If you own a Woocommerce store, you might have encountered this problem of your emails ending up in the spam or not even reaching the recipient at times, which can significantly disrupt your business.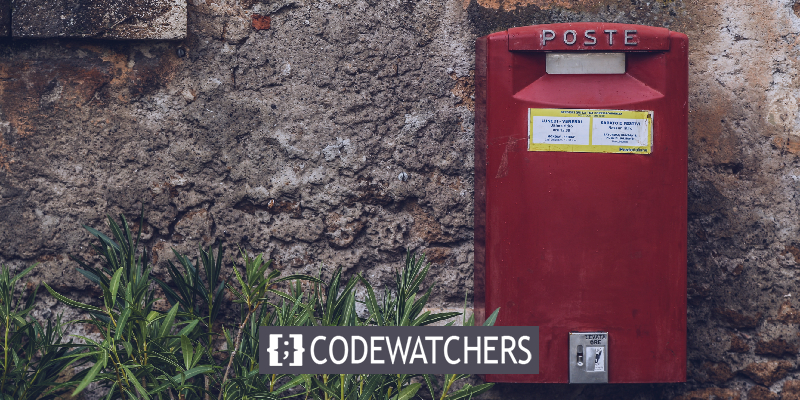 Your emails need to have a professional outlook without problems for an online store. In this tutorial, we will talk about how you can review and inspect your outgoing emails for a Woocommerce store.
Why Should You Review Your Woocommerce Emails
For online stores, emails are, at times, the most important mode of communication. While delivering receipts and updates, you must make sure they reach the consumer quickly without any extra hustle.
Besides, to round up on branding, your emails need to look as close to your website's theme as they can to create a more personalized experience.
Create Amazing Websites
With the best free page builder Elementor
Start Now
The feat can be achieved using email templates that match your branding. While you do not want to send test emails every now and then to check if they look good, a real-time preview could help you out with this.
Within Woocommerce, you can preview your email template by going to the Settings and then Emails. However, while the preview will only display the template, you can't preview the wording of your customized emails.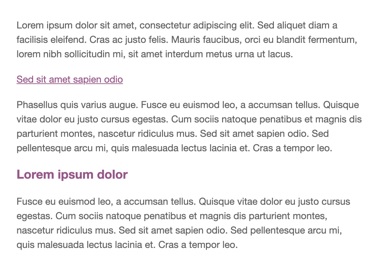 No worries, we got other methods that you can use to thoroughly review your emails and test them before sending them out to your consumers.
How To Review And Test Your Woocommerce Emails
We will be using the Preview Emails for Woocommerce plugin for this method. Preview Emails for Woocommerce is a simple and easy-to-use plugin that allows you to generate the emails your Woocommerce delivers. You can select and preview anytime you want.
To begin with, install and activate the plugin on your WordPress, and you will have the Preview Emails option in your WordPress Admin Bar.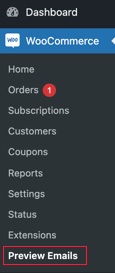 When you press the Preview Emails button, you will find an option to Choose Email. Then, you can select an email that you want to review and inspect using the drop-down.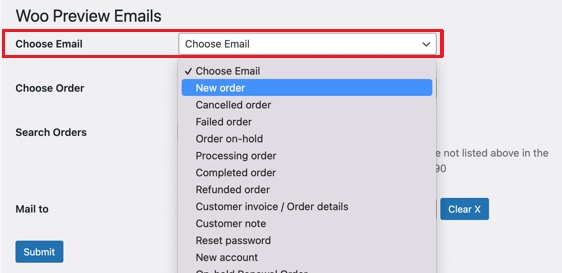 Moving on, you need to Choose Order to have the preview of that particular email that you might be sending out.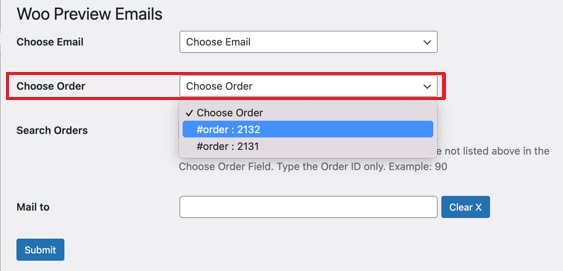 If you don't find the existing order that you want to preview, you can also use the Search Orders option to find it out.
Within the window, you can also send a test mail to your email address to see how it appears in the inbox using the Mail to option at the bottom.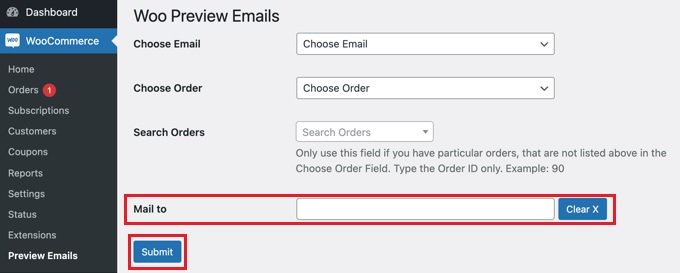 After you have made all the selections, press the Submit button, and you will be shown the preview of the email. You will also receive an email if you add the address in the Mail to option.
How To Test Your Woocommerce
The next step is to test your emails to ensure that your recipients receive them. For that, you may have to install WP Mail SMTP on your WordPress.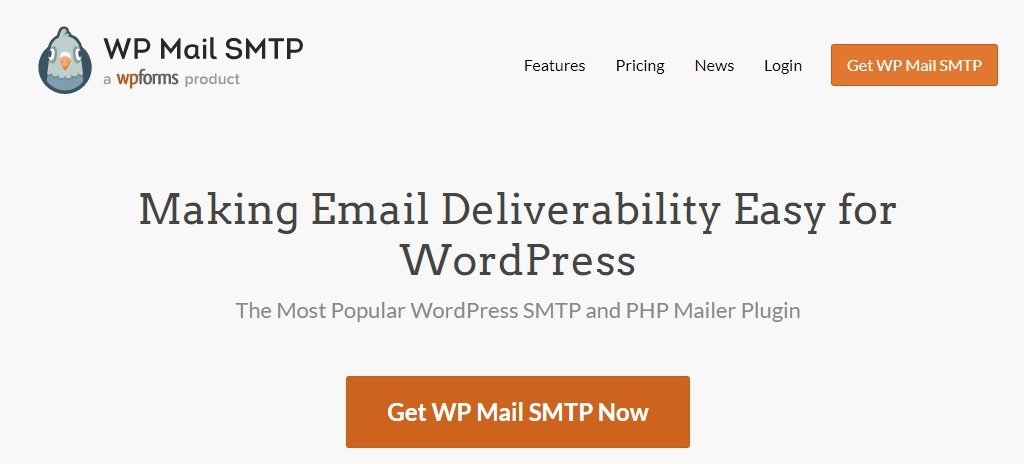 WP Mail SMTP also has a free version covering all of the fundamental capabilities you'll need to boost your email deliverability. We'll use WP Mail SMTP Pro for this tutorial because it must test WooCommerce emails. Priority support, complete email delivery records, and control over what emails are sent from your site are all included in the Pro edition.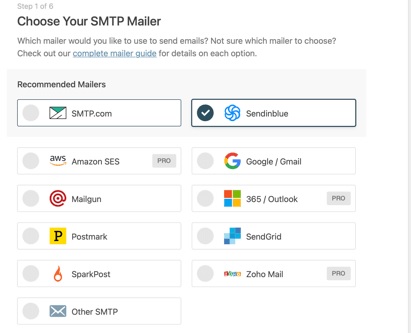 After installing the plugin, you will have to configure it with the required details. The plugin will take you through the setup process. However, if you don't want to deal with the technicalities, you can use the Elite Plan to set up everything.
Next, head over to the Tools option from WP Mail Stamp in your admin bar. Then you will be taken to the Email Test page. Type in the email address where you want to receive the test email and press Send Email.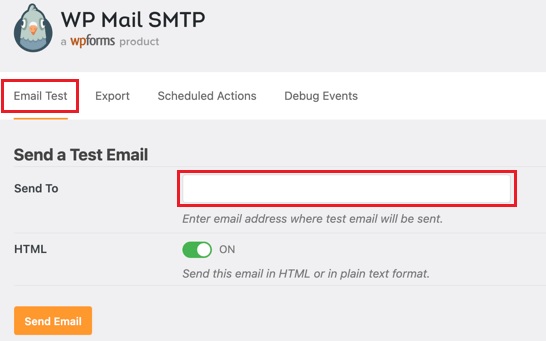 You will instantly receive a test email at the given address to ensure it appears in the recipient's inbox precisely as you want.
This is how you can preview and test your Woocommerce emails before sending them out to the recipients. That's all from us for this tutorial. Make sure to join us on our Facebook and Twitter, so you never miss out on our posts.