With Divi's Theme Builder, you have complete control over your site's look and feel. Whether it's headers or footers or posts or interactive elements, or navigation bars, you may design and apply templates to any of these elements as you see fit. However, a revamp occurs at some time in the life of every site. Perhaps, you've made many design changes to your pages and posts, or you've added so many templates that it's challenging to keep track of everything. The Divi Theme Builder resets all of your templates if something goes wrong.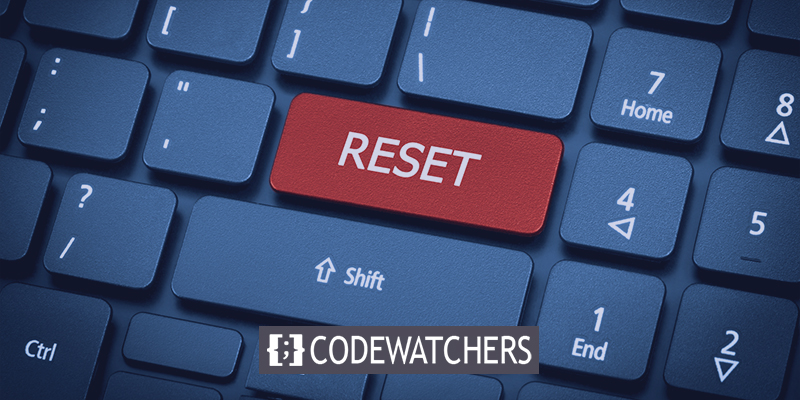 So that your site stays as quick and clean as possible and so that you have the most incredible experience with our signature theme, we're going to walk you through a simple process of restoring everything to where it started.
Reset Templates In Divi Theme Builder
What could be a better place than the Theme builder option to reset theme templates? From the dashboard, navigate to Divi > Theme Builder.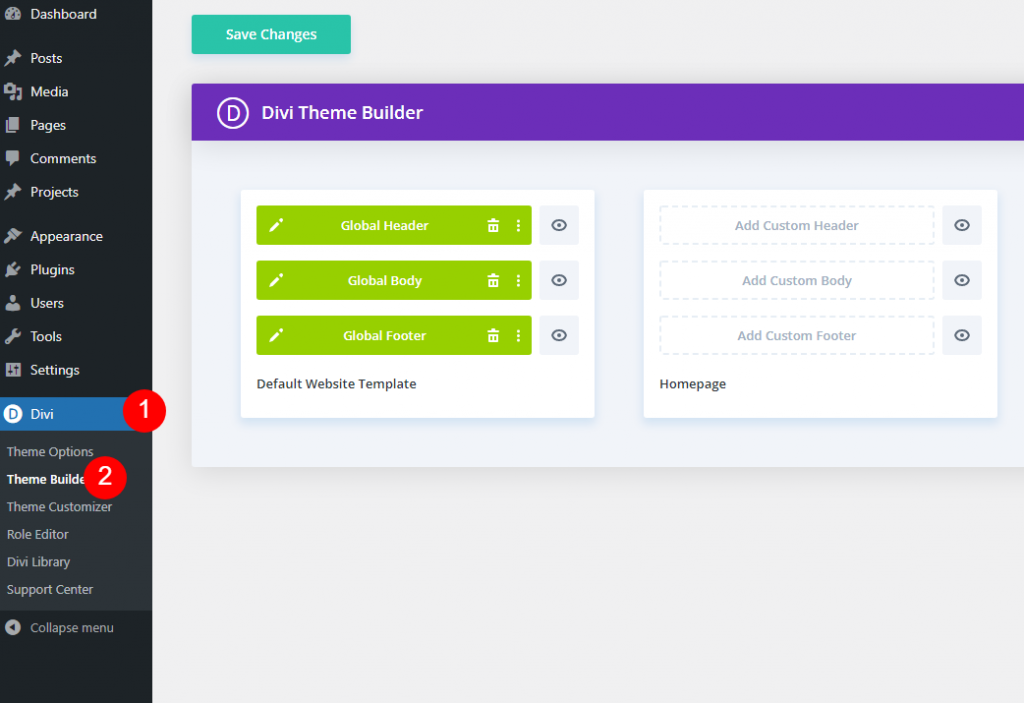 You can have one global template or hundreds of custom-designed templates for particular pages with theme builder templates. Resetting them all to zero is as easy as it sounds.
Create Amazing Websites
With the best free page builder Elementor
Start Now
Trash Can
On the theme builder page, you can see the Trash can icon on the top right corner of the page, along with the Portability and History session icon.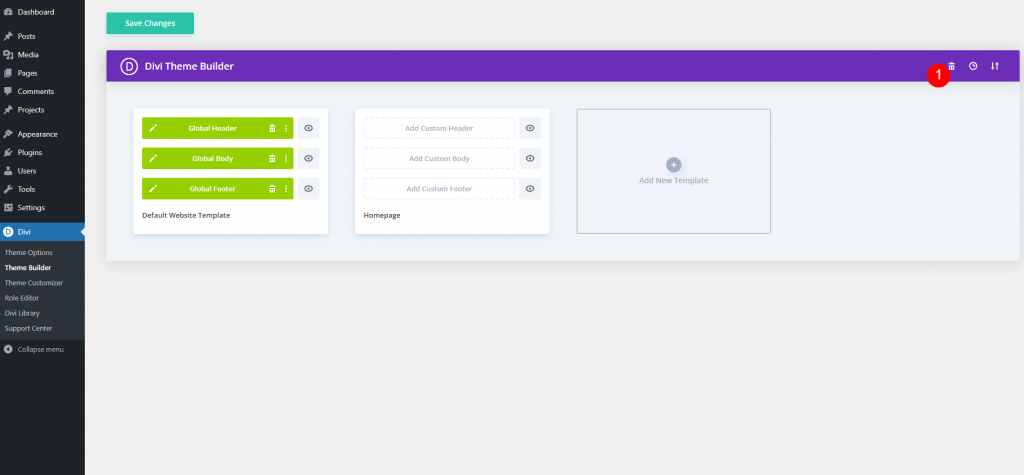 One click on this icon can reset the templates of the builder. But Divi will offer you to verify this action. Once you approve this, there will be no going back. You can't undo this action like other actions.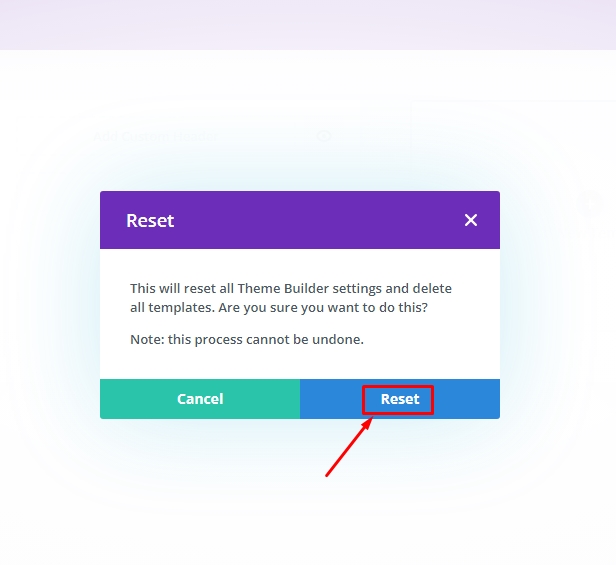 Divi will initiate its loading animation when you click the blue Reset button. When the action finishes, the Theme Builder will be blank of all templates, along with any Global Templates you have selected. As if you had just reinstalled Divi, your site now has its original look.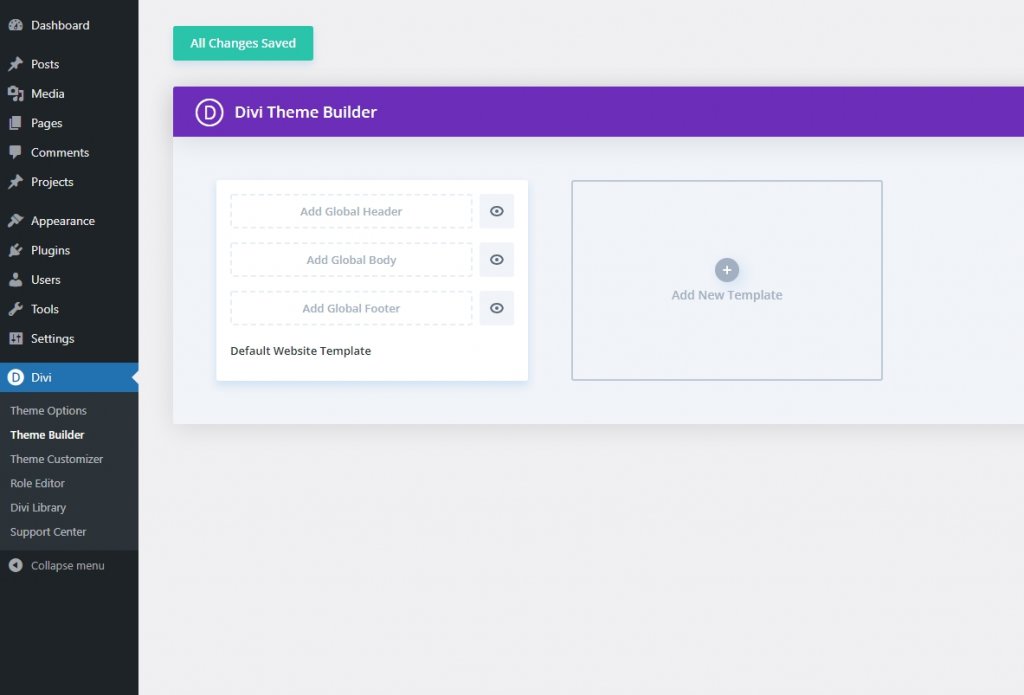 Reset Individual Template
Sometimes it may be necessary to change the template of a page without resetting the template of the whole site. It is also possible to change the template of a particular page, but in this case, we won't use the trash can icon.
You can see multiple options on the three-dot icon menu for an individual template. The mentioned four works regarding reset for a template.
Manage Template Assignments
Reset Template Assignments
Disable Template
Delete Template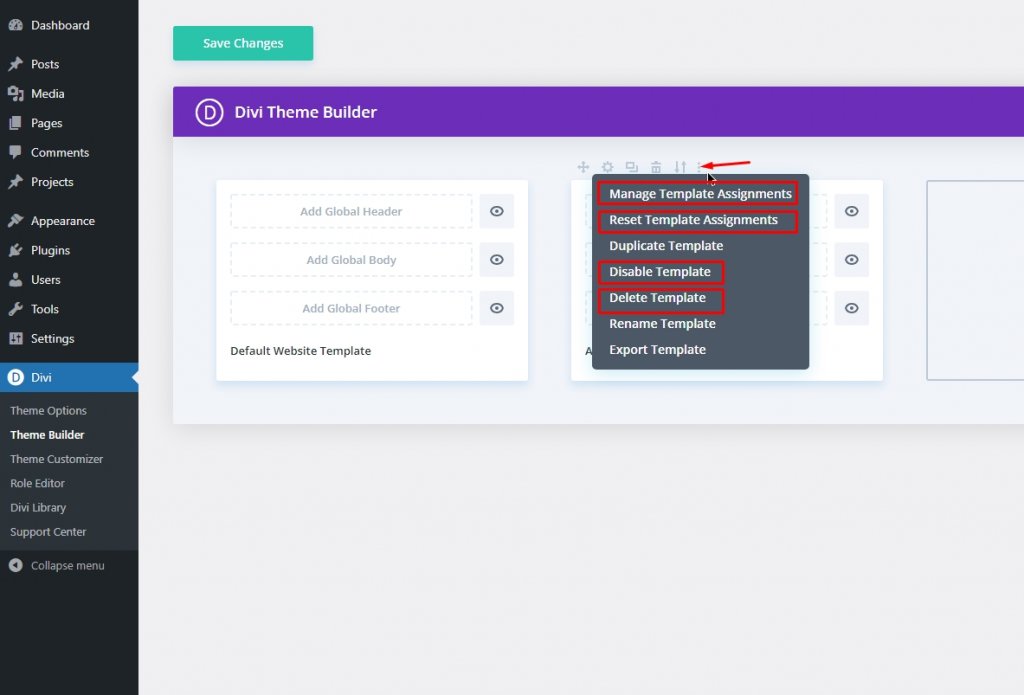 Manage Template Assignment
Template Settings is available under Manage Template Assignments. You can assign templates to these content pages. Remove any page or post from this one to start over from scratch. Adding a field to this template will reset the field's assignment to the default template.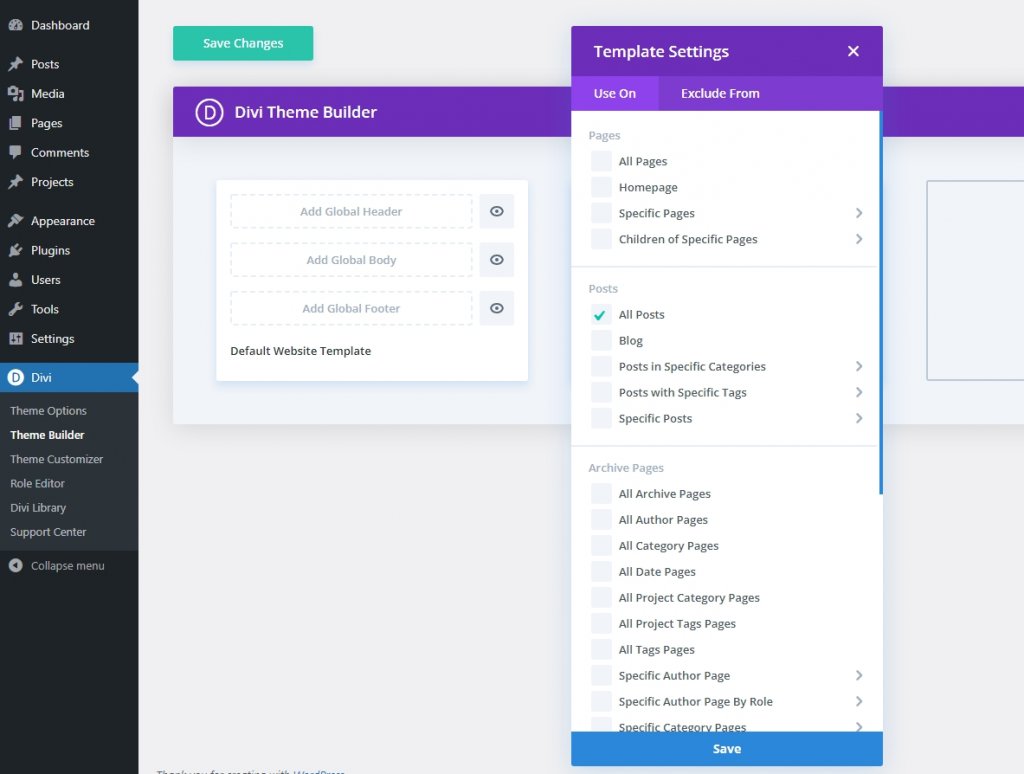 Reset Template Assignment
You can simply remove all the contents assigned on the template by the second option called Reset Template Assignment. Once you reset this, there will be an unsigned template from the Global theme or Default theme.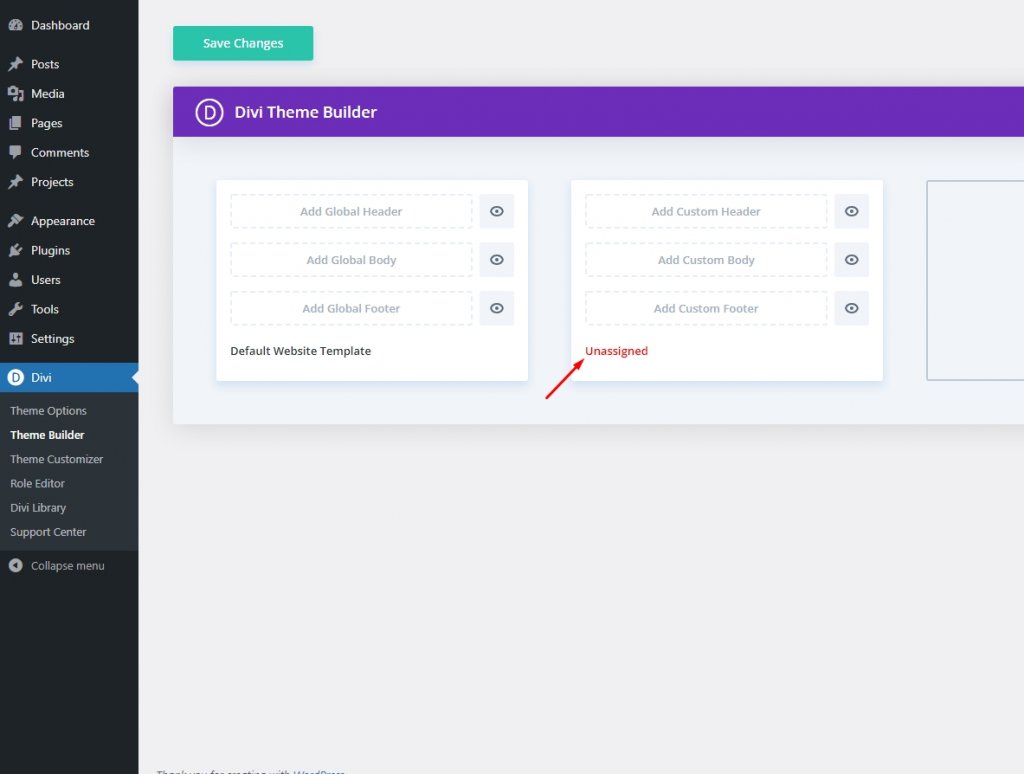 Disable Template
You can achieve soft resetting by selecting the Disable Template option. The template will be disabled by choosing this option, and the associated content will be reverted to the default or Theme Builder Global template. A greyed-out color marks templates that are deactivated. But don't worry; everything will be OK. Hovering over the template and choosing Enable Template will allow you to re-enable it at any time. Delete Template
This hard reset option works similarly to the Trash can icon. You can select Delete Template to get rid of the template completely and have everything go back to the way it was before. Divi will give no prior notice to you before the template is withdrawn. The trash can icon cannot be undone using CTRL/CMD-Z, but you may.
Wrapping Up
The Divi theme is very conscious of providing complete control of a site to users. The entire responsibility of designing your site and managing the template will be in your hands. From resetting a whole site template to resetting a one-page template - you have the power of a Divi theme, and you can do whatever you want.