Elementor makes it easier than ever to create contact forms. It's as simple as dragging and dropping a few widgets and tweaking the settings to suit your needs.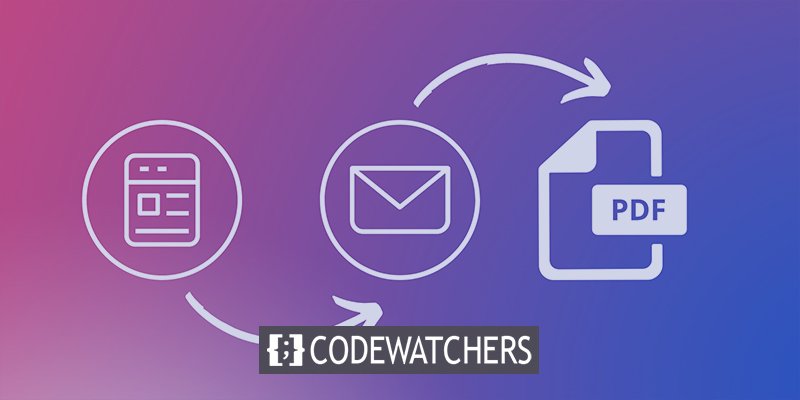 It's possible to change the look of your Elementor contact forms a lot by customizing or decorating them efficiently. On the other hand, wouldn't it be wonderful if you received a contact request in a PDF format in your email? A wonderful tool for this purpose is the Elementor Form PDF Customizer.
Learn how to use Elementor Form PDF Customizer to receive PDF forms in email.
Elementor Form PDF Customizer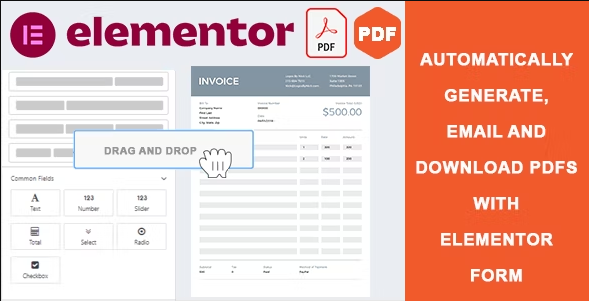 You can use the Elementor Form PDF Customizer to create and customize PDF templates for your forms. Using the plugin, users can quickly and easily create a fully-functional PDF document, replete with Elementor Form. You can easily drag and drop, edit, and style transaction PDFs by using Layouts. You can also add the content you want without having to know how to code, and you can include a PDF in the email you send to your customers. Overall, all it takes is a few mouse clicks to produce and use the pdf template you'll be sending to your users.
Key Features
Easily drag and drop elements.
Download PDF from the order page.
RTL Support
Choose template available
Manager Fonts
Instant Email to both admin and user.
PDF template Customization as per need.
Choose Paper Size, DPI
Multilanguage support
Signature fields support
Design Method
To kick off your design, you will be needing a few plugins like Elementor Form PDF Customizer, CRM Marketing, etc. Simply install these from the store. Once the plugins are installed, go to your dashboard, and select add new from WP mail SMTP.
Create Amazing Websites
With the best free page builder Elementor
Start Now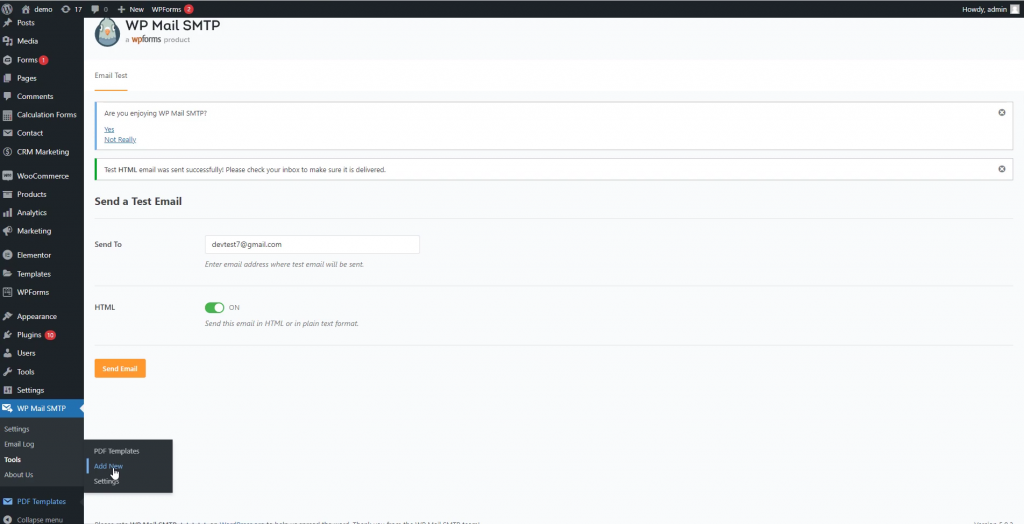 Now create a new template according to your need. Give the template a name. Add your image, logo, name, and elementor contact form by selecting the data shortcode.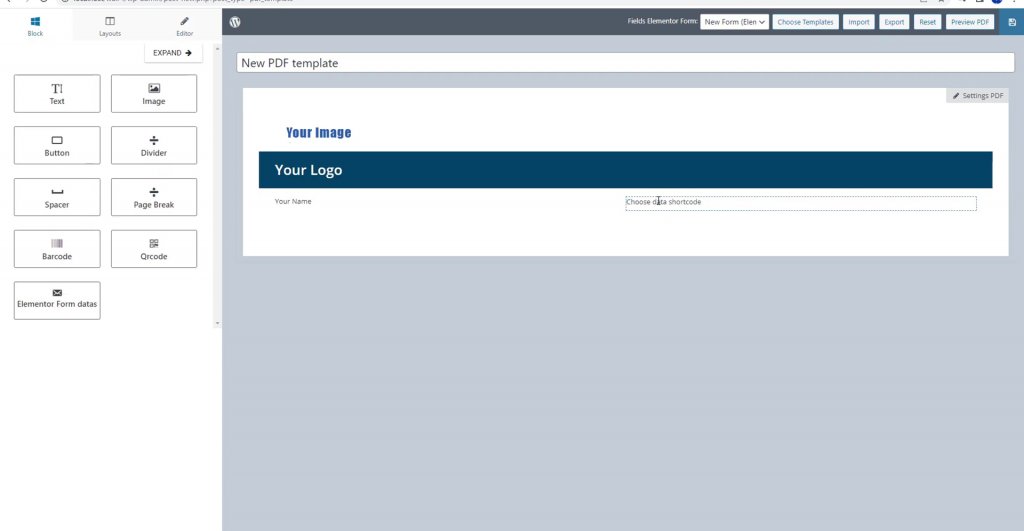 Before moving forward, click the save button at the top right corner once so that your work stays.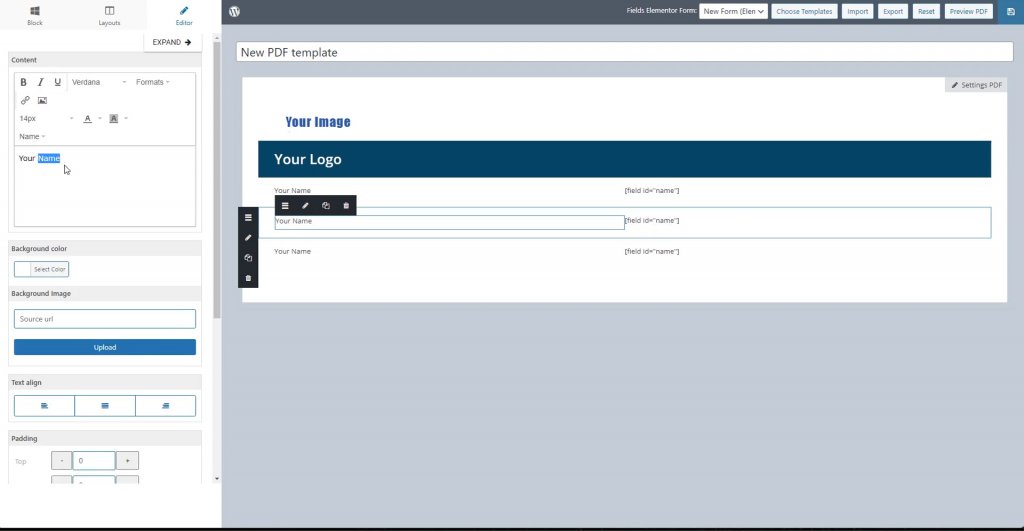 Now once you make multiple copies, rename them according to your need.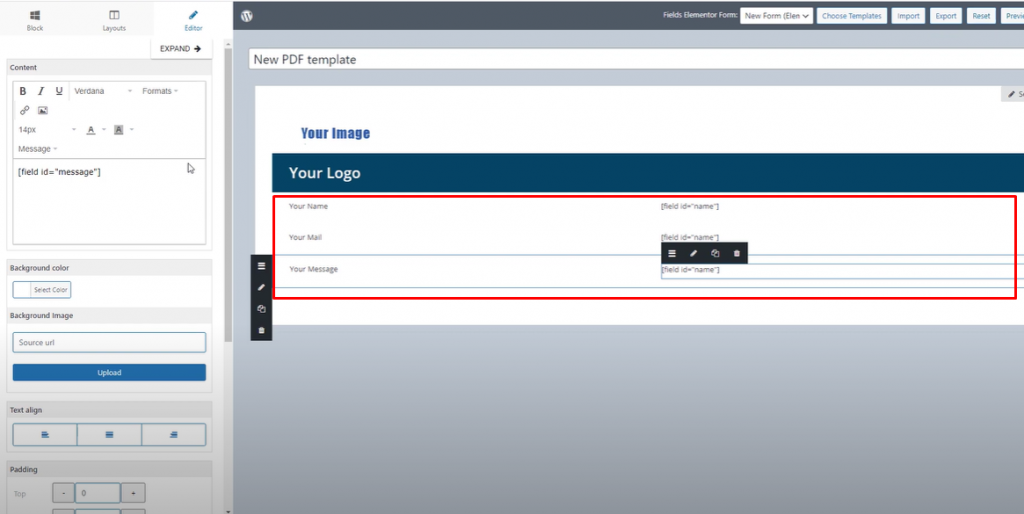 Now, include some other blocks for further information that might require. Then add a divider and below that, make a place for the signature and image.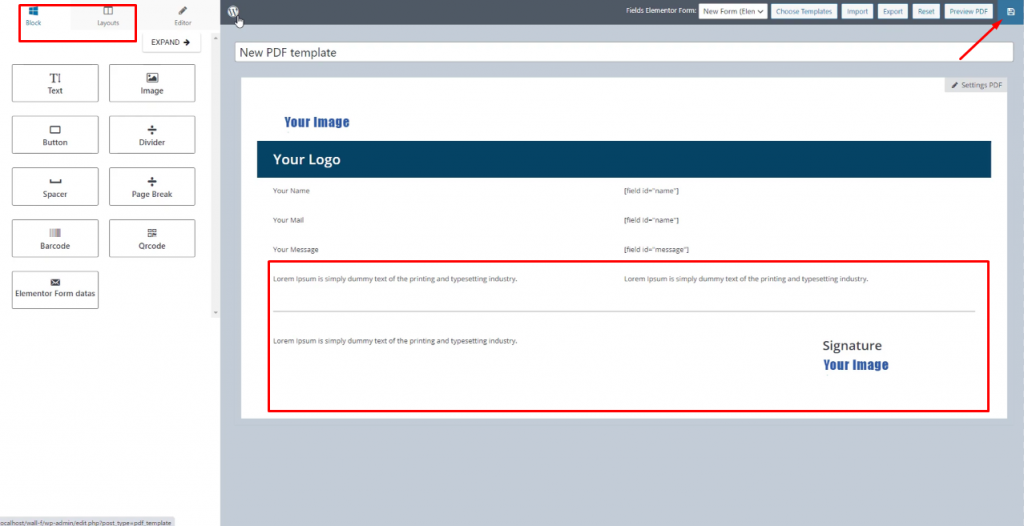 Now add another plugin called CRM Marketing. Once you install this, you'll find an option in the Dashboard left corner.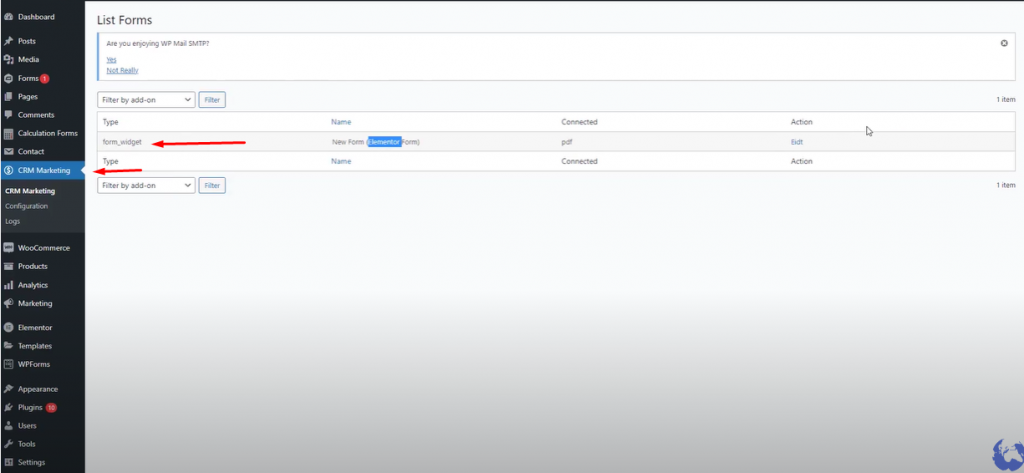 Select the edit option from the Form option shown in the picture. A window will open like below. Select PDF Creator> Add New Template> Add New.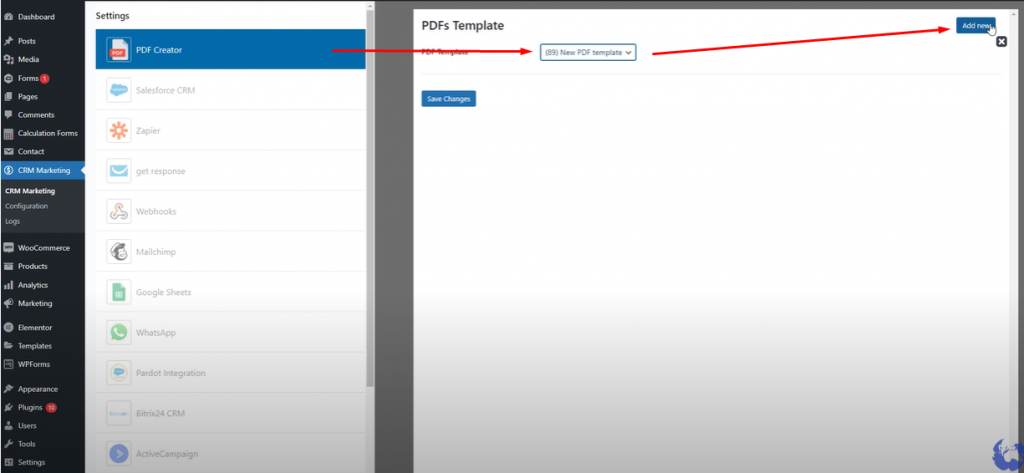 Click on save changes and we are done.
Now if someone fills the form on your website. You'll receive a mail in a PDF format.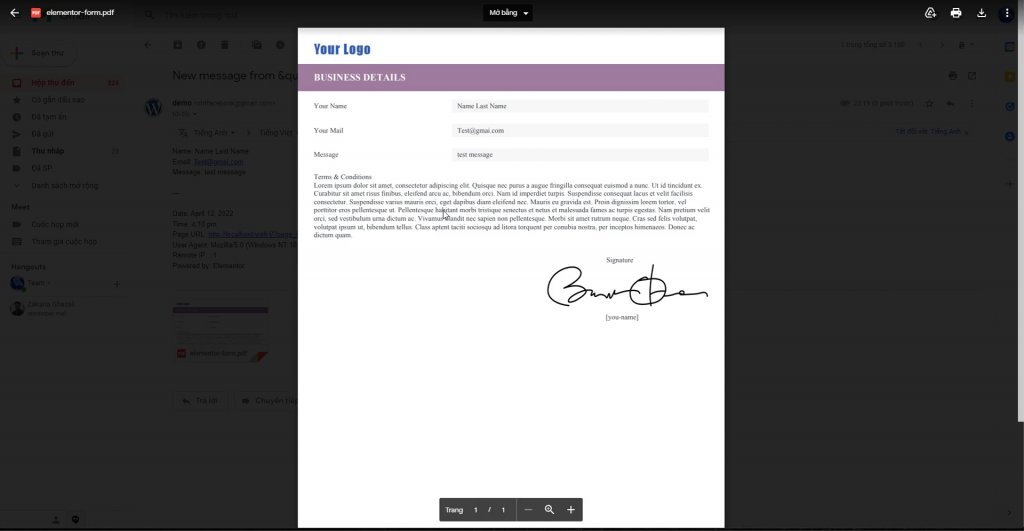 There are a lot of pre-built templates available with the plugins. Check them out for convenience.
Final Words
Elementor and all related plugins are very easy to use and design. We hope that with this tutorial you will be able to easily get the contact message in PDF format to your personal or official email. If you like this post, share it with your friends and stay connected for more Elementor tutorials.