Comments are one of the most reliable sources of getting feedback from your users. Moreover, they make it really easy for you to modify your future content according to their preferences.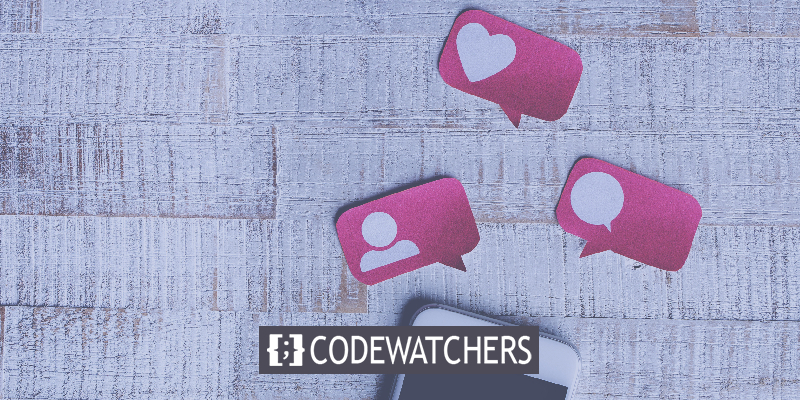 In addition, comments boost the engagement of the website and make your users spend more time on your website. However, alongside using the strategies to make users comment on your blogs, it is necessary to provide them with a wonderful experience in the comment section.
A part of it is letting your users edit their comments and in this tutorial, you will understand how to do it using the Simple Comment Editing plugin.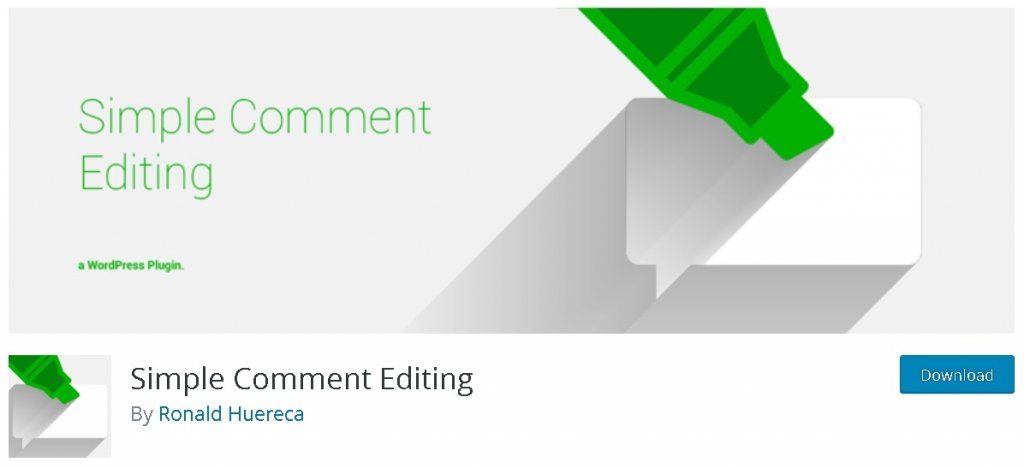 Simple Comment Editing is a free-to-use WordPress plugin that lets anonymous users, visitors and customers edit or delete their comments within the limited period of time.
This plugin with 3000+ active installations is one of the simplest and easiest plugins to allow users to have a wonderful experience in sharing their views.
Key Features
Set The Comment Timer
Hide The Timer
Select Button Styles To Match Your Theme
Set A Comment Length
Get Emails For Edited/Deleted Comments
See How Many People Are Editing Comments
How To Add Edit Comment Option
Once, you have installed and activated the plugin, go to Settings from your Admin Panel and then select Simple Comment Editing option.
Create Amazing Websites
With the best free page builder Elementor
Start Now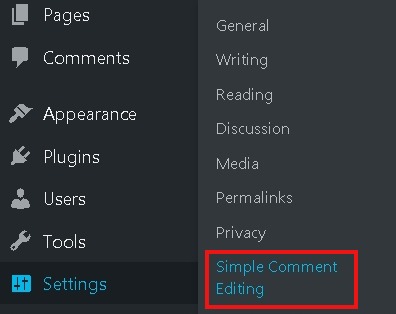 You will be redirected to a page where you will be able to set the time period within which the users will be able to edit their comments. By default, the timer will be set at 5 minutes while you can set it up to several hours. Go ahead and click on the Save Options button. The users will now be able to edit their comments on your website. Moreover, they will be able to see the time remaining to edit their comments. This is how you let your users edit their comments on your website. While there are some other great plugins which you can use to serve other purposes. I have listed down the plugins you can use.
Additional Plugins To Improve The Comments Section On WordPress
While there are plugins which can help you add more engagement to your website by letting your users comment section look much more promising and reliable. The enhancement in your comment section leads more people to go ahead and put their feedback out there. Here are some plugins that you can to make your comment section look good.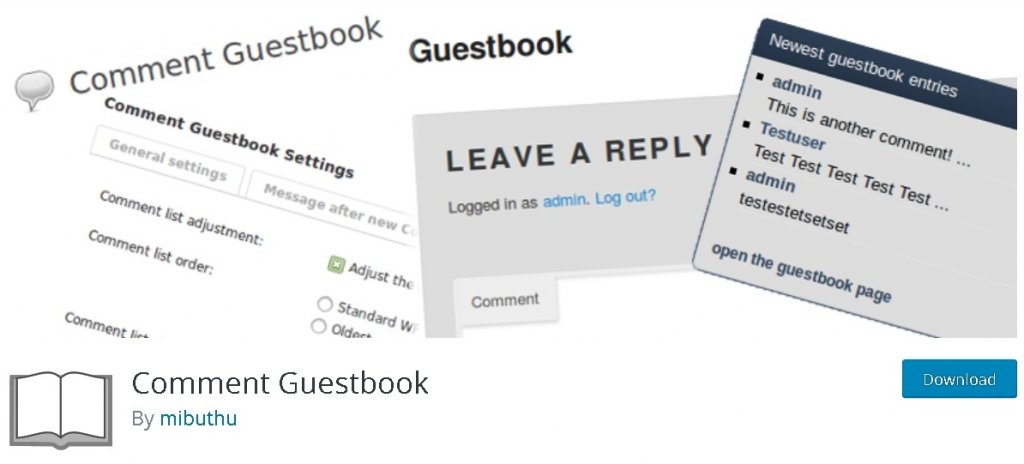 With over 4000 active installations Comment Guestbook is a WordPress plugin that uses built-in WordPress comments by adding a guestbook site.
It allows you to style your comments list and the guestbook according to the theme you are using alongside enabling you all the WordPress comment features.
Key Features
Modify comment form position
Customize comment form
Include all comments to your site
Customize comment order
Modify comment HTML-code
Sidebar widget for recent comments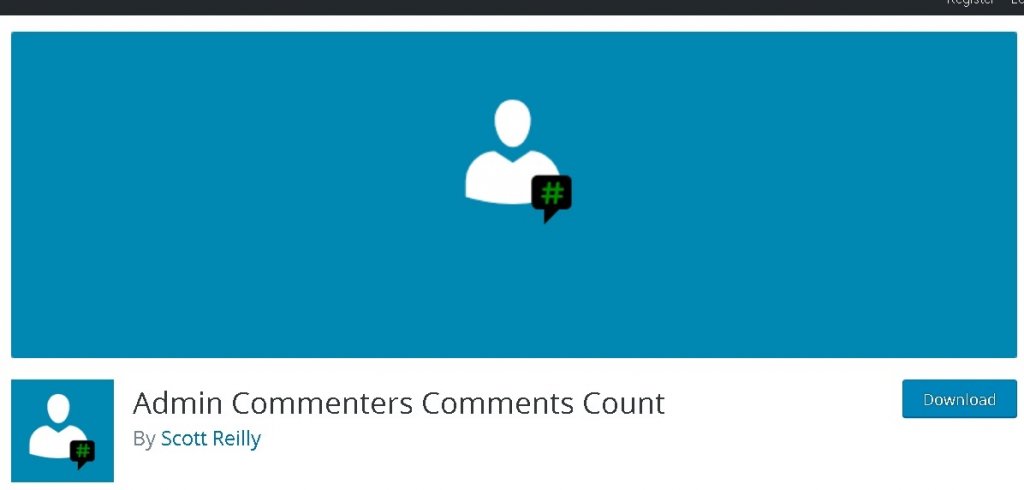 Admin Commenters Comments Count is a WordPress plugin that, next to all displays of the name of each commentator in the admin displays a message bubble similar to the one seen for posts in the admin mailing list. The comments bubble displays the number of comments accepted for that person and, theoretically, a red superscript circle showing the number of comments awaiting for that person (assuming they have any). The comment counts are related to the list of comments associated exclusively with the specific comment.
As it is not easy in WordPress to find out how many times a particular commenter has commented while this plugin lets you identify a lot about the commenters.
Key Features
Navigatable list of commenters
Identify unfamiliar commenter
Shows number of pending comments
Identify old commenter
Commenter's number of comments
Identify the first-time commenters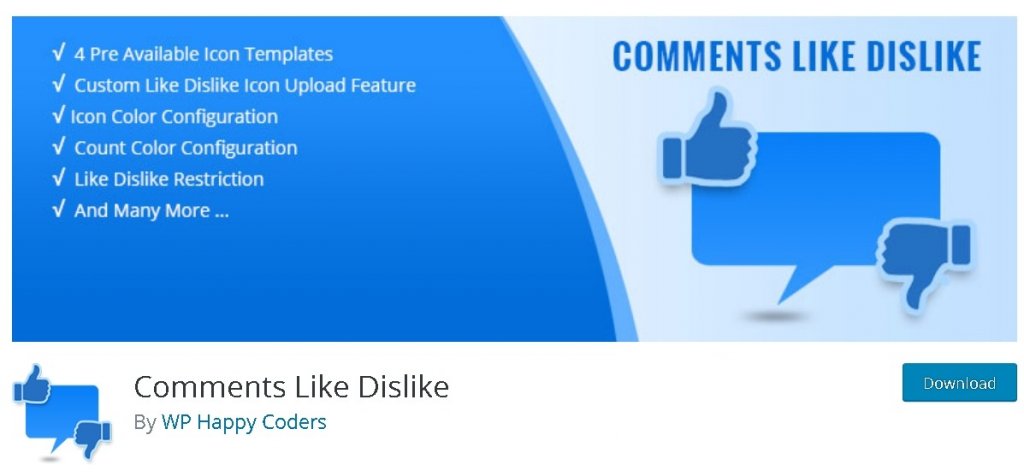 Comments Like Dislike is a Simple WordPress plugin to allow Like and Dislike Icons for WordPress Comments by default. Pick Thumbs Up or Thumbs Down, Smiley or Frown, Correct or Wrong symbols, or even your own custom Like and Dislike icons.
It helps in increasing the engagement by enabling the Like and Dislike option alongside the Like and Dislike count.
Key Features
Like Dislike Position
Like Dislike Display
Like Dislike Restriction
Custom Like Dislike Icon
Mega Menu included
4 Pre Available Icon Templates
This is all from us for this tutorial. We hope you enjoyed the tutorial and are on your way towards making your website engaging. If you want to stay updated with our publishments, join us on Facebook and Twitter.