As a WordPress website owner, you may come across the issue of duplicate posts on your website. Duplicate posts can harm your website's SEO and may also lead to a confusing user experience for your audience. However, finding and removing duplicate posts may seem like a daunting task, especially if you have a large website with hundreds of posts. In this blog post, we'll show you how to find and remove duplicate posts in WordPress, and make sure that your website stays clean and optimized.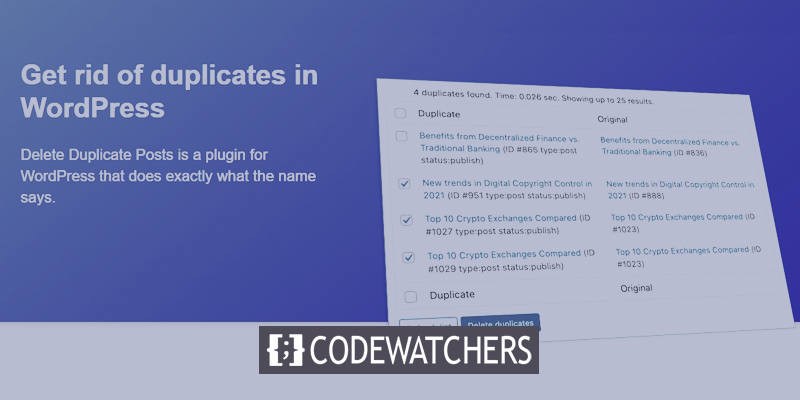 Find and Remove Duplicate Posts
If you're a WordPress website owner, you know how important it is to keep your website clean and optimized. One of the biggest problems that website owners face is the presence of duplicate posts, which can lead to a confusing user experience and harm your website's SEO. Luckily, the "Delete Duplicate Posts" plugin is here to help.
With this plugin, you can delete posts, pages, and other Custom Post Types enabled on your website. The plugin deletes not only the post but post meta and other references to the post, cleaning up space in your WordPress website. The settings for this plugin are very simple. Here is a Demo setting that you can try on.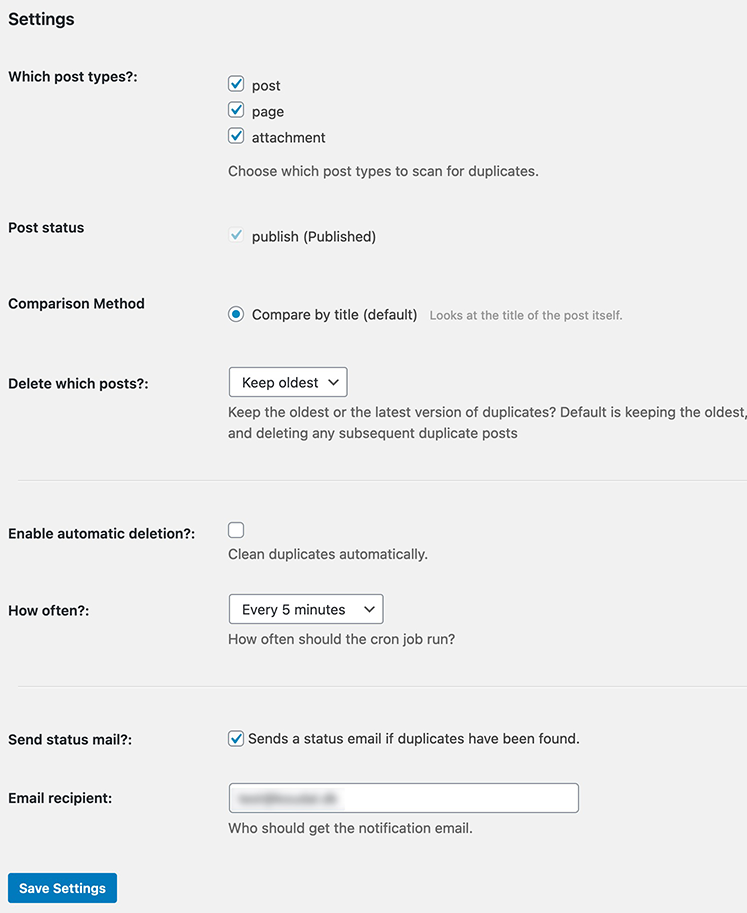 If you look you duplicate posts through this plugin, it will be highly beneficial for you because this plugin can compile all your posts and pages together in the minimum time and display them in a highly convenient way.
Create Amazing Websites
With the best free page builder Elementor
Start Now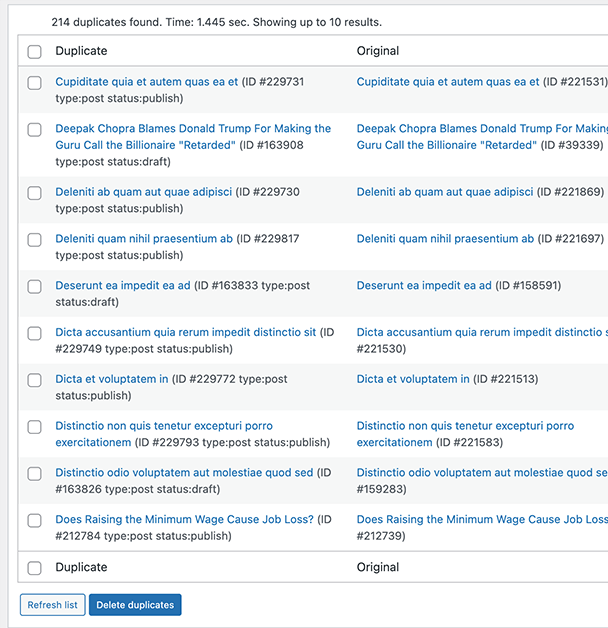 Now you can click on "Delete duplicates" to remove all the marked items that you want to remove from your website. Good thing is that the plugin also keeps a log for deleted posts so that you can check these back later. Moreover, you can also reset the log whenever you want.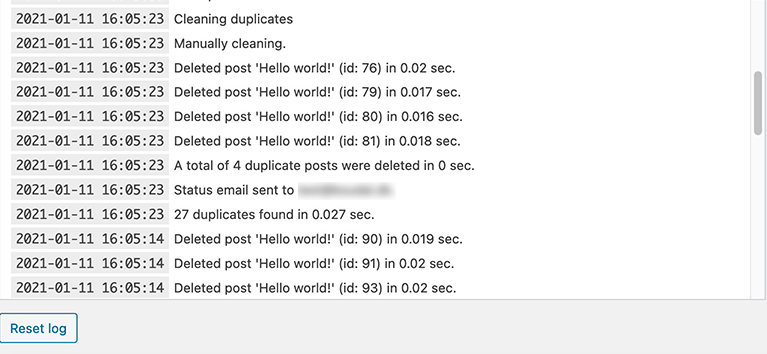 One of the standout features of this plugin is its ability to select individual posts to delete or select all duplicate posts with just a few clicks. This makes it easy to customize the deletion process to suit your specific needs. Additionally, the plugin offers both manual and automatic deletion options, so you can choose the method that works best for you.
Another great feature of the "Delete Duplicate Posts" plugin is its ability to keep either the oldest or newest version of a duplicate post. This is particularly useful if you have multiple versions of the same post with different updates or changes.
The plugin also provides the option to receive status emails when something is deleted, allowing you to stay informed and in control of the deletion process. Additionally, an integrated log shows all activity, making it easy to keep track of what's been deleted and when.
Last but not least, the plugin asks you to keep a backup before you remove any duplicate posts. This way, even if you unwantedly delete something, you can restore it back from the backup.
Final Words
Overall, the "Delete Duplicate Posts" plugin is a powerful tool for any WordPress website owner looking to keep their website clean and optimized. With its easy-to-use interface, customizable deletion options, and helpful features like status emails and an activity log, this plugin is a must-have for anyone dealing with duplicate posts. So why wait? Download "Delete Duplicate Posts" today and take control of your WordPress website!