Did you know that you can import and export users between websites in WordPress? But another question might arise that why would somebody want to export or import users.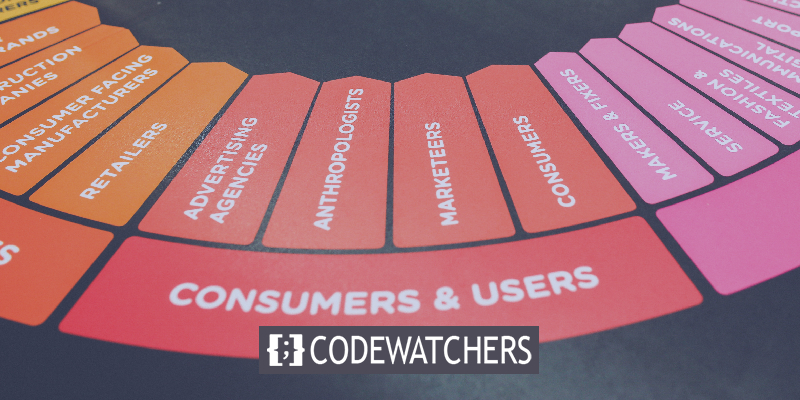 Exporting or importing users is of use when you are merging sites and want to bring all your users to a single site rather than grabbing the users all over again. Let's move ahead and understand why and how can you import or export users in WordPress.
Why Import Or Export Users?
There might be many reasons to import or export users but the several important and most common reasons are:
When you want to merge two or more existing sites along with their content and user base.
When you want to gather user information in an email
When you want to import information for Customer Relationship Management
When you create a new WordPress site and want to bring your old users and content to your new site.
While we would be glad if you share your reason for importing or exporting users in the comments below.
Create Amazing Websites
With the best free page builder Elementor
Start Now
In order to Export or Import users or customers in WordPress, you will need to install Import and Export users and customers.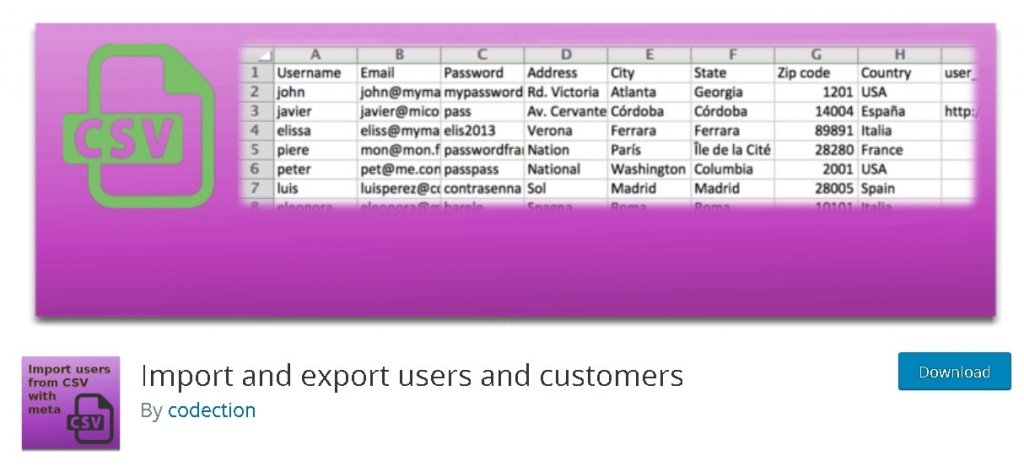 With more than 50000 installations, this plugin serves the very purpose in a brilliant manner. Using this plugin you can easily import or export your users. It also allows you to send custom mails to your imported users and alongside all the imported data to be further used in editing user's profile.
Key Features
Export and Import users
Quick and Easy
Imports Metadata
Assign roles while importing
Send customizable emails to each user
Editable Metadata
How To Export Users
Once you have installed the above plugin to your WordPress, head over to Tools and then Import and Export users and customers page. Now, you will choose the users you want to export. You can export all users at once, users on the basis of their roles or you can choose users on the basis of the time and date at which they joined your website.
All the other options do not need any changes, you can go ahead and press the Download button.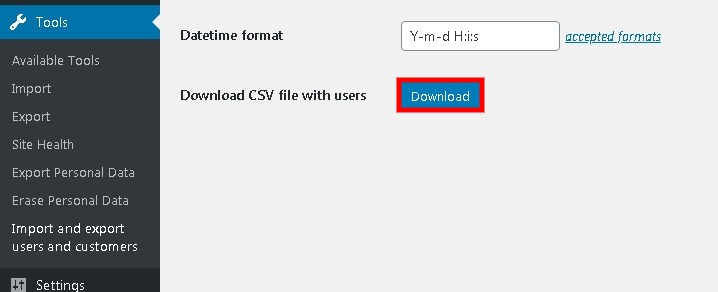 This will create and download the CSV file to your computer.
How To Import Users
Using this plugin you can import the users with a few simple clicks whether you want to import them to the same website or to a different one.
Make sure you install this plugin to a new website, if you are importing your users to a new website.
Again, you need to go the Tools and then Import and Export users and customers plugin page.
Next, move to the import panel by press the Import button at the top. Press the choose file button to upload the CSV file of your users. Moreover, you can specifically configure the settings according to your own requirements.
For example, if you want to import users for specific user roles you can check the boxes beside them. After making the valuable changes, press the Start Importing button. How To Mail The Imported Users
While moving the user accounts, it is important to inform the users which might take some doing as you will need to send an email.
While the plugin allows you to send you emails during the import, you can go ahead and type your own message.
Head over to the Mail Options panel at the bottom of the plugin page. All the necessary information such as login credentials or details will be added to the email already. You can add further details according to your own choice.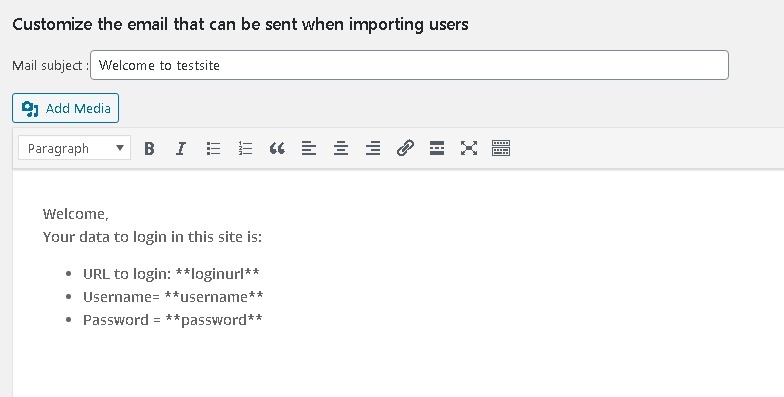 Moreover, it is necessary for your WordPress site to be able to send notifications. While having a lot of users can also cause email problems.
However, you can use WP Mail SMTP to solve your mail delivery problems.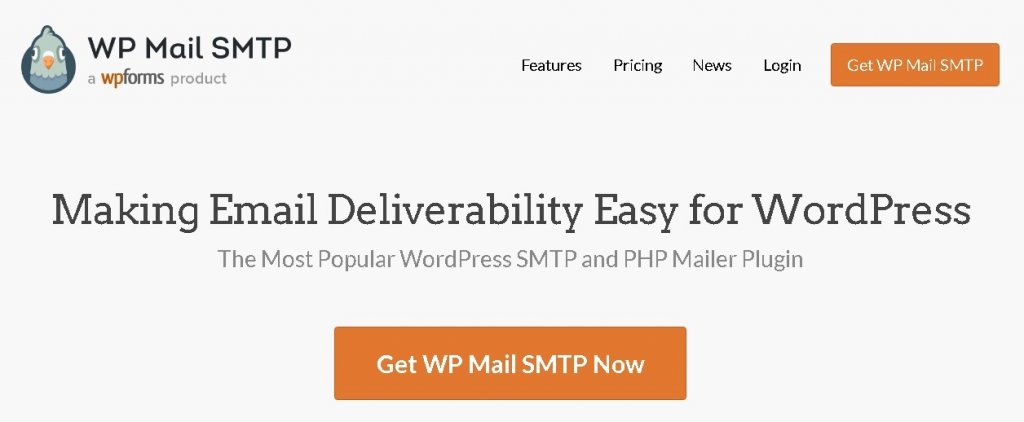 This plugin will ensure maximum deliverability for your WordPress emails to your users.
This is all about today's tutorial. We hope you found this tutorial helpful. Share your comments and views about the suggested method and make sure you follow us on our  Facebook and Twitter for our further publications.