While writing a blog post, sometimes you might want to quote a tweet but instead of adding a picture of the tweet or just writing it down, you can actually embed the tweet.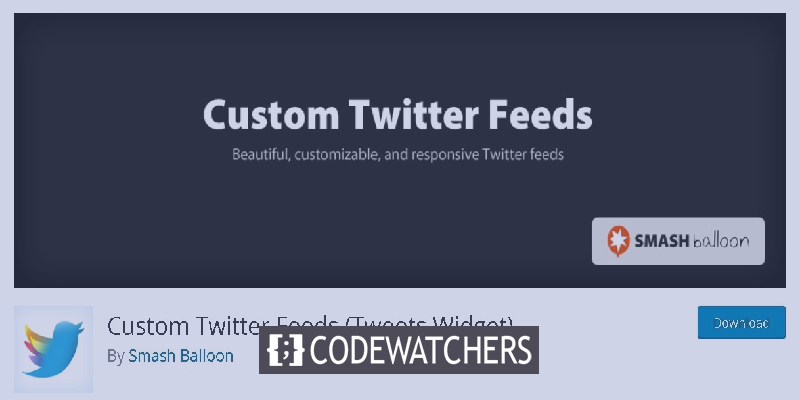 Embedding a tweet will enhance the user experience as the user will have first-hand proof of the tweet you are quoting while they can always follow the tweet further just by clicking on it. Let's look at some ways of embedding tweets in your WordPress.
How To Embed Tweets On A Post
WordPress uses the method named OEmbed to embed third-party services which means whenever you add a URL in your post be it from Youtube, Facebook, Twitter or any other white-listed OEmbed services, it automatically embeds them.
WordPress also has twitter block in block editor to let you easily embed your tweets on a post. To do that, you first need to go the tweet you want to embed.
Create Amazing Websites
With the best free page builder Elementor
Start Now After copying the link of the tweet, come back to your post or page and Edit.
Click on the "+" icon at the bottom left of the edit screen and search for Twitter.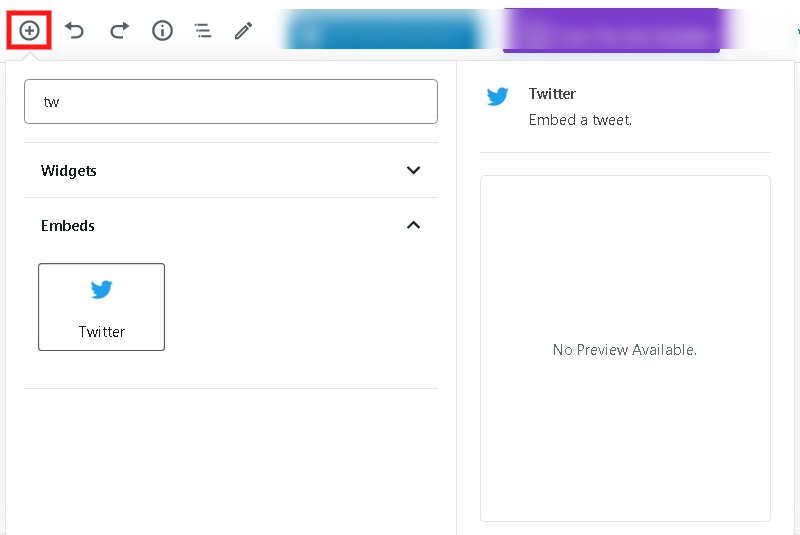 A Twitter embed block will be added where you can paste the URL you copied from Twitter. The actual tweet will be displayed on the page.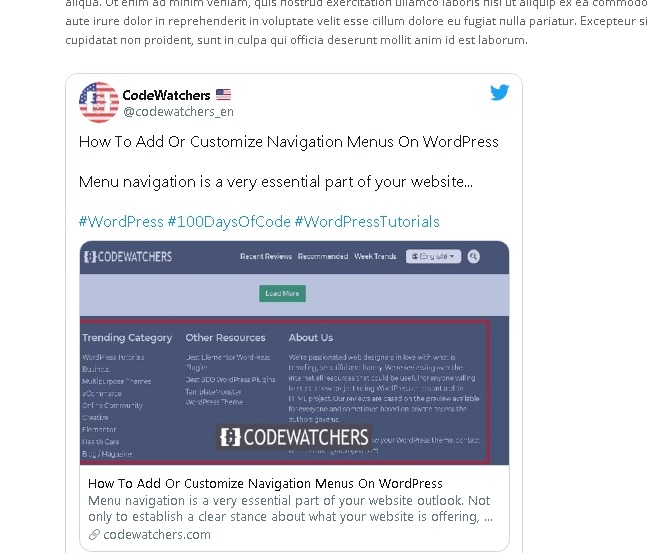 Another way to do this is by pasting the copied link in the paragraph block and WordPress will automatically detect your link and embed the tweet on your post.
You can publish the post or preview to see how it looks.
How To Automatically Embed New Tweets On WordPress
In WordPress, you can manually embed a tweet but if you want the tweet to automatically change to the latest tweet every time you update one.
Or you might want to showcase recent tweets from another user or based on a hashtag.
Sounds interesting, right?
Go ahead and install the Custom Twitter Feeds plugin to your wordpress.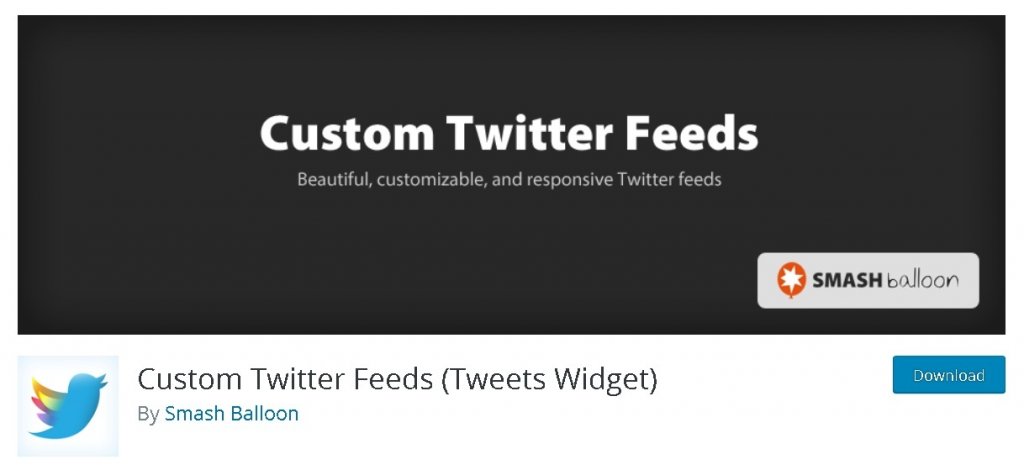 Once you have installed and activated the plugin, go to the Twitter Feeds and then Configure and press the Blue Button to connect to your Twitter.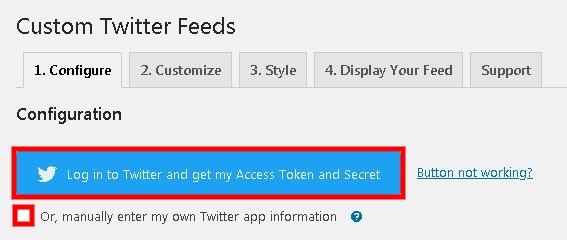 Or you can manually add your Twitter by checking the box below.
Next, you will need to authorize the plugin with your Twitter.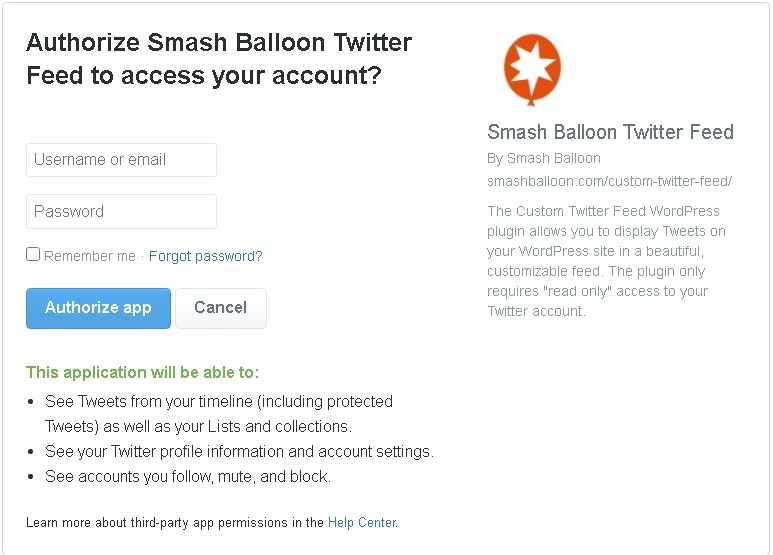 When your twitter is authorized, you will be redirected to your WordPress.
After you completed setting up your plugin, you can embed your recent posts to any post or page.
Simply start editing the post and then press the "+" button at the bottom left of the edit screen and search Twitter Feed.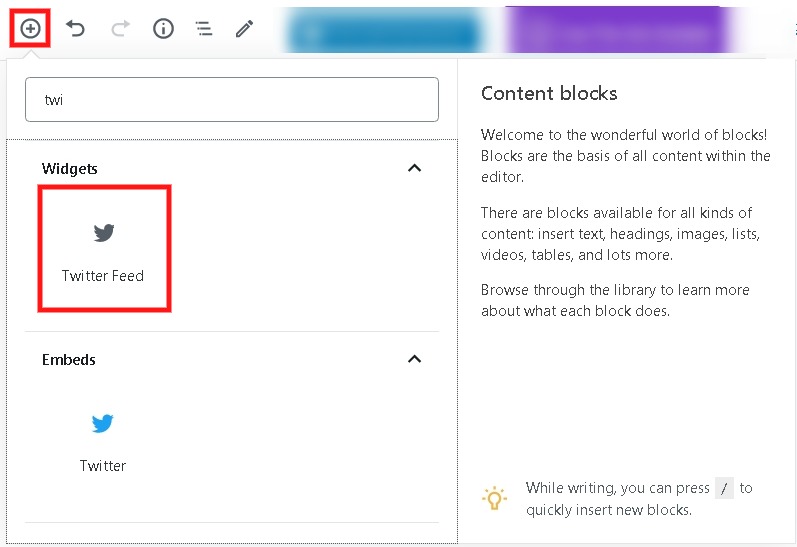 After you add the Twitter Feed block, it will start displaying your recent tweets on the page.
This will be updated every time you upload a tweet without you doing anything.
You can also set up your feed based on a specific hashtag by going back to Configure and then feed settings. Make sure you save all the changes and you will see the recent tweets of the hashtag you chose.
How To Edit Twitter Feed
To edit or customize your twitter fee, go to Twitter Feed and then Customize panel.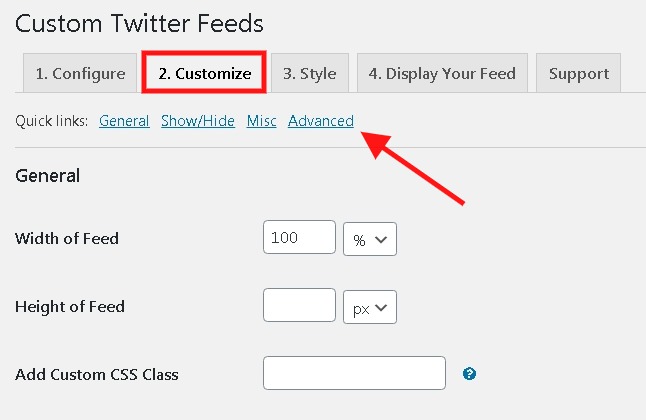 At the bottom of the screen, you will find links to directly edit them.
There are three types of layout options you use i.e. list, carousel and masonry style. Next, there is an option to Show/Hide items such as author name, Twitter logo and more.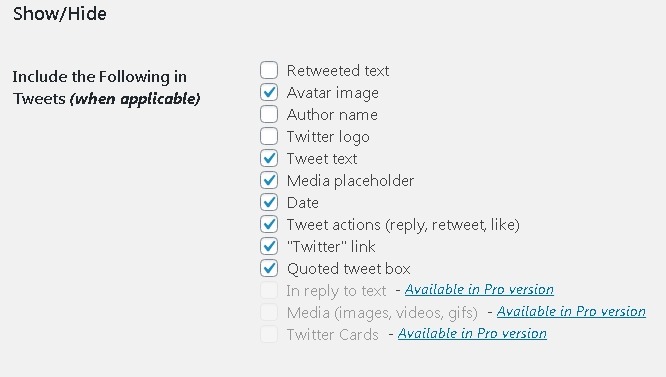 After making your desired changes, make sure you save all the changes.
How To Display Multiple Twitter Feeds
You can also display more than one Twitter feed simply by using shortcodes. Head over to the Display The Feed panel in the Twitter feeds. Here you will find many shortcodes that you can use for different reasons. You can edit the screenname to any twitter name you want to place.
Then, you can move ahead and press the "+" button on the edit page and then add a Shortcode block.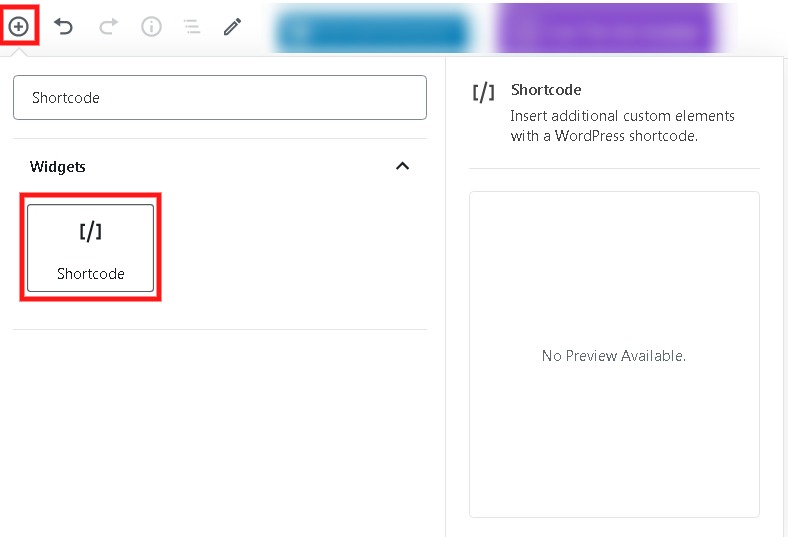 Then add the shortcode with the screenname replaced by the account name you want to display the tweets from. A new feed will be displayed now while you can publish your post to see it live.
This is how you embed Tweets or Twitter Feeds in WordPress. That's all for today's tutorial. Make sure you follow us on Twitter and Facebook to never miss out on our publications.