Elementor is one of the greatest alternatives for quickly creating attractive pages for your website. It allows you to create engaging pages without writing a single line of code. The good news is that there is a simple approach to making your pages more interesting. You may incorporate an Instagram feed into your website using Elementor. Today, we'll show you how to connect your Instagram feed to Elementor in a few simple steps. But first, let's take a look at how integrating an Instagram feed to Elementor might benefit your website.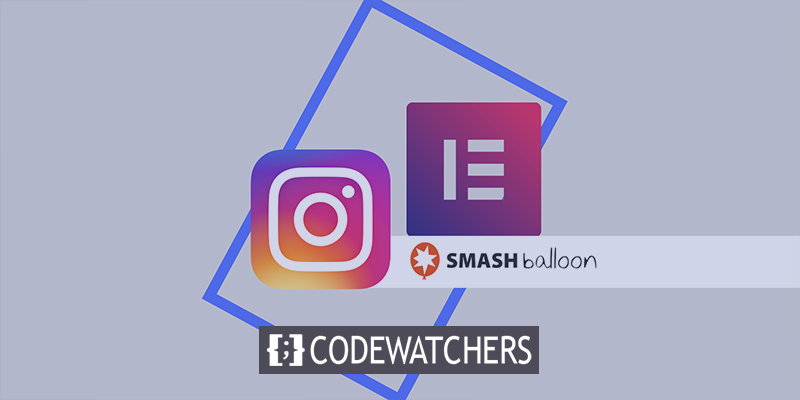 Benefits of addging Instagram Feed to Elementor
Elementor is a popular WordPress page builder plugin featuring an easy-to-use drag-and-drop editor. Even if you're a WordPress rookie, you can construct web pages to captivate your audience with its basic editor.
You can also improve your Elementor pages by adding Instagram feeds. In fact, you may increase your Instagram followers, conversions, and purchases in this manner.
Here are a few reasons why you should incorporate an Instagram feed into your Elementor page:
Create Amazing Websites
With the best free page builder Elementor
Start Now
You can display Instagram posts with reviews and testimonials on your website. When individuals see others appreciating your items, it acts as social proof and increases their likelihood of purchasing from you.
You can display relevant images and videos on your website by including an Instagram feed. As a result, you may make your pages more interesting even if you do not submit these images and videos to your site.
More people will notice your Instagram posts if you embed them on your website. And this can lead to an increase in Instagram followers.
Instagram feeds can also provide your visitors with an exceptional online purchasing experience. You can directly sell your products by including shoppable Instagram feeds on your website.
As you can see, Elementor's Instagram feeds may assist you in promoting your brand and increasing sales in a variety of ways.
Why Use Smash Balloon
Instagram Feed Pro is a great option if you want a quick and easy way to add Instagram feeds to your Elementor site.
As the best Instagram feed plugin for WordPress, it can help you easily create, tweak, and upload Instagram feeds.
Instagram Feed Pro is also fully compatible with the Elementor page builder. To add Instagram feeds, simply utilize Elementor's drag-and-drop editor.
Instagram Feed Pro also includes a plethora of options to assist you in effectively promoting your Instagram content on your website. Here are just a few highlights:
Simple and quick installation: Instagram Feed Pro installs in a matter of minutes and requires no coding.
Various Feed Kinds: Instagram Feed Pro provides you with a variety of feed types to pick from. Hashtag feeds, IGTV videos, shoppable feeds, and other features are available.
Matches Your Branding: Additionally, all feeds created with this plugin will automatically mimic the appearance of your website. As a result, you'll receive Instagram feeds that are a perfect match for your branding.
Simple Customization: With this plugin, you can easily customize your feeds. You may alter the feed size, margins, color, font, layout, and much more with only a few clicks.
Speed: Are you concerned that all of your Instagram photographs and videos will slow down your site? Instagram Feed Pro, on the other hand, is designed to be lightweight, so all of your pages and feeds will load quickly. Furthermore, a speedier website will assist your SEO.
Customer support: Best of all, Instagram Feed Pro comes with a team of WordPress specialists. Your experience creating appealing Instagram feeds will be as smooth as possible with their assistance.
As you can see, there are a plethora of reasons why Instagram Feed Pro is the greatest Instagram feed plugin available. It has amassed 1,000,000+ active users and a rating of 4.9/5 stars over the years.
Instagram Feed to Elementor Set up Guide
Start with installation and activation of Instagram feed pro to your website. Once you are done, go to the Instagram feed > Settings. For your Instagram feeds, you'll get a popup asking you to pick between a business profile and a personal profile. They differ in the following ways:
With a personal profile, you can access all of the standard Instagram features. You can also use this plugin to create feeds of Instagram posts from your own profile.
A business profile provides data as well as a contact button for Instagram. You may also use Instagram Feed Pro to create a variety of Instagram feeds, such as hashtag feeds, Instagram TV (IGTV) videos, shoppable feeds, and much more.
Click connect with your preferred option.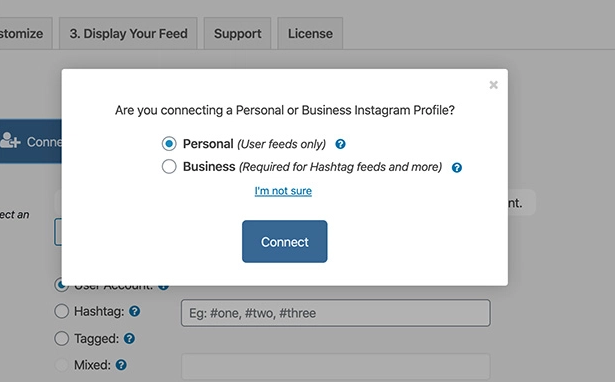 The plugin can then be granted read-only access to your Instagram account. This means that Instagram Feed Pro can only observe your content and cannot alter it.
So simply click Allow to grant access.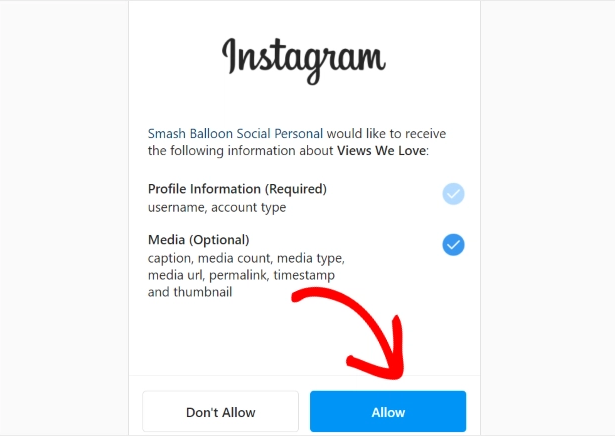 Once you allow you then it will bring you back to settings and then you just need to click Connect this account.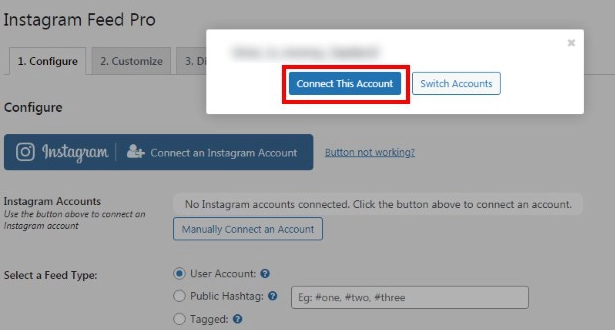 After connecting the Elementor Instagram feed, now you can customize it. For that, click on the customization tab.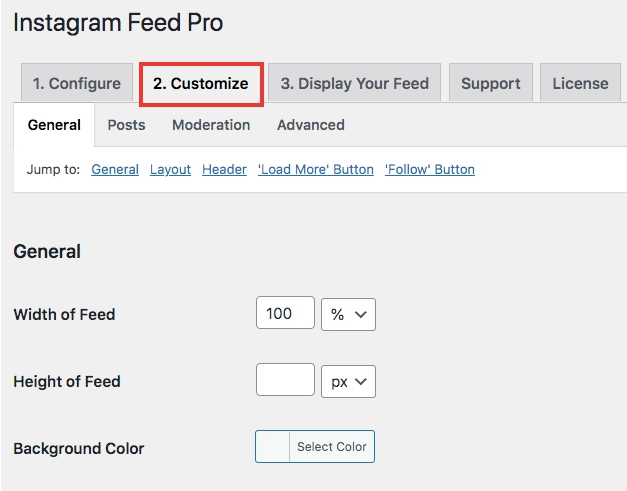 On this screen, you can begin customizing various aspects of your feed, such as the height, backdrop, margins, amount of articles, and more. To continue, go to the Layouts area and look for the Layout Type option.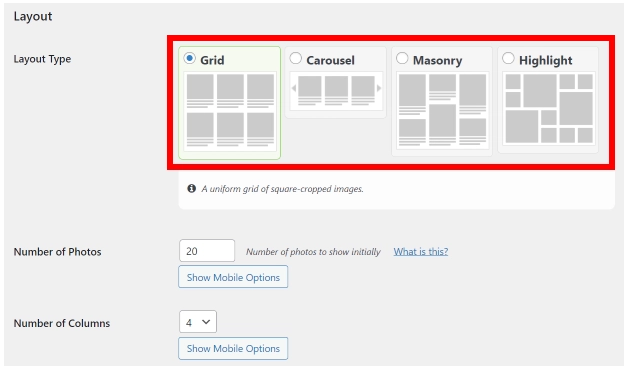 You have four layout possibilities with Instagram Feed Pro: Grid, Carousel, Masonry, and Highlight.
Try the grid option if you want to display a large number of Instagram posts in rows and columns at the same time.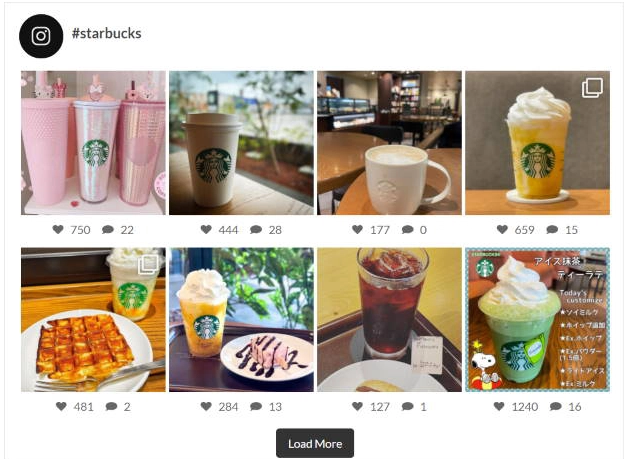 You can modify the feed size, color, number of posts, font, margins, header design, and much more with the various customization options available here.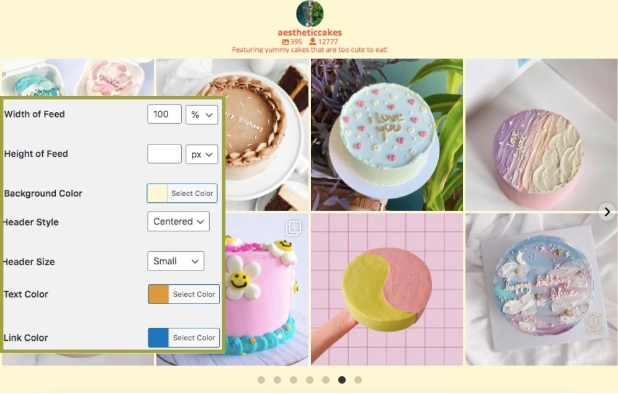 So the customization is done. Now we need to add it with Elementor. Now, navigate to your preferred page and open it with Elementor.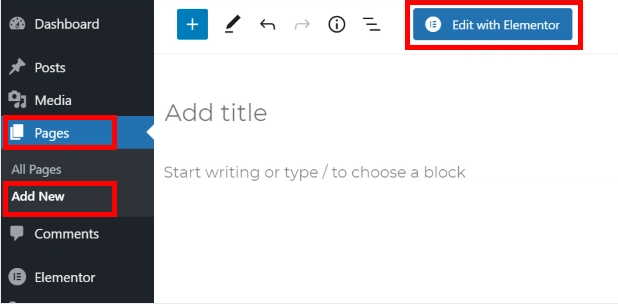 After reaching the preferred page, get a section and add an Instagram feed widget on that section.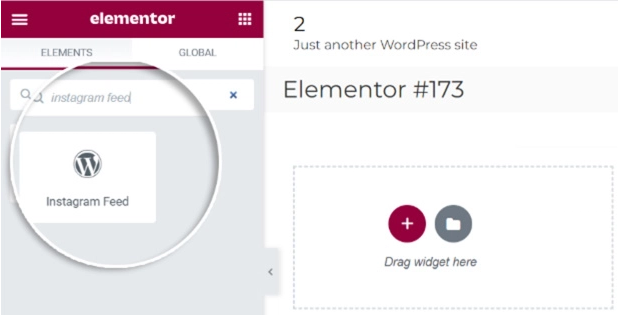 And that's all!
Final Thoughts
As you can see, adding your Instagram feed to Elementor is a breeze. And now you can do it for your website by creating interesting pages to increase conversion and following.
So, what are you holding out for? Simply download Instagram Feed Pro and you can begin right away! Furthermore, you can use a lot more than just Instagram feeds for marketing purposes.