In this article, we will go through how to disable the Powered by OptinMonster link on your campaigns.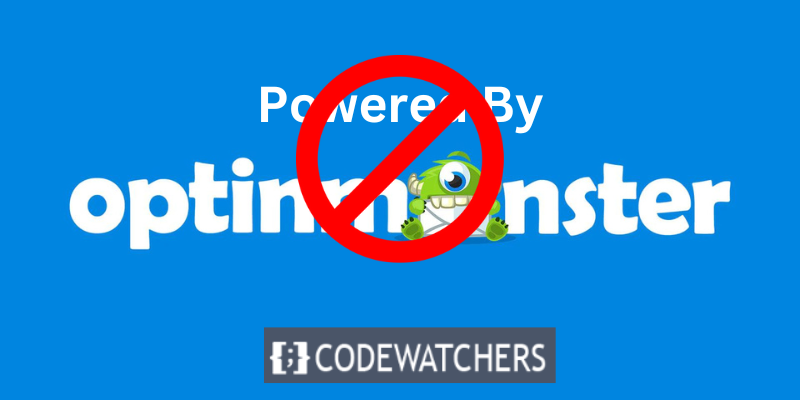 But note that, in order to disable the OptinMonster branding, you MUST have a pro plan or higher
There are two ways to disable the OptinMonster badge, either by Disabling it For Individual Campaigns or Account-Wide Disable.
Disable For Individual Campaigns
Make sure to follow these steps carefully to disable individual campaigns:
Create Amazing Websites
With the best free page builder Elementor
Start Now
Click the settings gear icon on the OptinMonster design view in the left-bottom corner. 2. Select the Advance tab in the sidebar and click on the arrow next at the right hand of the Display Settings.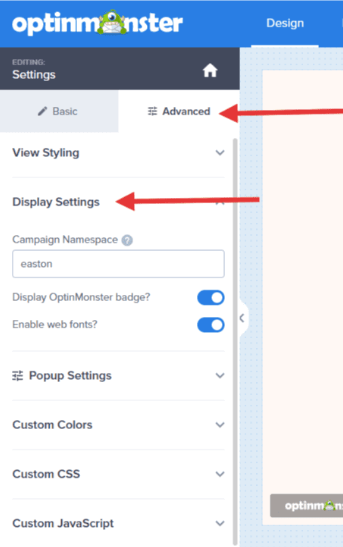 3. Click the toggle next to the Display OptinMonster badge? option to disable OptinMonster branding.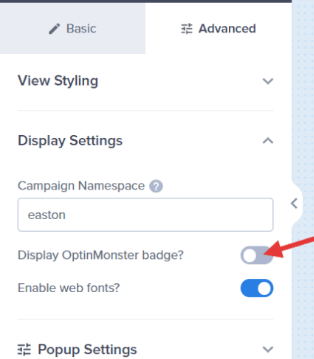 When you do this, click Save.
Disable Account-Wide
OptinMonster also provides you with the option to disable the OptinMonster badge for all campaigns associated with your account.
Follow the steps below in order to accomplish this:
Navigate to the Account page in the OptinMonster App.
Scroll down to the bottom of the page and you will see the Advanced Setting Panel.
From here, enable the Globally Disable Powered-By badge option. Save the changes when you are done.
Conclusion
Above are the two ways we can disable the optinmonster badge. Chosing any depeneds on you. Make sure to follow the steps carefully so you don't get confused doing it.