Sometimes for some reason, you may have to hide the title of a page on your WordPress website. For example, you definitely don't want your page title to appear on any landing page. If you are an Elementor user, you can do this very easily. You do not need to be a developer or a plugin expert. In today's tutorial, you will see how fast and easy it is to hide a page title in WordPress with Elementor page builder.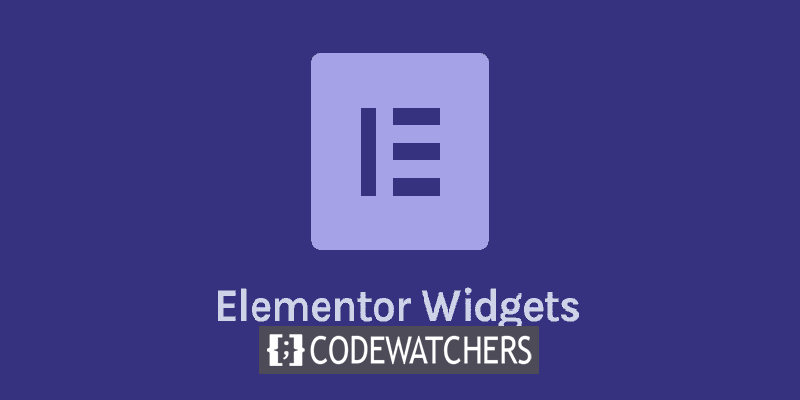 Hide a page title in WordPress using Elementor
WordPress admin login
To remove a page title from a web page, you must first log in to our WordPress admin panel. Otherwise, you can't make changes to your page title.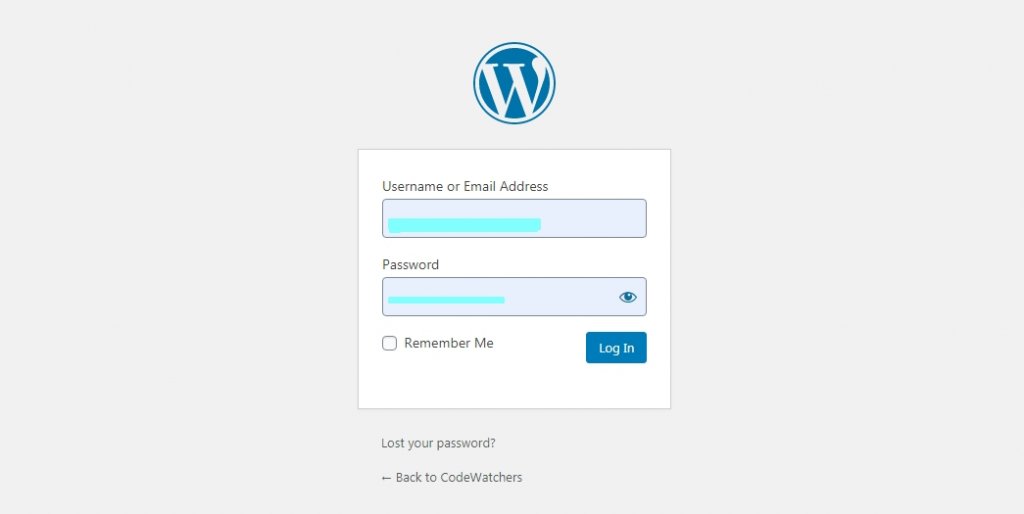 Choose a page to edit
Since you want to hide the title of the page through Elementor, we assume you have the plugin installed. We are not going into the details of that process. So, open the page you want to hide the page title. Select the Edit with Elementor option from the top.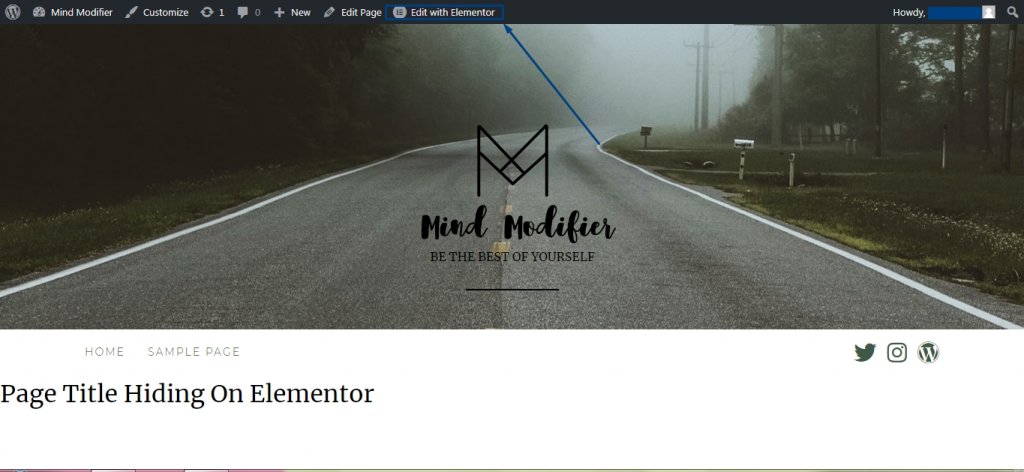 Here I have prepared this sample page to show you how to hide the page title using the Elementor.
Create Amazing Websites
With the best free page builder Elementor
Start Now
Elementor settings icon
Now, click on "Settings" located at the bottom of the page.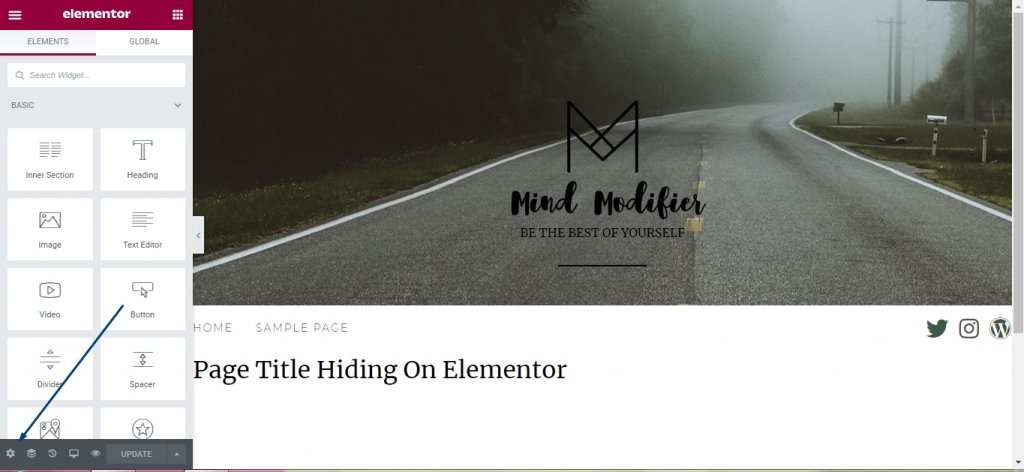 Turn on "Hide Title" Option
Now, you will see an option to "Hide Title" in the settings. Initially, it will be off, but you have to turn it on and publish the page to see the result.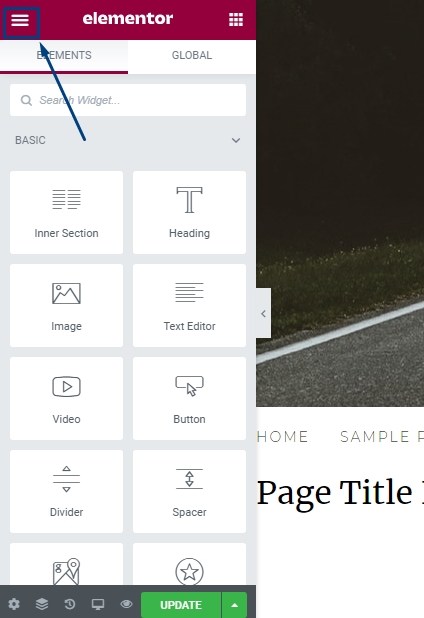 There you go. You have now hidden the page title properly with Elementor, and you are all set.
Find a title selector with Elementor.
Sometimes, the WordPress theme you are having on your website may use a different class for the title. Then the Elementor method mentioned above may not work. To make things work, you need to set it manually. The default class for most themes is:
<h1 class="entry-title">Set a title</h1>
If your theme is using a different class, go to the page and select edit with Elementor. Then click on the Hamburger Menu on the top-left corner of the page.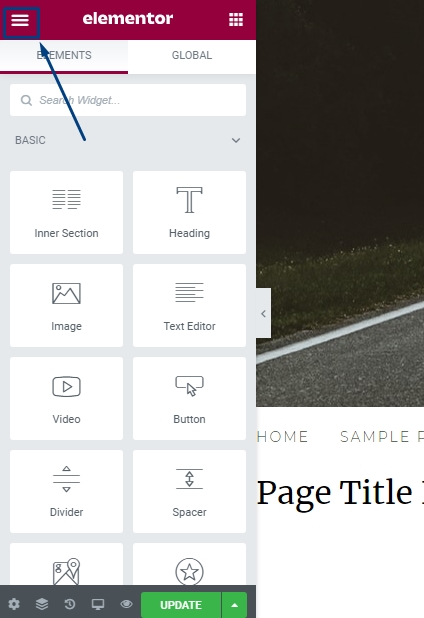 Then select "Site Settings>Layout."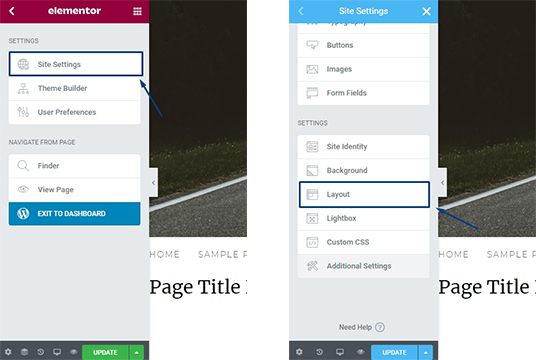 Here you will find the page title class.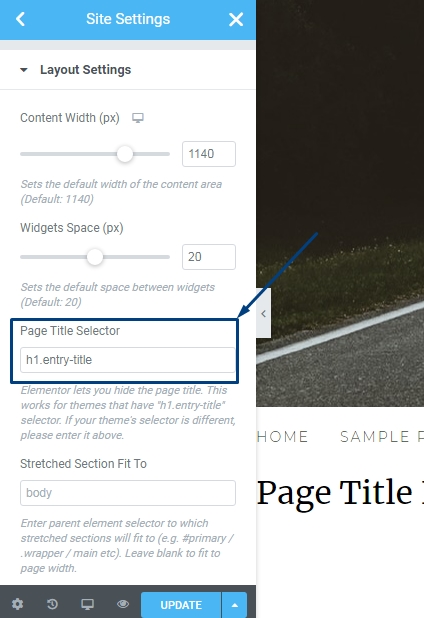 The description says - "Elementor lets you hide the page title. This works for themes that have "h1.entry-title" selector. If your theme's selector is different, please enter it above."
Now you can add your theme's title selector, and Elementors title hiding functionality will work this time.
Find the title selector without Elementor
If you do not want to find the title selector of your WordPress theme using Elementor, there is no problem. You can do this using any browser development tool you want. This is quite helpful when you come across different issues or if Elementor is not using the correct class name as the same above. For example, not all developers use "entry-title" for the class ID.
For this tutorial, I am using the Microsoft Edge browser. Go to your page, right-click on the title that you want to be hidden, and click the "Inspect" option.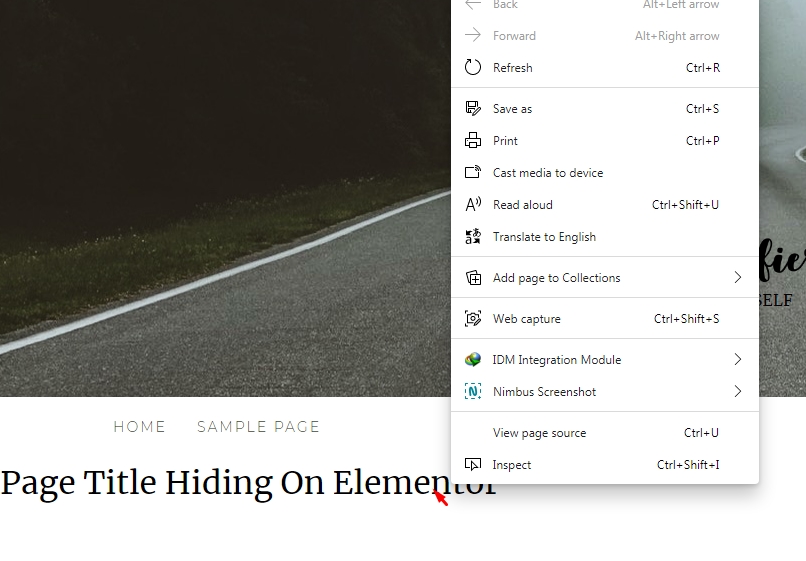 Make a note of the H1 class name that you see highlighted in the element inspector.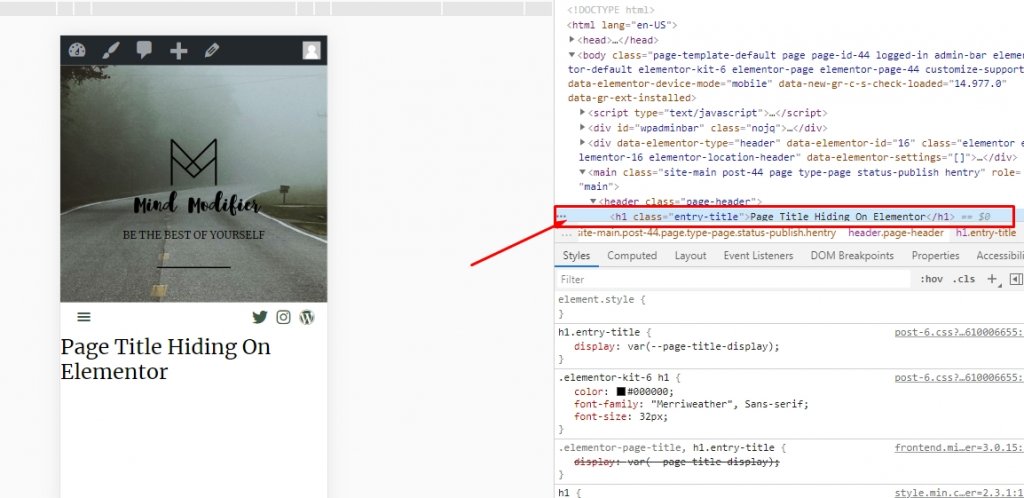 Now that you know what the page title's class ID is, it will be straightforward to edit now. For example, if the name of the class is "entry-title," as shown in the picture above, then you can go to the Elementor Editor's Panel> Hamburger Menu> Site Settings> Layout and type - "h1.entry-title" on the Page title selector option. It's good to remember that not all WordPress theme developers use the same class for headers. So, this is probably the only easy way to find out the class name of a theme.
Conclusion
If you want to hide the title of a page of your website and you are an Elementor Page Builder user, I hope you can do it easily by following the procedure mentioned above. Please note that this system may not work successfully because different themes' functionality is different. Even many themes have the opportunity to hide page titles by default. However, in most themes, you can hide page titles using this method.