You may have installed WordPress on your cPanel account, but now you want to remove it. Maybe you want to try a new installation, a different CMS, or save some disk space on your hosting account. Whatever the reason, you can easily and quickly uninstall WordPress from your cPanel account.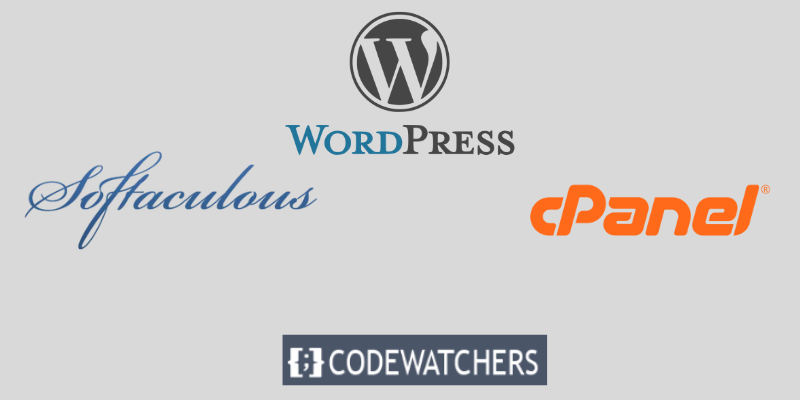 What is cPanel?
cPanel is a web hosting platform that provides a reliable and intuitive server and site management interface. It allows you to configure, monitor, and protect your servers and sites with hundreds of features and tools. It also enables you to customize your products, access third-party plugins, and quickly scale your business. cPanel is trusted worldwide by WordPress, CloudLinux, LiteSpeed, and more.
In this blog post, we will guide you through the steps to uninstall WordPress from your cPanel using Softaculous.
Softaculous is a script library that simplifies the installation of various web applications to a website. It works with different control panels, such as cPanel, Plesk, DirectAdmin, and others.
Create Amazing Websites
With the best free page builder Elementor
Start Now
With Softaculous, you can install a range of web applications, such as WordPress, Joomla, Drupal, Magento, and more.
Deleting WordPress from cPanel using Softaculous
Let's walk through the steps of deleting WordPress from cPanel using Softaculous.
Step 1: Go to cPanel
Log in to your cPanel account and locate the Softaculous Apps Installer icon. Click on it to access the Softaculous dashboard.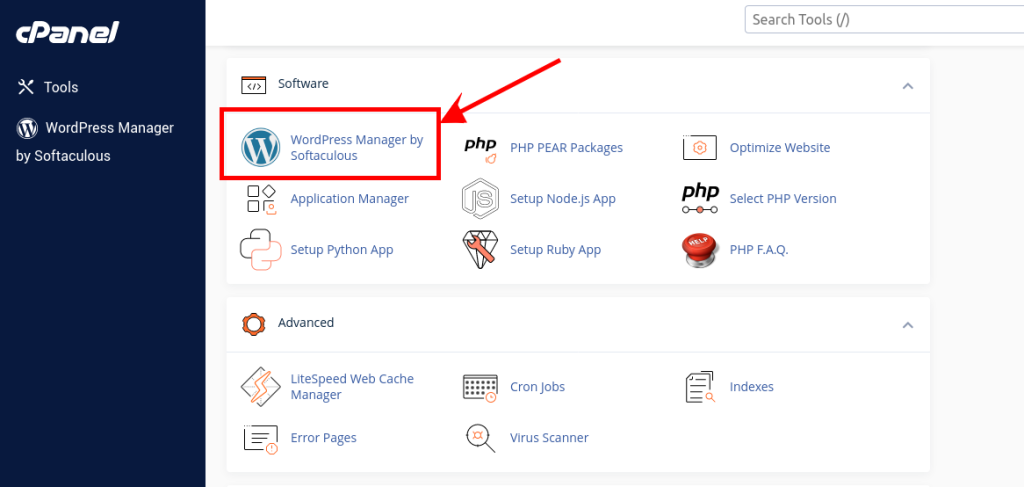 Step 2: Find the WordPress Installation
To uninstall a WordPress installation that you have done with Softaculous, go to the Softaculous dashboard and look for the list of installed applications. Locate the WordPress installation that you want to remove and click on the arrow pointing down to toggle it open. After you click to open the toggle, click on "Remove" to completely remove the WordPress installation. Step 4: Remove Options
You will see some choices for uninstalling WordPress on the following screen. Softaculous will ask if you want to Remove the directory where the files are located, or to Remove the Database or to Remove the Database user. You can check the boxes if you want to remove any or all of them. Otherwise, keep them unchecked and click on the Remove Now button.
Step 5: Uninstall Process
Softaculous will begin to remove WordPress from your cPanel account and display a progress bar. You will see a success message when it is finished, confirming that WordPress has been deleted.
Conclusion
You have done it! You have removed WordPress from cPanel using Softaculous. You can now install a new WordPress site or any other application with Softaculous, or use your hosting space for something else.