You must have seen those one-time coupon codes we receive whenever we are downloading or using an e-commerce website for the first time. Those types of voucher codes become invalid after the first use. These types of one-time voucher codes push the visitor thee get the benefit on offer and make a purchase on your website. Coupon codes are a terrific way to promote your online shop, reduce product waste, and boost total sales. The possibility of misuse is reduced by using one-time vouchers. In this tutorial, we will understand how to create one-time voucher codes in Woocommerce.
Why Should You Create One-Time Coupon Codes?
Coupons are an excellent strategy to increase sales and advertise your online company. They are one of the finest methods to reward a consumer who joins your email list, makes the first purchase, or writes a product review by reducing shopping cart abandonment.
Some clients, on the other hand, may utilize multi-use coupons several times without ever paying full price. That's why limiting who may use a coupon and how many times they can use it is a smart idea.
Create Amazing Websites
With the best free page builder Elementor
Start Now
How To Create One-Time Personalized Coupons
The Advanced Coupons for WooCommerce plugin is the most effective WooCommerce coupon code plugin available. Advanced Coupons Premium includes more features including the option to reset a coupon after a certain period of time has passed.
To begin, make sure to install and activate the Advanced Coupons plugin on your WordPress, and then in your WordPress dashboard, go to Marketing then Coupons.
To create a new coupon, go to the Add Coupon section and click the 'Add Coupon' button. At the top of the screen, you'll be prompted to key in the discount code you wish to use. By pressing the Generate coupon code option, you can also generate a code automatically.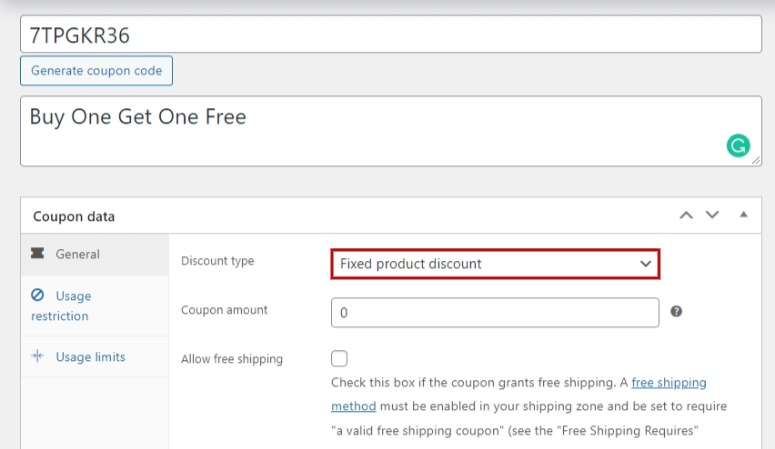 The next step is to pick what kind of coupon you want to make. You must decide on the type of discount and the amount of the discount. Free delivery and a voucher expiration date are also available.
After that, you may set restrictions on who can use the coupon and how many times they can use it. We'll look at three alternative approaches:
1. Making A One-Time-Use Coupon Code
This is the most effective strategy to limit the voucher to a single-use per user or a certain number of uses overall. While you're still on the Add new coupon screen, go to the Coupon data area and then the Usage limitations button.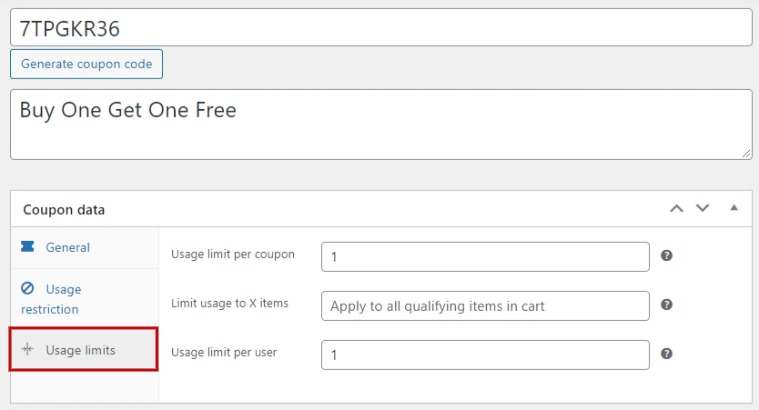 In the Usage limit per user section, you should now put 1. This ensures that any consumer who receives a promo code will only be able to use it once. In the Usage limit per coupon option, you can set the number of times that particular coupon can be used by all the users.
For example, you put 100 in the Usage limit per coupon option and 1 in the Usage limit per user option. It will enable the coupon for the first hundred users that use the coupon.
2. Making A Personalized Coupon
This approach allows you to tailor a discount so that it can only be used by specific clients. You should still be on the page where you may add a new coupon. The Usage restriction tab can be found in the Coupon data section. You must now scroll down to the Allowed emails box.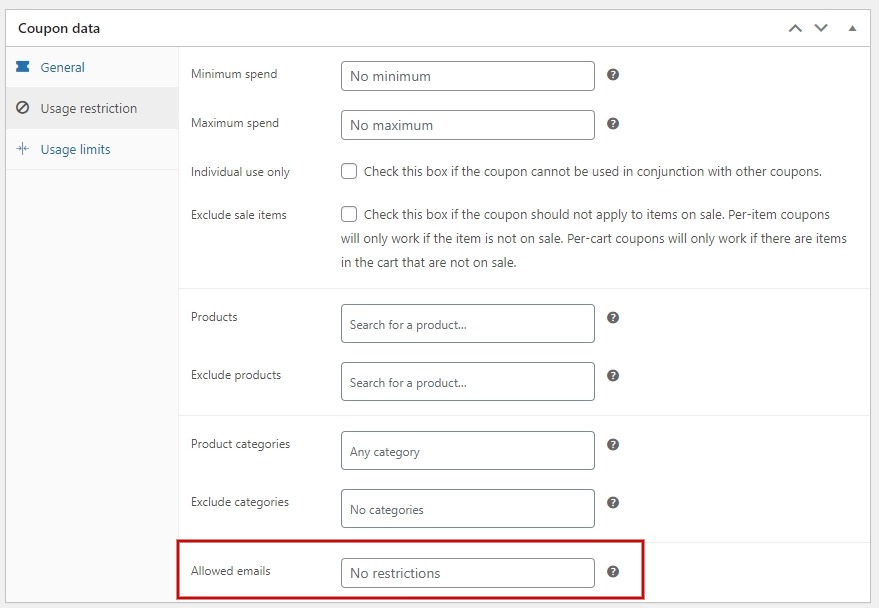 You can enter a single email address or multiple ones separated by commas in this field. The coupon will only be valid for those customers only.
These customers, on the other hand, will be allowed to use the voucher many times. If you want to make a one-time and personalized discount as well, start by entering 1 in the Usage limit per user field and then the email addresses of the customers who will be able to use it.
Making A Role-Based Coupon
This solution only allows clients with a certain WordPress user role to utilize the discount. Check the 'Coupon data' part on the 'Add new coupon' page, then select the 'Role Restrictions' tab. You may now activate role limits by checking the box and then selecting one or more user roles. When you select within the 'User Roles' box, a list of roles will appear.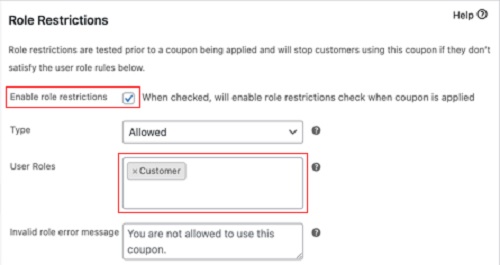 Customize the 'Invalid role error message' to explain why users with different roles are unable to use the coupon code. This strategy may be applied in a variety of ways. You may, for example, define the user role to 'Customer' so that your users must first login before using the code. You'll be able to keep an accurate record of your clients as a result of this.
Once you have decided which method to use, on the top-right corner of the page you will find the publish button. After a quick review of all the settings publish your coupon on the website.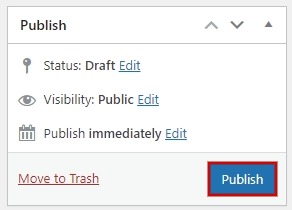 This is how you can create personalized and one-time coupons in Woocommerce. That's all from us for this tutorial, make sure to join us on our Facebook and Twitter to stay updated about our posts.