Breadcrumb Navigation Links are shown on the website to aware the user about their location on the site in a hierarchical manner. It displays a series of links further allowing the user to navigate through the website while enhancing the user experience as well.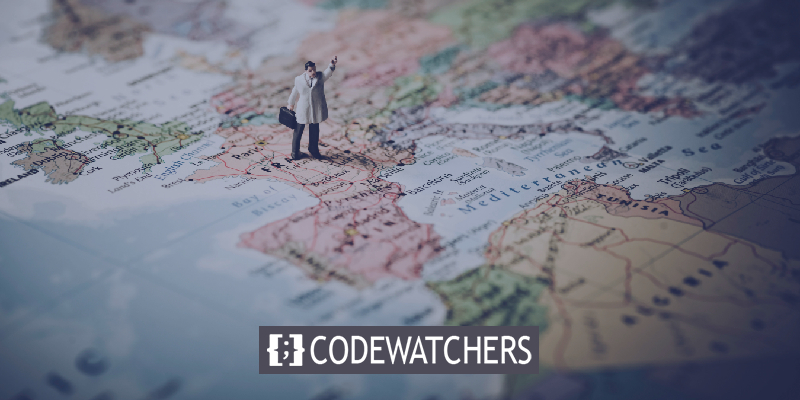 It is a secondary navigation system other than the navigation menu on the top. Search engines such as Google have started displaying theses Breadcrumb navigation links alongside the search results. Having Breadcrumbs Navigation Links not only boosts the click-through rate but also enables the visibility of your website.
Let's move ahead and understand how you can create Breadcrumb Navigation Links for your website.
Create Amazing Websites
With the best free page builder Elementor
Start Now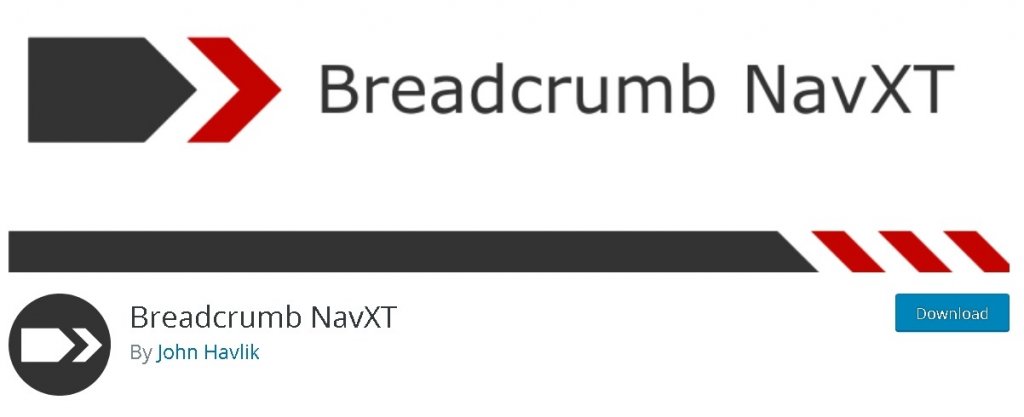 Breadcrumb NavXT is a WordPress plugin 800,000+ active installations, it is used to create Breadcrumb Navigation Links on WordPress websites. This WordPress plugin allows customization to fulfil the needs of any WordPress site.
Breadcrumb NavXT is very easy to use with a simple interface, while, for many other thrilling users it allows direct access.
Key Features
RDFa format
Extensive customization control
Appropriate default values
Built-in WordPress Widget
Extensible via OOP
WPML compatible
After the installation and activation, go to Settings and then to Breadcrumb NavXT page to adjust the plugin settings.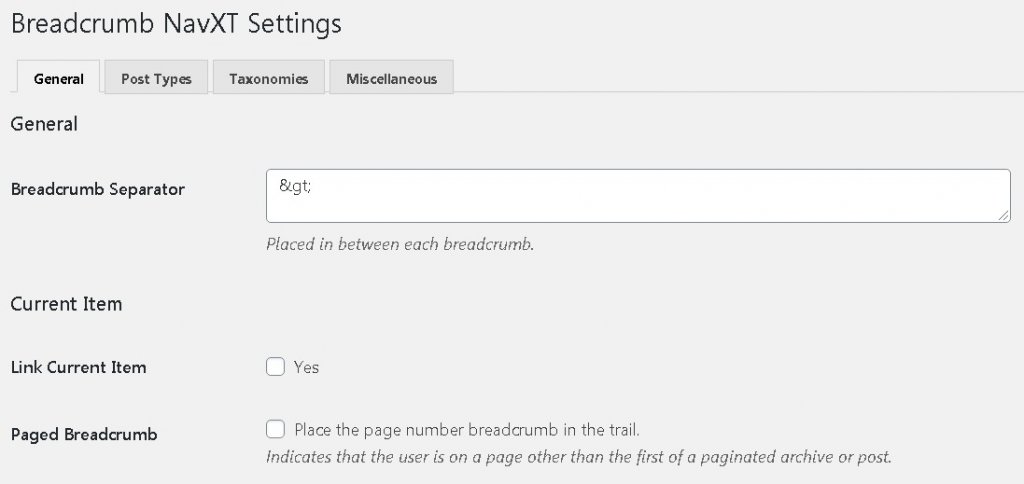 The appropriate default settings are normally compatible with all the websites but there is an option for further customization in case you need it.
The link templates available on the settings page use Schema.org parameters and you can modify these Breadcrumb Navigation Link templates.
You can also set Breadcrumb links on different posts or pages with Post Type tab while you can alter the way you want to display your link hierarchy.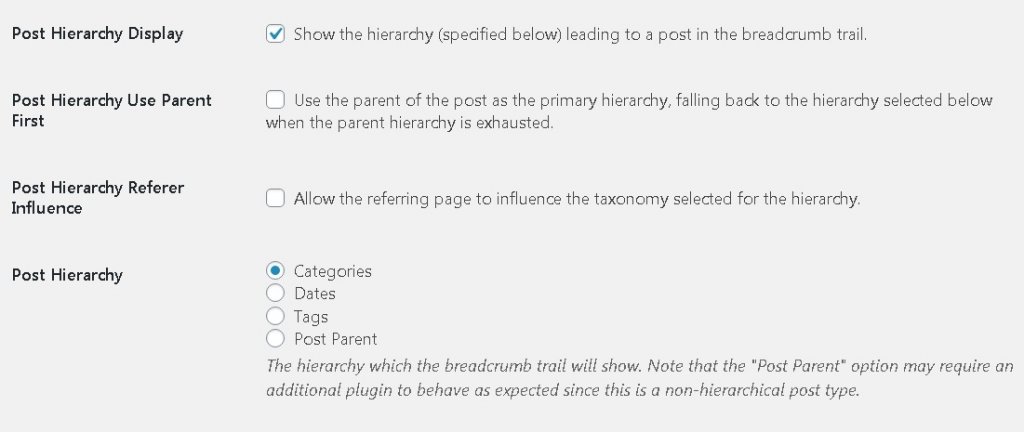 Once you are done with all the settings, make sure to click on the Save button to store your customization.
How To Display NavXT Breadcrumb Links On Your Website
To finally bring into play the Breadcrumb links you will need to go to the Appearance panel and select Customize.
Choose Breadcrumb NavXT in the Breadcrumb Source box.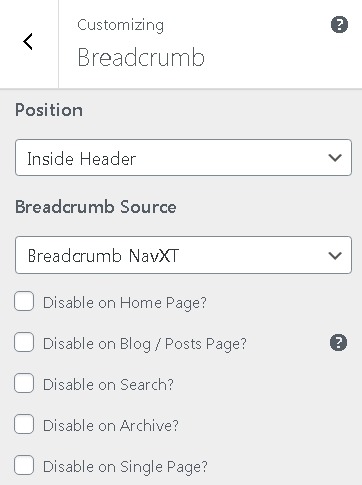 You have successfully created Breadcrumb Navigation Links for your website. Now, you can go ahead and visit your website to see how it looks.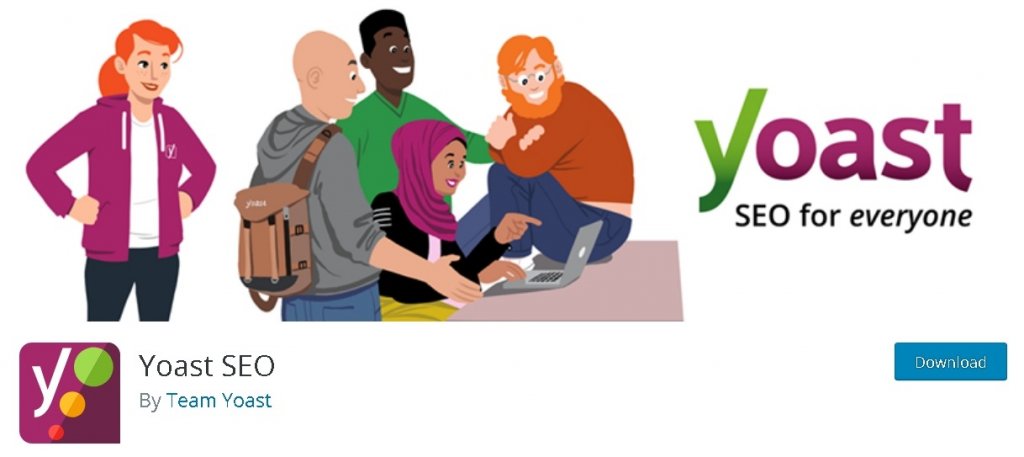 Yoast SEO is WordPress plugin helping the websites to rank on the search engine over the years. It helps you with the search engine optimization to increase the visibility of your website.
Yoast SEO with more than 5 million active installations keeps your WordPress site in shape whether it is a Blog or a Business website.
Key Features
Allows the site's breadcrumbs
Automatically set canonical URLs
The SEO analysis
The readability analysis
Snippet preview
FAQ and HowTo block
If you are using Yoast SEO for your website, you don't have to get into the hustle of installing a different plugin as Yoast SEO also allows you to create Breadcrumb links on your website.
After the activation of the Yoast SEO plugin, head over to the SEO panel and then to Search Appearance. Press the Breadcrumbs tab and turn on the Enable Breadcrumbs option.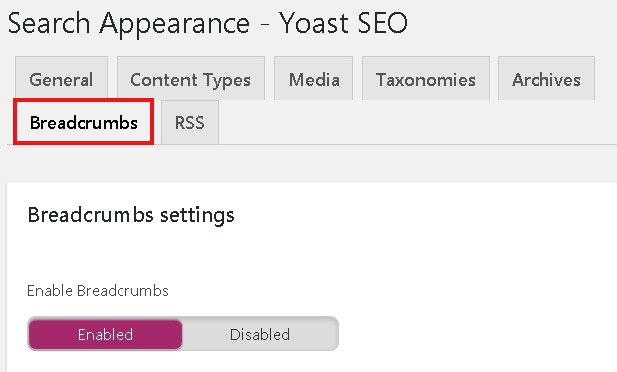 Once you have checked the Enable Breadcrumbs option, you can go on to click Save to store the changes.
Default settings work for most of the sites however, you can change them according to your choice before clicking the save button.
How To Display Yoast SEO Breadcrumb Links On Your Website
Head over to Appearance and then Customize. Select the position of your Breadcrumbs from the Position dropdown and then choose Yoast SEO Breadcrumbs in the Breadcrumb Source box.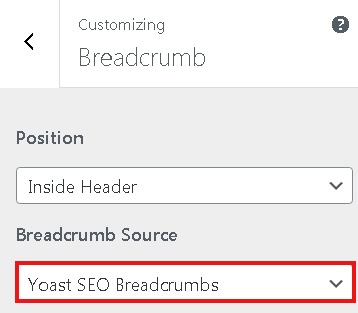 These are all the changes you need to make in order to set up Breadcrumb Navigation Links on your website with Yoast SEO. You can now visit your website to see Breadcrumb links working.
We are done with this tutorial and we hope it was helpful for you. Let us know in the comments where did you first encountered Breadcrumb links and which plugin did you use to add them on your website.
We encourage you to join us on our Facebook and Twitter to stay updated about our further publications.