Online forums are created in order to allow your users to contribute. These forums initiate a community where users share their ideas, suggestions, ask questions or provide a solution.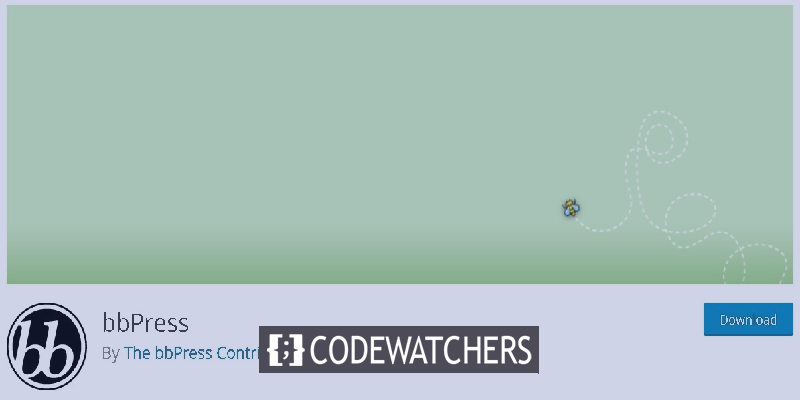 Forums help in increasing the engagement and user's loyalty towards your brand. User's participating in the forum are likely to come back and recommend your site to others.
In this tutorial, we will go through the importance of Forums on WordPress and how you can create one for your website.
Why Should You Create An Online Forum
Community Building: Forums are a way to enable support and belonging for your users. When users feel like there are people like them listening to them and their issues, they feel like they are a part of something.
Engagement Booster: Forums enable a virtual community and boost engagement as well. Imagine that you ask a question on a certain forum online, you will keep going back to it even when the question is answered.
Other Opportunities: Forums can be amazing for websites offering courses or tutorials and allowing students to discuss their queries on the forum. Popular threads can lead to more engagement and traffic.
We hope that you have enough knowledge about the importance of forums on WordPress. Now we can move ahead on how to create one for your website.
Create Amazing Websites
With the best free page builder Elementor
Start Now
How To Create An Online Forum On WordPress
There are multiple ways of adding an online forum on WordPress while we will be using bbPress as it is the easiest and the simplest way to create forums in WordPress.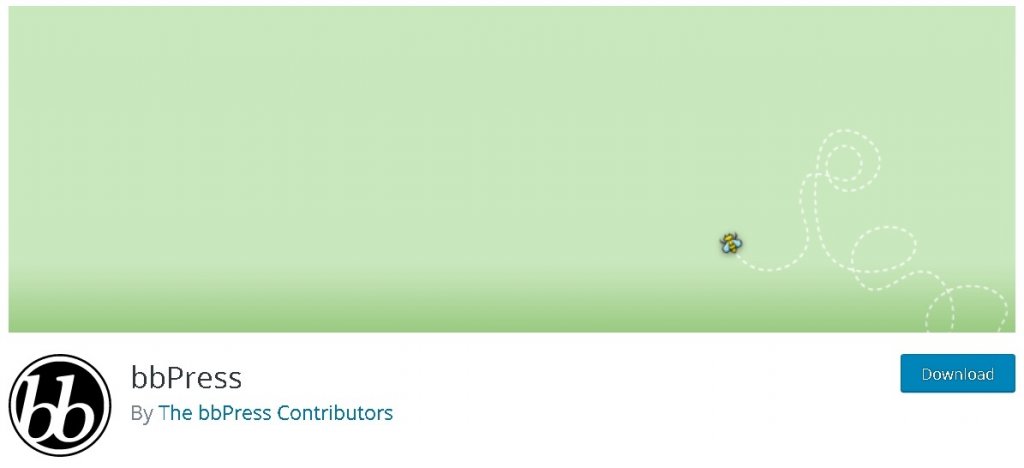 bbPress is a simple and free-to-use WordPress plugin that lets you create forums for your WordPress quickly and efficiently.
With bbPress, it is really easy to manage and navigate between these forums. It is ideal for beginners while it isn't one of those plugins which bulk up your site, it is lightweight and fast which does not affect your website's performance.
First, you will have to install and activate the bbPress plugin on your WordPress and then go ahead to your WordPress Dashboard and press Forums.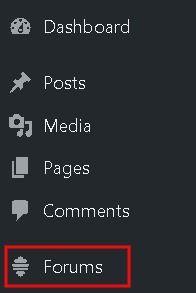 Next, you need to press Add New and you will be directed to an edit screen.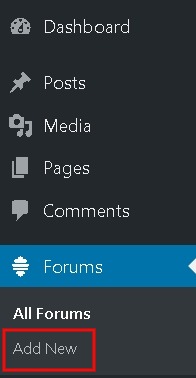 Here, you can add the title and description of your forum.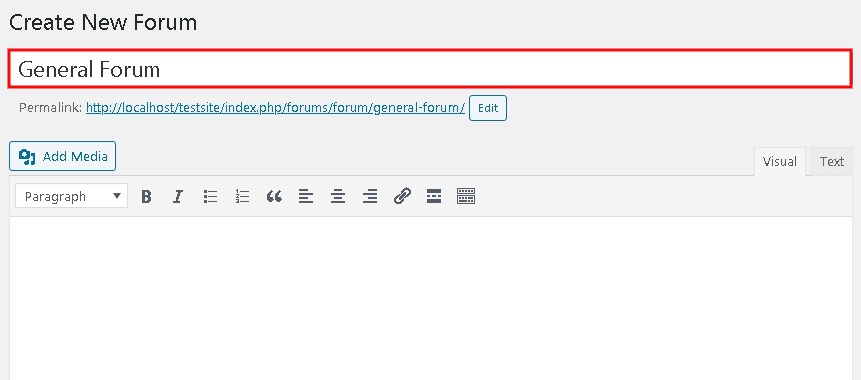 Next, you can Publish the page to successfully create a forum. This way you can create as many forums as you want. To display the forum on your WordPress site, you will need to create a page for your forums. Add a new page by going to the WordPress Dashboard and pressing Add New from the Pages tab.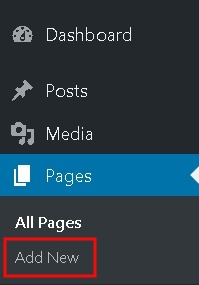 Add a suitable title for your pages such as Forums Area or simply Forums Page and add a Shortcode block on your page.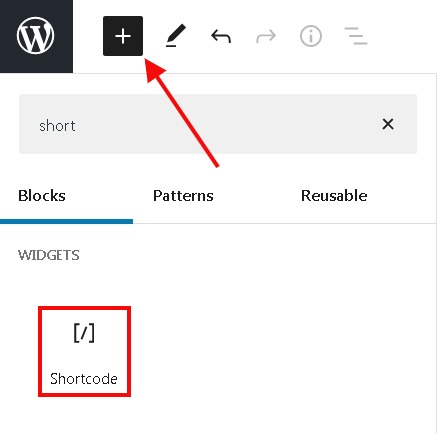 Paste [bbp-forum-index] in your shortcode block. Once you are done with all the steps above, go ahead and publish the page. As soon as the page gets published, you can go ahead and visit your website to check out the forum you created. Here users will be able to participate in forums while also add topics of their own.
Next, you need to add the forums to your website's menu. This will make it easier for users to find your forum and will increase participation. To carry on, you need to go ahead to the WordPress menu and go to Menus from Appearance.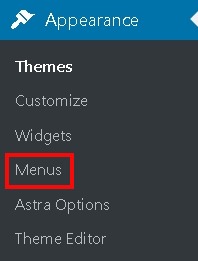 Next, you need to add the forum page to the menu and for that, you need to select the Forums in the pages panel and press Add to Menu.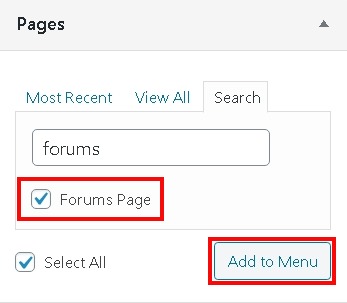 The page will then start to appear in the Menu.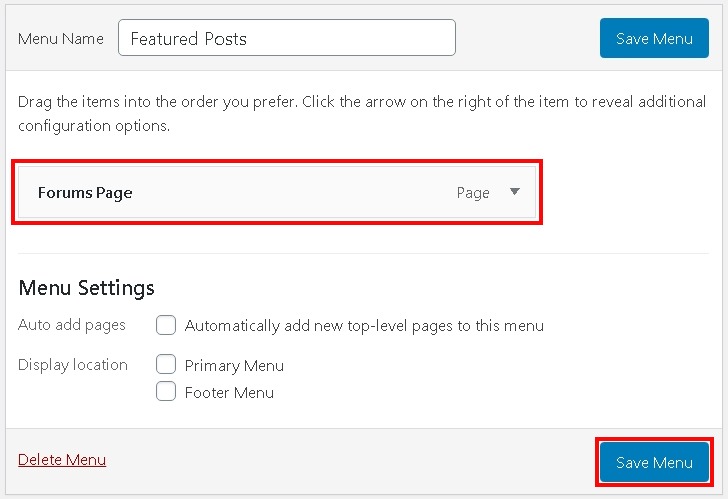 Congratulations! You are done with the process. Now you can visit your website to see if the forum is working or not.
How To Make Your Forum User-Friendly
Once you have created the forum, there are some things that you need to do in order to make it easier for the visitors to participate.
First, go the General Settings and scroll down to check the Anyone Can Register box. Checking this box will allow new visitors to register in order to participate in the Forum.
Next for the Registration Page, you need to go to the Pages and press Add New.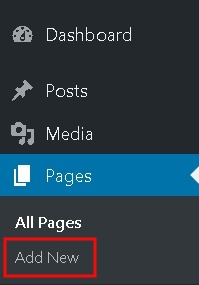 Next, you will need to choose a suitable title and then paste the [bbp-register] shortcode.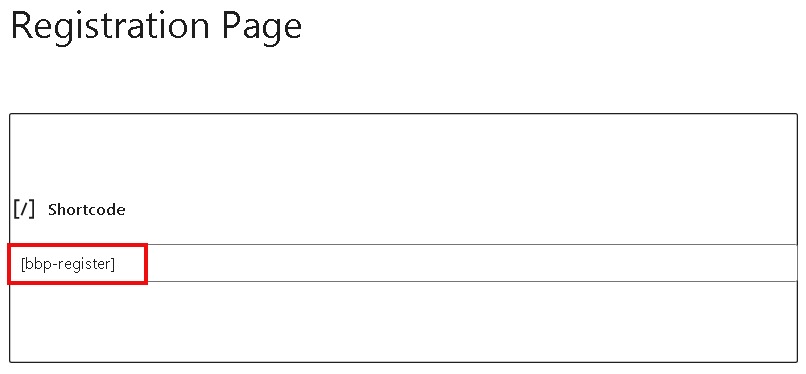 Save the changes you have made and publish the page. Next, you will also need to create a Lost Password page to allow the users to access their old accounts if they have forgotten their passwords.
Again, you will need to add a new page by going to the Pages and then Add New and choose a respective name for this page.
In the Shortcode block, paste the [bbp-lost-pass] shortcode.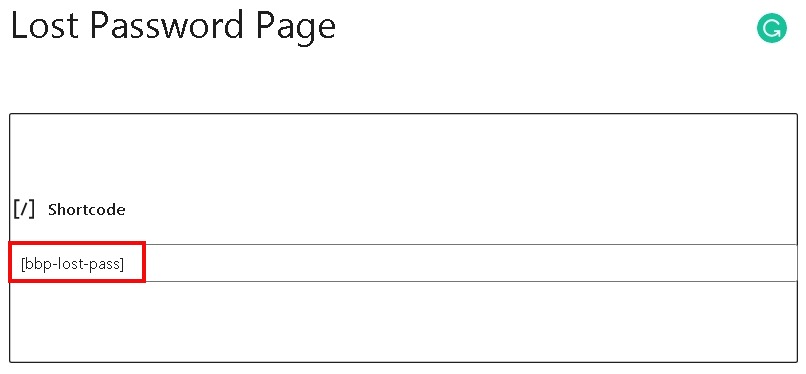 Publish the page and move ahead.
Now that you have a page for registration, you will also need to create a Login Form in order to make it work perfectly. This Login page will allow users to enter their credentials and register for your website.
bbPress has a default Login Widget that you can use for the login page. Head over to the Appearance and then Widgets.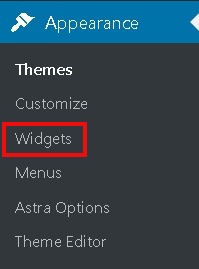 Next, you need to drag and drop the bbPress Login Widget to any area of the widget area that you want.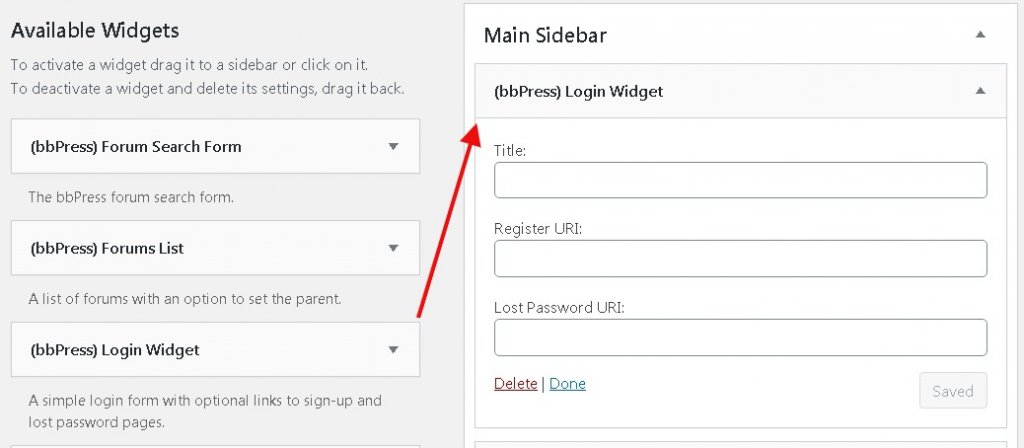 After you have added the Login Widget, you will need to paste the URLs for the Register page and Lost Password page.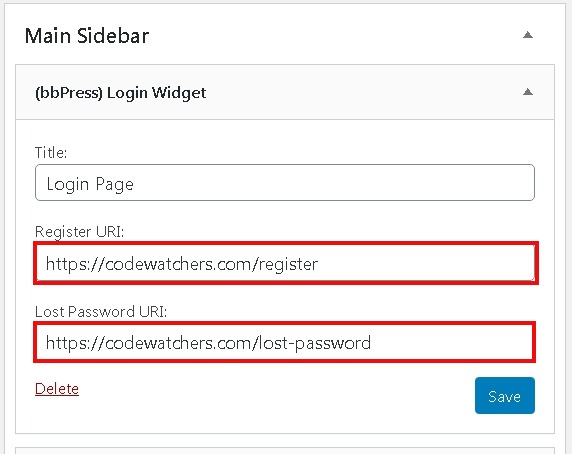 Save all the settings and visit your website to see if everything is working fine.
How To Manage The Forums
bbPress allows you a variety of changes and management tools that you can use to customize your forums. However, the default settings would work fine for most of you but let's have a look at the changes you can make if you desire.
Go to Settings and then Forums.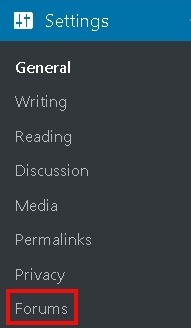 The Forums Settings page will appear right on the screen.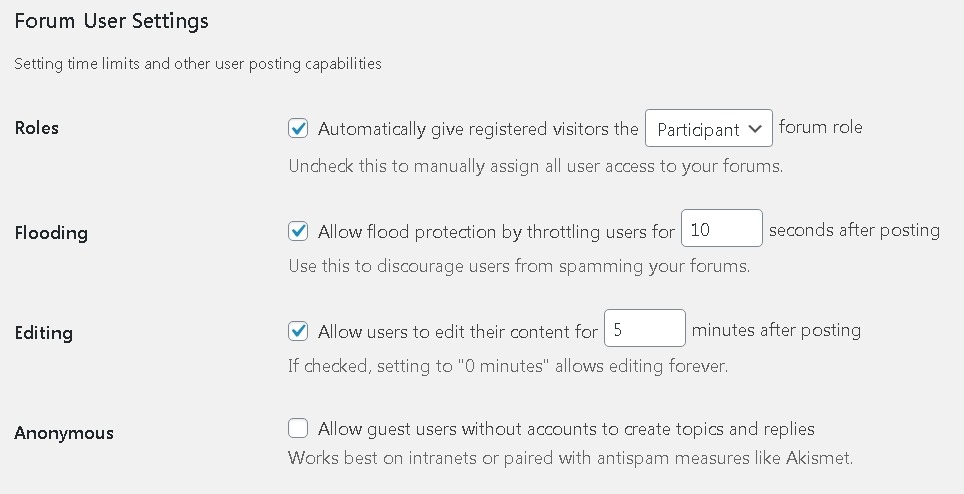 Here, you can change the Roles of registered visitors. In the Flooding box, you can type the number of seconds for the gap between two posts to avoid any kind of spam.
Editing options allow you to choose the time limit you want to give your users to edit their post. The anonymous option offers you to allow unregistered users to create posts and discussions.
Scroll down to checkout the Forum Features section.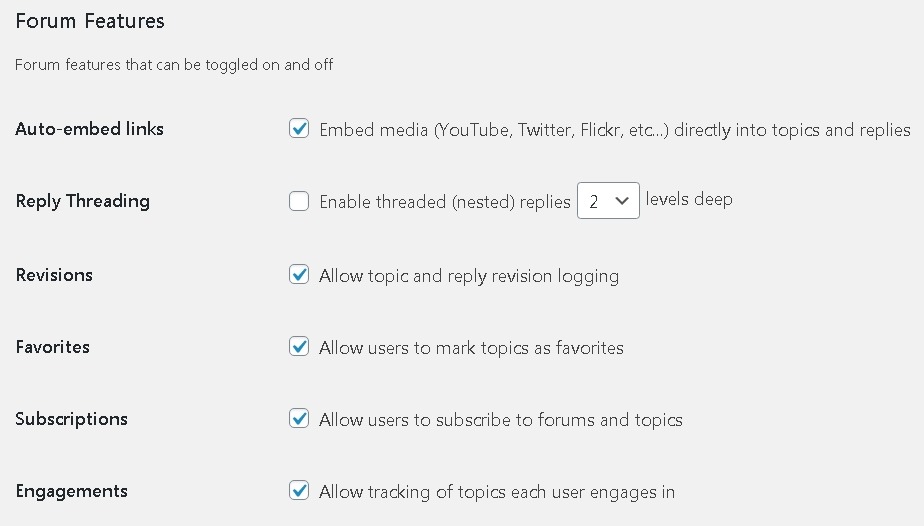 All the boxes will be checked by default, while you can change the settings if you want.
In the Forum Display Features below where you can choose to display a number of posts on the Forum page.
The Forum Theme Packages below will allow you to choose the number of Topics and Replies per page.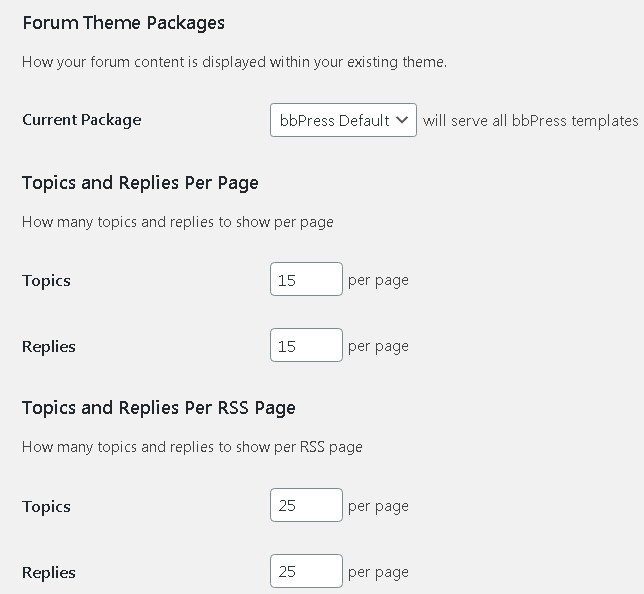 Next, the Forum Root Slug will allow you to choose the URL Slugs for various sections and forum pages. By default, the URLs will be SEO-Friendly while you can change them if you want. Whenever you are happy with the changes, make sure to save them.
This is how you can create forums for your website. We hope that we have successfully elaborated on every aspect of the process. To further stay updated about our posts, make sure to follow us on Facebook and Twitter.