People all over the globe are being inspired to create their own online eCommerce businesses or marketplaces by the success of successful online NFT marketplaces. The notion of doing online business has altered tremendously in this new century, thanks to sites like AliExpress, Airbnb, Fiverr, Etsy, and eBay.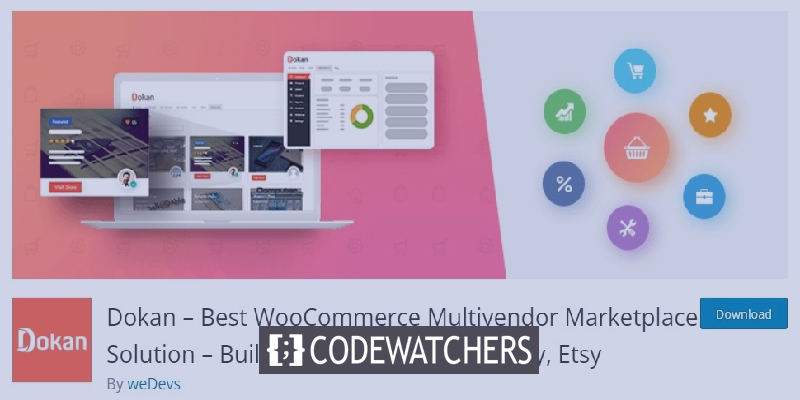 This is how this notion has been hyped up over the past few years and the idea of an online marketplace is being simplified. In this tutorial, we will talk about how to create an online marketplace with Elementor and Dokan.
Why Elementor Is The Perfect Option To Design An Online NFT Marketplace
When it comes to creating a website, design is crucial. And when we talk about designing a WordPress website, there is nothing more powerful and limitless than Elementor.
This is why Elementor is able to reach the top spot in less than a year. Elementor Page Builder is now used by over 3 million individuals on their WordPress sites, and it has a 4.9 out of 5-star rating on WordPress.org and has been downloaded more than 34 million times.
Create Amazing Websites
With the best free page builder Elementor
Start Now
You may copy-paste parts and blocks in Elementor's drag-and-drop page builder. WooCommerce is completely compatible with it. Elementor also includes pre-built templates, animations, and query management.
How To Create Your Online NFT Marketplace
With WordPress, you can start an online store in a matter of minutes. You'll need an eCommerce plugin, such as WooCommerce. Simply follow the instructions below to simply set up an NFT marketplace comparable to Amazon, AliExpress, or eBay.
1. Select A Hosting and Domain For Your Website
A live website is the first thing you'll need to launch an online marketplace. A domain name and hosting are required for this. There are a variety of domain and hosting services to select from. The best of them are Kinsta, GoDaddy, SiteGround, Vultr, and Hostinger.
However, bear in mind that an online NFT marketplace will need a powerful hosting solution because inexpensive hosting won't be able to give the same level of assistance if you start receiving a lot of traffic.
2. WordPress Installation
Now comes WordPress, the best of all CMS. It's incredibly simple to set up. You can do so right from your hosting account's Cpanel. This straightforward process will only take a few clicks to complete. 3. Add E-commerce
Woocommerce is absolutely free to get started with, and the free edition has several features that are sufficient to launch a fully working online store.
Install and activate the Woocommerce plugin on your WordPress site to add eCommerce capabilities to your online store. After installation, WooCommerce features a fantastic setup wizard that will guide you through all of the major settings. 4. E-commerce Store To Online Marketplace
You've successfully created your own online store using WooCommerce, but now you want to develop an NFT marketplace. For this sort of difficult task, you'll need a sophisticated solution. Fortunately, Dokan makes things simple for you.
In only a few minutes, you can set up a fully working NFT marketplace with Dokan. Simply install and activate the Dokan plugin on your WordPress site. The premium edition of Dokan, which starts at $149 per year, is required for additional functionality. This is 60% less expensive than competing market options like Shopify, Magento, and others.
You'll see a setup wizard similar to WooCommerce after installing Dokan. It will guide you through the most critical options. You must allow registration on your website so that merchants and consumers may quickly sign up. For both vendors and customers, Dokan has built-in registration forms.
Dokan can also be used to set up vendor commissions. Vendors pay you a commission when their items are sold. From their dashboard, you can then set up withdrawal income management for merchants.
5. Designing the NFT Marketplace
Elementor allows you to personalize your online marketplace. To do so, you'll need the Dokan Elementor module, which comes standard with Dokan Professional. The pro version of Elementor is also required. With this combination, you'll be able to customize the default Dokan store's appearance and layout.
To begin, you need to install and activate the following plugins on your WordPress:
WooCommerce
Dokan Premium
Dokan Lite
Elementor Pro
Elementor
Once you have installed and activated all the plugins, go to Dokan from WordPress Admin Dashboard and enable Elementor Module from the Modules option.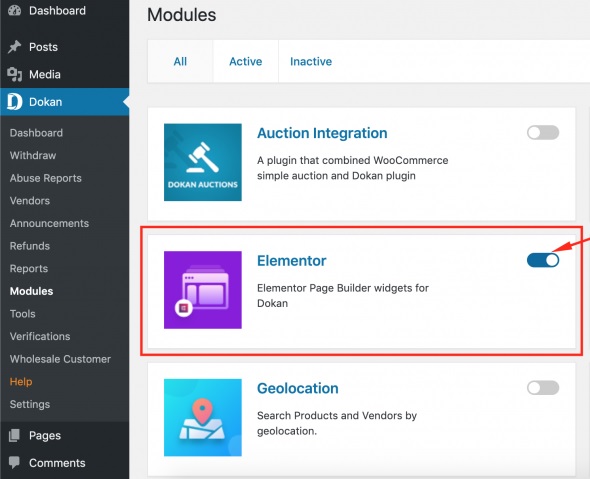 From the templates option in the WordPress Admin Dashboard, add a new template.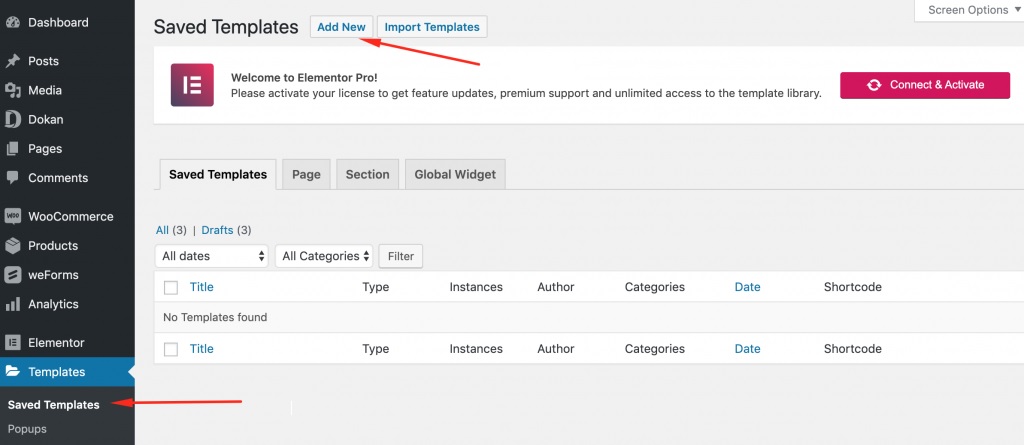 The Elementor Template creation popup form will appear. Choose the sort of template you'd want to make. You have to choose the Single Store type while designing stores.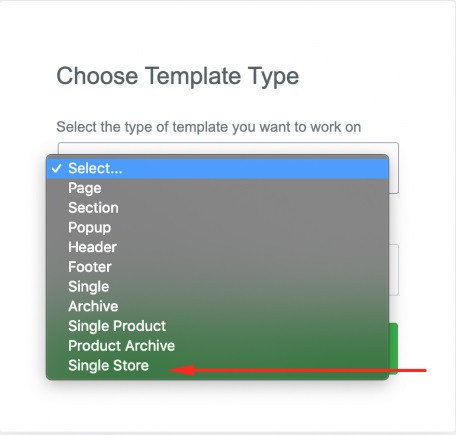 Give your template a unique name. Select Create Template from the drop-down menu.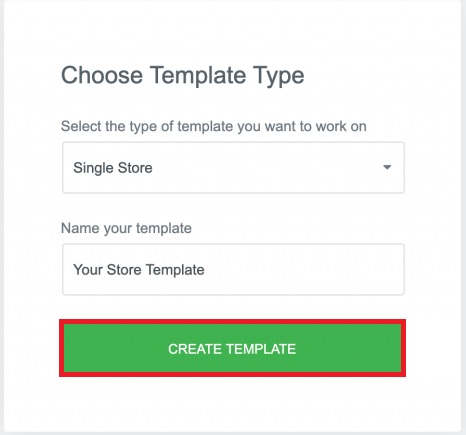 In this phase, you must pick the sort of style or layout you wish to use using Elementor to customize your online NFT marketplace. The design layout of your store will be changed to the one you choose here. Scroll over the template you want to use and click the Insert button. The design of the shops is now modifiable with Elementor. In the Elements area, you'll discover all of the elements you'll need to construct your store. Once you are done editing all the parts, you will come up with an understandable store page.
6. Advancements in Marketplace
Dokan includes a number of incredible features and modules that will allow you to construct the best online nft marketplace, similar to Amazon or Alibaba.
Return and Warranty Request: This allows the administrator to manage suppliers in order to provide a bespoke refund and guarantee system.
Live Chat: This feature enables you to set up a live chat system between the seller and the consumer.
Geolocation: This allows customers to look for merchants' stores based on their location.
Product Duplicator: This allows vendors to reproduce a product that is already being sold by another seller.
Store Support: Get all of your customer service capabilities right from your front end.
Subscription: Create highly personalized subscription bundles and bill suppliers according to your preferences.
Seller Verifivation: Allow suppliers to validate their businesses using social accounts or identification cards.
Wholesale: This allows you to add the popular functionality of wholesale administration to your marketplace.
These are only some of the advanced features listed here while there is so much more than you can access with Dokan. This is how you can establish your own business and start earning money from your suppliers.
Every day, Dokan improves with new features and integrations. One of the evolution's integrations is the Elementor module. You may use the provided themes to build your marketplace, or you can use Elementor to develop your own shop design. All you have to do now is come up with a fantastic NFT marketplace concept and utilize WordPress, Dokan, and Elementor to bring it to life.
That's all from us for this tutorial. Make sure to join us on our Facebook and Twitter to never miss out on our posts and tutorials.