An alert bar is a message that shows at the top or bottom of your website to notify visitors of something noteworthy, such as a special deal, the launch of a new product, or an update to your services. It can also be used to collect emails, boost conversions, or divert traffic to a specific website.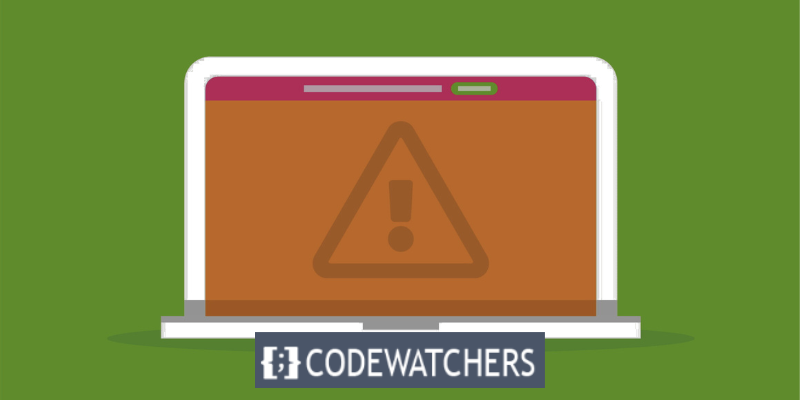 Depending on your tastes and needs, there are several ways to create an alert bar in WordPress.
But in this article, we will focus on using OptinMonster to achieve this goal.
Using OptinMonster to Create an Alert Bar in WordPress
OptinMonster is a strong lead generation and conversion optimization software that allows you to use a drag-and-drop campaign builder to construct beautiful and successful alert bars. You may use pre-built templates or create your own design, as well as set up triggers and targeting rules to show your alert bar to the correct audience at the right moment.
Create Amazing Websites
With the best free page builder Elementor
Start Now
To utilize OptinMonster, you must first create an account on their website and then install their WordPress plugin on your site. Then take the following steps:
Step 1:
Go to OptinMonster > Campaigns in your WordPress dashboard and click on Create Your First Campaign.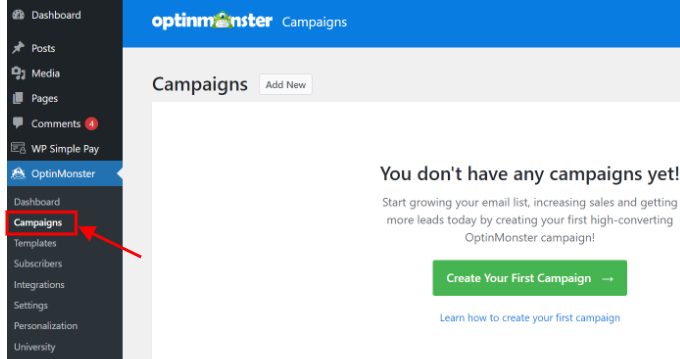 Step 2:
Select Floating Bar as your Campaign Type and choose a template that suits your goal. Step 3:
Following that, you will be presented with a selection of campaign templates. Choose a template to work with.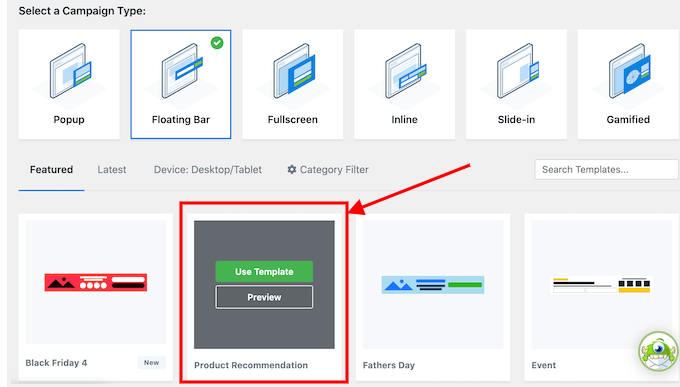 Step 4:
After choosing a template, you will have to give your template a name. Step 5:
After giving your campaign a name, you will be directed to the editor where you can edit your alert bar according to your preference.
Using the OptinMonster campaign builder, you may change the content, look, and settings of your alert bar. You can modify the text, colors, fonts, photos, buttons, and other elements.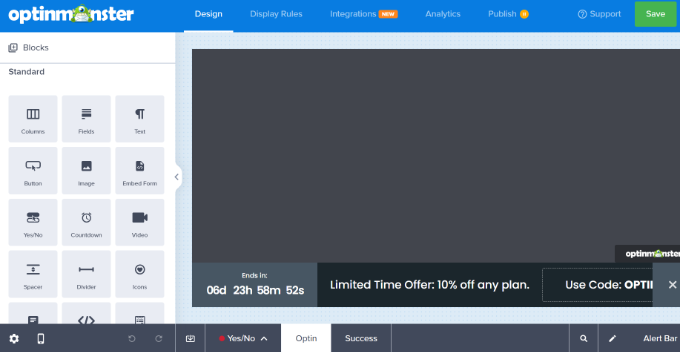 By default, your alert bar will appear at the bottom of your screen.
Step 6:
Click on 'Floating Bar Settings' on the left-hand side to move it to the top of the screen. Simply drag the floating bar to the top of the page by clicking the slider.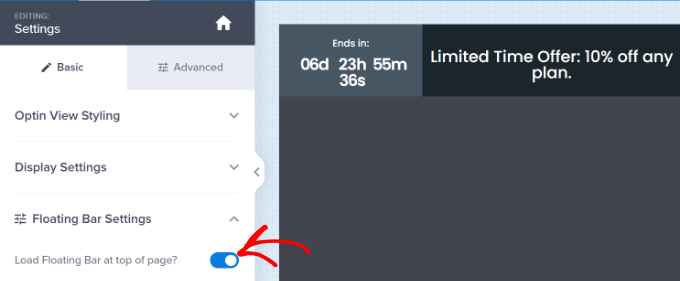 If you intend to change the text, simply click on the area where the text is and edit the text to anything that suits you. Additionally, you can also change the font size and text color.
Step 7:
Click the save button when you are done customizing your alert bar.
Once you are happy with the design of your alert bar, under the Display Rules tab, you can configure the alert bar's triggers and display rules. You have control over when, how frequently, and to whom your alert bar appears.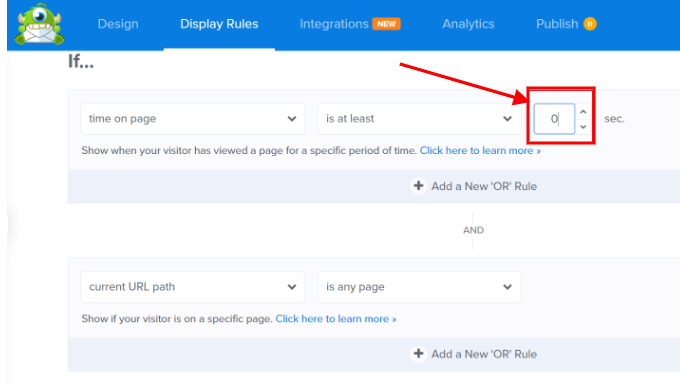 From the image above, you see that you can set your alert display time. We have set ours to Zero (0) because we want the alert message to display immediately after a visitor enters the site.
Aside from that, you can choose where the alert bar will appear. You can use the 'current URL route is any page' setting, which is the default. Your alert bar will now appear on all pages of your WordPress website.
Explore more to see other settings and options.
Save and submit your campaign. You can also test it on your site before going live.
Other Methods
There are other methods you can use to add an alert bar to your site such as;
Using Thrive Leads
Using HTML and CSS
Using a method will solely depend on you, but a method like HTML and CSS is advised only for users with a certain level of experience.
Conclusion
We demonstrated how to construct an alert bar in WordPress using OptinMonster, a strong lead generation and conversion optimization plugin, in this post.
With OptinMonster's drag-and-drop builder, powerful targeting options, and clever triggers, you can construct breathtaking alert bars. You may use alert bars to display crucial messages such as announcements, offers, or countdown timers, which will increase engagement and conversions on your website.
Your alert bars can also be simply integrated with your email marketing service, social media platforms, or analytics tools. OptinMonster is an essential plugin for every WordPress website owner looking to expand their online business. By clicking here, you can get started with OptinMonster right away.
There are other methods to create an alert bar in WordPress, such as using Thrive Leads plugin or using HTML and CSS.