For the past year or so, a couple of my pals have been sending out newsletters via Substack or Ghost instead of the more traditional methods. Both companies offer a comparable service, with the option to restrict some or all of their material and supply the rest of it for free.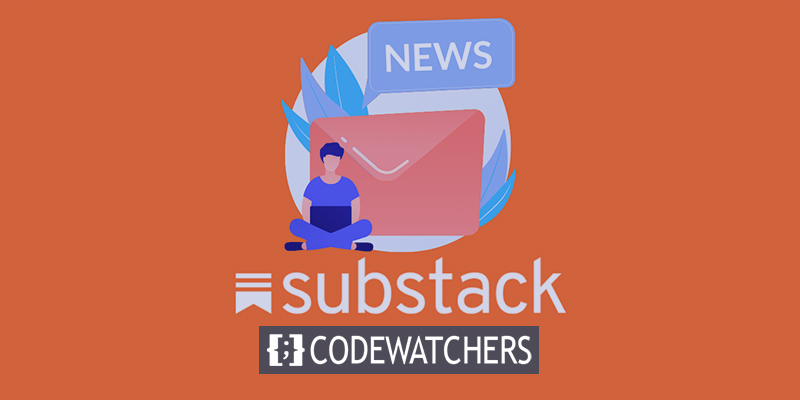 Until a few days back, I didn't realize how easy and inexpensive it was to get the same look using WordPress. You may create a Substack newsletter in WordPress.
Newsletter Glue vs. Custom Pugin
To begin with, I was thinking of using my familiar emails and plugins to limit the material. "Newsletter Glue" is an all-in-one plugin that connects your WordPress site to one of the most popular newsletter providers, such as MailChimp.
If you wish to use MailChimp and restrict some of the content, the free edition of Newsletter Glue is all you need. To use a service like mailerlite or campaign monitor, or if you want any of the more powerful custom blocks, you'll need to upgrade to the pro edition of the app.
Create Amazing Websites
With the best free page builder Elementor
Start Now
Once you've filled in your API, you're ready to go using Newsletter Glue. You could use a different email service with a customized setup, but I believe newsletter glue is the best option for the majority of people.
In the next section, you'll learn about what kind of material to write and how to design your homepage, whether you're using Newsletter Glue or another provider. After that, there are instructions on how to use Restricted Content Pro to build a customized setup.
The Content
The first thing you see when you arrive at Substack is either a sign-up form or a link to read the terms and conditions. About and subscription pages are also created by Substack by default. Let's make a few more of these.
Homepage Design
Any Substack homepage contains very minimal elements. It generally contains -
an icon,
a headline
a description
an email signup form
and a button to let me read first.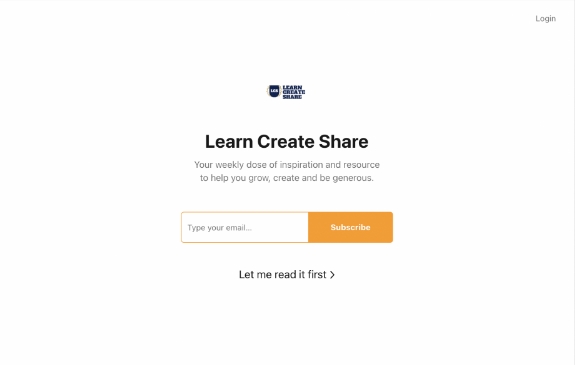 If you want to produce the page by yourself then follow the following procedure.
Make a web page for it. It's up to you if you want to call it "home" or something else. You should put this as your headline if it will appear
Add a thumbnail-sized image and center it.
A headline (H1 if you can disable the page title as a heading text, h2 if you can't) should be included.
Add a description to a paragraph block.
Add a sign-up form for your email list.
Your articles page (blog/newsletter/articles/etc) should have a "Let Me Read First" button with the link to your articles page, which should be titled "articles."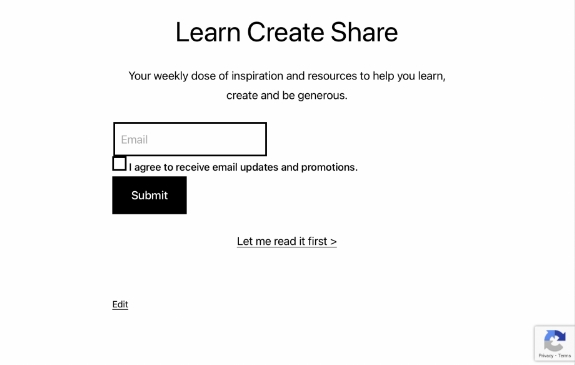 You can use the "subscribe" form block if you have newsletter glue pro. If you just have the free edition, you can create an embeddable form using genesis blocks, MailChimp for WordPress, or simply download the HTML code from Mailchimp.
Past Issues Page
Create a new page and label it with a title such as a newsletter/articles/blog. This should be the URL. You are not required to make any further changes to this page; it should remain blank.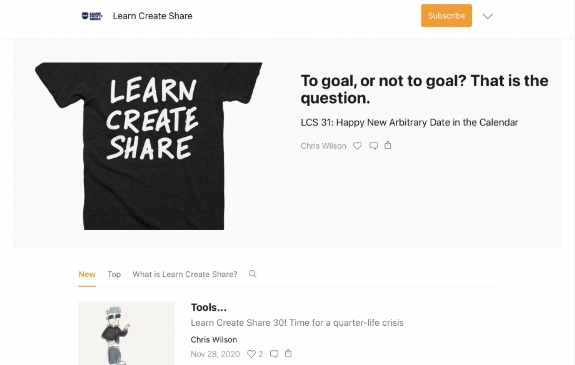 Set the page you just generated as the "Posts" page under settings, reading. Simultaneously, construct the homepage you created.
About Section
About pages are frequently among your website's top two most frequented pages. The most common error is making it about you rather than the customer. This is a critical point to remember from marketing made simple.
The default content of the substack includes a simple template that you may like to utilize, which includes a headline, a brief description, and some information.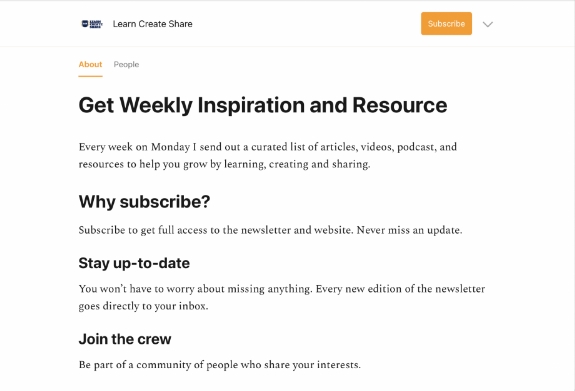 The majority of about pages describe something rather than emphasizing its utility to the user. That's akin to Pepsi claiming to be a sugar-water beverage or Mercedes claiming to be a German luxury automobile. Concentrate on how it will benefit the reader.
Your First Post
Once the rest of your content is in place, all that remains is to compose your first piece and promote your newsletter. You may accomplish this by utilizing ordinary posts and gating some content, or by creating a custom post type called something like a newsletter and using it for your postings.
You have an option.
Custom Configuration
While newsletter glue is an excellent service that provides an easy-to-use and economical method, you may prefer something more customized.
Email Service
You may use any email provider for this, but if you want something that is tightly connected with WordPress, mailpoet is the way to go.
Several possibilities that I prefer include the following:
Sendfox (which I personally suggest. Start for free with a one-time purchase at Appsumo until you have significant demand.
ConvertnKit (great email service, now has a free plan but limited features.)
Configure the service you've chosen in accordance with the parameters.
Content Restriction
You could keep your newsletter completely available to the world. This encourages more people to share and improves search discoverability.
However, if you want to entice individuals to join up for your mailing list or if you want to provide a subscription, you'll need a mechanism to restrict access to that information.
I've been using restrict content pro for several years now, having purchased it for an online course. It can also be used for newsletters. The free version enables you to restrict content to subscribers exclusively, while the pro version enables you to charge for access.
The free version requires no configuration; simply select a post to restrict or use the restrict shortcode to hide certain content.
The pro edition includes plugins that link to a newsletter and add subscribers automatically, as well as a payment gateway.
An alternative is Memberful, which allows you to accept payments (less their 10% share), but requires a monthly fee to give free memberships.
Subscribers Management
Once your technology stack is in place, the true problem becomes acquiring subscribers. This may be a separate topic, but here are a few brief thoughts.
Proceed to the locations where your prospective subscribers already congregate.
Produce outstanding content
Invite those who are knowledgeable on your subject.
Spread sneak peeks and encourage others to subscribe.
Final Thoughts
While Substack and Ghost are undoubtedly easier to set up for a restricted newsletter, if you're interested in a free-to-start newsletter and wish to utilize WordPress, it is entirely possible to replicate the Substack experience.