For the past few years, it has been changed how websites used to store data. Primarily because of the concerns coming from the users' end, which has led to the regulation of some laws that ensure secure data collection with user's consent.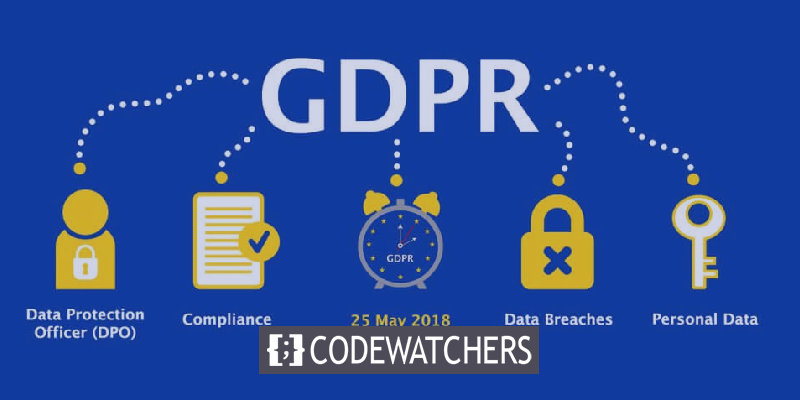 With the growing concerns about data collection and its usage, cookie Opt-ins play an essential role.
What Are Cookie Opt-ins
Cookie Compliance Opt-ins are different from regular cookie notifications or it can be said that they are a more descriptive version of cookie notifications. They require the user to agree with the collection of data alongside providing them with enough information regarding their usage of the users' data.
Create Amazing Websites
With the best free page builder Elementor
Start Now
To summarize, your Cookie Opt-ins should tell the user about the data you are acquiring and the reason for its collection.
Why Cookie Opt-ins Are Needed
Data can be collected in different forms for different means but most commonly it is collected as:
User's Location
IP Address
Browser
Operating System
Usage time duration and their preferred pages
There are many other forms of data and it is quite normal for the website to use this data for their users to have a more optimised and better experience.
But with the regulations and laws on the collection of data, in 2018, GDPR (General Data Protection Regulation) was passed demanding the use of Cookie Compliance Opt-ins.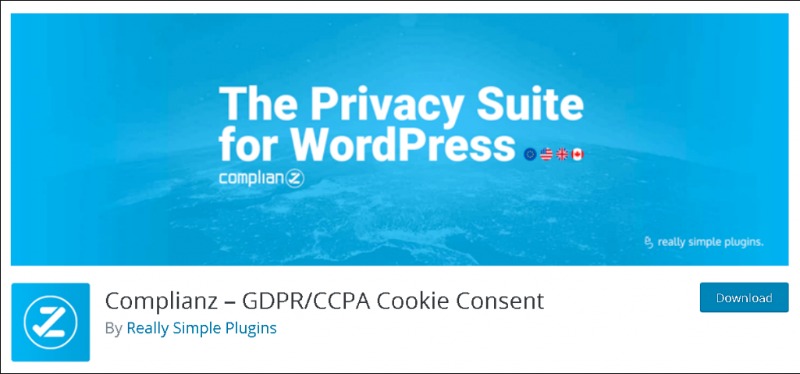 Complianz is a WordPress plugin with 80,000+ installations and a full flash 5-star rating that lets you build cookie notices and cookie opt-ins.
Theses cookie notices and cookie opt-ins are not only customizable but Complianz itself configures the cookie notices on the basis of regions and cookie opt-ins on the basis of sub-regions. While it also comes with a global version of a cookie notice to be used for all regions.
Moreover, it comes with a Do Not Sell My Information page as per the CCPA Requirements and can generate privacy policy templates.
Key Features
A Cookie Policy
Proof of Consent
Customizable Templates
Configure a Cookie Notice for your specific region
Do Not Sell My Information Page
Auto-detection for cookie notice
Banner Templates
Configure specific cookie consent per subregion
How To Create Cookie Compliance Opt-ins Using Complianz
Once, you are done with the installation and activation of the plugin, a window will popup on your screen for quick start tour.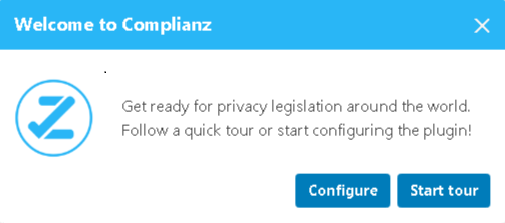 Next, you will be asked about the privacy law you want to use.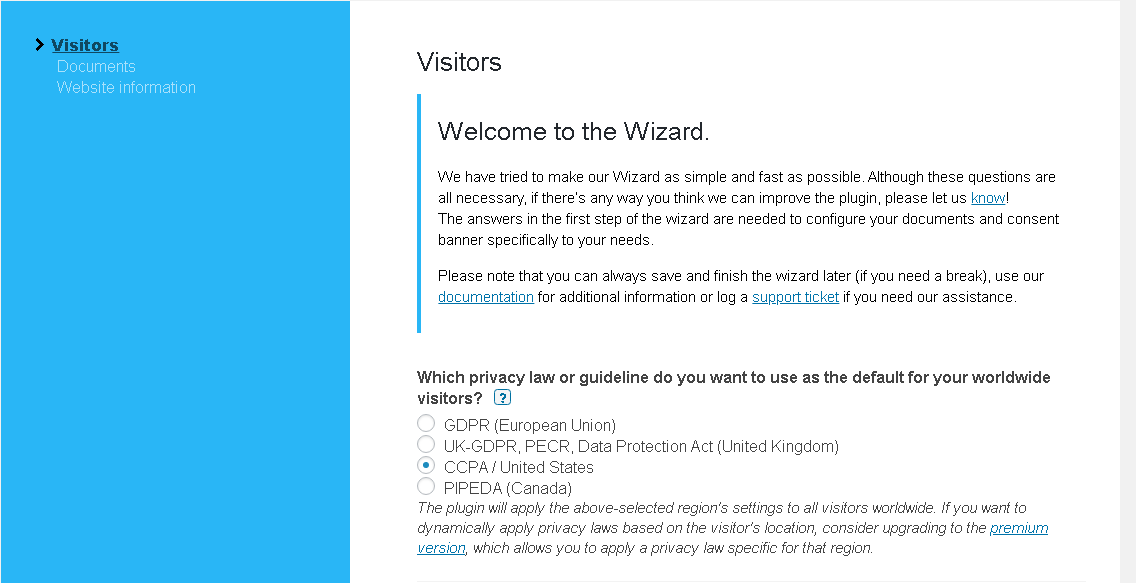 For this, you might want to go with the region where most of your users belong. However, the choice is entirely yours.
Following up, you will need to chose if you want the plugin to generate Cookie and Privacy Policies or you want to redirect the user to a custom page.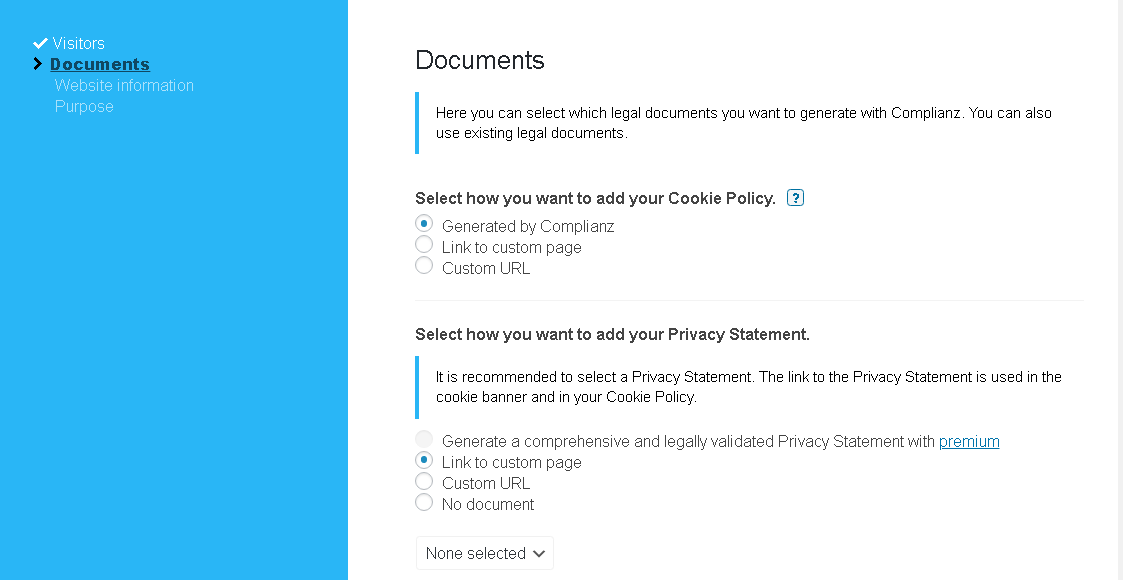 If you want the plugin to generate cookie and privacy policies, you will need to prove your ownership for the website, deliver your address and the country you are located in.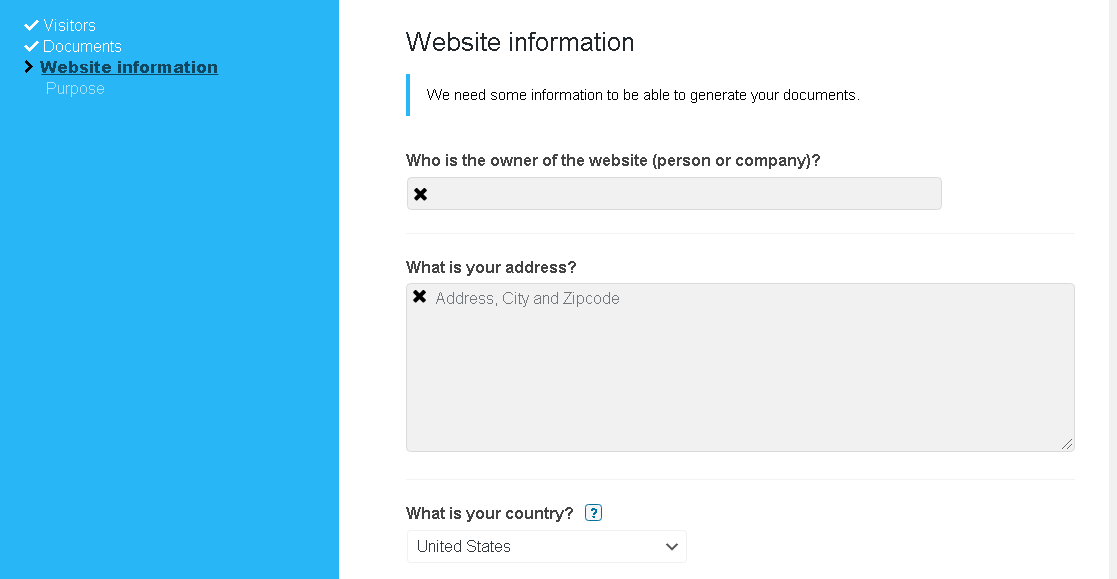 Complianz will now run a cookie scan on your website.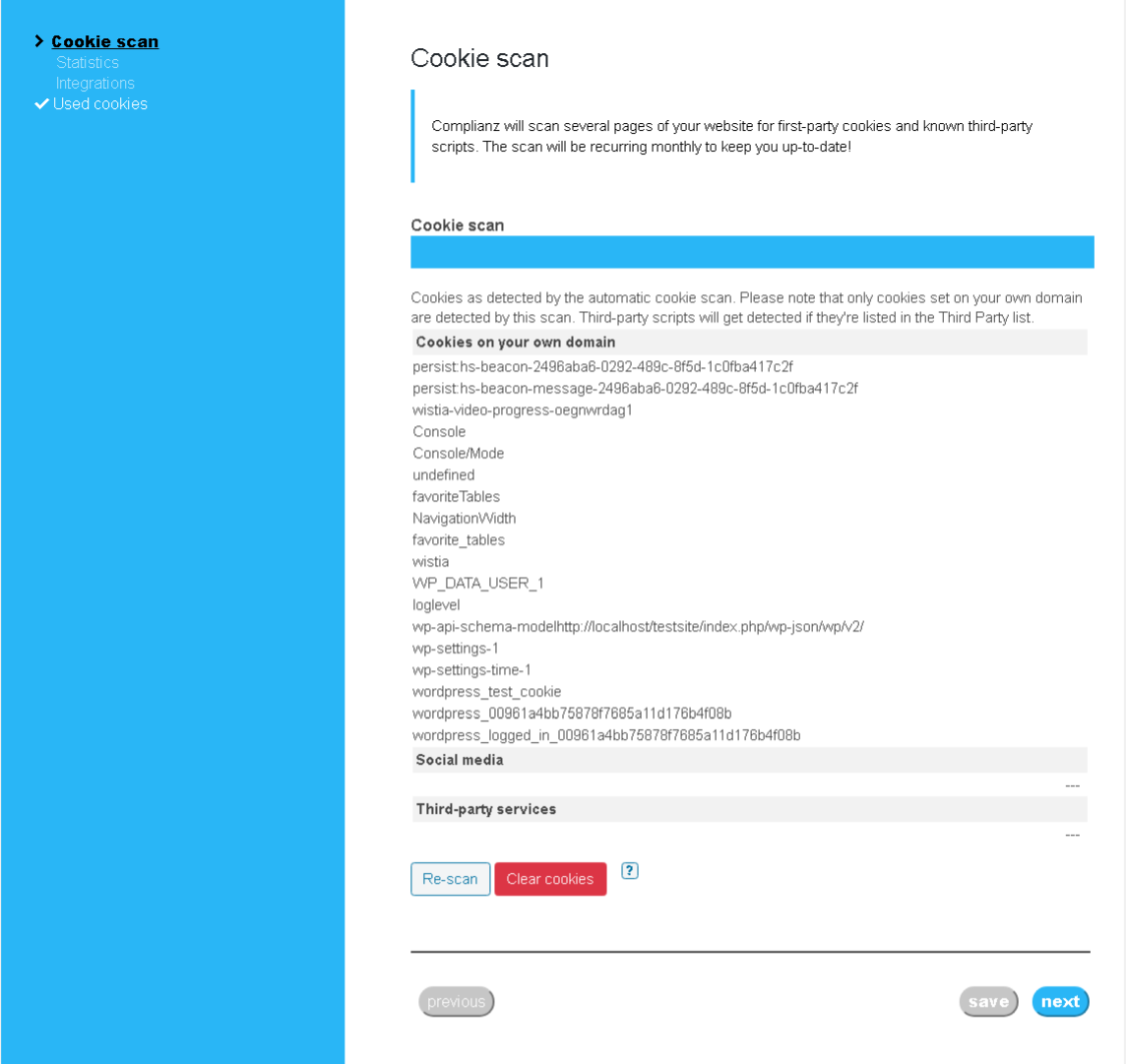 Now, you will be able to see your cookies. Meanwhile, the plugin will ask you if you collect analytics on your website. You can select whatever option you use. When you select an option such as Google Analytics, the plugin will make the users' data such as IP Addresses, anonymous.
Next, the plugin will ask you if you need a Cookie Opt-in and Cookie Notice as per the information provided.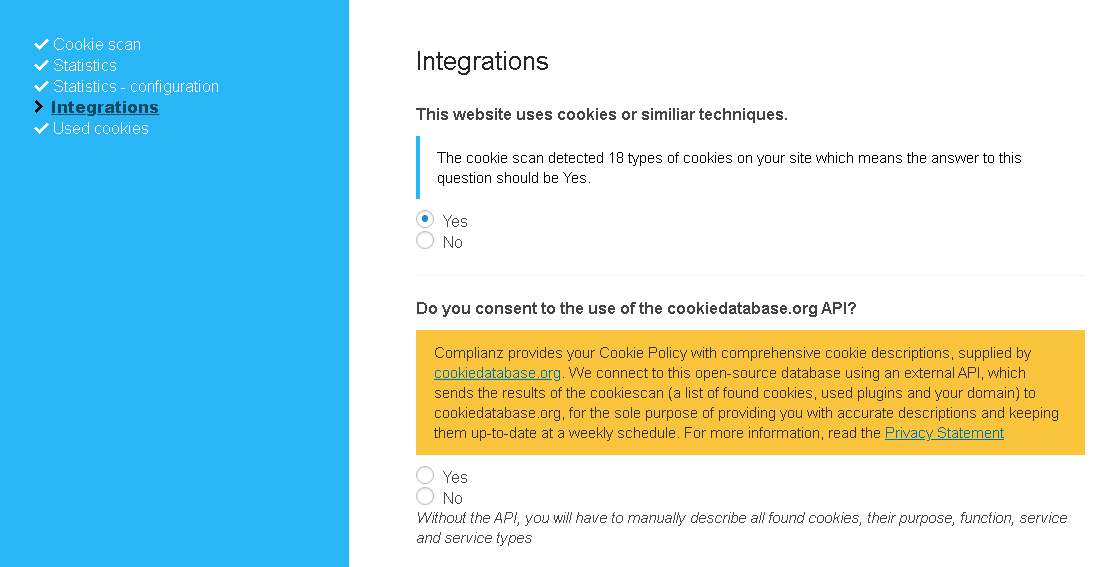 Moreover, the plugin is going to ask you for some more information about the services connected to your website. You can also turn off data collection regarding WordPress documents.
Finally, the plugin will ask you to make different settlements such as adding new pages or cookie statements. You can also Create Missing Pages, using the given button and add the cookie policy with a shortcode or block right beneath Create Documents.
After all, the plugin will create a Cookie Compliance Opt-in for your website. However, there is an option to Customize the opt-in in the Cookie Banner Tab.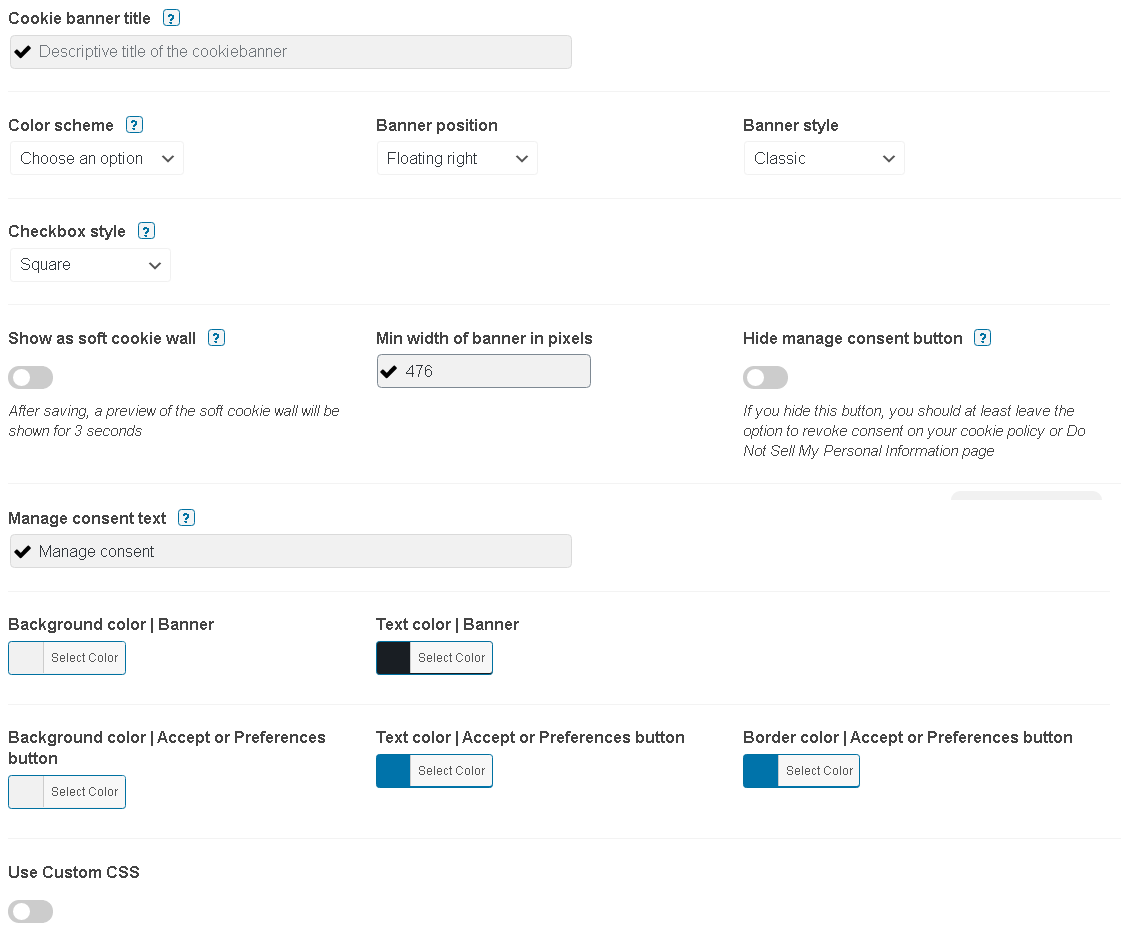 Using the above window, you can customize the Cookie Notice as per your choice while you can also add custom CSS.
That's it for today's tutorial. We hope this tutorial helped you understand the data collection and its regulations in depth. Let us know, how many times have you encountered the cookie notice as a user and how secure does it feel?
For our further publishments, don't forget to join us on our Facebook and Twitter.