After Black Friday and Cyber Monday, you may now enjoy a flurry of big sales during the Christmas season. It is one of the hottest periods for many businesses. Customers are also looking forward to the discounts to acquire required items and gifts for loved ones before the Christmas holiday. You may also get everyone's attention by designing a unique Christmas landing page with the WordPress Gutenberg Editor through Elementor page builder.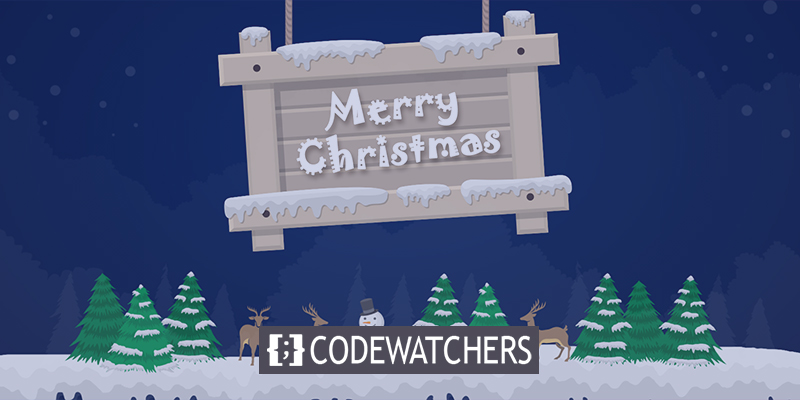 And if you're a WordPress user looking to make a unique Christmas landing page in Gutenberg, this blog is just for you. Let's get started to learn about all of the benefits you may obtain if you get a great Christmas landing page template in Gutenberg and more in-depth. So take a deep breath and look down.
Why Do You Need A Christmas Landing Page?
It has been demonstrated that creating an interactive landing page can help you increase conversions more than anything else. When you highlight sales promotions, discounts, and offers to develop a landing page to attract your target audience, you can speed sales. This progressively boosts your sales until the end of the year.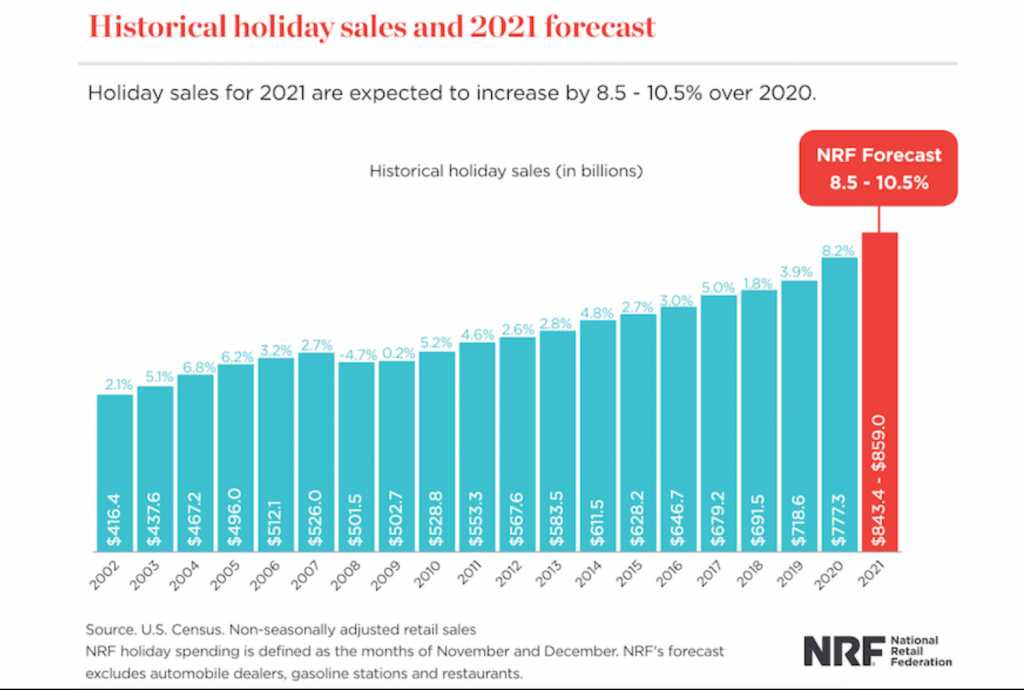 As a marketer or business owner, creating an interactive Christmas landing page during the holiday season is an excellent marketing decision you can make.
You may simply draw your consumers the first time they visit your website and persuade them to buy right away.
A dedicated Christmas landing page not only promotes your specific holiday or Christmas offerings - but also allows you to understand where your traffic is coming from, evaluate it, and make fast changes to achieve success.
According to Deloitte, "e-commerce sales for November 2021 to January 2022 are expected to increase 11 percent to 15 percent to between $210 billion and $218 billion."
Christmas Landing Page In Gutenberg
If you find the right solution, you can build an outstanding Christmas landing page in WordPress using Gutenberg. Don't be concerned, WordPress Gutenberg users! Templately is completely committed to assisting you. It is the greatest WordPress compatible Gutenberg blocks and Elementor templates bundle solution. It has over 1700 ready-to-use templates to match your requirements.
Create Amazing Websites
With the best free page builder Elementor
Start Now
Templately has created a unique page called ChristmasLy – Gutenberg Christmas Landing Page to make your Christmas more memorable. It includes Gutenberg and Elementor template versions for creating a visually appealing and high-converting unique Christmas landing page without coding. Let's have a look at what you need to obtain before utilizing ChristmasLy Christmas Landing Page in Gutenberg:
Essential Block: You use ChristmasLy - Gutenberg Christmas landing page template by Templately, make sure to install and activate Essential Blocks, a powerful WordPress Gutenberg library.
Templately: Afterward, install and activate Templately on your WordPress site and begin exploring Templately ready blocks and packs that are compatible with Gutenberg, such as ChristmasLy.
Following the activation of all essential solutions, just follow the step-by-step guidelines below to learn how to design a spectacular Christmas landing page in Gutenberg with ChristmasLy.
Step 1: Get the Template
Let's get started with this Templately ChristmasLy landing page design. On the WordPress dashboard, create a new page. It will open a new page in your Gutenberg editor in a jiffy.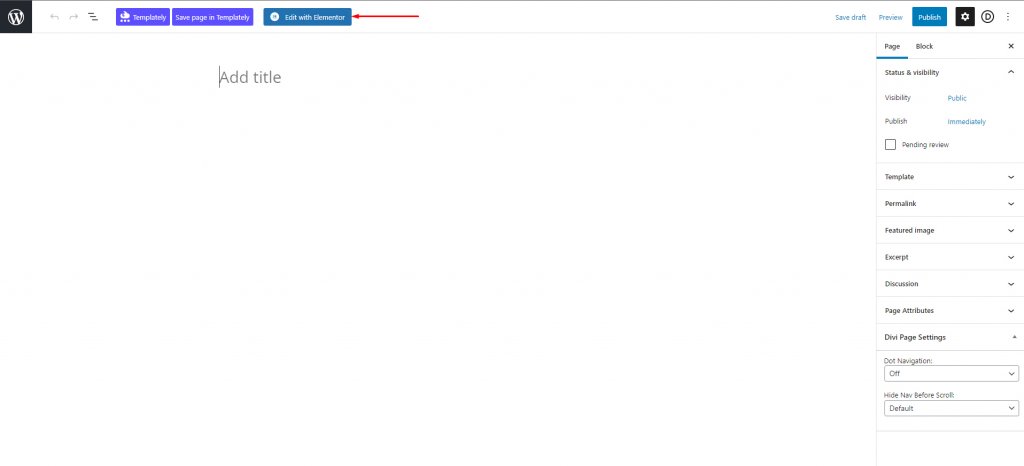 After that, just go to your Gutenberg Editor and click on the Edit with elementor icon. It will open the elementor dashboard and from there, click on the Templately icon.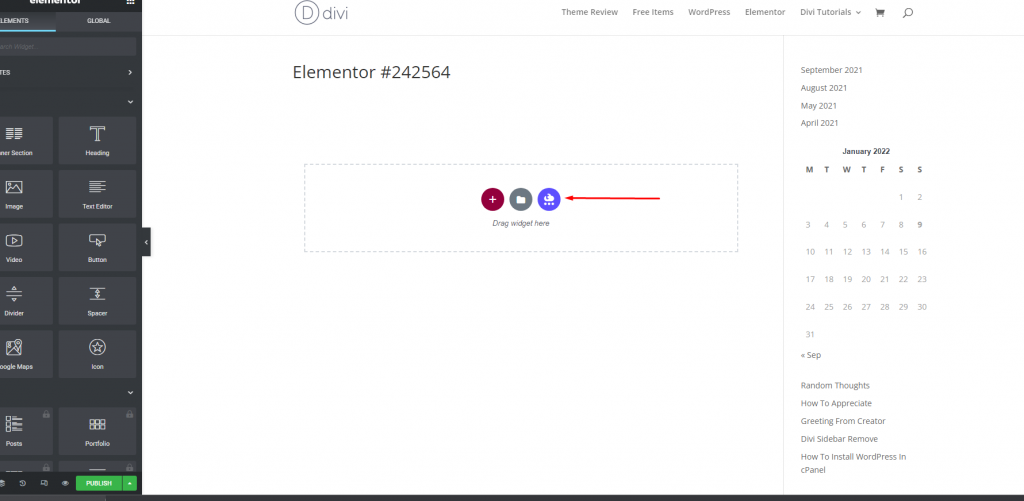 display a popup window with all-ready, gorgeous Templately blocks. In the search panel, type 'ChristmasLy.' It will then display all of the pre-designed blocks in this set. You can also click here to get the template.
Step 2: Insert the Template
Now, on Gutenberg, click the 'Insert' button to add the ChristmasLy Christmas landing page premade block designs. Load all ready blocks into your Gutenberg Editor in a matter of seconds.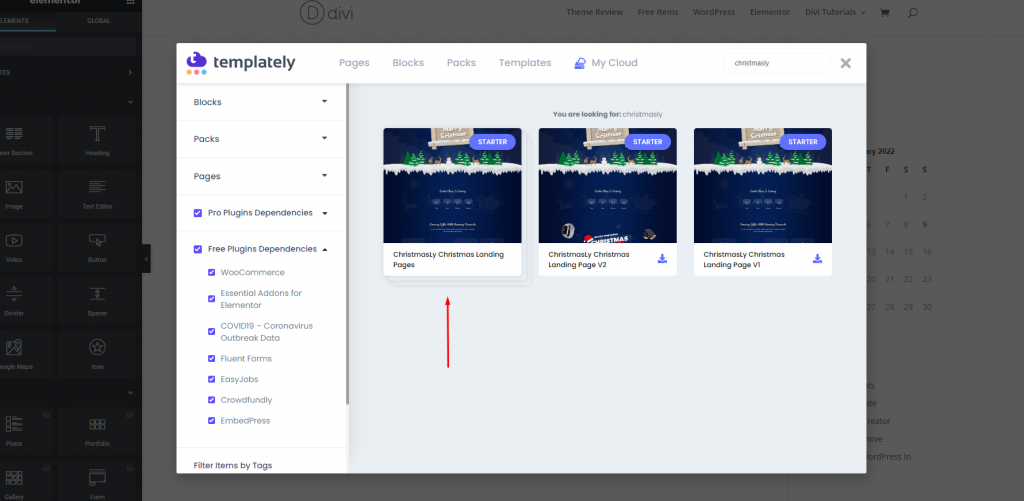 Step 3: Page Customization
You may now customize each ready block of your Christmasly by adding your own material for each creative part. This premade Gutenberg block content is SEO optimized by default, so if you wish, you can fit your text content to it and make minor changes to the graphics. That's all.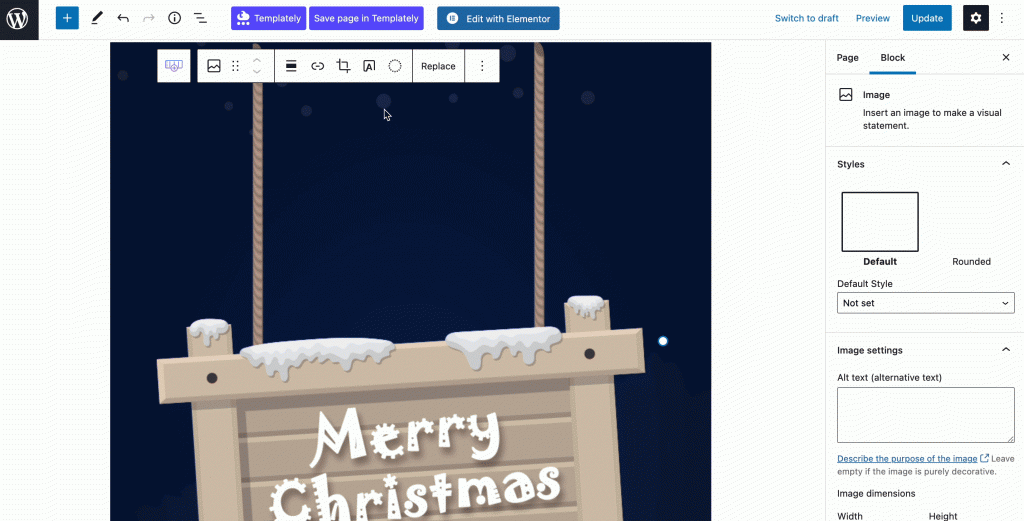 After you've finished adding material to each creative, stylish part, you can now tweak the design by altering colors, fonts, orientation, and so on. You can even drag and drop portions from one location to another, make a few changes, and it's ready to go live.
Step 4: Save Your Design On MyCloud
Templately exclusively offers this special feature of saving your ready designs in Templately's 'MyCloud' storage. Right-click anywhere on the page and choose 'Save Page to Templately.' This will save your Christmas landing page website design in Templately's cloud. This design may be reused later or saved as a backup.
You may utilize Templately WorkSpace to build a smooth collaboration with your team at any moment by sharing your ready block designs. You may also invite and get access to others who are not on your computer to collaborate on the cloud.
Final Words
It is simple to create an interactive Christmas landing page in Gutenberg and Elementor using the ChristmasLy - Gutenberg Christmas Landing Page ready block design. You may tweak the ready-made design to your liking and make it your own. If you like the post, please share it with your friends to let them get such amazing designs on their website.