Within the same domain, Elementor Page Builder allows you to copy and paste any element. But what if you could clone any part, including all of its data, to a different site? This fantastic function is brought to you by Happy Elementor Addons. You can now copy and paste any widget or portion between various websites.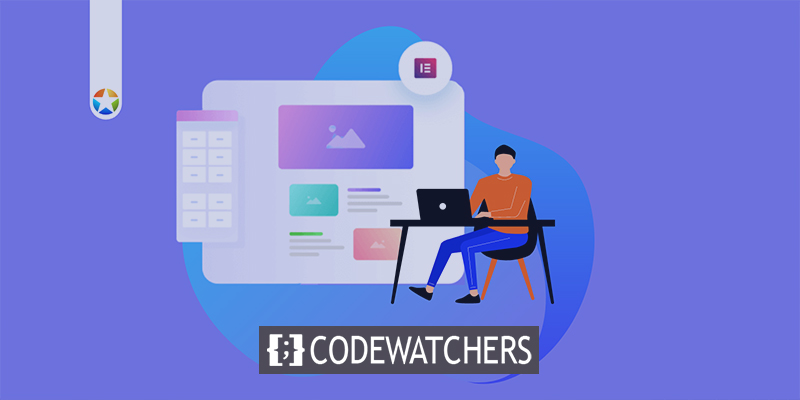 The Elementor framework makes site design a breeze. It enables you to create a professional WordPress site without having to write any code. There are a plethora of third-party Elementor add-ons available to enhance the core Elementor functionality.
One of them is Premium Addons for Elementor. It extends the capabilities of core Elementor to create stunning websites.
In this article, we'll show you how to use Premium Addon's cross-domain copy-paste feature.
Create Amazing Websites
With the best free page builder Elementor
Start Now
Enable Elementor Cross-Domain Copy N' Paste
By going to WP Dashboard -> Premium Addons for Elementor tab -> Global Features tab -> Cross-Domain Copy N' Paste option and enabling it, we can make sure the option is enabled in the plugin settings.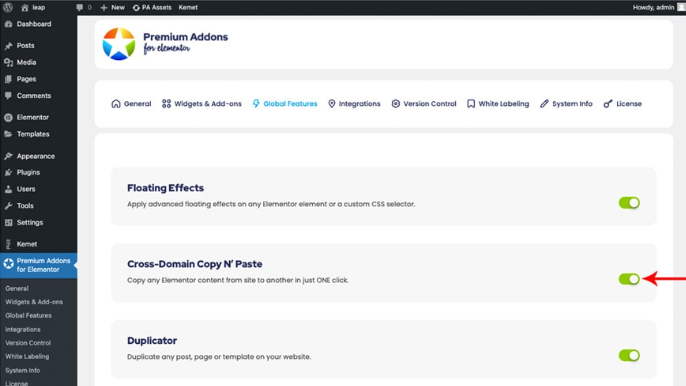 Perform Copy Paste
You can replicate any widget from one domain to another with this feature. Surprisingly, it will be replicated in its entirety, including all design elements and information. As a result, you won't have to repeat the process for each site. You can even tweak the design after it has been installed on your current site to meet your needs.
You can copy any part, including all of its properties, to another domain using the copied widget. It's also a universal feature that works with all elementor widgets without a hitch.
Follow the guideline to perform the copy n paste.
Go to the options for the section that you want to copy.
Choose "PA | Copy All Element".
Navigate to the destination website,
Add a new section to the page you want this section to paste. Adding a section will ease the opportunity to access the menu.
Right-click on the section you need to paste the content to.
Click "PA | Paste All Content" button.
And you are done with Copy N Paste! This is how you can copy an entire section and paste it to another website.
Wrapping Up
Pleasant features, effects, and widgets can be used to enhance your Elementor site. Your vision is the only limit with "Premium Addons." It enables you to create a high-quality WordPress site that was previously only available for experts.
"Premium Addons Pro" offers your fantasy flight. This plugin will allow users to copy and paste any elementor widgets or sections to another domain.