Elementor is one of the most popular free page builders on WordPress, and that is because it is equipped with a lot of amazing features that other page builders lack. One of those features includes copying a page. While there can be a number of ways to duplicate a page regardless of having Elementor, we'll admit that with Elementor, duplicating a page is easier than ever. Let's move ahead and understand how. Copying A Page Using Templates
Elementor offers a template function that allows you to save a page. These pages can be saved as a template, which can be used later. For example, your website has both the teachers and the students as its users. Now let's consider you want both of them to have a different subscription form, but you don't want to change the layout. With templates, you can save the first one and then use the same one to generate others.
To save a page as a template, go to the page you want to save and then find the Update button.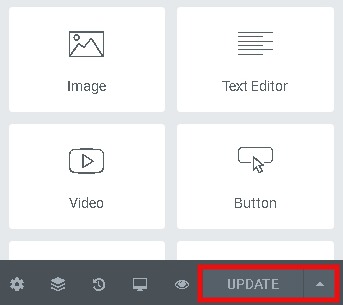 Along with the Update button, there will be a Save Option arrow which you need to click and then press Save as Template.
Create Amazing Websites
With the best free page builder Elementor
Start Now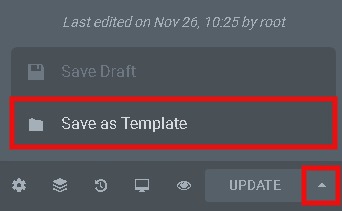 Then, the page will be saved as a Template to your template library with whatever name you save it with.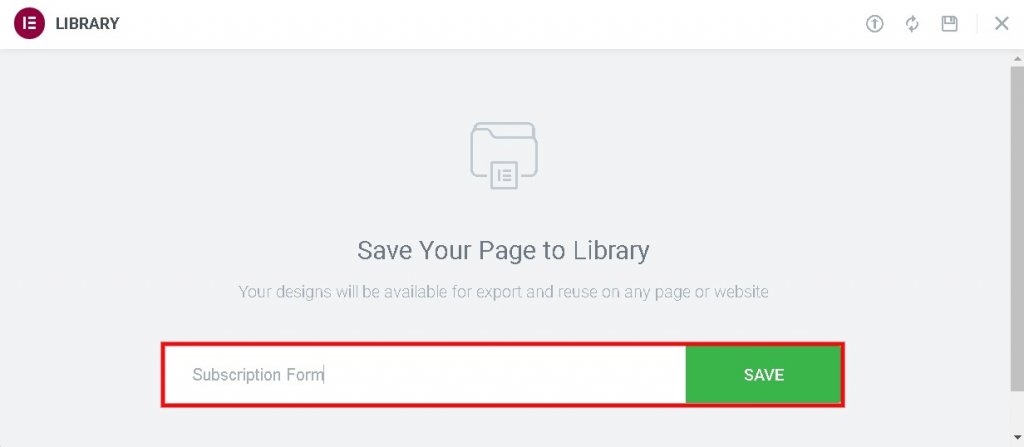 Next, you will find the recently saved Template in the library.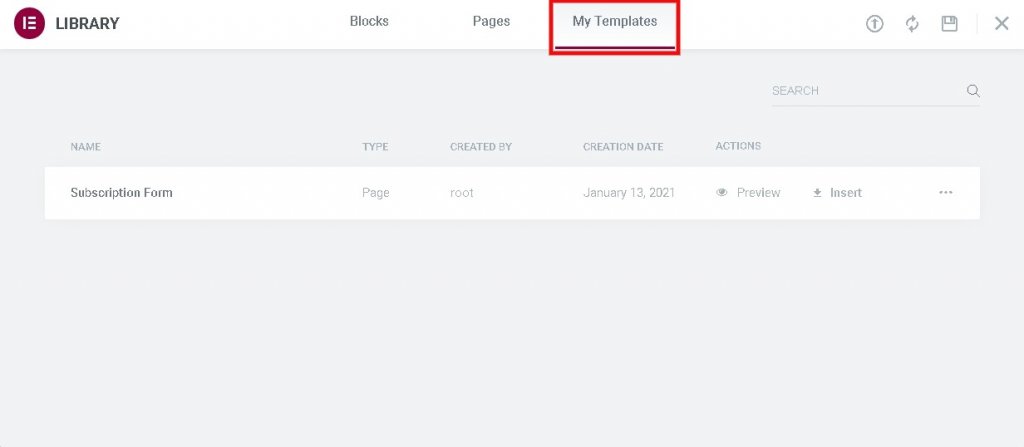 This is how you can save any page as a template and to use the same page just Export the template to a blank page.
Reusing And Revisiting A Template
Once, you have saved your templates you can always go back to reuse it by going to your WordPress dashboard and selecting Saved Templates from Templates.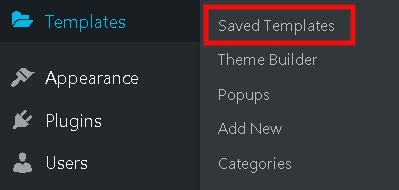 You will find a list of templates you have saved. From here you will be able to Export, Edit or Delete the templates you have saved.
Editing A Template
When you edit a Template from your Template Library, you should know that the changes will only apply to the exporting one while the previously saved template would remain the same. However, if you have multiple pages for the same purpose but you want to edit only a few of them, you can edit them Individually or you can Export an edited Template to all the pages you wish to change.
This is all you needed to know about duplicating a page in Elementor. We hope this tutorial helped you. Make sure to join us Facebook and Twitter to stay updated about our content.