Sometimes when we visit a website, we are surprised to see its webpage loading speed. We naturally know that a lot of speed loading depends on the hosting. Ever wondered which hosting they use? Or what hosting is your competitor using so that his website can carry a load of more visitors. Or maybe you own a site now that you have repurchased a few times, and you don't know about the hosting provider. If you don't know who is currently providing good hosting and how reliable they are, we have this post for you today.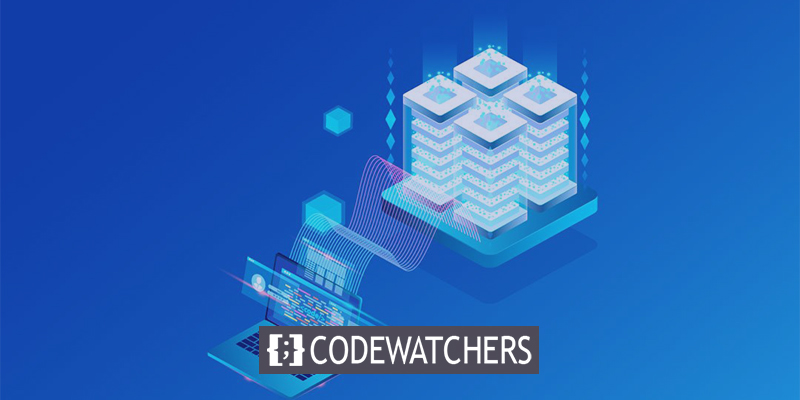 How a Website's Host can be found?
One of the easiest to use tools for checking what company is hosting a website is HostAdvice and their "Who Is Hosting This?" tool.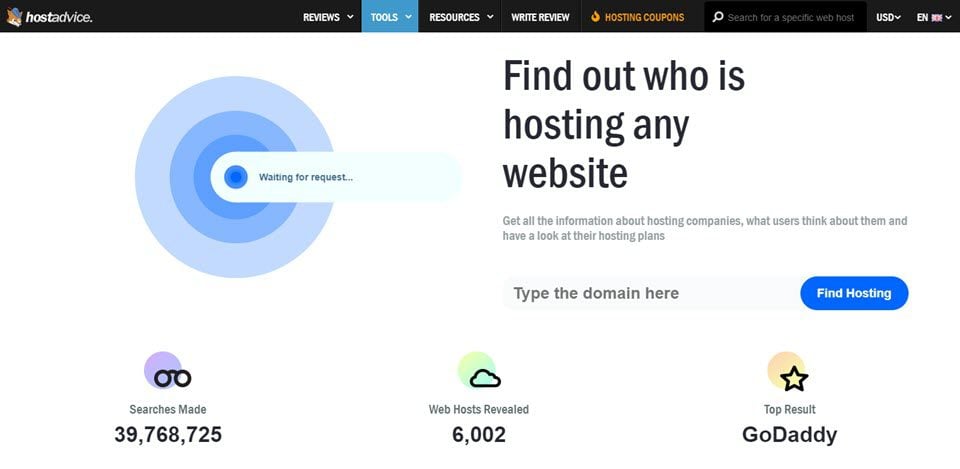 You have to enter the website domain in the blank field and wait for a few seconds. The results should appear shortly with the info you want. The main reason we suggest this tool over some others is that HostAdvice lists other information, too. Such as CMS and Nameservers. You can click through the various websites and tools and get more info. But in terms of simplicity, the "Who Is Hosting This?" tool from HostAdvice's website is definitely top level.
Create Amazing Websites
With the best free page builder Elementor
Start Now
Other Tools for Check Website's Hosting
HostingAdvice is not the only medium to find a web hosting like this, by far. If you want to check more out or don't get the info you need, maybe one of these will help.
If you don't get expected results from these sites, there might be something wrong. For example, you might see a results page like this: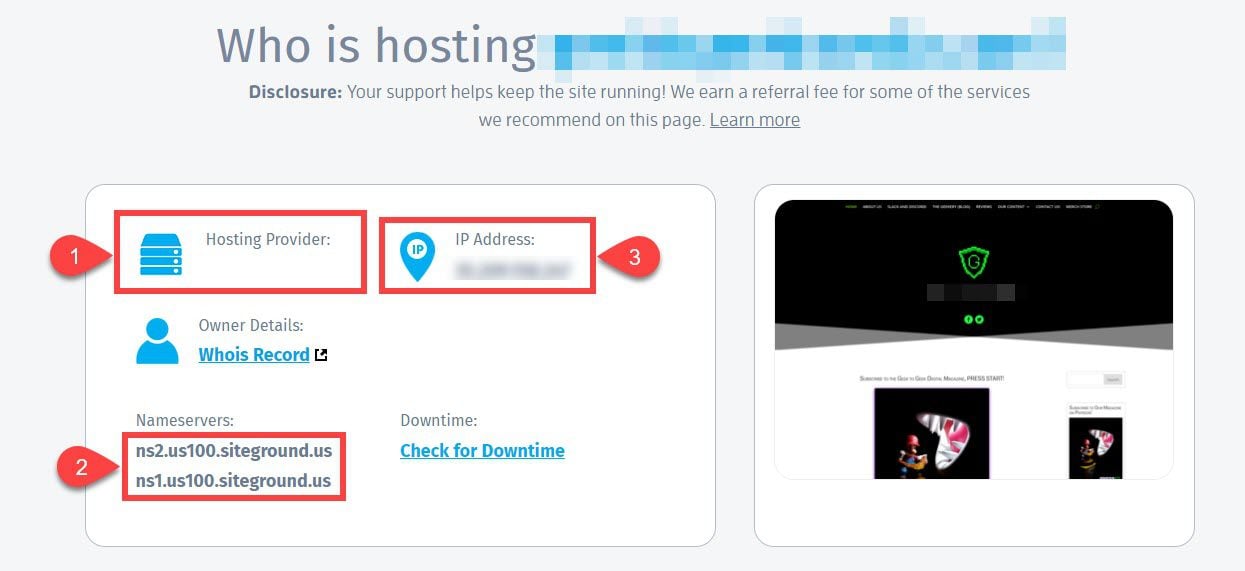 Here, it's bizarre to see that the Hosting Provider slot is empty. The Nameservers show us that SiteGround as the hosting company. At least that's where the domain name's DNS is leading. Sometimes, however, the entire bit of information is not just missing, but also absolutely masked.
However, the IP address is given, which is also a particular indication of who is hosting this website. You just now have to dive a little deeper into the internet registries to discover o who is hosting this website.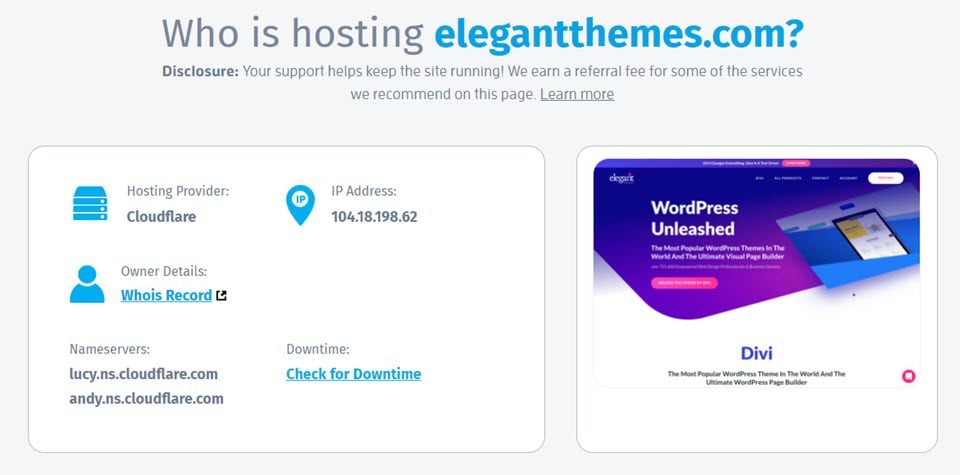 In this case, the hosting provider is listed as Cloudflare because the content and movement are running through that CDN. Additionally, the Nameservers are also Cloudflare, and if you check the IP address, it's a Cloudflare IP. Even if you want to check the domain's WHOIS database, it will show Cloudflare's information. In this case, it's better to contact their support to ask if they mind sharing the info because investigating even further is worthless.
Now, you have an IP address that isn't masked by a CDN, and you can use a tool like the one at WhatIsMyIPAddress.com to display the same hosting data as the other tools. Just be conscious that it might fall back as the IP address of the host's server groups. Like this one, which is hosted on SiteGround, but lists Google Cloud.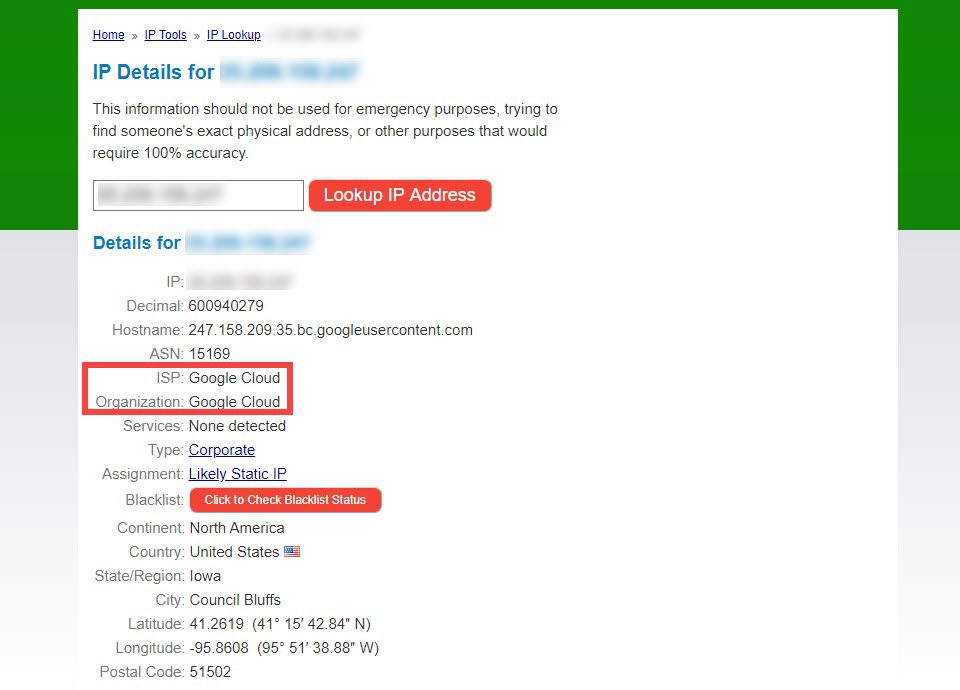 But, you will get the hosting provider name in maximum time.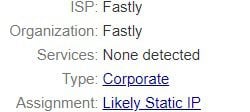 If none of those work, short of asking the site administrators themselves, you have one last resort to seek out—the site's WHOIS records.
Searching WHOIS Records
For every single website out there, WHOIS records are available. Well, more precisely, for every single domain name out there.
A WHOIS record contains all of the contact information associated with the person, group, or company that registers a particular domain name. Typically, each WHOIS record will contain information such as the name and contact information of the Registrant (who owns the domain), the name and contact information of the registrar Registrar (the organization or commercial entity that registered the domain name), the registration dates, the name servers, the most recent update, and the expiration date. WHOIS records may also provide the administrative and technical contact information (which is often, but not always, the registrant).
Technically, WHOIS data is public information. But as we know that the internet is not always kind. Many domain register authorities offer domain privacy protection that enlists their own info rather than the owners. They act as an emissary for anyone who needs to contact the domain owner.
Even though this system is comprehensive, you can, most of the time, find out hosting information for any website via WHOIS records. It's hard to advise one WHOIS lookup more than another, but we generally go with either WHOIS.net, ICANN.org's WHOIS Lookup Tool, or GoDaddy's WHOIS Tool.
Like the other tools, we have used various websites; all you have to do is enter the URL to check where the website is hosted. Each of the tools we listed will provide different information levels, but each of them will provide some data indicating where the domain is hosted.
By using WHOIS.net, we see the Nameservers point to SiteGround, even though the info shows the registrar (NameCheap) for contact info, etc.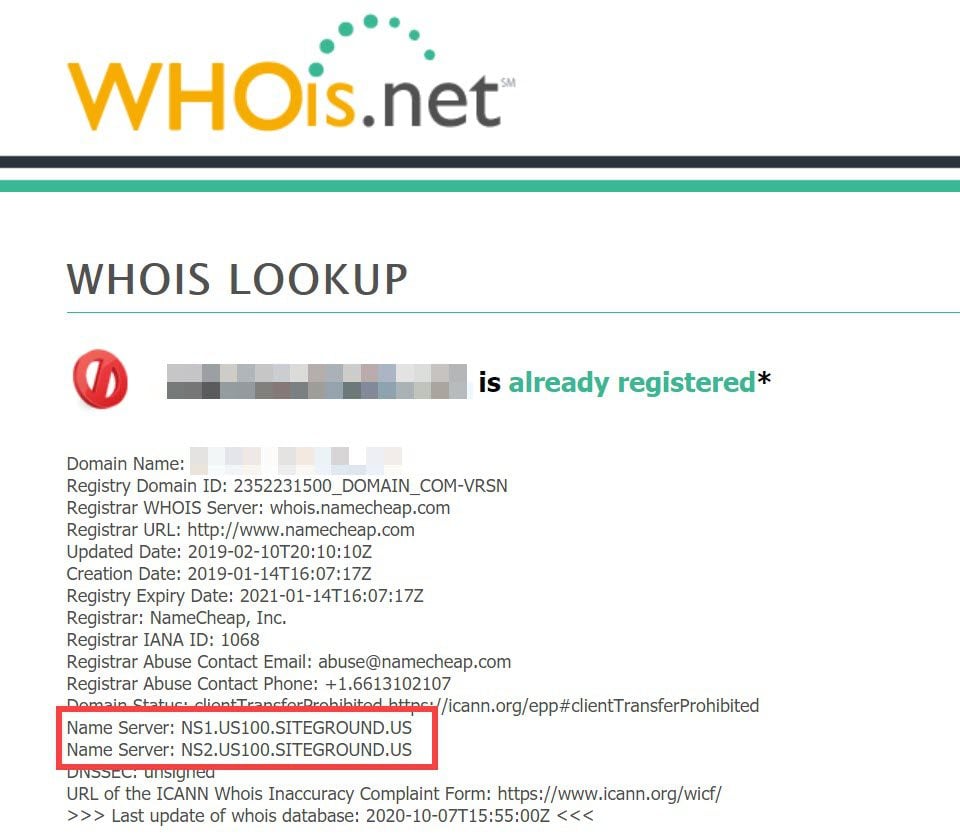 The same information is pulled by the GoDaddy tool: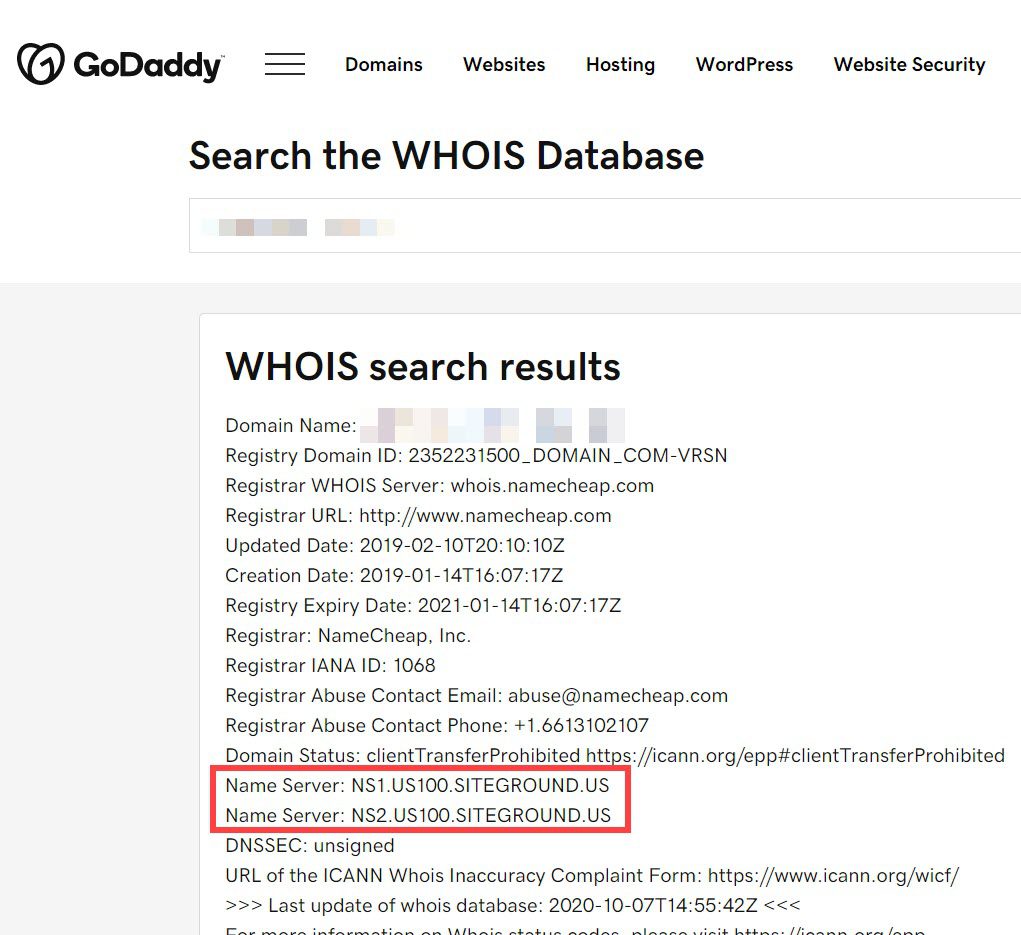 The official ICANN tool presents the shortest and easy-to-read information. It is divided into classifications instead of the raw data like the others.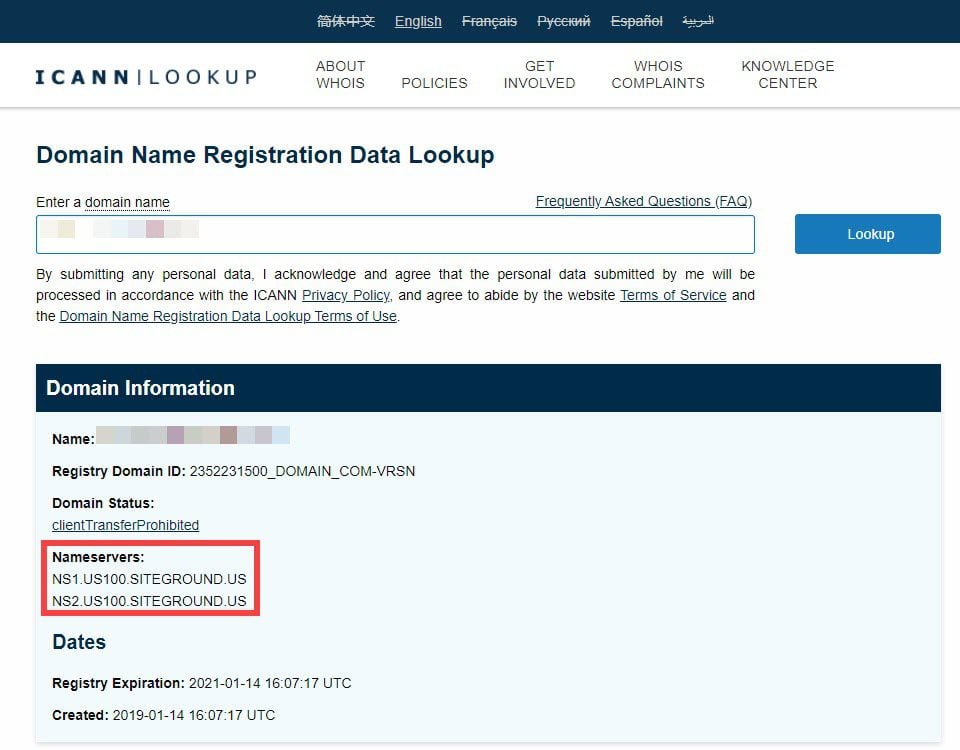 We must warn you that it doesn't always work with newer TLDs such as .fm or .tv,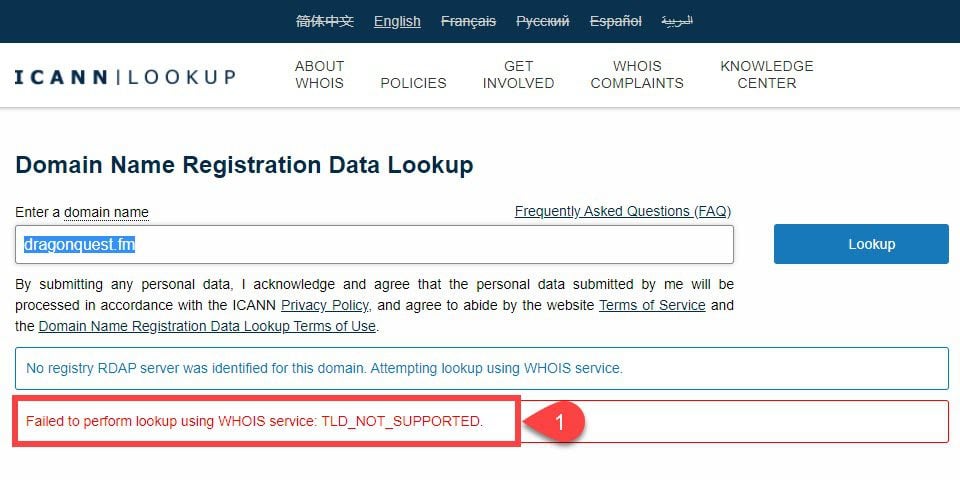 In that case, one of the others would be your better bet.
Just Finishing Up
Regardless of your reasons behind discovering where a specific site is hosted, you have various alternatives from reviewing Nameservers, drilling into the WHOIS data for a domain, just entering a website address into a mechanism and check the behind the doors information of a company. If none of the options above can give you proper output, and you really need to know the website's host, you can always submit an email to their maintenance team or through their contact form. After all, the data isn't private, so that many web officials will have no dilemma offering it up.