Nowadays, GIFs (Graphics Interchange Format) are dominating the Web. Since 1987, there have been instances of this ubiquitous phenomenon, but they have never been as common as they are now.
No matter which social networking site you visit, you'll end up running into the GIF of the intelligent thinker. People include GIFs in their texts, holiday ecards, or websites and use them on social media platforms whenever they want to share a joke, show emotion, or communicate their thoughts more effectively online. This article is for you if you want to occasionally add a GIF to your WordPress website to add flavor. So stay tuned as we discuss adding animated GIFs to WordPress utilizing the Classic Editor, Gutenberg, and Elementor. The Benefits of Using GIFs
You can significantly benefit from using animated GIFs for your business. These are some reasons why brands have started to include them in their online campaigns over the last several years.
GIFs Enable Better Connection with Users
According to research, the human brain processes images 60,000 times faster than text and receives 90% of the information through visual signals. So, it seems like animated GIFs have a stronger emotional effect on people and are easier to relate to than any other visual content, even though images are definitely powerful. This makes it possible for brands to engage with their customers and build stronger bonds.
GIFs Are Great for Promoting Products
Feel free to include GIFs in your marketing campaign to promote your services. Yes, you can use videos, but remember that GIFs load far more quickly and consume much less bandwidth.
Create Amazing Websites
With the best free page builder Elementor
Start Now
They are a creative and entertaining approach to promoting your business, showing off your offer, and emphasizing the advantages of using your goods. Additionally, GIFs can portray the exact message you're trying to convey. Thanks to websites like Giphy.com that offer a collection of GIFs, you won't have to worry about finding the perfect one for every situation.
GIFs Represents Your Brand Personality
Your customers need to know that there is a real person behind your brand, and GIFs help give your company a more human touch. They let you communicate with your users in the same manner that individuals interact with their friends, and they help you create a brand personality that people will want to engage with. As a result, the more relatable you are, the larger your audience will become.
GIFs Work Great in "How-To" Contents
GIFs are an excellent option to show your users how something works and how to utilize a product. An animated GIF will go a long way and aid in understanding instructions instead of reading through the handbook and numerous pages of text.
How to Add GIFs in WordPress
Gutenberg Editor
Go to the page or post where you want to upload the GIF file in order to add GIFs to WordPress.
If you're using Gutenberg as your primary page builder, you should include the image block first.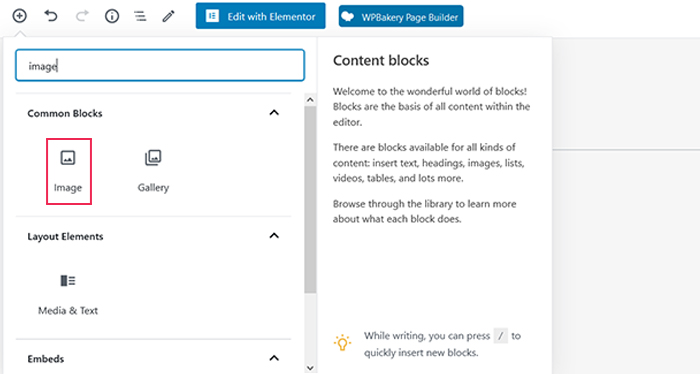 Afterward, upload the required document, pick it from your media library, or enter the GIF's URL (we found ours at giphy.com).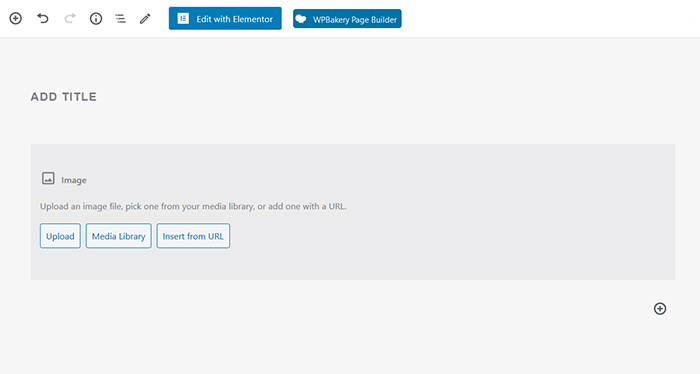 After clicking the publish button, the GIF will now be added to the page and visible on your website. Classic Editor
You'll need to put in a little extra effort if you're still using the Classic Editor.
Click Add Media on the page where you wish to add the GIF file. Upload the file or choose it from your library next. Then locate the Attachment Display Setting (it's toward the bottom of the page) on the right side of the screen, and choose Size. Selecting Full Size is essential if you want the file to be shown as an animated GIF rather than a still image.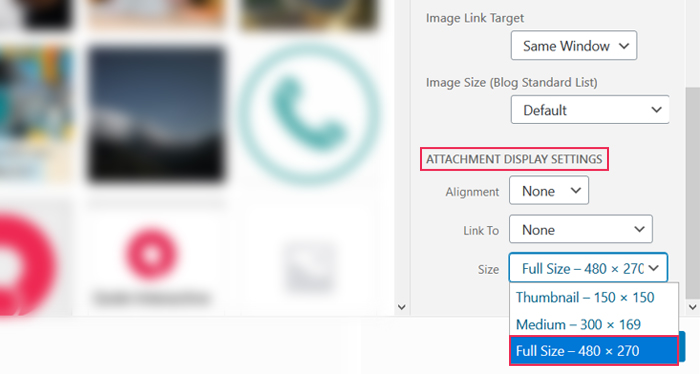 Pressing the "Insert into Page" button and publishing your GIF-containing page are the only remaining steps.
Using the iframe code, you can also embed your GIF. Some websites, such as giphy.com, allow you to copy the GIF's iframe code, which you may then paste on your page's text editor. In that situation, there's no need to worry about changing the file's size because it will already be animated.
Elementor Builder
If you prefer using Elementor as your page builder, add the Image widget to your page first, then select the GIF file to upload.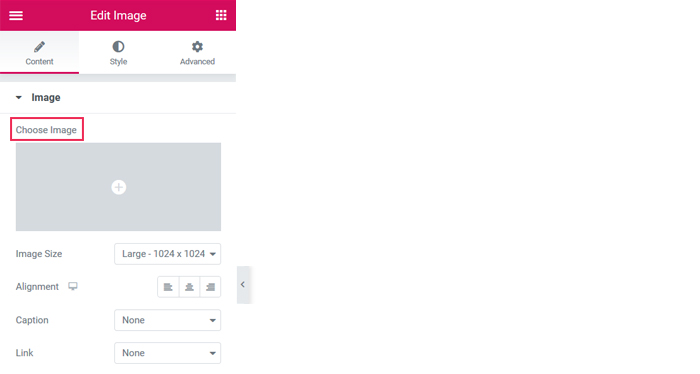 You don't have to set anything up on your own, just like with Gutenberg. Just locate the file, upload it, and observe how it appears on your website.
Conclusion
Unquestionably, GIFs play a significant role in modern Internet culture. Most people view GIFs as powerful components that turn uninteresting and routine posts into engaging and enjoyable pieces of content. However, some may think they're stupid or unnecessary.
Just be careful not to overdo it if you decide to include them on your website. Even though GIFs load quicker than videos, if too many of them are on a page, they may compromise the functionality of your website. Moderation is essential in everything, as well. Use them when appropriate, but avoid speaking exclusively through them. Maintain a professional tone while adding a dash of fun GIFs.