Are you looking to incorporate business hours into your Elementor website? In this article, we'll show you how to add business hours to your website in the quickest and easiest method possible.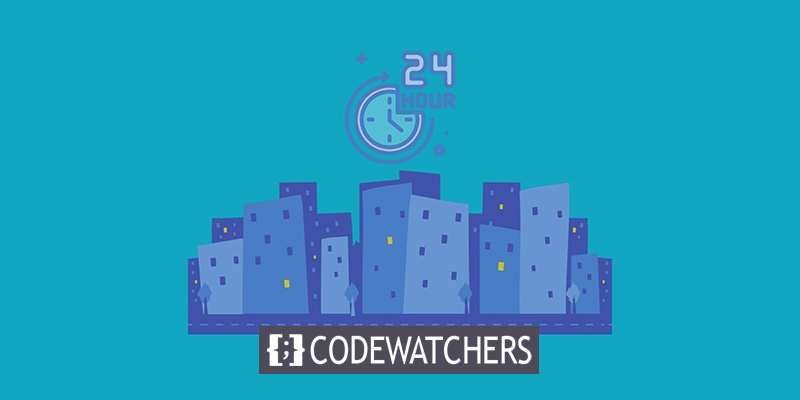 Any company's business hours are critical. To make it clear to your customers exactly when your business is open, be as specific as possible about your company's hours of operation. As a business owner, you must make it obvious to your customers how frequently you will be available to them.
The majority of visitors come to your website in search of information, so make sure your business hours are prominently displayed. Your website can display your business hours in a variety of ways. Adding your company schedule with extensive features and functionality is made simple by using Elementor.
Design Procedure
The process of displaying your business's WordPress opening hours is a cinch. Using the right tool and going through the proper processes will only take a few seconds. Here, I'll show you how to display your business's opening hours on your WordPress site in an easy-to-follow tutorial. You will, however, need an ElementsKit plugin installed on your WordPress site in order to add opening hours.
Create Amazing Websites
With the best free page builder Elementor
Start Now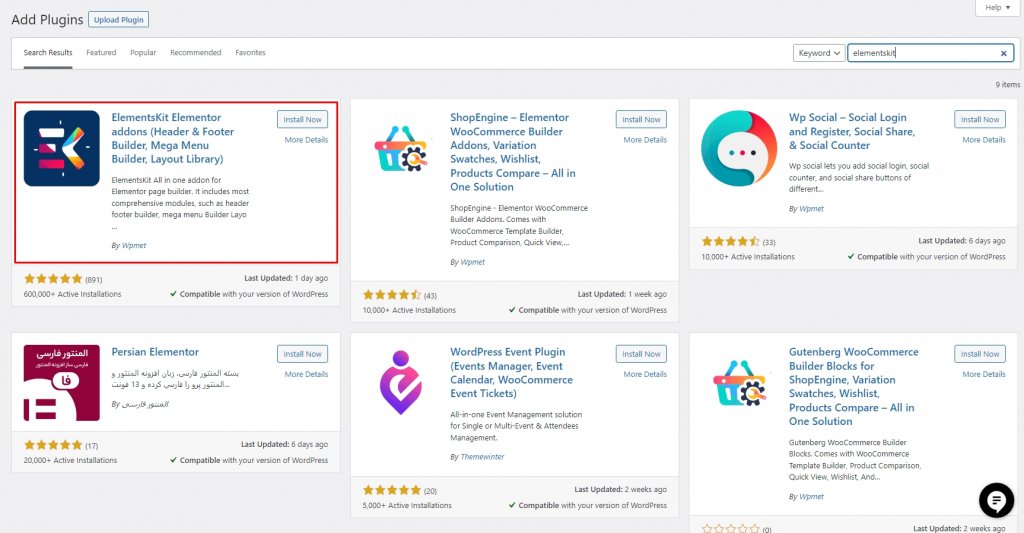 Install and activate the plugin.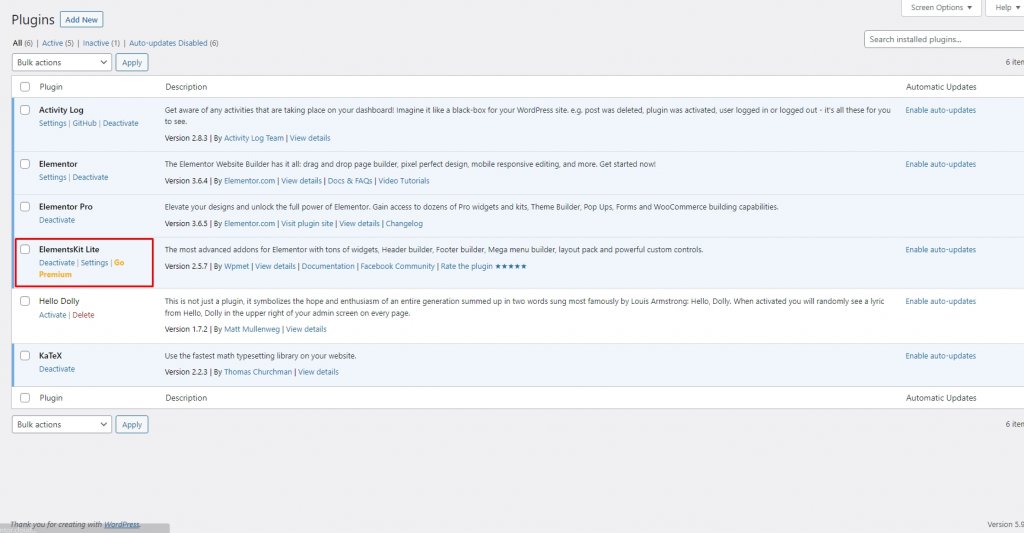 You've now got all of the plugins installed, so follow these steps to add business hours to the WordPress website.
Adding The Widget
It's time to add your business's hours to your website now that ElementsKit is activated. To do so, go to Pages>>Add New and then click the "Edit with Elementor" button.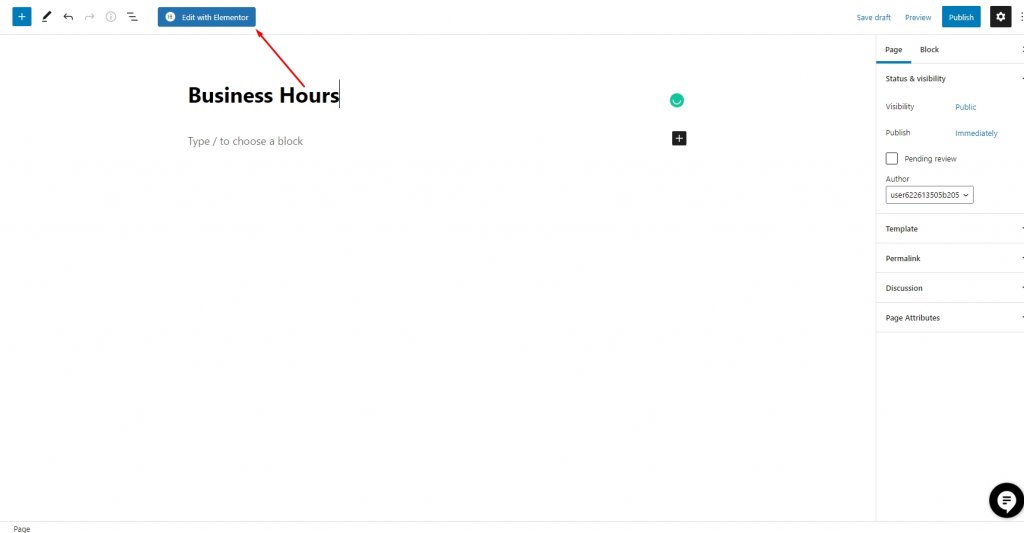 On your business website, you have the option of displaying opening hours. If you want to use it on new or existing pages or articles, you can do so. This is an example of how it can be done on a new page. However, it is entirely up to you where to display it.
The "Edit with Elementor" option will take you to the Elementor dashboard, where you can enter your business's opening and closing times. The business hours widget can be found in the search box on the Elementor dashboard. After a quick search, you'll come across a widget with company hours and an Ekit badge.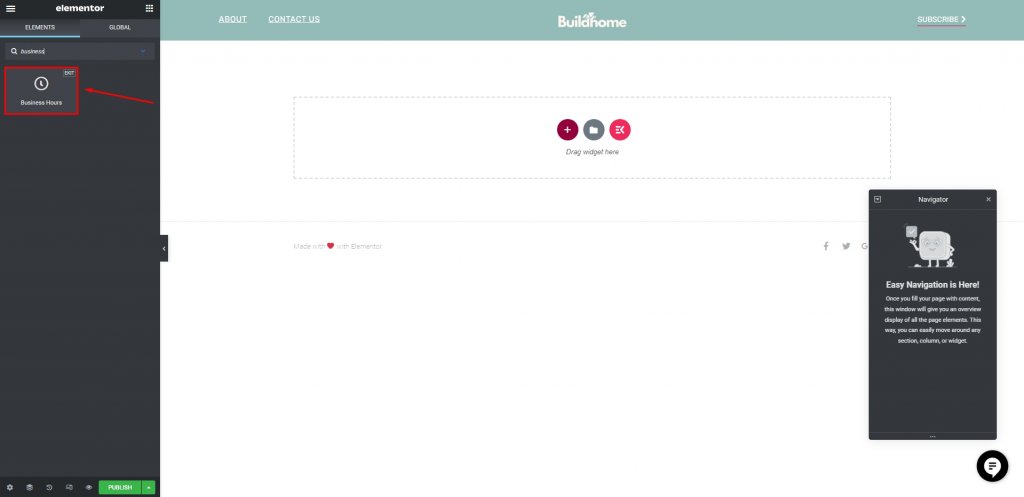 It's as simple as dragging and dropping the WordPress business hours widget onto the plus symbol as seen in the image.
Edit The Widget
Now comes the fun part: editing. Click on Sunday in the content tab, as seen in the image below.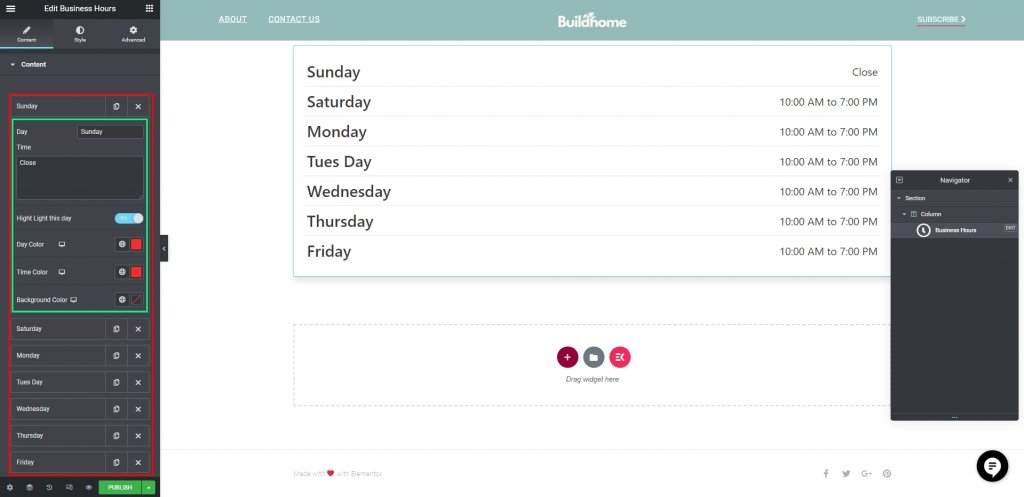 In the new tab that appears after you click on it, you can now make the following change:
Day: Each day's name can be entered here. Sunday is tacked on by default in this case. This also applies if you want to add hours of operation in an additional language.
Time: It's important to include your business's hours of operation in this field
Highlighted Day: It's a good day to remember: This day will be highlighted if the button is activated.
Day Color: Add a day color of your choice.
Time Color: Choose a color to represent the time.
Background Color: Enter a background color of your choice here.
Style The Widget
Now that you've added hours to your WordPress site, it's time to tweak the design. The item, day, and time options can be found in the style tap. Changes to the following fields will affect the item's style: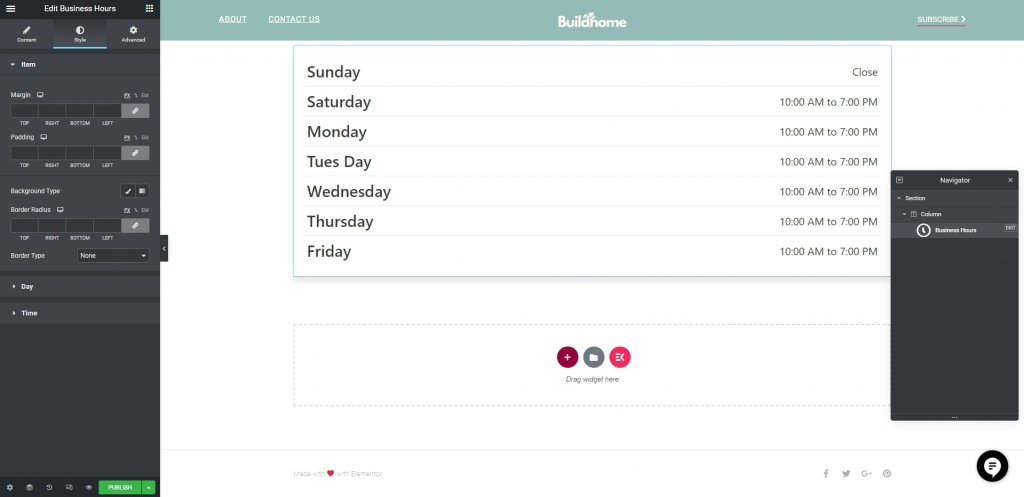 Margin: Select a margin for your working hours.
As with margin, padding can be customized.
Background Type: There are two options for the opening hours background here: a traditional one or a gradient one.
Border radius: Enter the radius of the box that will display your business hours here.
Border type: You also have the option of customizing the border around your hours-of-operations box, with options including solid, double, dotted, dashed, and groove.
The changes you're going to make will not be visible in the editor. You'll see them on a live page. After making changes, hit publish.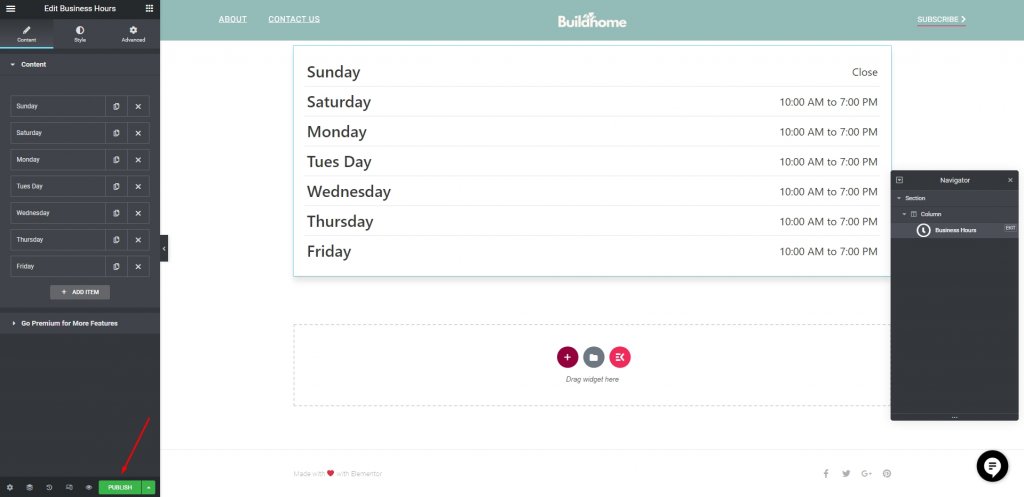 Final Look
Here is how it looks on a live page.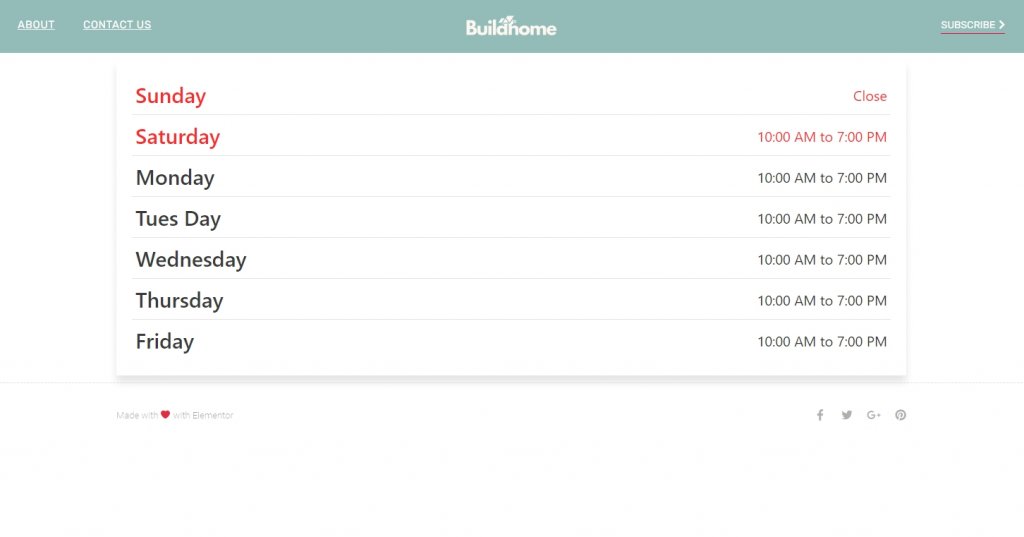 Wrapping Up
When maintaining a business site, regardless of the type, it is critical to provide all of the relevant information about your company. Customers are more likely to trust a company's website if it has this additional information. Customers will always compare your website to dozens or even hundreds of others, which is a source of concern.
In this situation, if people don't trust your website, they'll go elsewhere to buy products or services. Customer confidence is built when a business's hours of operation are clearly visible on its website; thus, it is important to provide these hours on your site.
With these four simple steps, you can add opening hours to your Elementor WordPress website in no more than a few minutes.