After incorporating everything in your WordPress website, from a great theme to a smooth functionality, Forms and Surveys are the way to go to turn your visitors into long-term loyal users. In such a way, your WordPress forms mustn't let you down. Forms are an excellent approach to get additional information about your consumers. Forms may be used to create additional leads, or surveys can be offered to assist you in discovering more about your clients. With the information you gather, you may enhance your products or services and, as a result, increase conversion rates.
Because there are so many WordPress form plugins available, finding the correct one for your needs is practically challenging. Let's talk about Quill Forms, a beautiful and powerful form plugin that makes a designing welcoming and interactive forms a snap.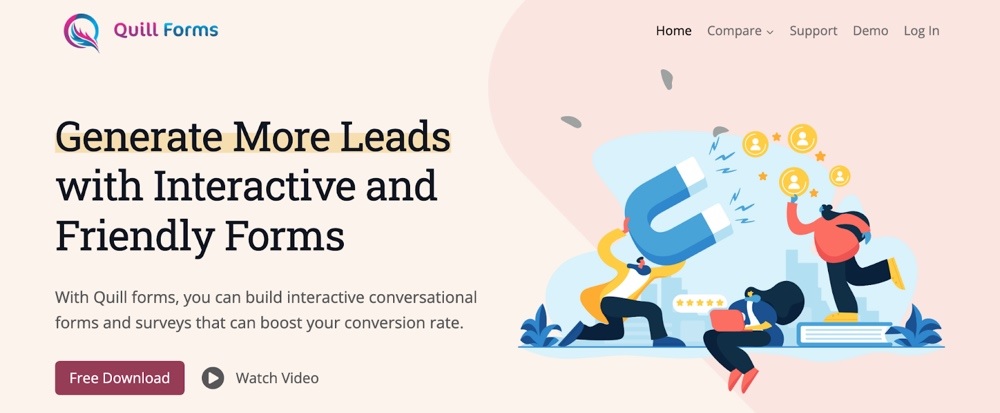 Quill Forms is an excellent WordPress form plugin for creating dynamic and conversational forms that increase conversion rates. Other than the tedious and overwhelming forms, you may already know, they may drive clients away.
In other words, the plugin enables you to construct forms that appear to be a casual chat rather than a 20-question tedious form that no one wants to fill out. Quill Forms is a WordPress plugin that lets you construct contact forms and surveys that can be used to generate leads and connect your audience to your business.
Quill Forms can not disappoint if you're looking for a form-building plugin that will catch your eye. It comes with a powerful set of capabilities that allow anyone with no coding skills to construct stunning forms. The plugin will alter the way you build forms.
Key Features
Email Alert
Variety of form blocks
Sharing URL
Highly customizable form options
Piping feature
Conditional Logic
Calculator
Conversion focused design
Features And Options
Highly customizable form options — To fit your brand, you may start with a theme, develop a new theme, or adapt a current theme. Colors, fonts, and backgrounds may all be changed for free. Plus, it's all simple — just point and click, and you're done.
Variety of form blocks — Using Quill Forms to create conversational blocks is quite simple. Simply drag and drop blocks where you need them on the form to build a new one. Welcome Screen, Thank You Screen, Short Text, Long Text, Email, Name, Number, Dropdown, Date, Website, Statement, and File are all available blocks. Only the pro edition includes the Opinion block, which is ideal for surveys.
Conversion focused design — Quill Forms has an appealing and conversion-focused design that makes it easy to fill out interactive forms. Rather than bombarding your visitors with a huge number of inquiries, you may guide them from one to another, increasing your conversions.
Email alerts — You may send notifications to any email address with the Quill Forms WordPress form plugin. When a user submits a form, you'll get an email notice to any email address you choose.
Piping feature — Using "@" in the question label editor or description editor, you can utilise an answer from a previous field in another field.
Conditional Logic — Quill Forms allows you to send users along multiple pathways based on their responses. It's a fantastic approach to segment your audience and increase conversions.
Calculator — With the answers piping function, you may construct quizzes, cost estimating forms, and employ calculator variables.
Sharing URL — Quill Forms provides you with a URL to distribute your forms everywhere you choose. You also have an iFrame embed code, which enables sharing your form as simple as possible.
Pricing Options
When compared to others, Quill Forms provides reasonable price levels. At the moment, they have three yearly plans.
Create Amazing Websites
With the best free page builder Elementor
Start Now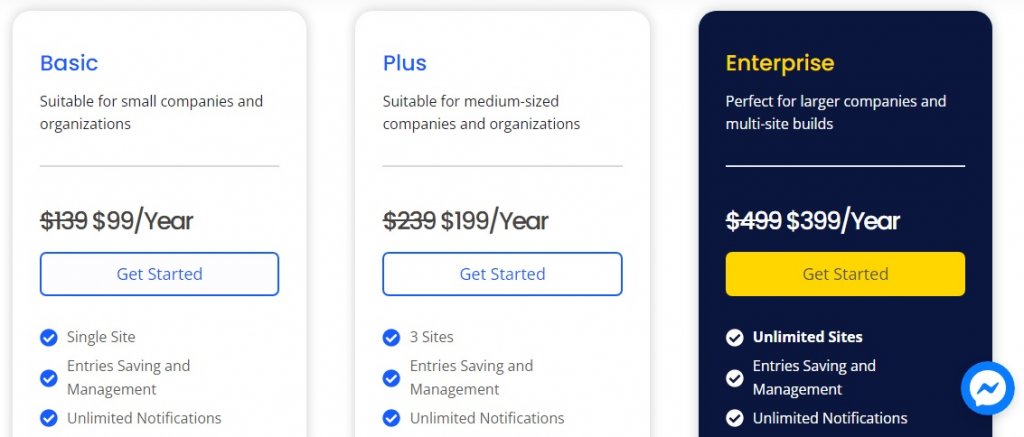 Quill Forms has also a free-to-use version listed on WordPress.org that you can use to test out some of the options. While for the premium version, you can pick the one that suits your business the best.
Now that you know the most part to start with. We can move on to understand how to set up Quill Forms on your WordPress.
How To Set up Quill Forms With WordPress
You must first install the free version before proceeding to the premium version. We can install the plugin inside your WordPress admin dashboard because it's available on the official WordPress plugin library. 
Once you have installed and activated the plugin, to begin building a new form, go to your WordPress admin menu and choose Quill Forms, as shown below. Then, as seen below, click the Add New.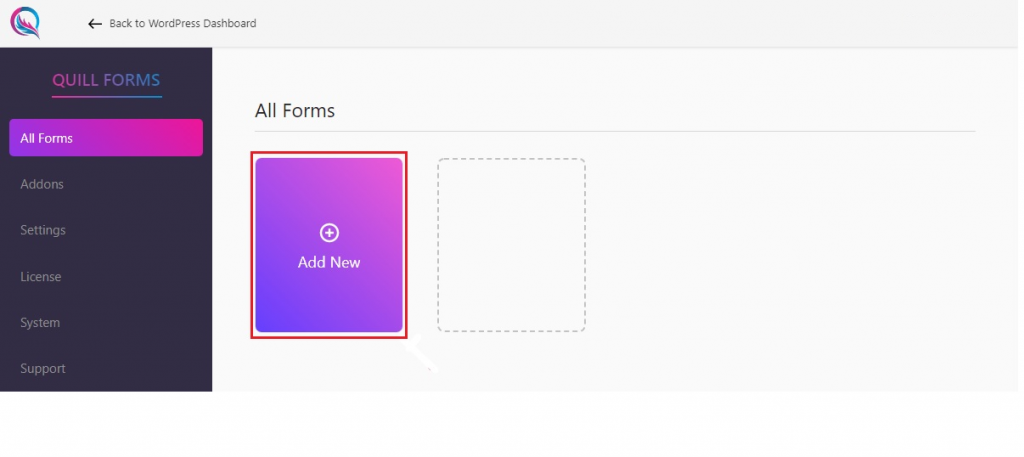 Enter your form title in the box that pops, then click the Create button.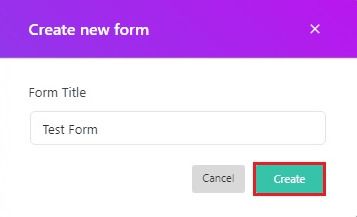 Here, you can create your desired form using the given options.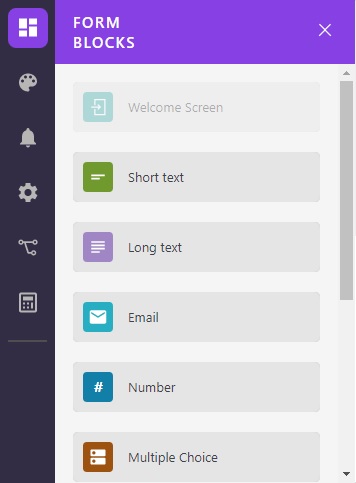 After you've finished creating your form, click the Publish button in the upper right corner.
Creating forms with Quill Forms is simple and easy. There aren't many complicated options for you to run into problems. However, Quill Forms will enable you to get rid of those boring and plain forms that push the users away.
That's all from us for this post. Make sure to join us on our Facebook and Twitter to keep getting beneficial insights about different aspects of WordPress.