The elegant theme The Black Friday sale is in just 5 days! The elegant theme for this year is arranging a full three days of sales beginning November 22nd at 7 a.m. PT. Don't forget to put a reminder on your calendar about all the great deals, freebies, and special offers that will soon be available.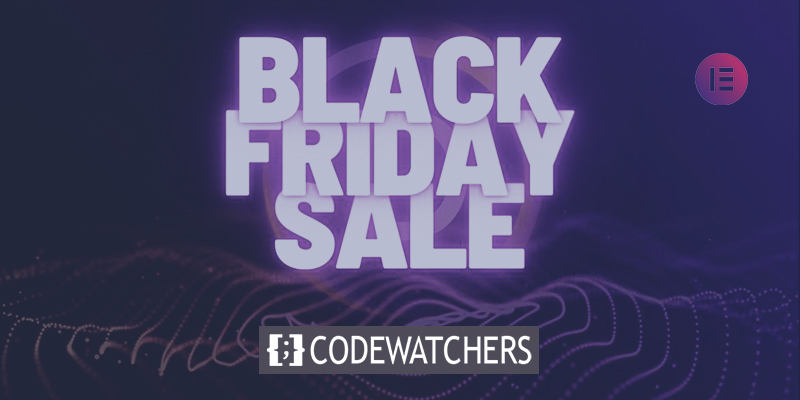 This week, the platform will highlight the amazing "hidden offers" that will only be available to Lifetime Divi Members and people who take part in this year's Black Friday Sale.
What's There In The 2022 Divi Black Friday Sale?
This year's sale is so extensive that the elegant theme is struggling to convey all of the relevant information in a single blog post or video. That's why, every Wednesday for the past three weeks, they've released a new post and video highlighting a different portion of the sale that we're really looking forward to. Let's quickly review the information we've presented thus far.
HUGE Discounts On All Divi Products and Services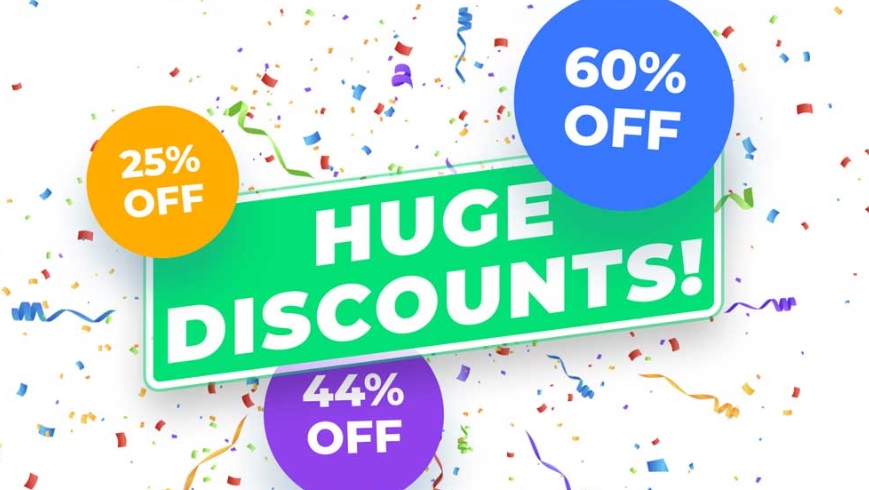 The sale begins three days early, on Tuesday, November 22 at 7 a.m. PT. Divi and membership upgrades are discounted by 25% this year, while Divi Teams and Divi Cloud are discounted by 44%, and Divi Marketplace products and bundles are discounted by up to 60%.
Create Amazing Websites
With the best free page builder Elementor
Start Now
$1.1M Worth of FREE Prizes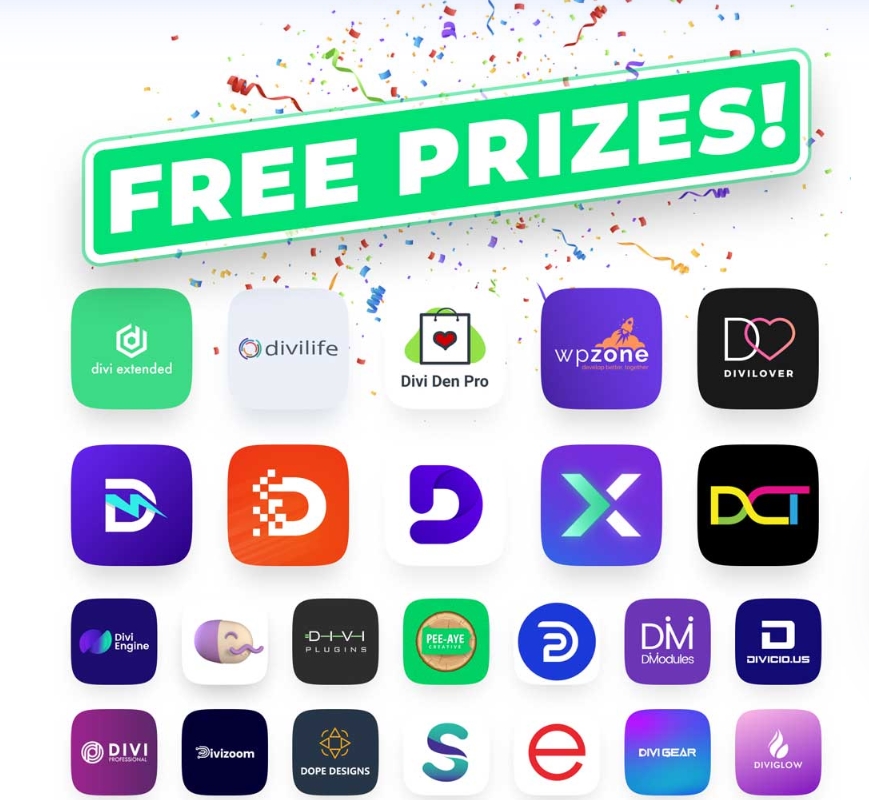 In celebration of this year's Black Friday and Cyber Monday Sale, the Divi Marketplace has amassed over 18,000 gifts worth over $1.1M thanks to the generosity of its Creators. An absolutely free bonus is included with every purchase that fulfills the criteria. Make as many purchases as you like, and you can win more than one prize! Some consumers may even get as much as $567 in FREE rewards from the Divi Marketplace if they hit the jackpot. For getting free prizes, here are the option -
One Free Gift For Every New Divi Membership
One Free Gift For Every Divi Account Upgrade
One Free Gift For Every Divi Cloud Purchase
One Free Gift With First Divi Teams Purchase
One Free Gift For Every Marketplace Bundle Purchase
Exclusive Divi Layout & Template Packs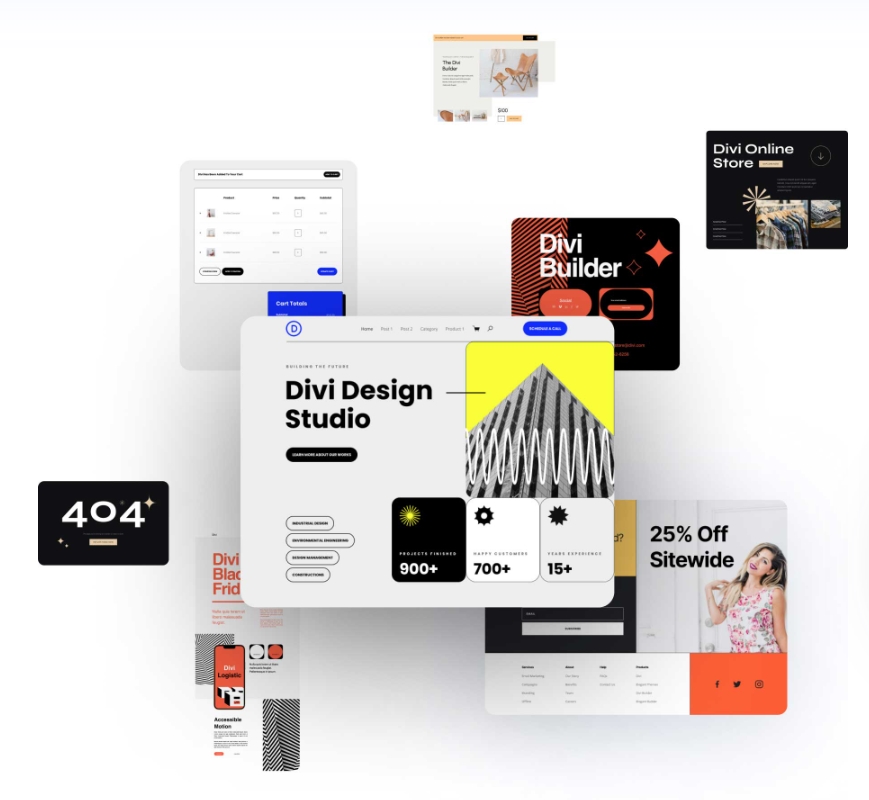 Elegant Themes gave the first peak at the more than 50 Divi Layouts and Templates that will be made available for quick download and use by all Lifetime Divi Members and shoppers during the Black Friday Sale. Everything you need to make a fully functional website in a matter of minutes is available in this set of free design resources. WooCommerce product layouts, headers, footers, and landing pages are all part of the package.
Unlock Additional Deals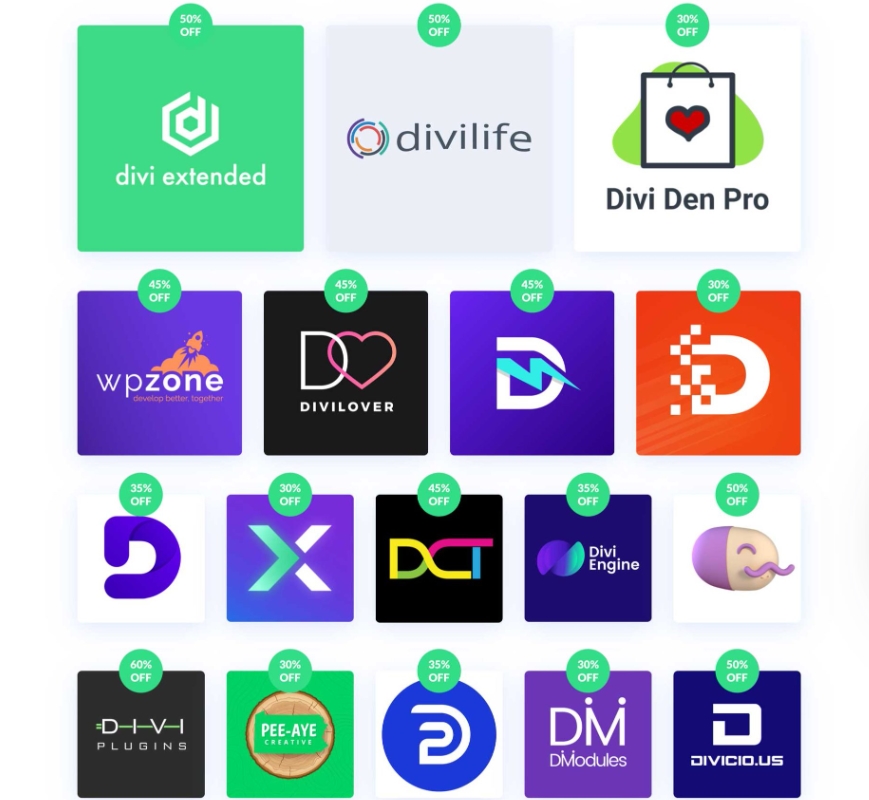 A new "Black Friday Perks" tab will appear in the Elegant Themes members area for ALL participants (including current Lifetime Divi Members) with the start of the Black Friday Sale. This section has two major points: where you can get your hands on the special Divi Layout and Template Packs they previewed last week, and where you can see the full slate of additional bargains available in the Divi Marketplace!
Many of our marketplace's best vendors are shown in the top image. Providing incredible discounts throughout the board. So many discounts are included here that it will take you until the sale begins to decide what you want to buy at 25% off, 35% off, or 60% off!
Exciting Deals
On Black Friday, the whole product catalog from certain Divi Marketplace partners will be discounted for ALL customers. Here are a few specific ways to save a lot of money this year during the Black Friday sale.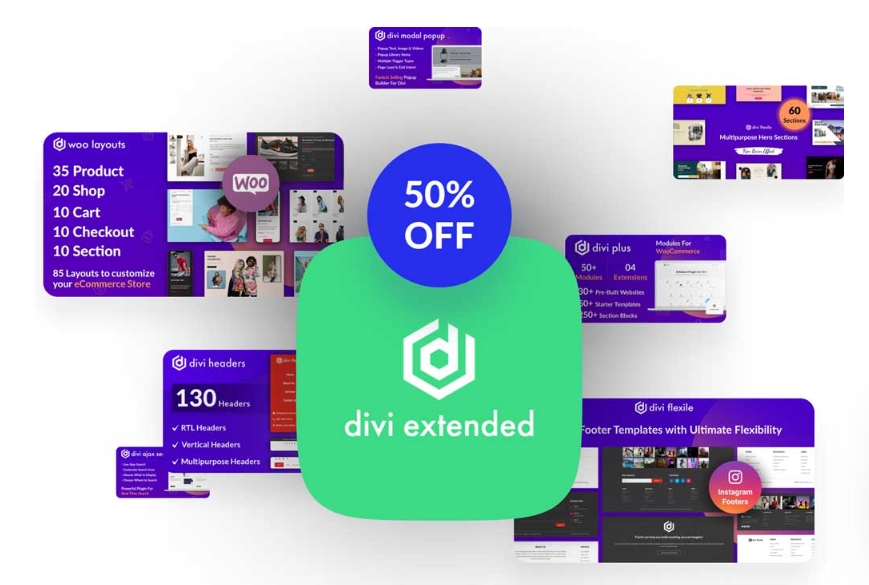 All Divi extended items are currently 50% off in the Divi marketplace. Look no further than Divi Blog Extras from Divi Extended if you want to make stunning Divi blogs. This plugin enhances the Divi blog module by incorporating 8 new blog layouts and allowing for the creation of custom taxonomies and custom post kinds. This popular add-on typically retails for $49. During the deal, though, you can grab it for just $24.50. They're offering a 50% discount on this and more than 40 other Divi Extended products for Black Friday.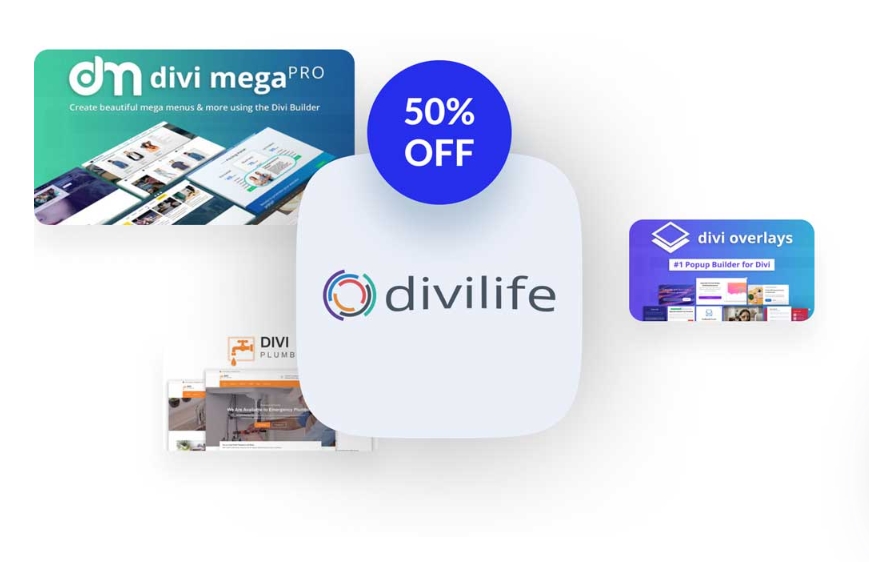 Divi Overlays, one of Divi Life's outstanding products, is the best popup creator for Divi. Create beautiful popups, overlays, modals, and more with the aid of Divi Overlays and the Visual Builder. Normally, the price would be $80. Black Friday deals mean you can grab it for just $39.50. Plus, you'll get a whopping fifty percent off on anything else they sell in the market!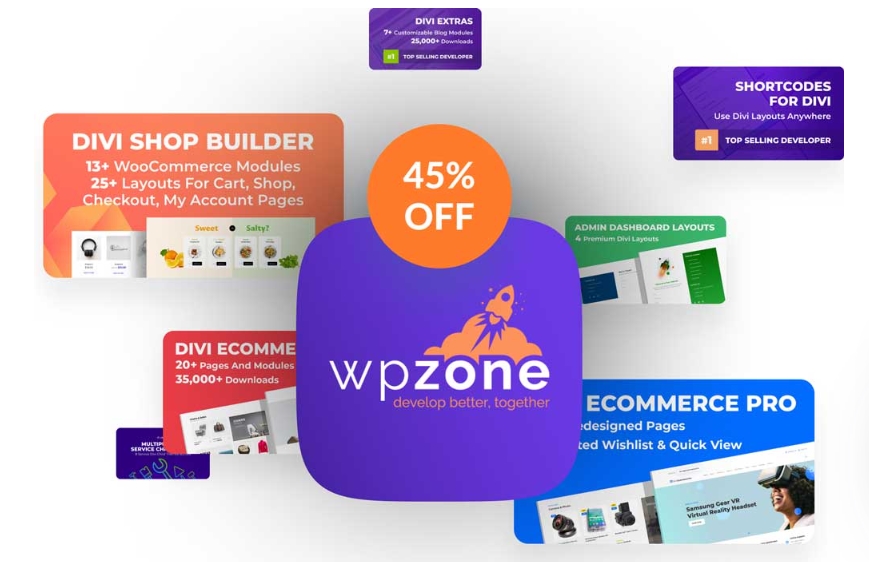 WP Zone develops Divi add-ons, page templates, and child themes. Including the Divi Shop Builder, a plugin that extends the Divi Builder with the ability to customize the look of WooCommerce's Shop, Cart, Account, and Checkout pages. The normal price is $109. The incredible reward costs just $59.95. You'll also save 45% on each of their other 25 offerings.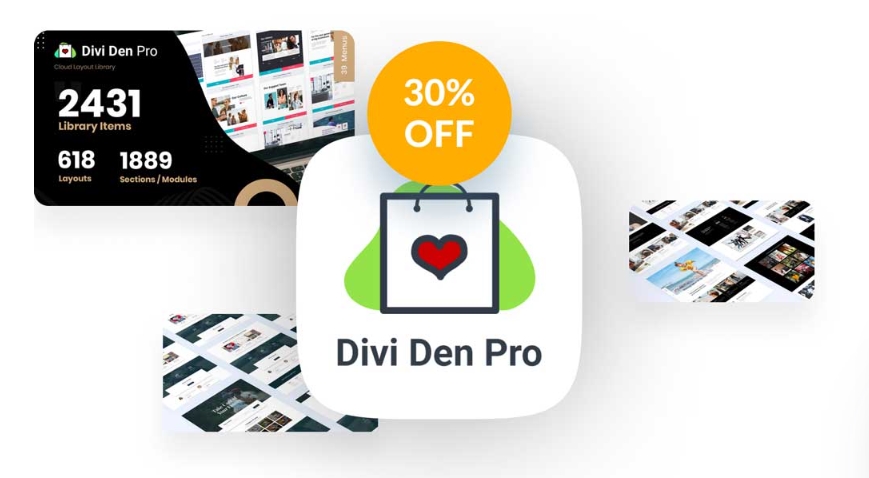 With over two thousand (2000+) ready-to-use Divi design elements, Divi Den Pro by Divi Den is one of the most sought-after offerings in our Market. Hundreds of pre-designed layouts, theme builder templates, WooCommerce templates, custom menus, and more are included. On Black Friday, instead of paying $189, you can acquire this item for only $132.30. Save nearly $50 with that deal!
Grand Prize Of Raffle Draw!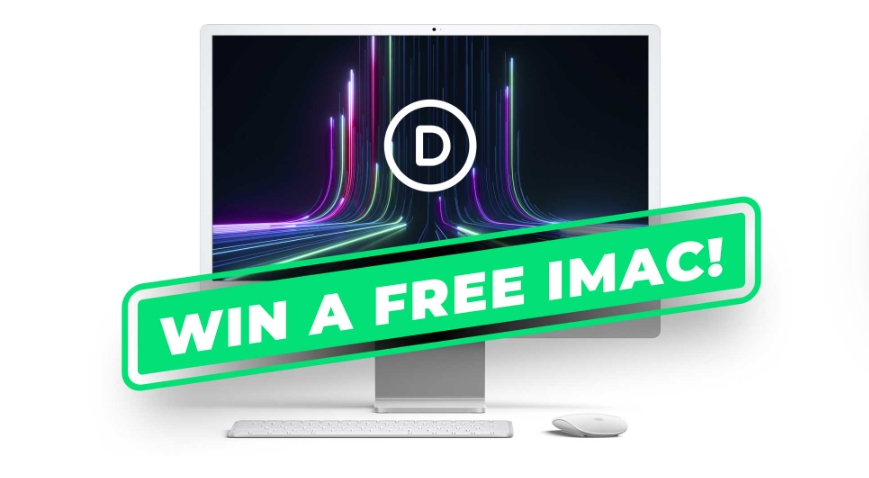 We have ONE MORE thing to tell you. The elegant theme platform is doing a giveaway for a brand new iMac as we wait for the Divi Black Friday Sale to begin. To enter, simply join up at this link. What's more, they're providing a variety of entry options. To name a few examples, you can spread the word by signing up for our newsletter or sharing the link on social media. Don't waste any time; submissions are being accepted immediately.
So Black Friday Begins!
The iMac giveaway will be closed to new entrants after next week. That's why it's crucial to submit as many entries as possible while the contest is still open. On Monday, just before the Divi Black Friday Sale begins, the latest update will be available from Elegant Themes.