When I first started blogging in 2015, I used the Blogger platform. Blogger assisted me in learning a little HTML and content development. I eventually decided I needed a better website and discovered WordPress. WordPress is a veritable jungle of themes and plugins. So, where do you begin with a visually appealing WordPress website?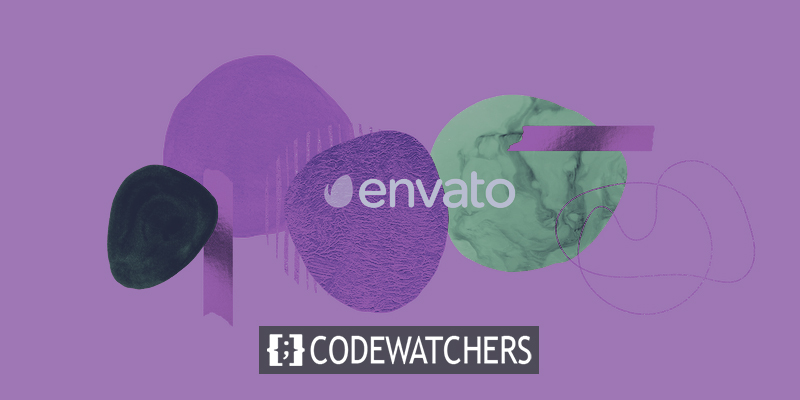 I discovered Themeforest after extensive investigation. Themeforest is Envato's Website Theme Marketplace. Back then, I used to go through a large number of WordPress Themes to learn about which WordPress Theme would be best for my website.
Many questions arose in my thoughts, such as which one is good for SEO, which one is fast, which one is dependable, and which one would have updates. And the number of queries came in waves.
If you are familiar with Themeforest and Envato Market, you may have noticed that spending money on themes has been a source of frustration. On average, they cost roughly $50. As a result, I think that this was a pain in the ass for agencies as well.
Create Amazing Websites
With the best free page builder Elementor
Start Now
People have Elementor, which is currently one of the greatest WordPress website page builders available. Using Elementor has been quite simple, and it may save you money on WordPress themes.
However, if you want unlimited downloads of WordPress themes, stock pictures, stock videos, illustrator and after-effects files, and more, everyone will recommend Envato Elements.
But, if you're seeking something more particular, go with Envato Market.
What exactly is the distinction between these two platforms? Let's get to know them.
Envato Elements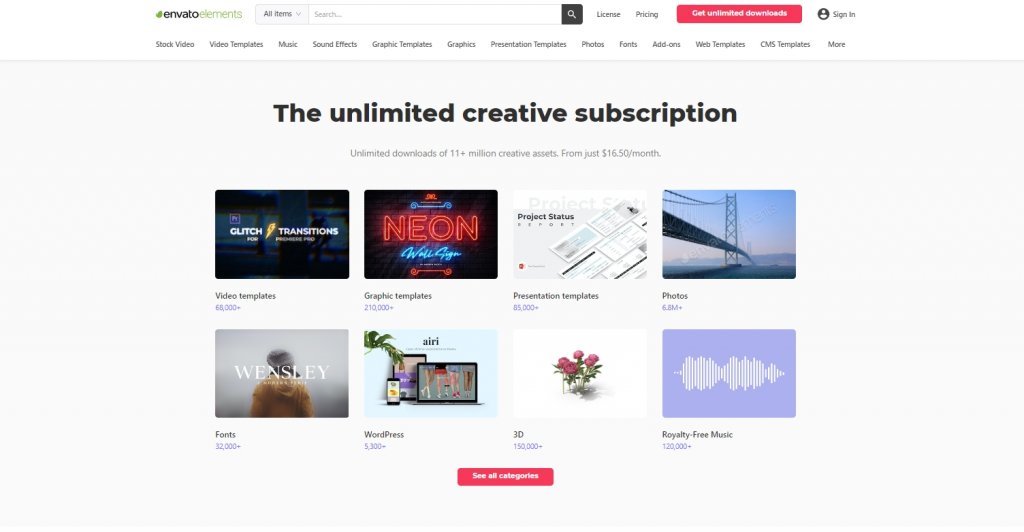 Envato Elements is a platform that has assisted many people in both downloading digital assets material and creating content.
All of these advantages are supplied through a monthly membership, which is also far more affordable than other programs that provide similar services.
Envato Elements is part of a family of platforms that have assisted many types of creators, one of which has been Envato Market.
Despite the fact that they are both parts of the same system, they have quite diverse traits that make each one unique in its own way.
Anyone interested in becoming a member of Envato Elements should carefully read the system's terms and conditions. Because there are several transactions that have specific conditions that may or may not be advantageous to users.
Also, when a person downloads a free file, whether it is a photo or a video, they agree that it will only be used for viewing the content and performing certain proofreading tests and that it will not be used in any project, nor will it be altered or modified, including watermarking.
Envato Market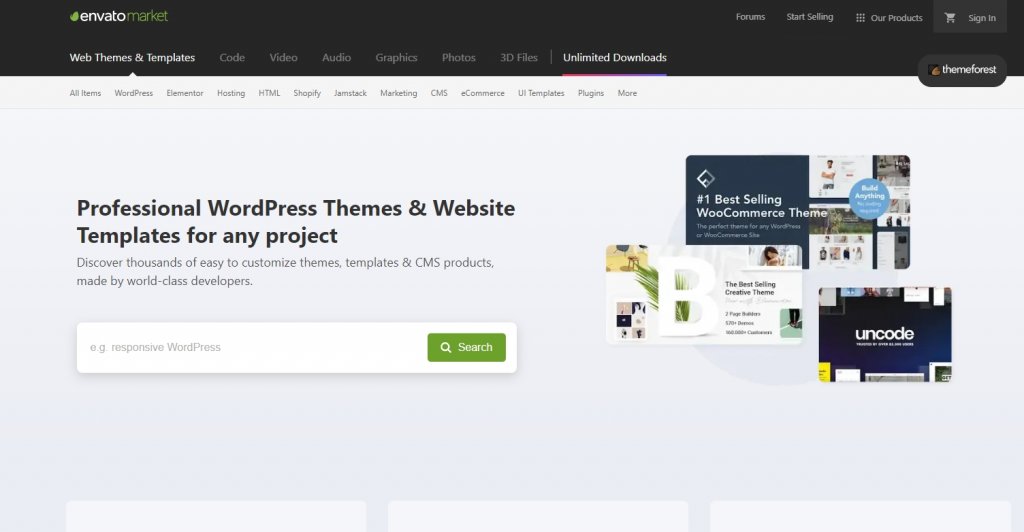 Envato Market is a web platform that sells resources at various prices.
When we talk about resources, we're talking about WordPress themes, code, audio, and video templates, and any other component required to create or design informative media.
Envato Market has aided a large number of people from all over the world.
With the numerous resources available on Envato Market, people's creativity has been extended, and this has become a source of income for a number of people.
When a person signs up for Envato Market and accepts the service's terms and conditions, they are assigned an account and automatically become a member of the Envato family, allowing them to buy and sell items.
Envato Market sites provide digital licenses so that buyers can easily use the files provided by the authors or sellers. Videos, WordPress themes, images, GIFs, and other media that can be used for visual, promotional, or personal projects are available.
It is critical to note that the rights to the articles hosted on the platform are owned by the authors, not Envato Market.
Similarly, Envato Market does not purchase the authors' rights. This means that it is only a means of connecting sellers and buyers in order to make a simple and problem-free transaction in which both parties benefit.
Pricing Comparison
here is the price comparison between both platforms that offer distinct services. Envato Market Vs Envato Elements: When To Choose?
Envato Elements is a fantastic platform for both content providers and those working on WordPress website building.
When it comes to knowing if Envato Elements is worth it, if you are going to need several sorts of assets, such as fonts, graphics, stock photographs, logo designs, Powerpoint presentations, and so on, then it will be a better solution because you can receive unlimited downloads.
Envato Elements is a wonderful creative asset subscription that is well worth getting because there are few restrictions other than your own originality or the Envato Elements Music.
Envato Market has amazing things, and if you only need one, this is a better option than subscribing to Envato Elements.
For example, if you need a WordPress theme focused on Real Estate, there are numerous excellent options available on Envato Market, as they will receive continuous updates, and some of them have additional features that, in the case of such items from Envato Elements, may not receive updates or are quite limited.
Envato Elements is excellent when combined with WordPress Page Builder Plugin Elementor because they can be combined to import WordPress web templates with a few clicks and create outstanding websites with their page templates, and if you don't like it, you can easily switch to another one from their library of digital assets for WordPress.
Envato Elements provides a wide range of files for both WordPress and Drupal. Website developers will discover a terrific source for their creations on Joomla and Shopify.
Wrapping Up
To summarize, we observe significant distinctions between both platforms, and they are that Envato Market is more professional, but Envato Elements is more accessible to budget because Envato Market sells each item, but Envato Elements provides access to files via monthly subscription.