It is quite normal to be indecisive when it comes to choosing between Elementor Pro and Elementor Basic. The question is whether or not the Elementor Pro is worth the price.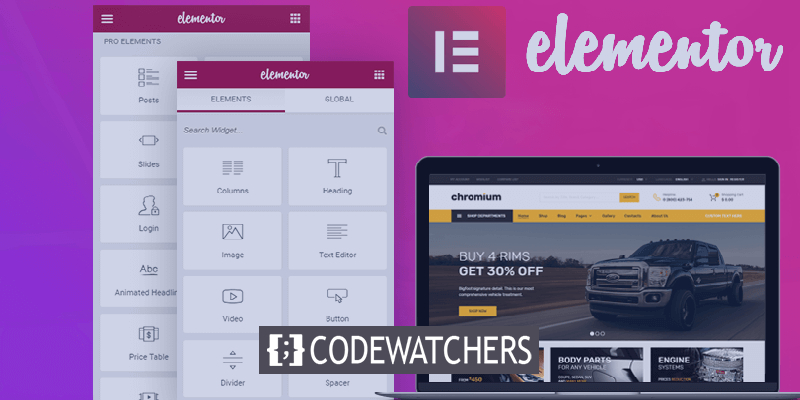 But you don't have to worry. In this post, we will break down everything about Elementor Pro and the Basic version to help you out in answering the question; What to choose - Elementor Pro vs Free?
What Does Elementor Free Offers?
The indecisiveness also makes sense because the free version of Elementor offers a lot. With its drag and drop editor the most difficult designing tasks breakdown easily. This means you can create amazing and distinct layouts for your website. Besides, it also offers the creation of multi-column layouts which is the feature originally lacking in WordPress.
You can also create templates and save them to be used when you need them afterwards. This helps you save time and you don't need to recreate anything. Elementor does a great job of making your website's design cohesive.
Create Amazing Websites
With the best free page builder Elementor
Start Now
Even with the basic version, you get to access several pre-built templates, blocks and elements that you can use to create content for your website.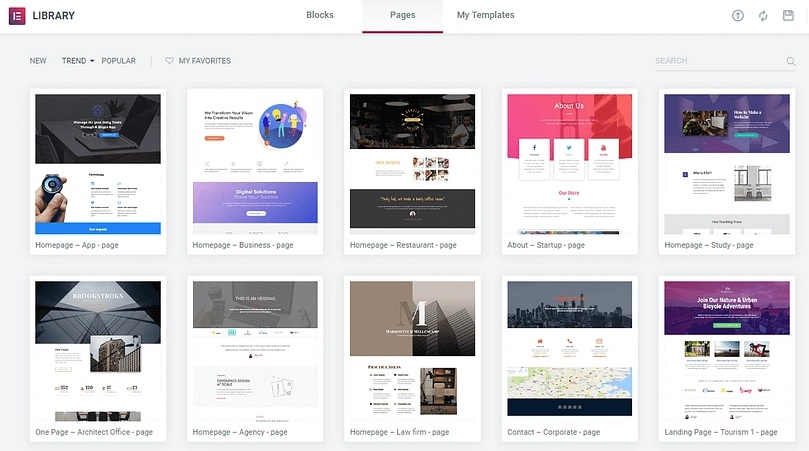 The elements offered with the free versions have it all including HTML, images, text, headings, etc. Moreover, it also lets you add Google map, social media icons, accordion tabs, image carousel by just placing a single element in the editor.
Elementor Free vs Pro
The free version of Elementor is not bad but to reach the ultimate potential and b limitless in your customizations and creativity, you need Elementor Pro. Here are some of the differences you must consider when making a decision.
Besides doing everything the Free version can do, Elementor Pro pushes the editing limits and lets you edit each part of your website. This means with the drag and drop editor you are not restricted to using the tool within the content areas of your website.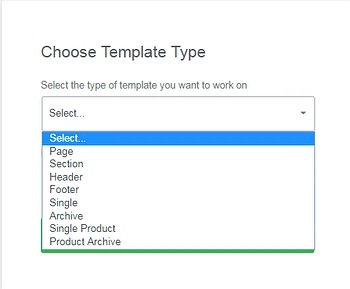 That also means that with the same drag and drop tool you can create headers and footers. And edit the pages that you previously could not with the free version of Elementor. You can also create templates or use the ready-made ones to be applied throughout your website.
Elementor Pro also comes with a huge library of widgets, templates and blocks. It allows you to save up on a lot of extra addons because within Elementor it allows you to create pages such as sliders, forms, and pricing tables. With Elementor Pro, you can custom CSS directly to the widget. You can also use the 'Global Widget' option to be placed on different pages and customized from a single location.
Why Should You Get Elementor Pro?
Here is which decision you should take and why.
It is important to understand that the basic version of Elementor will not work for everybody, neither does everybody needs Elementor Pro. It is all about how much control you want over the visibility and quality of your website.
If your agenda is to create pages and posts which are visually distinct and compelling in nature, the free version will be more than enough for you. On the contrary, if you want to create more complex layouts and want to be able to create or customize every aspect of your website Elementor Pro is the way to go.
With Elementor Pro's theme builder tool, you can potentially create a completely different looking website with your own theme. Elementor Pro also offers pages such as pricing tables and contact forms that help you cut off from a lot of plugins.
Pricing
The personal plan comes for $49/month for a single website, Plus comes for $99/month and can be used for 3 websites while the Expert plan can be used for 1,000 websites costing $199/month.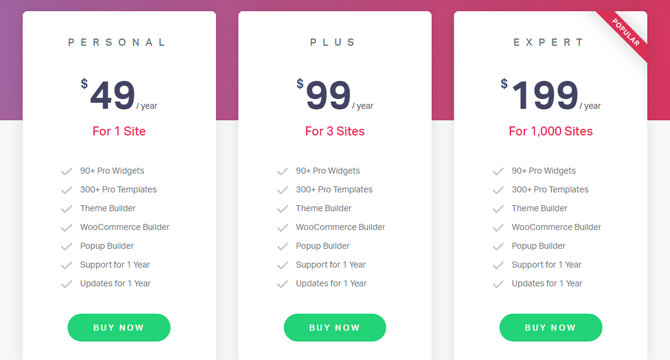 Elementor also offers you a 30-days money-back guarantee suggesting that if you don't like the plugin, you can get your refund within 30 days of making the purchase.
We hope you are certain by now with your decision about Elementor Page Builder. Join us on our Facebook and Twitter for more tutorials and updates.