Elementor 3.8 is the latest version of the popular WordPress page builder, and it comes packed with some exciting new features that designers and developers alike will be eager to explore. In this blog post, we will take a closer look at the first phase of the Loop Builder, which provides greater creative control over posts and product collections. Additionally, we'll delve into the new beta experiment with Flexbox Containers and the improved workflow that comes with the new Remove Kit function. This release marks the start of a new release mechanism that promises greater predictability and reliability for future releases. So, let's dive in and see how Elementor 3.8 can enhance your website design and development projects.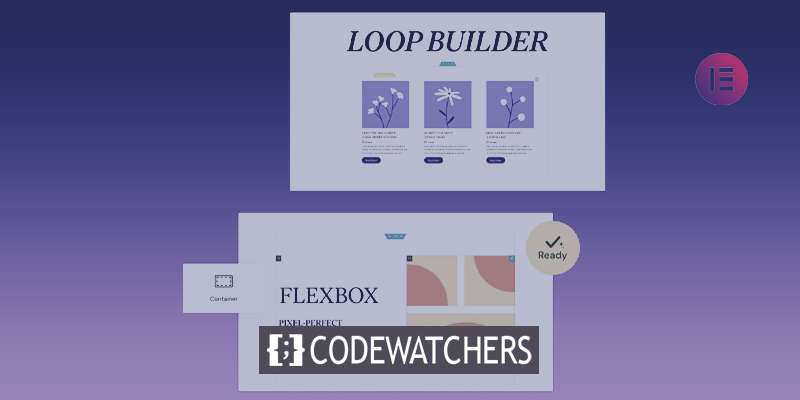 Loop Builder
Elementor 3.8 Pro has made a significant addition to its platform with the introduction of the Loop Builder. This new feature empowers users to design the main item for repeating content, such as listings, and customize their layout on the page. According to third-party experts, creating a main item template allows for greater flexibility compared to the traditional Posts widget.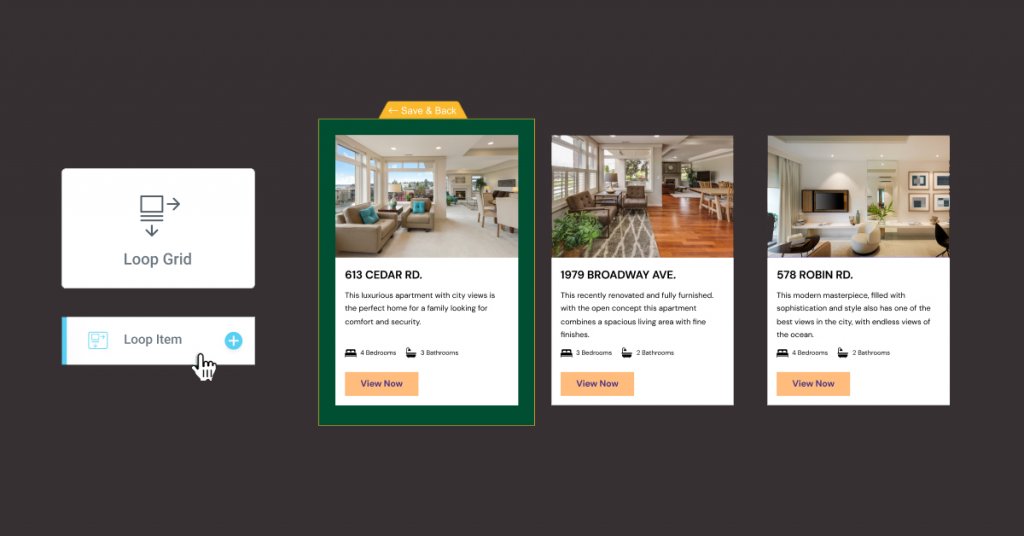 In the first phase of the Loop Builder, users can create a main item for posts and custom post types and include dynamic content from their posts. This provides an easy and efficient way to design the display of posts, portfolios, listings, and more. Future updates are expected to include full WooCommerce support to enable complete customization of all product archives and additional capabilities to further enhance a website design. The Loop Builder is a valuable addition to Elementor's growing list of tools for website builders and designers alike.
Customize Your Main Template
The process of designing a main item template in Elementor can be done in two ways. The first method is In-Place Editing which involves dragging the Loop Grid widget onto a page and clicking the 'Create a Template' button. The second method is a Blank Canvas which can be accomplished by adding a new Loop Item template from the Theme Builder, or by adding a new template from the Templates menu in the WordPress dashboard.
Create Amazing Websites
With the best free page builder Elementor
Start Now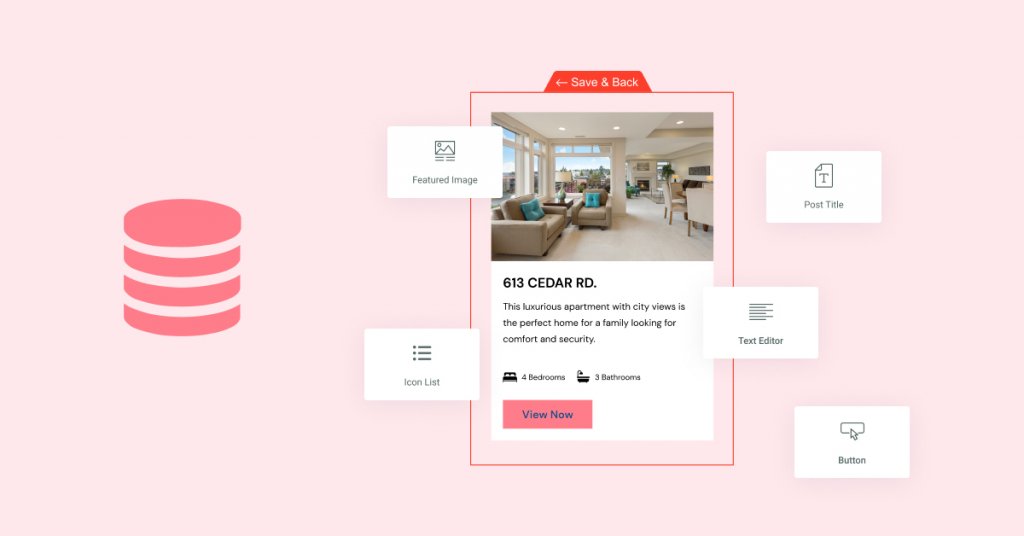 To design the main item template, Elementor provides an extensive range of widgets that can be used. These widgets can be assigned dynamic fields available on the website, or they can be left static to enhance the design of the main item. With Elementor's flexibility, designers can customize the main item template to suit their needs, making it easy to create visually appealing and functional templates.
Selecting The Content Source
When designing a website, it's important to have control over how your content is displayed. That's where Elementor's Loop Builder comes in. Once you've created your design, you can choose what content you want to be displayed on the page. You can create a single Loop Item template and use it on different pages to display different content, or you can create different templates for different post types.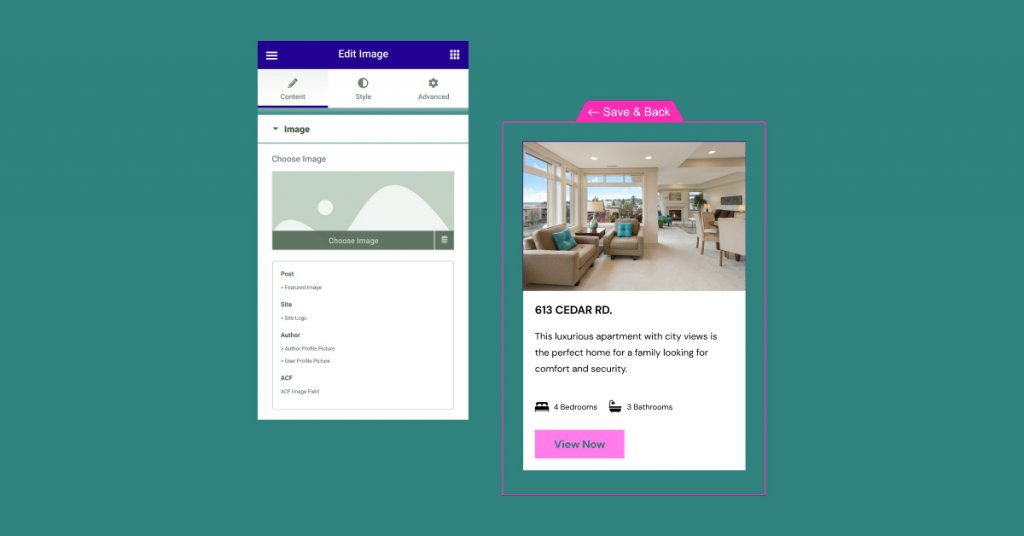 For example, if you're creating a real estate website, you can have a unique design for each template, displaying different content fields. In your real estate listings, you may want to include dynamic content from your custom fields to display the number of bedrooms and bathrooms in your loop item template. In contrast, for your blog post, you may want to include an estimated reading time.
To display dynamic content in your loop, you can assign the dynamic content you want to display by clicking the Dynamic Content icon on each widget in the Loop Item template and selecting the dynamic field you want to display. To choose the source or type of posts to display, you can drag the Loop Grid widget to your desired location on the page and select the appropriate post type in the query section. You can also choose to include or exclude content from certain authors or terms and decide whether you want to display posts in ascending or descending format.
Adjusting the Listing Layout
When it comes to creating loop templates, the Loop Builder in Elementor 3.8 provides users with a flexible and easy-to-use toolset. After creating the desired template, it can be used on any page by simply utilizing the Loop Grid widget. With the Loop Builder, one can choose the number of columns they want to display, adjust the gap between each item, and choose whether to display all listings on one page or divide them into multiple pages.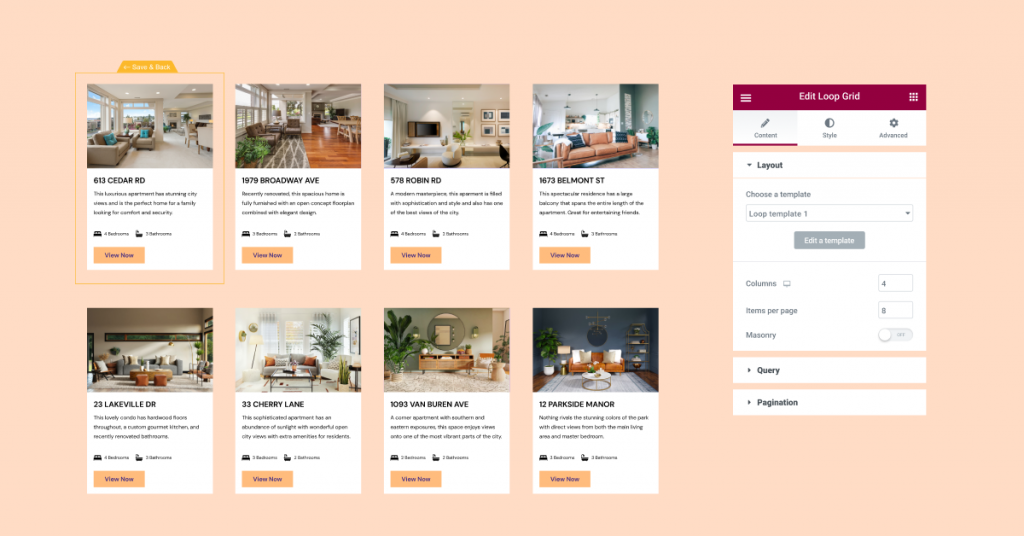 In addition to layout, users can also add styling options such as background images or motion effects. However, it is important to note that currently, the Loop Builder can only be used with Containers. Therefore, enabling two experiments, Flexbox Containers, and the Loop Builder will be necessary to use this feature. By utilizing the Loop Builder, users can customize their posts and product collections with ease, creating a more visually appealing and engaging experience for their audience.
Upgraded Flexbox Containers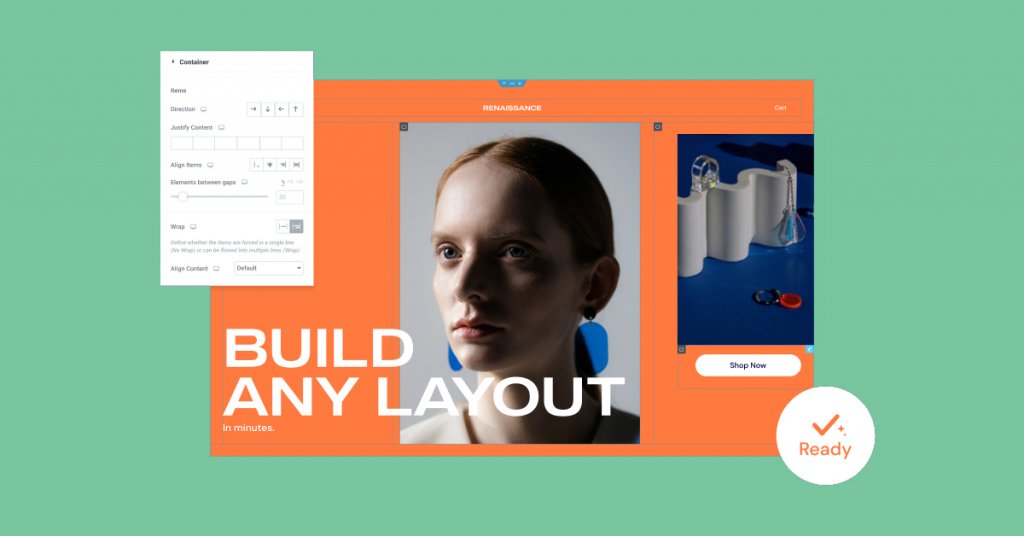 As an expert reviewer, it has been confirmed that, after undergoing thorough testing and reviews in various conditions and use cases, Flexbox Containers have now become a beta experiment. This means that they have achieved a level of stability that allows users to confidently integrate them into their website design. However, as the Containers transition from an Alpha to a Beta experiment, it is important to note that any changes made to the Container may affect how it appears on the website. Therefore, it is recommended to thoroughly test any live websites that use the container to ensure everything looks and works as expected. While the integration of Flexbox Containers may require some learning and get used to, users are given the flexibility to activate the experiment and use Containers on their website at their own discretion.
New Addition: Remove Kit
Website Kits provide an excellent way to quickly set up a website by offering all the necessary elements and associated global styles. However, until recently, there was no easy way to restore your website to its previous state if you wanted to switch to a different kit or remove it altogether.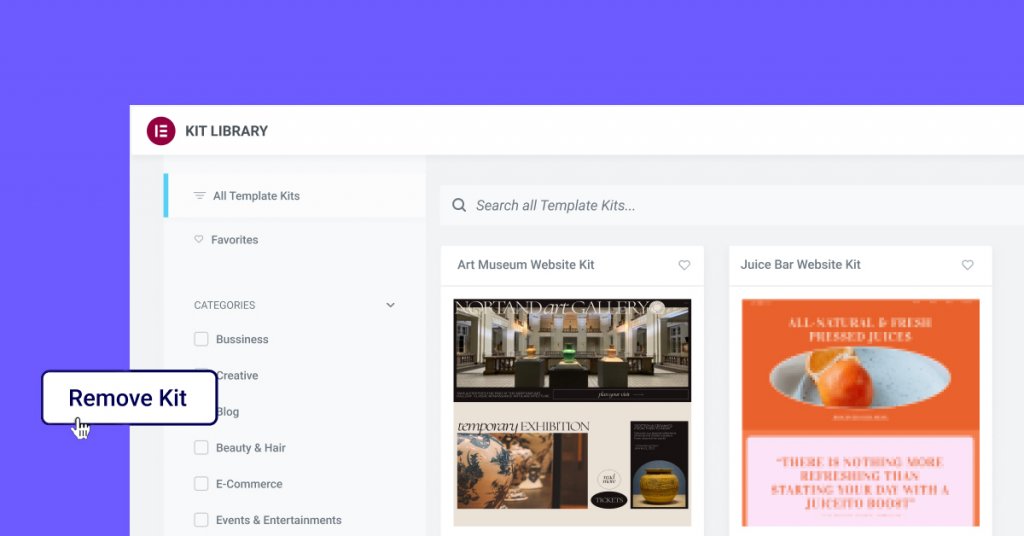 Fortunately, the latest version of Website Kits now includes a new feature called "Remove Kit." This button appears on the Import/Export tab in the WordPress dashboard under Elementor Settings → Tools, and it allows users to remove the most recent kit and its global styles without restoring the entire website to a previous version.
When using the Remove Kit feature, any new content created in a new page or post will remain, but it will adopt the website's previous global styles. Moreover, all pages, posts, and assets added to the website as part of the kit will be removed, including any changes made to the kit's content. Therefore, it is advisable to create a new page and copy any content before removing the kit if you want to keep those changes.
Enjoy More Design Flexibility With Elementor
In conclusion, users of Elementor can now have more flexibility and control over their website design with its latest update, Elementor 3.8 Pro. With these new features, such as improved customization options for listings and advanced layout possibilities with Containers, users can expect an enhanced design experience. It is recommended to explore and utilize these updates to their full potential and share feedback on their effectiveness in the comments.