Elementor is undoubtedly one of the best free Page Builders available on WordPress. His supremacy has been confirmed with the pro version that provides various useful features that take building modern websites to the next level. While everything was good so far, using Elementor required installing WordPress manually, which sometimes means dealing with uploading files, FTP, etc. That's the reason why Elementor Cloud was born.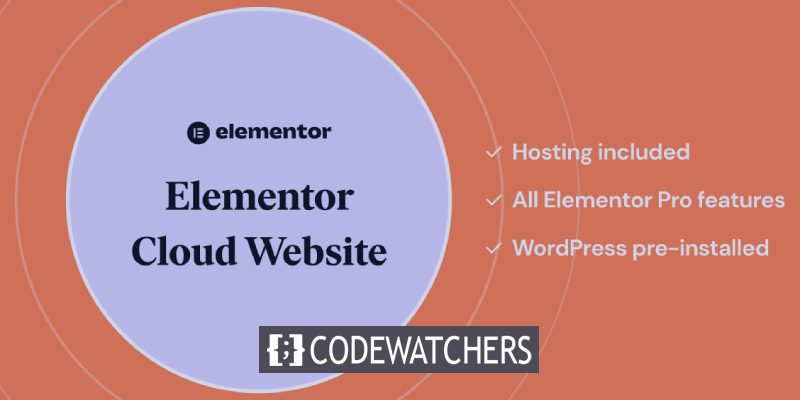 What Is Elementor Cloud?
Elementor Cloud is an all-in-one service that offers secure, fast hosting that includes WordPress and Elementor with the Pro version, all features unlocked. Yes, you don't have to worry about if you have the right PHP version, whether the .htaccess is correctly set, or whatsoever like that. As that might sound a good thing, you'll find that not everything is pink. By the end, we'll let you know whether we recommend it to you.
Elementor Cloud Features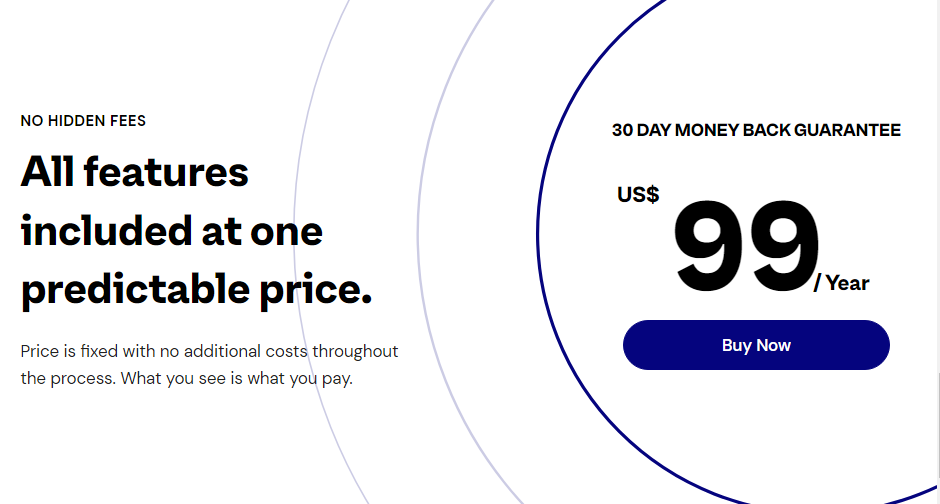 What makes hosting better? The features offered for customer satisfaction. We can yet see nothing was put in common randomly. It's a set of services that ease the customer's life by providing everything needed to focus on what they really want to do: Building Websites visually. Let's now see what is the set of those features that are included.
Key Features
Google Cloud Platform
CDN By Cloudflare
Custom Domain
Live Editing
100GB Bandwidth
SSL Certificate

Daily Backup
Premium Support
20GB Storage
Note that all the above features are available for a single price of $99/year. No hidden fees after your subscription.
Custom Plugins Support
As we've said, Elementor Cloud seems to be the perfect solution for hosting your website. However, there is a major downside and that's regarding the plugin support. Note that we're here talking about auto-managed hosting for Elementor and WordPress. Usually, such hosting doesn't allow third-party plugin installation. This means, if you've created a custom plugin for your website, well, you won't be able to use that.
Create Amazing Websites
With the best free page builder Elementor
Start Now
Regardless, if you're not in need of custom plugins, Elementor Cloud supports most of the used plugins available on the WordPress repository: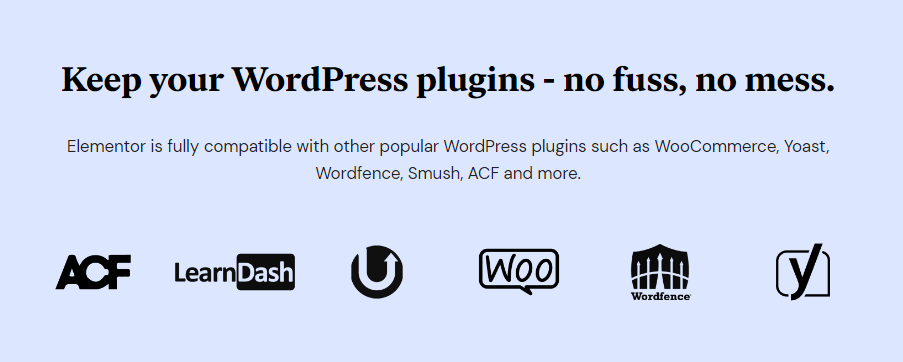 Much more plugins are compatible with Elementor Cloud.
Does Elementor Cloud Is Secured?
The answer is yes. While checking the security service offered, you can count :
SSL Certificat: Bundled with industry-trusted SSL from Cloudflare, install your own certificate, if ever required.
Daily Backup: Automatic backup is performed every 24 hours. You can also run manual backups as often as you like.
Hidden Website: A work-in-progress website can be kept private until it's unlocked for viewing with a passcode.
Using the platform my.elementor.com, you'll have an overview of all your installations and manage them easily.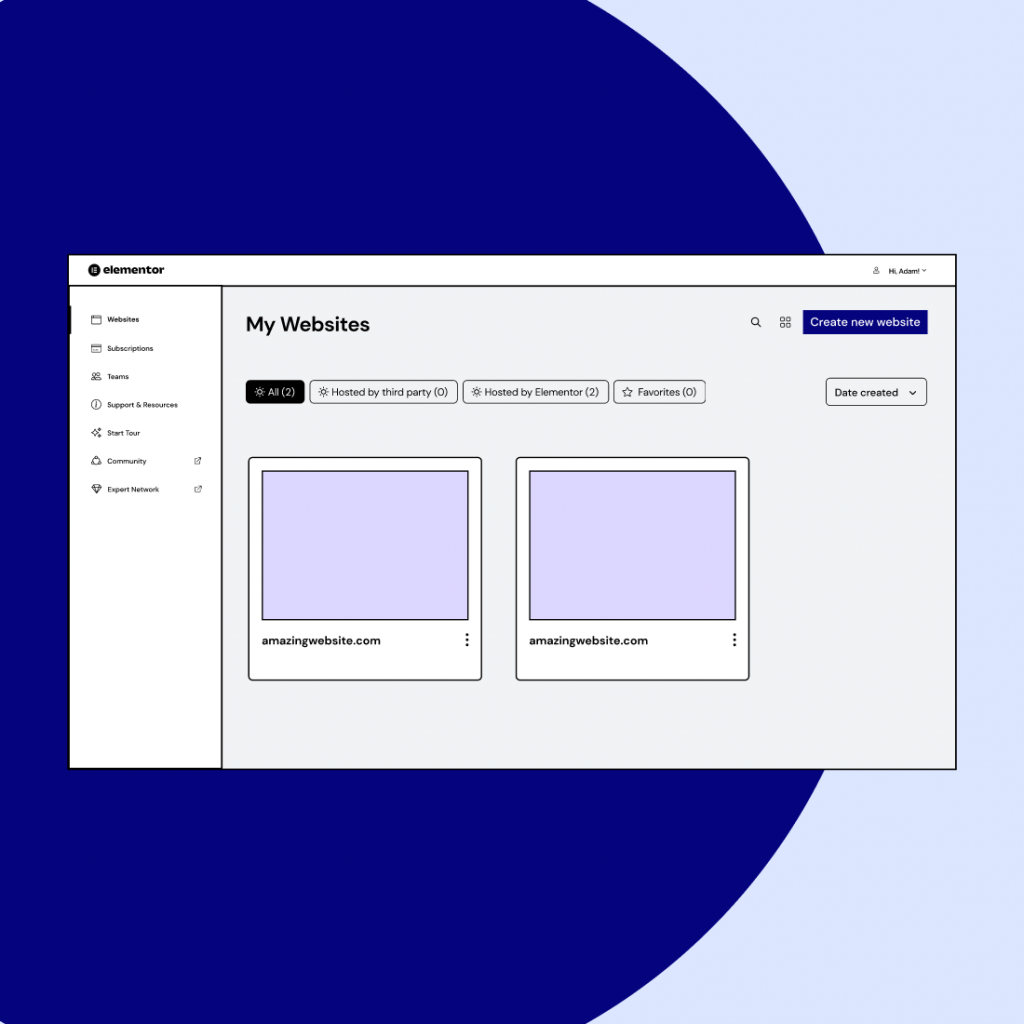 Frequently Asked Questions
Let's now jump into the questions you might be asking yourself, before deciding to use Elementor Cloud.
Does Elementor Cloud Has A Email Service?
The Elementor Cloud Website subscription enables the sending of up to 100 emails each day from your website, including form submissions, purchase confirmations, admin alerts, or other events that trigger email sending.
However, email hosting isn't included in the subscription. It's possible to utilize your own domain name to establish personalized email addresses with third-party email services like Google Workspaces, Office 365, or any other provider.
Can I Use Custom Domains?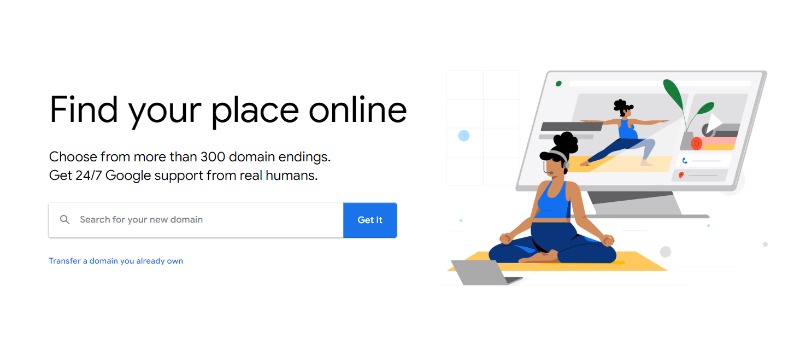 Associating your company's name and website with a custom domain makes it simpler for people to locate you. Although registering a domain is simple, it is critical since your domain serves as the address for your website. Currently, Elementor does not provide domain registration services, although there are several well-known providers like Google Domains or Namecheap on the market. The My Elementor dashboard makes it simple to link a custom domain to your Elementor Cloud Websites. Check out our post on Adding a Custom Domain for a more in-depth explanation.
Can I Transfer My Datas To Another Hosting From Elementor Cloud ?
You can transfer your website at any time, to any hosting provider, without restrictions. There are three methods to export your website; you can use Elementor's Import/Export feature, go through My Elementor, export a backup of your website, and import it to your new hosting provider, or export it using WordPress's built-in export functionality and import it to your new host. Please note, that you would need to purchase one of the Elementor plugin plans so that all of your Elementor Pro features will work properly on your site with your new hosting.
Where Does Elementor Cloud Host Your Websites?
Elementor's Belgian servers are completely responsible for hosting your website. You may concentrate on constructing your website while they take care of the server upkeep.
They incorporate a CDN in their service to ensure that your website is always available and performs at its best. This implies that you may access a network of servers and data centers located all over the world. The origin server is relieved of some of the burdens by the CDN, and in the event that one of the locations stops serving the material, another one takes over. Applications are able to manage more traffic when their material is spread out around the globe. Additionally, this method of distribution aids in the speedier loading of your website's content for your visitors. Be aware that various nations may have differing rules for information security and the placement of servers.
Do We Recommend Elementor Cloud
The answer is: it depends. If you're a designer satisfied with all Elementor Pro features and don't need any specific custom plugins, then Elementor Cloud is the solution for you.
On the other hand, if you have your own plugin you absolutely want to use or the plugins available on CodeCanyon, then it might be better if you host your project yourself.