When we talk about website builders, Divi is unquestionably one of the best. With the ability to customize every section of a web page, it gives a variety of modules to help you construct an attractive and functional website in less time.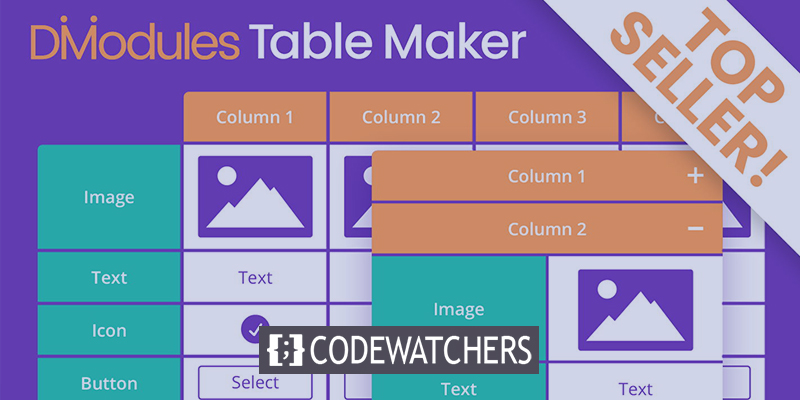 Divi already has a wide variety of templates for fast website design. However, you can't expect to find everything you need in a design. When it comes to product comparison tables, for example, you could not obtain a layout that covers them all.
Because of this, you will need plugins to make tables and define how they should look. You must be thinking about which plugin to utilize on the Divi Page Builder because tables have become one of the most valuable aspects of displaying products or content. With Divi Modules Table Maker, you can quickly and easily design stunning tables without having to know a single line of code. In addition, you may use shortcodes to show them on the Divi website.
Feature List
Row & Column Spanning
Add Buttons, Icons, and Pictures
Divi Table Frame
Tables Turn into Accordion for Smaller Screens
FScrollable Table
Responsive Table
Odd & Even Table Stripe
Cell Customization
Column & Row Customization
Benefits Of DiviModule Table Maker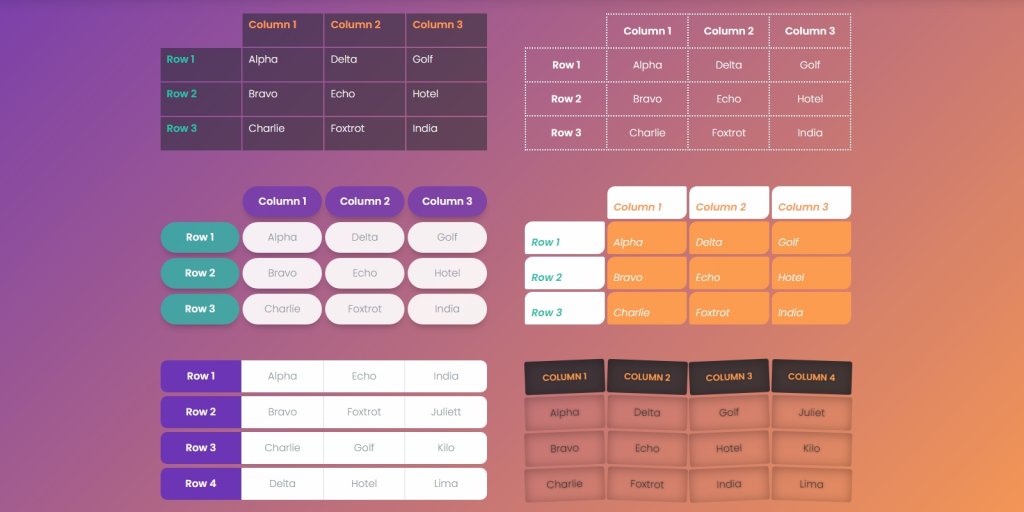 To create fully customizable and responsive tables, use Divi's Table Maker, one of the most remarkable table-making plugins for Divi. Using the module, you may adjust everything from the table's content to its columns to its headers to its footers.
Create Amazing Websites
With the best free page builder Elementor
Start Now
Product review tables, product comparison tables, and more may all be created with the Table Maker. To spice up your table's content, you can use icons, text, buttons, photos, and a slew of other design elements.
Tables may be made to scroll, and they're all mobile-friendly thanks to the module. Tables can be displayed in blocks or accordions depending on the breakpoints.
It's possible to divide tables into rows and columns, add infinite rows and columns, as well as adjust the height and width of the rows and columns themselves.
Row and column customization can be done with different colors and stripes for odd and even rows, respectively.
Some of the more complex options include rounded corners, bordered, box-shadowed, customized accordion toggles, etc.
Divi Table Maker's default features include everything you need to make your tables appear great and professional.
Core Features Of DiviModule Table Maker
This plugin brings the convenience of responsive tables directly to the Divi builder. Now you don't need any third-party plugins and shortcodes. Style every part of the table from content to columns, headers to footers, and right down to individual cells.
Convenient Customization
DiviModules Table Maker offers flexible row and column adding features. You can increase more rows and columns by clicking on the copy button. So, now you won't be needing the re-create the whole table if you make adjustments.
Also, the table can have table content, column headers, column footers, row headers, and row footers, or any combination of these.
Tables can feature any mix of table content, headers, footers, and headers and footers for each row.
Easy Accessible
As long as you have the option to keep your table's headers in place, you can make your tables scrollable.
Multiple cells of columns can be spanned. It's still possible to use complicated table layouts like the one seen below on tablet and phone screens.
Unlimited Design
Tables can be framed by a gap or a series of lines. Gaps allow the background to show through between each table cell. Each cell has a border, which can be solid or ornamental, of lines.
Table content, column headers, column footers, row headers, and row footers all have their own color schemes. Table-wide, column-by-column, or cell-by-cell styles can be applied.
Tabular data can be accompanied by headers and footers that are all of different font styles or sizes. It is possible to apply a style to the entire table as well as individual cells.
Summarize
Hopefully, you've found a way to add custom tables to your Divi website. Using this DiviModules Table Maker, you can quickly and easily build bespoke tables from scratch. We genuinely hope you found this post beneficial. If yes, share the post on your social media accounts with your friends and family. ' You can tell us why you're using this plugin for your site in the comments area below. Also, don't forget to look out for Divi tutorials on CodeWatchers.