Today, 8 new Divi WooCommerce modules have been released along with the ability to customize your WooCommerce checkout page and your WooCommerce cart page using the builder and its full array of design options. Now you can control the entire user experience, from viewing a product all the way through its purchase.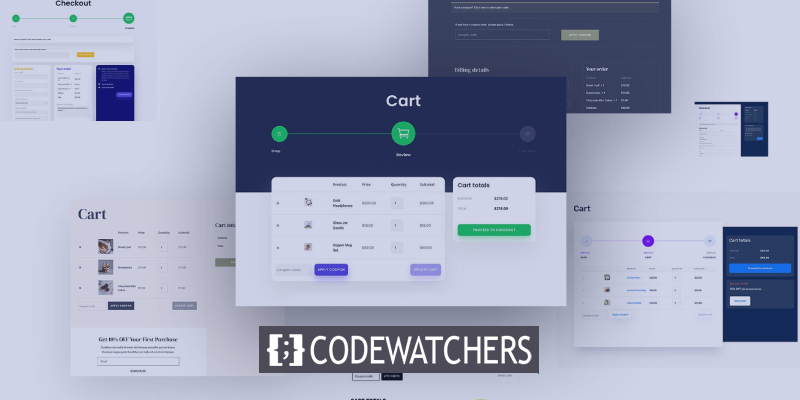 The New Divi WooCommerce Modules
Eight new modules have been added to Divi by this release. Each of these new modules represents a section of WooCommerce's cart and checkout pages. When you use Divi modules to design a shopping cart or checkout page, you have complete control over the page's layout and structure. Eight new modules are included in this set:
Woo Cart Products – This module displays the list of products that a user currently has in their cart.
Woo Cart Totals – This module displays the current subtotal, shipping and total price for the products in a user's cart.
Woo Cart Cross Sells – This module displays cross sells and related products on the cart page.
Woo Checkout Billing – This module displays the billing details form used during checkout.
Woo Checkout Shipping – This module displays the shipping details form used during checkout.
Woo Checkout Information – Add-on information forms are displayed in this module.
Woo Checkout Details – During the checkout process, this module displays order information, including the products being purchased and their respective pricing.
Woo Checkout Payment – Payment type selection and form details are shown during checkout with this module..
This upgrade has no effect on the speed of your website because of Divi's Dynamic Framework and Dynamic CSS, which only load these modules and their associated functions and assets when you use them.
Customizing Your Cart & Checkout Pages
Using the eight new cart and checkout modules we provided in this version, Divi automatically transforms a WooCommerce cart page or a WooCommerce checkout page into a collection of Divi modules.
Create Amazing Websites
With the best free page builder Elementor
Start Now
Carts and checkouts can be customized to your liking by moving them across the page and combining them with other Divi modules. Using Divi modules, there are no boundaries to what you can achieve, and each module has a wide range of design options that allow you to modify every aspect of these pages.
Example Of The Changes Applied To The WooCommerce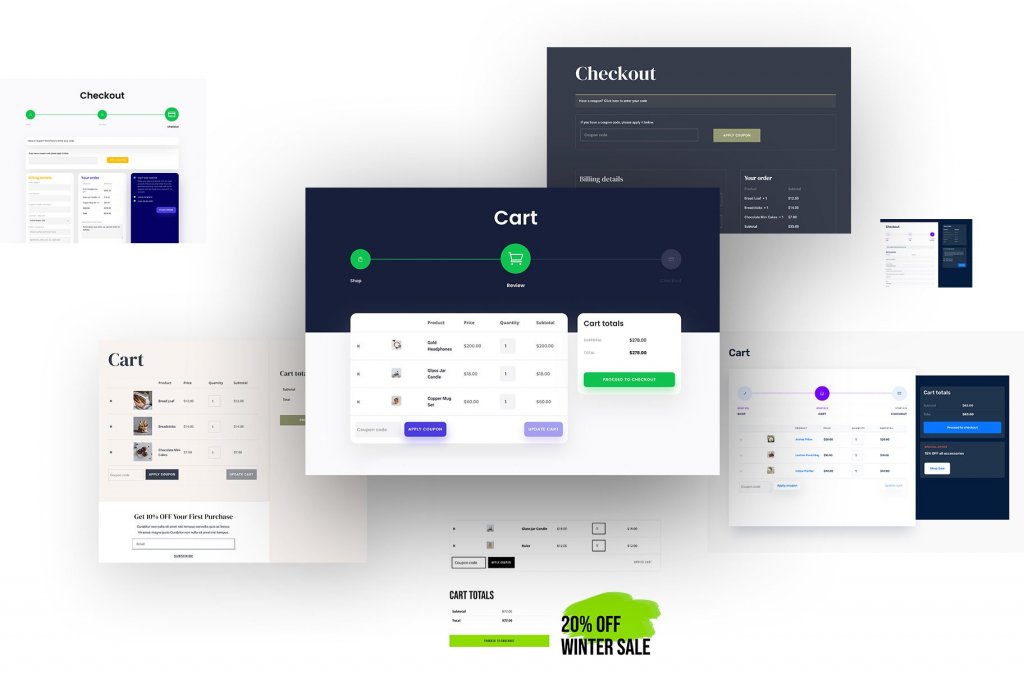 The days of dull cart tables and uninspiring checkout pages are long gone. WooCommerce now allows you to unleash your design prowess to the fullest extent. Look at some of the stunning cart and checkout pages that our design team has come up with with this new functionality.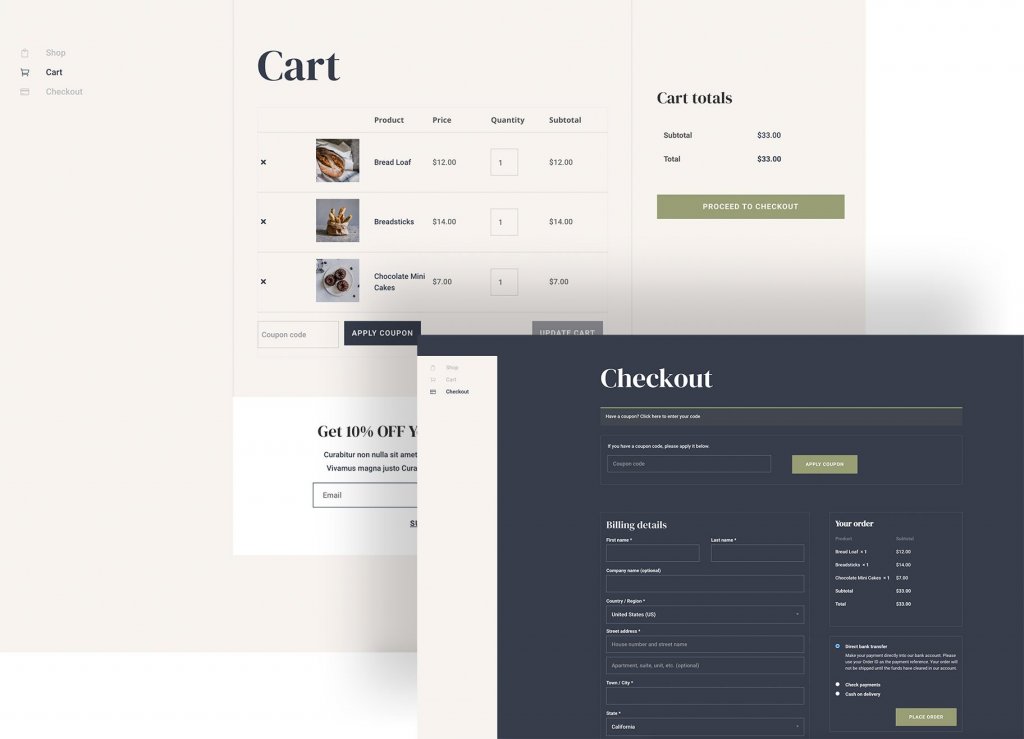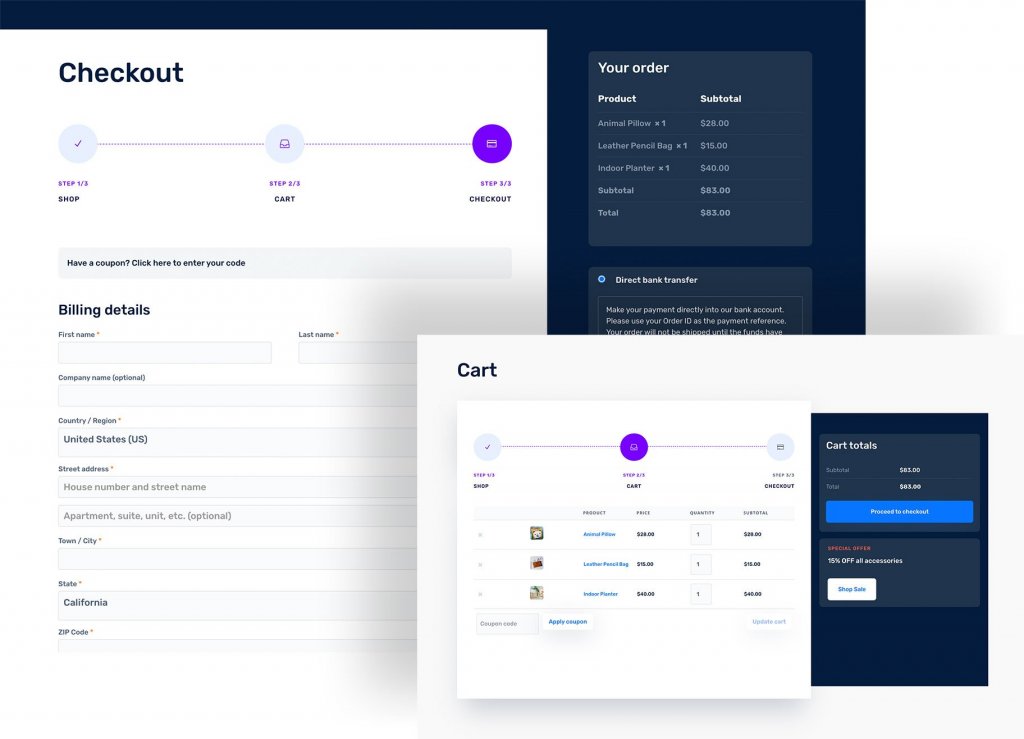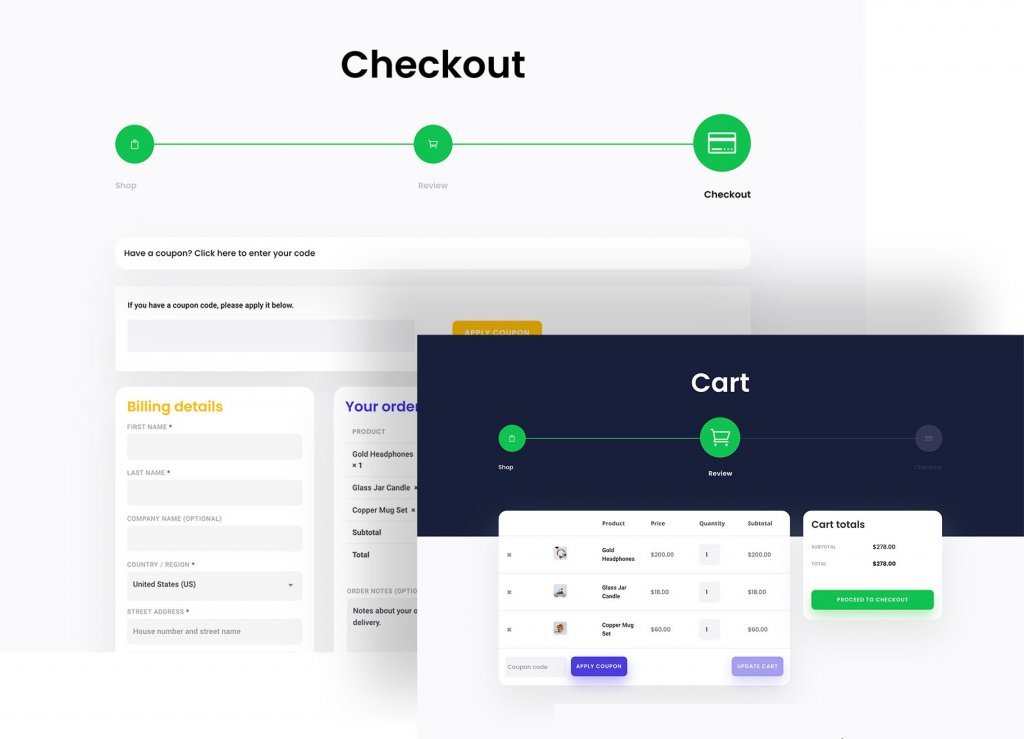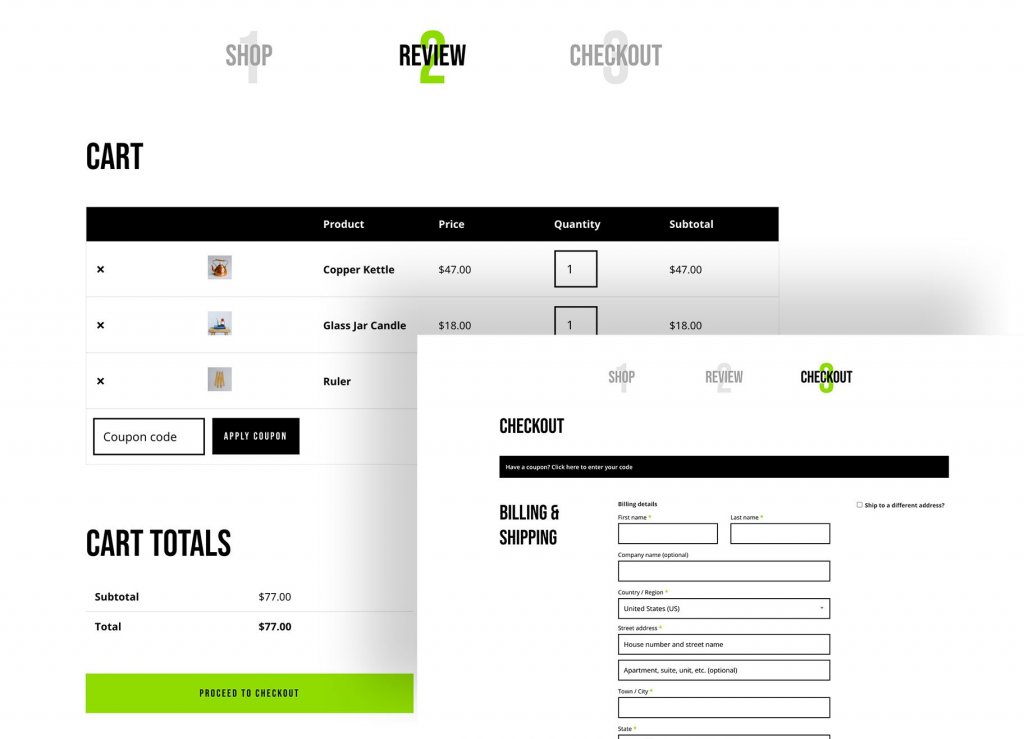 The Divi's New WooCommerce Modules Are Now Available!
As of right now, you can download the Divi WooCommerce update and we hope you enjoy it. If you want to be the first to learn about new Divi features as they become available, make sure to follow us on Twitter. Before making any changes to your website, I always take the time to go over each feature in great detail. A must-see movie and blog entry for anyone who uses Divi on their websites!