The Divi team are in the process of developing Divi 5, a major rewrite of Divi's core technologies that will improve performance, stability, scalability and extend-ability. It will also ship with a new API for developers.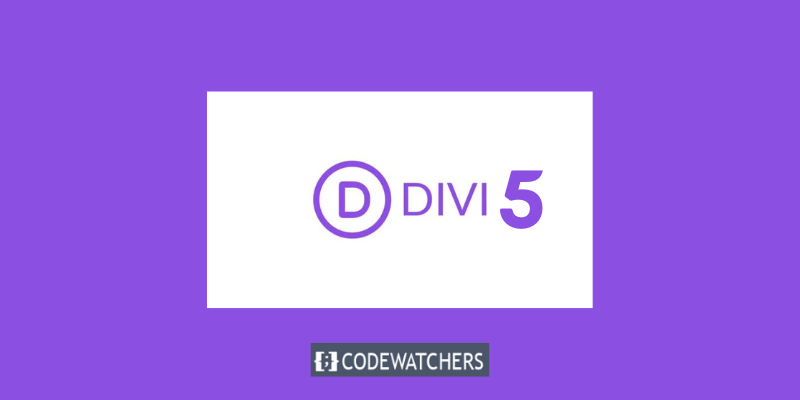 Divi 5 is currently in the Dev Alpha phase, which means it is not yet available to the public. The developers are working on solidifying the API and adding features such as section dividers, background videos, condition options and responsive content.
We have some exciting news to share with you about Divi 5. You will see how speedy Divi 5 is, and you will also get a glimpse of the amazing Divi AI features coming soon. Are you ready? Let's dive in.
The main focus for the month of May was on strengthening the features and capability of the Divi 5 API, which is the core of the Dev Beta versions. The idea is that they are creating a solid base that will enable their team and the developers to build awesome Divi modules and features.
Create Amazing Websites
With the best free page builder Elementor
Start Now
The Divi team are working on many small details and they are completing gradually, as they approach their first public release, where the UI will have to be refined and a robust set of Divi features will have to be done. Section dividers were improved on, background videos, condition options, responsive content and some bugs were resolved.
They streamlined and unified Divi 5's new REST API and completed several new functions and their applications, which aim to drastically cut down the time it takes to make a Divi module.
Again, more investing work is being done at the base level so that the rest of the Divi 5 project will move faster, and all the modules and features that will be added after Divi 5 will be built more quickly.
Divi 5 will be backward compatible with the current version of Divi, and the UI will look and function mostly the same.
The Speed of Divi 5
Divi does not intend to add many, or any, new features to Divi 5. However, one of the biggest changes that will come with this new version is a huge boost in speed, especially in the Visual Builder, where we all spend a lot of timeredg.
Even though the Divi 5 UI isn't done, and the builder is lacking features, below is a glimpse of the difference in performance that has continuously been mentioned.
Stay Tuned: Divi AI is Coming Soon
Apart from some of the features already listed in this article, Divi will also have some new features such as Divi AI introduced in this Divi 5, which will help users create better designs with artificial intelligence.
Conclusion
The developers are aiming to release Divi 5 later this year, after going through several stages of beta testing and feedback. They are also expanding their team to provide more value to Divi users during this transition.
Divi 5 will be backward compatible with the current version of Divi, and the UI will look and function mostly the same but with additional features, mostly the AI integration and its speed.