WooCommerce over time has had a considerable impact on the WordPress ecosystem. As a free plugin, it has a user-friendly interface, and with the features offered, it became quickly trending. Because of that popularity, companies like Yith have been able to create third-party extensions, add-ons, and plugins to enhance the experience with WooCommerce. In today's list, we'll highlight some of the top Yith WooCommerce plugins that you can use to enhance your store in 2021.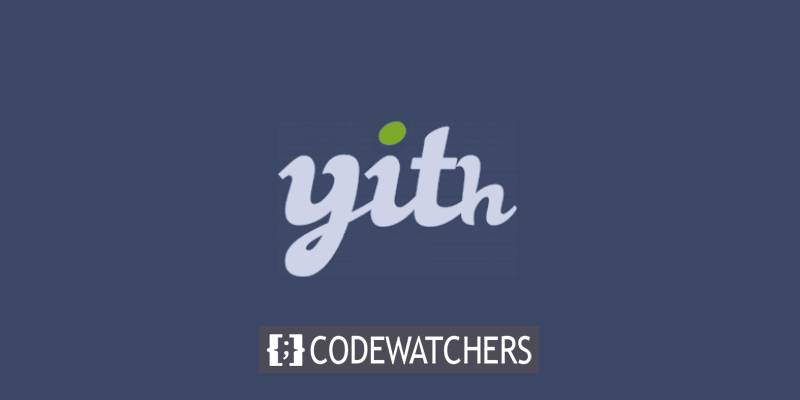 Yith WooCommerce Wishlist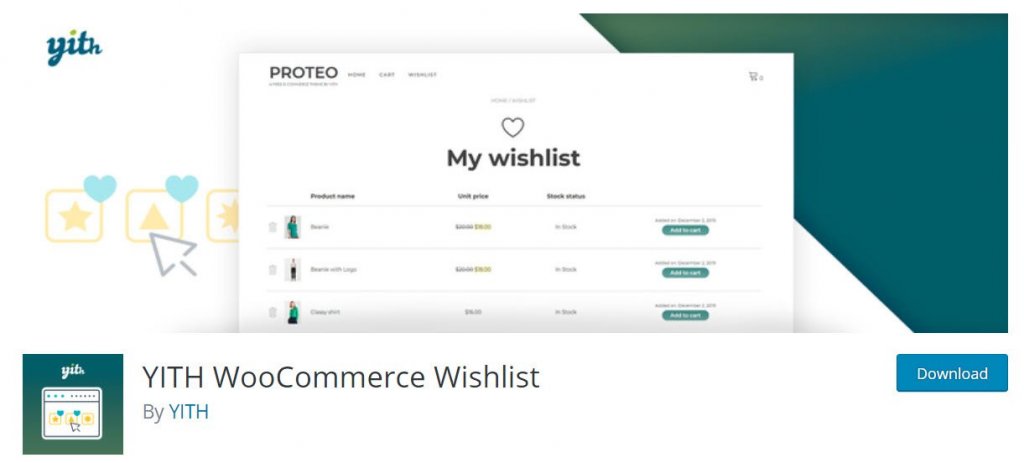 One of the best ways to keep users and customers is to provide a wishlist option on your store. So if they see something they want, they add it to a list to remember for later. This is useful as if they return to your store, they'll be able to resume their purchase. Yith's WooCommerce Wishlist plugin is simple to install and set up with all the provided functionalities.
The premium version is a bit pricey at $94 for a single site, but you get features such as being able to view individual users' wishlists and look at popular items. you'll even be able to send targeted emails to people based on the products they have selected.
Yith Infinite Scrolling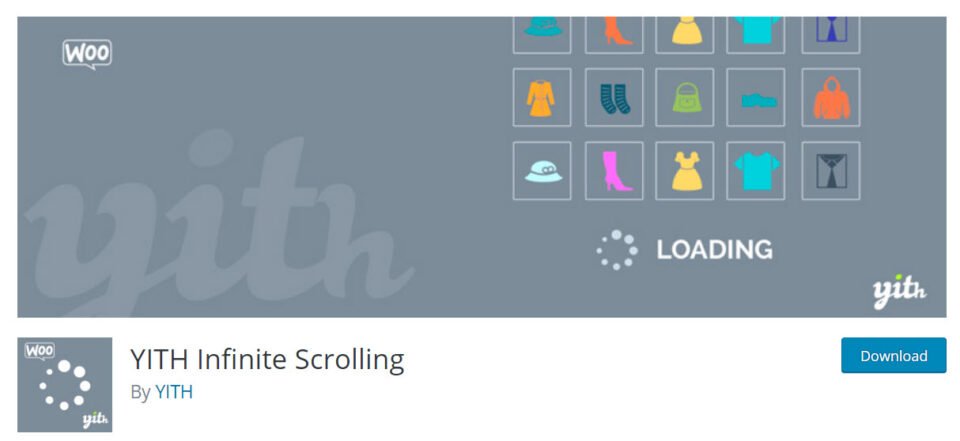 What if your customers couldn't just stop scrolling looking for products? While this doesn't guarantee a sale, at least you can be sure your visitor won't leave your store any time soon. The idea here is to show as much as possible all the products available so that they can make a choice. The Yith WooCommerce plugin for Infinite Scrolling does exactly that.
Review for Discounts Giving discounts is a nice way to get people back to your store. With the plugin Review for Discounts, you will be able to entice your users not only to purchase from your store but also to contribute to the site by sharing a review.
The idea here is very simple: they purchase a product from your store. Once they get it/use it, they can leave a review on your site to get a reward. With that, you'll be able to give them a refund for their next purchase. This strategy has sown positive result over the customers' interaction.
Points and Rewards Gamification is a nice way to improve customer loyalty. If that's something you've always wanted to realize on your WooCommerce store, you'll then like to use this plugin. Point and Rewards which is quite expensive $129.99 for a single store, gives you all the tools you need to make your website successful, in terms of user retention.
If there's one thing that social media has taught us, it's that people love small dopamine hits. If your users earn points and know they're special, they won't stop looking for that. With every purchase, a user can earn points that they can then later redeem for discounts or merch in your store.
Create Amazing Websites
With the best free page builder Elementor
Start Now
Ajax Product Filter Without a filter, search results can be entirely overwhelming in a large store or a store with many variations of products. The Ajax Product Filter lets your users filter your products in real-time without having to wait on a new page to load or begin a new search. Site speed is a hugely important metric to to users, and if they can't find what they want in your store quickly and easily, they'll go elsewhere.
Ajax Search Like the product filter above, Yith's WooCommerce Ajax Search provides real-time results for whatever your users type in. Unlike the browsing capability above, this plugin gives users the ability to specify what they want, down to the SKU in your inventory.
You can let them search by category, tag, keyword, and the field autocompletes with results as they type, so even if they're looking for 1 product, they get 6 more similar ones that might also interest them. As a plugin, it's hard to beat because it not only offers a good user experience and genuinely useful features, it also passively upsells and helps your store move more products.
Key Features
Search By Vendors
Compatible With WPML
Various Layout
Product Description
Product Preview
Promotion Shotcut
Various Search Form
Display Product Price
Yith WooCommerce Gift Cards Would you like to offer Gift Card to your customers? If you're not doing so yet, then you should know you're leaving money on the table. That is one of the simplest and easiest things to give, as it can be free money for you. A number of gift cards go unredeemed, meaning that someone could potentially pay you for a gift card that never gets redeemed. While that's an outlier, it's free money. On top of that, being able to just let people give you money for what amounts to store credit for them to give away means a quicker and easier shopping experience for them. This plugin basically makes everyone involved's lives easier.
Key Features
Create and edit Gift Cards
Create and Sell Virtual Gift Cards
Create unlimited physical or virtual gift cards
Email Gift Card
Create a gallery of images
Customize the Gift Card code patter
Wrapping Up with Yith Plugins For WooCommerce
There are way more Yith plugins than this. These only skim the surface of what's available out there. Do you believe there are some plugins that need to be on the list? Let us know.