If your content structure allows it, displaying content on tabs is extremely important. As you may be aware, displaying content on tabs is essential in attracting customers' attention. As a result, a significant number of plugins arise to support you in doing so. Finding the best one for your site, on the other hand, will be challenging. Elementor offers you a good amount of options in this regard. In this post, we will go over the seven best Elementor tabs plugins for WordPress.
1. Premium Addons Premium Addons is one of Elementor's addon plugins that offers you generous aid when it comes to extending your content on tabs. You can quickly customize your site with 40+ different forms of introducing information and styles of interesting tabs.
Key Features
Content switcher
Pricing tables
4 style of vertical tabs
4 style of horizontal tabs
3D flip box
Professional support
2. Essential Addons Essential Addons brings you 65+ innovative components and augmentations that can help you improve your site. It also contains a lot of technical gadgets that serve as a foundation for your most incredible work.
Key Features
Good support
Nested vertical tabs
Vertical style of tabs
Regular update
Nested horizontal tabs
Support for nested accordions
3. Livemesh Addons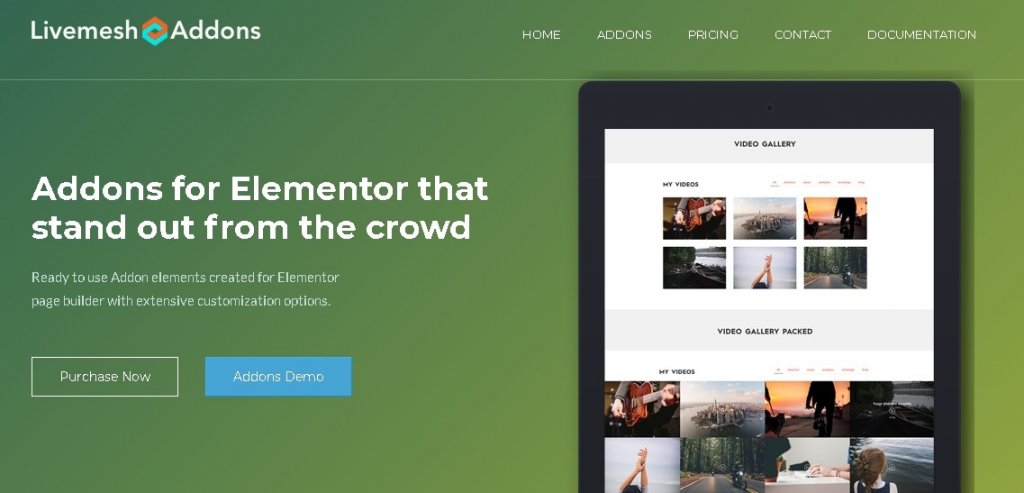 Livemesh Addons is another handy plugin. This plugin has 20 different tab styles that may be accessed, including bright and dim versions. Furthermore, it is fully responsive. As a result, your site will always have an engaging interface on every device.
Key Features
Light tabs
Dark tabs
10 designed tabs
Vertical tabs
Horizontal tabs
Fully responsive
4. Elements Kit Addons Elements Kit Addons is another simple and effective plugin. This plugin, like others, lets you add information to many tabs in a variety of ways. It also includes various powered devices that will wow your customers.
Key Features
2 style of fill color box
Fill body content box
Full grid with icon & gradient fill.
General line style tabs
Icon & content box style
Multiple tab styles
Create Amazing Websites
With the best free page builder Elementor
Start Now
5. Powerpack Elements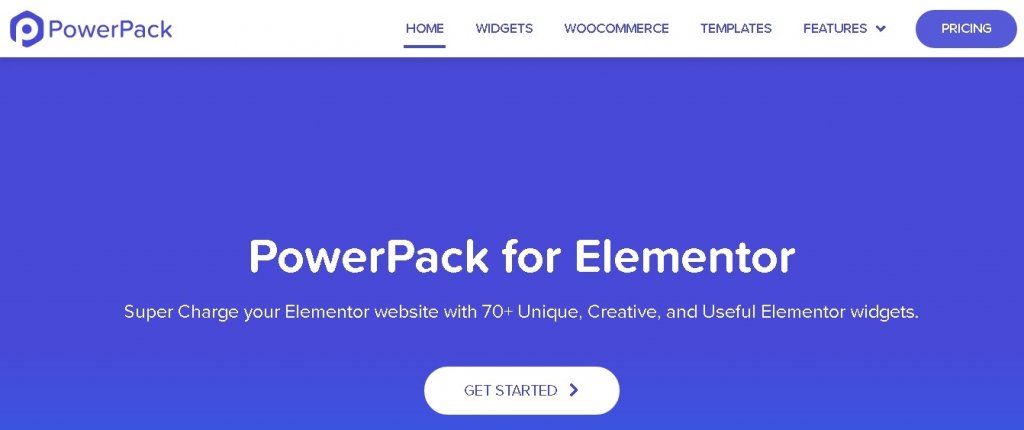 Powerpack Elements is a fantastic plugin that you can highly benefit from. Basically, you may place your content in several tabs with various design options. It also has a number of other features, which allow you more control over your tabs.
Key Features
Add text/images into tabs
User-friendly
6 available styles of advanced tabs
Notable support
Basic style of advanced tabs
Full grid with icon and color fill
6. JetTabs JetTabs is another addon on our list. Above importantly, this plugin gives you attractive display options. They're in fashionable tabs format, for example, with attractive squares, photographs divided into accordion squares, and so on. Furthermore, it has additional functionalities, making it an attractive option overall.
Key Features
Vertical tabs layouts
Switch between content blocks
Horizontal tabs layouts
Classic and image accordion
Regular update
Ability to add any template into tabs
7. Elegant Tabs The Elegant Tabs plugin is a fantastic option that provides support to your dynamic content to various tabs. You may also change the look of tabs/segments using a massive palette of colors, symbols, and foundations.
Key Features
Auto switch tabs
Tab active on load
Custom colors, icons and fonts
Good support

Tab URL for link

Justified tabs and vertical tabs
These were the 7 Best Elementor Tabs Plugins For WordPress from our recommendations. That's all from us for this tutorial. Make sure to join us on our Facebook and Twitter to stay updated about our posts.