Sliders are an amazing way to add engaging content on your websites such as images or videos and be displayed in an attractive way for the user to increase impressions and maximize engagement.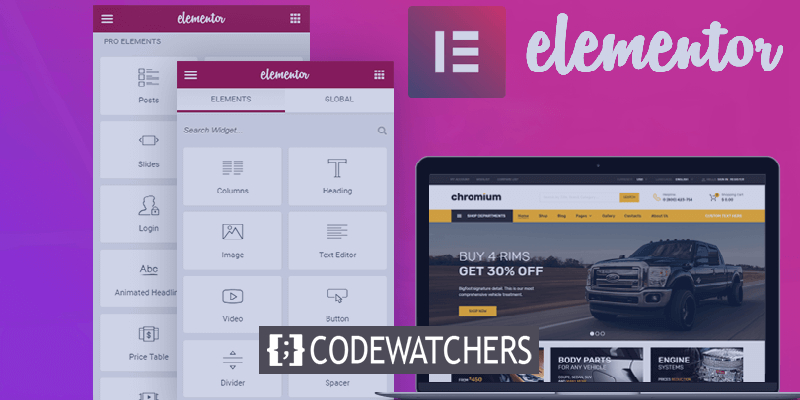 There are a lot of plugins that one can use to create sliders on WordPress using Elementor. In this tutorial, we have listed the best 6 Elementor slider plugins that you can use to create an amazing slider for your WordPress website.
Why Should You Create Sliders
Sliders are created to display a series of media i.e. Images and Videos as a slideshow on your website. With Sliders, you can display the important content on your website in a way that is more engaging and attractive.
With multiple different designs, Sliders can help you make a focus point on your website. This content as it will be displayed on a slider will receive more impressions from the visitors and bring much more attention.
Create Amazing Websites
With the best free page builder Elementor
Start Now
You can use sliders to display your recent posts, announcements, top-rated work, and much more. Sliders can also make your visitors, stay on a page for longer and increase their activity on your website.
Why Should You Use Slider Plugins
When adding Sliders, Slider plugins can make things much easier and simpler. Without any prior coding knowledge one can create sliders using these plugins.
Elementor slider plugins are readily available out there which you can use to create amazing Sliders for your website and gather your audience's attention in a more effective way.
Another benefit of the Slider plugin is that it automatically imports slides of images and videos on your website while you can relax and see the plugin do its wonders. Using these plugins, you can also access a number of templates that you can use right away to create sliders in minutes.
6 Best Elementor Slider Plugins
Now that you know what sliders are used for in WordPress and why should you add them using a plugin, here are some of the best plugins you can use to add them. JetElements is one of the most amazing Slider plugins that you can use to create creative and eye-catching sliders without having to deal with the heavy hassle.
Alongside its brilliant compatibility with Elementor, the plugin comes with a highly simple and friendly interface for beginners and experts to appreciate alike.
With JetElements, drag and drop customizations feature, you can add sliders equally responsive on all types of devices. You can also use a list of readymade widgets to enhance your content and overall your website for a better experience.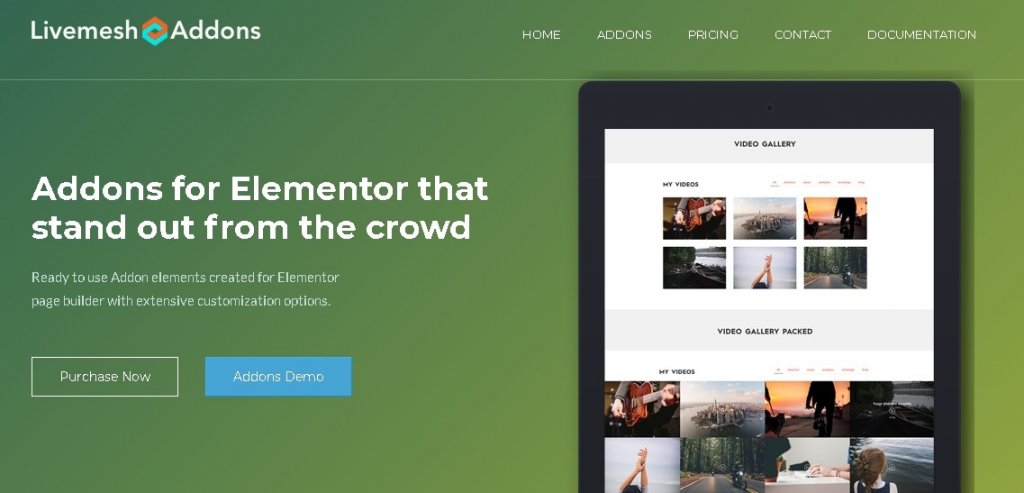 Livemesh Addons is a brilliant Elementor addon that can be used to create engaging and attractive sliders for your website with Elementor.
Livemesh Addons is extremely powerful yet quite simple and can let you create image/video sliders with a few simple tweaks. You can directly use the post carousel option to create a slider to showcase your recent posts.
With Livemesh addons, you can add captions and thumbnails on your sliders while also use a number of addons for your Elementor site. Alongside being highly responsive for all devices alike, Livemesh has incredible customer support to answer your queries and help you further.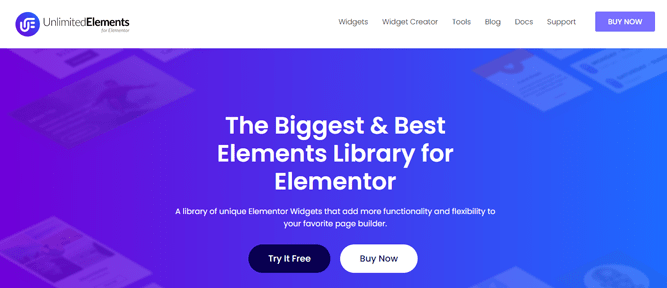 Unlimited Elements is an Elementor addon with huge readymade as well customizable widgets that you can use on your WordPress website.
With Unlimited Elements, you extend the already powerful Elementor Page Builder with amazing features and widgets. You can create tribune sliders, video sliders, image sliders, and post sliders using Unlimited Elements.
As soon as you get Unlimited Elements for Elementor, you have a huge variety of options to be creative with. You also have the option of adding animated widgets and carousels for sliders making your site look much more interesting.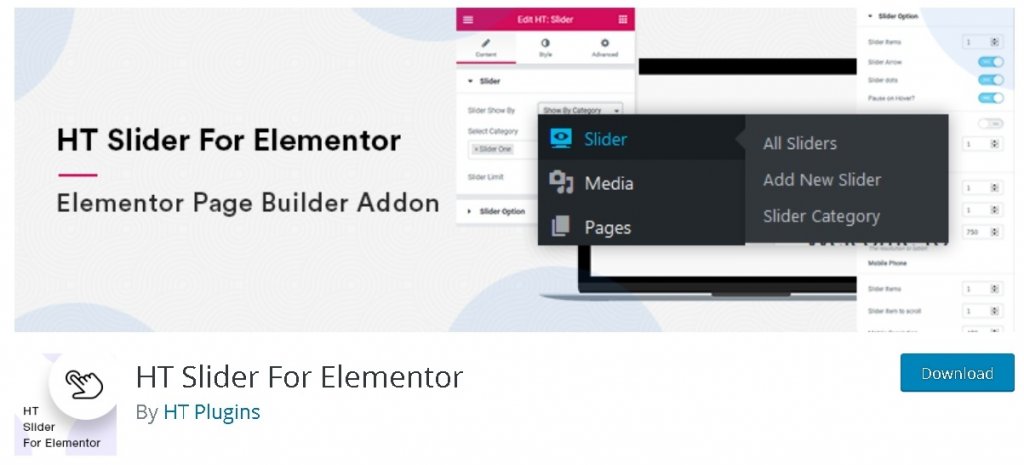 HT Sliders for Elementor is another Elementor Slider plugin using which you can create amazing sliders for your website. With HT Sliders, you can create video sliders, image sliders, post sliders, and WooCommerce sliders.
Moreover, this plugin lets you create theme-based sliders depending on the posts you are showing or the products you are selling such as fashion sliders, electronics-related sliders, minimalist sliders, and more saving you from the hassle of creating one from scratch.
HT Sliders for Elementor is available as a free version that can be used by anybody while it also has a premium version with limitless access and maximum customization.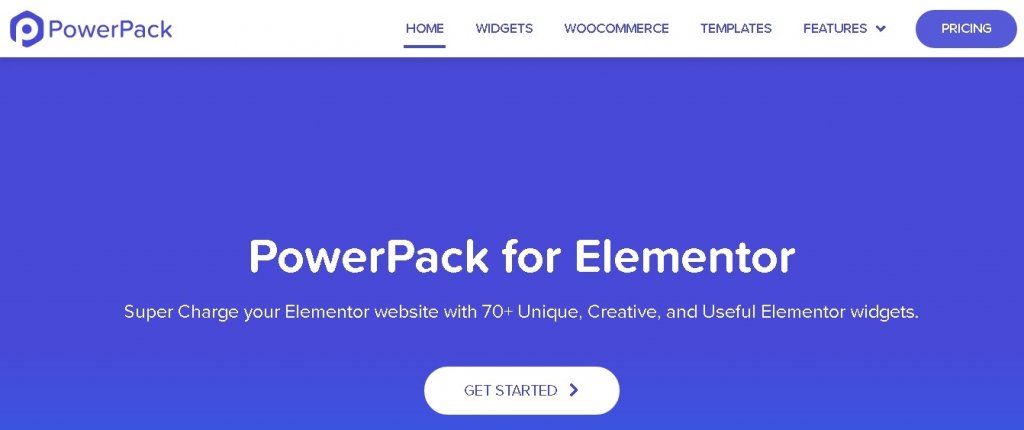 PowerPack for Elementor is a highly trusted Elementor addon using which you can create interesting sliders on your website without even having any experience.
With PowerPack you can access a number of carousels and widgets ready to be used and customized. The plugin is highly customizable and allows you to add featured images on your sliders as well as fade effects to make it look more creative.
Elementor's drag and drop customization alongside PowerPack really makes things easier for you. If you still don't figure it out, a series of tutorials and documentation helps you further in carrying out your objectives.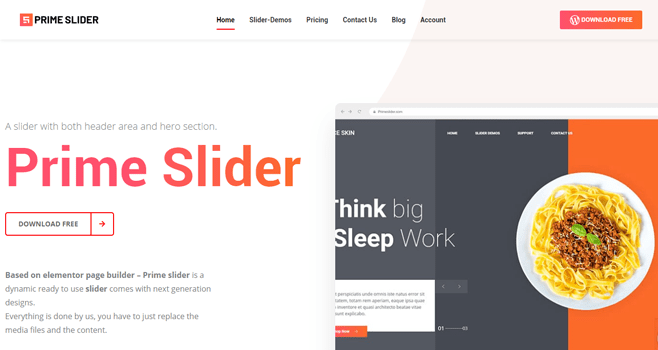 Prime Slider is one of the best and the most popular slider plugin completely compatible with Elementor Page Builder. The drag and drop interface is extremely simple and allows you a lot of variations in the way you want to create sliders.
Prime Slider has the ability to adapt the device it is displayed on hence, it is fully responsive on all types of devices. The interface is quite friendly for beginners to be creative.
With a number of demo sliders that you can add to your website, there is also an option to add a header section along with a slider section. For WooCommerce users, the plugin allows you to create a product slider with price captions.
Prime Slider is an all-in-one slider solution for your website. Moreover, the plugin does not burden and slow down your website while works fast itself.
Here are the 6 Best Slider plugins for Elementor Page Builder that you can use to create amazing sliders on your website and make your content stand out and look much more professional.
This is all from us for this tutorial. Make sure to follow us on our Facebook and Twitter to never miss out on our tutorials.