Businesses based on services, need to have clear and smooth communication with their customer. This does not only enhances a reliable connection between the seller and the buyer but also allows the client to participate.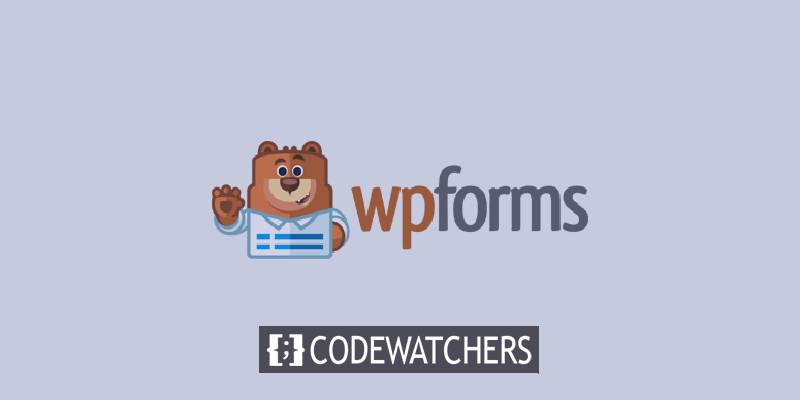 In this list of plugins, we are going to share some of the best plugins you can use to allow quotation requests on WordPress, but first we need to discuss why is it important to use a "Request For Quote" plugin.
Why Should You Use A Quotation Request Plugin?
Customers sometimes have different needs or requirements that they need to mention before going out and buying your services. While sometimes there is a chance that some services sound expensive or they might need customizations.
All of the above situations lead us to believe that there should a smoothly established communication between the buyer and the seller. It eliminates the chances of things going wrong and sidelines the confusion between you and your customer.
Create Amazing Websites
With the best free page builder Elementor
Start Now
Imagine that you own a Customized T-Shirt Store Online, and people give you their designs for you to get them printed. Now, without them telling you their requirements, you can not meet their needs and expectations.
While some online stores ask their customers to email them and discuss the details, some companies post services packages for customers to select from them. These options can further lead to a few more challenges.
Disorganized Data will make you shake your head. When your customers will call you or email you to Request A Quote the data will not be stored in an organized manner.
Limited Availability might cost you some customers unless you are working 24/7. A Request A Quote plugin will help you receive and store all the requests.
Communication Gaps can also create problems in such cases where you need to ensure your customers and guarantee them the quality of your services. Established clear communication from both sides helps the customer stay.
Let's move ahead and compare the best Request A Quote plugins that you can use for your website.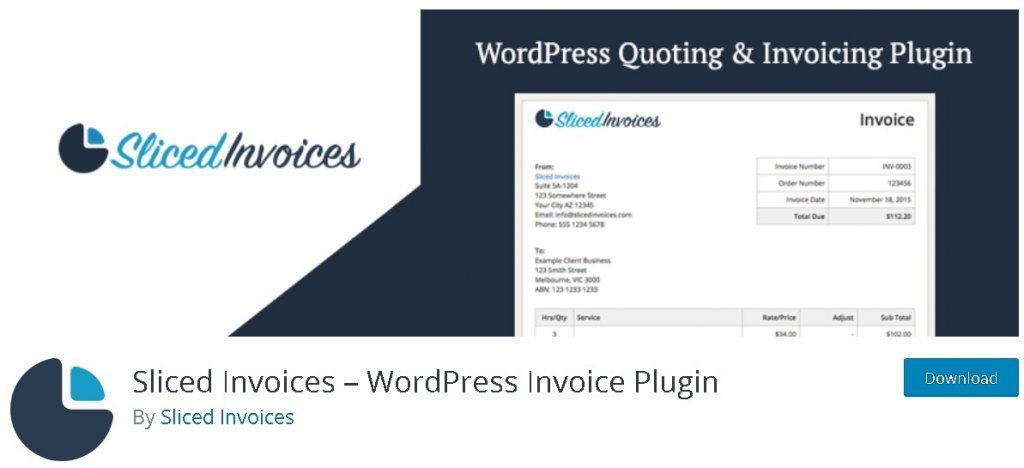 Sliced is an easy and simple WordPress plugin offering an invoicing system packed with a bunch of handy features to help your customers initiate a quote.
This plugin collects the customer's quote using a form, which you can, later on, use for a pdf of your quote to pass it on to your customer. All of this happens within WordPress and can be accessed from the dashboard.
The plugin allows you to add custom invoices, however, it comes with 3 quote and invoice templates which you can customize for further use. It helps you save the effort it takes for creating an invoice from scratch, while you can customize them using CSS.
You can add your business details and your logos to customize your quotes and hold onto customers. For backend quote request Sliced Invoices is an amazing solution.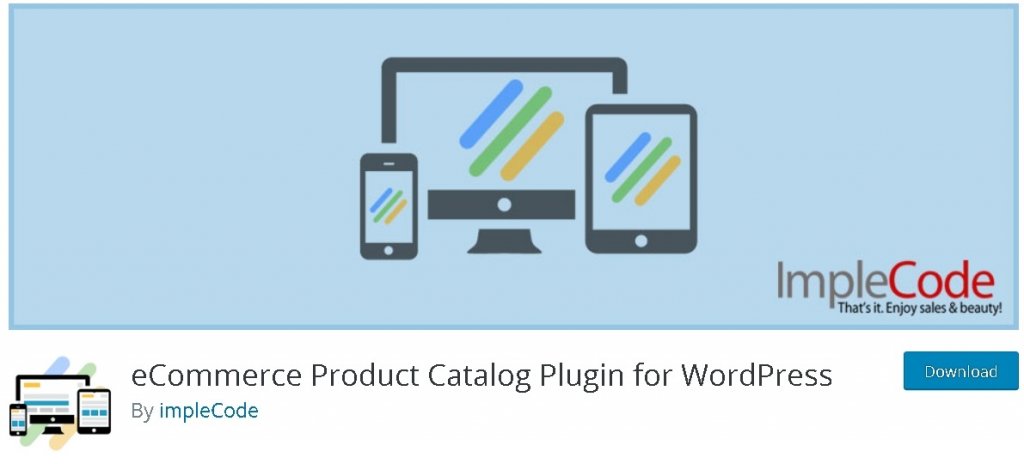 eCommerce Product Catalog is a free-to-use WordPress plugin that offers you to create amazing and responsive product catalogs for your online store. It helps in establishing fluent and clear communication between you and your customer.
Using eCommerce Product Catalog, your customers can request a quote for all your products or the ones they have selected. These products can also be categorized and filtered so that the customer lands exactly where he wants.
This plugin also works with all the WordPress themes, so you don't have to make unnecessary changes to your website. The plugin uses CSV for transferring data.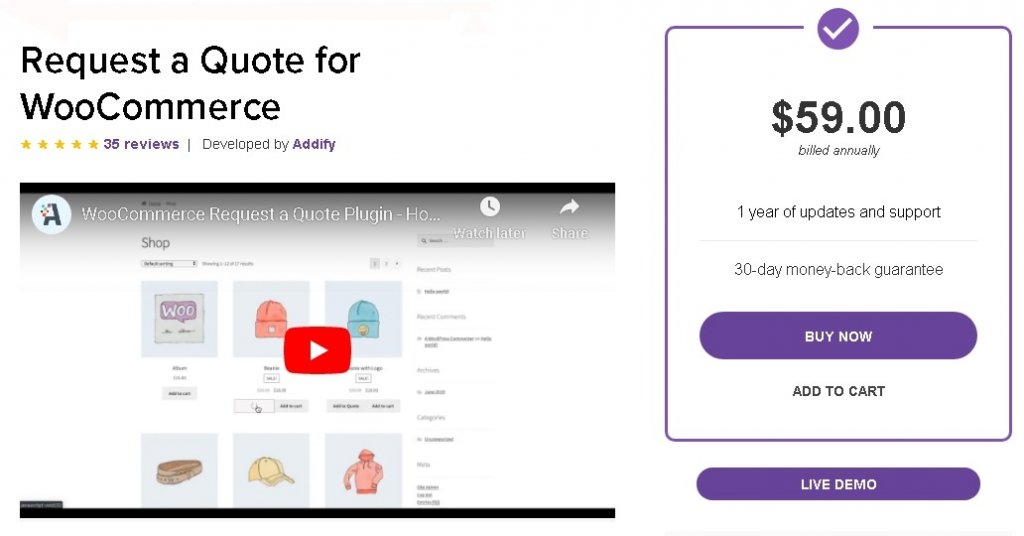 Request a Quote for WooCommerce is a premium and simple solution. The plugin lets your customers submit potential quotes in a basket, just like a shopping cart.
With this plugin, the customer then receives estimates of the products they choose. This plugin also offers customization of texts, you can create rules for specific products or categories. The customer can be redirected to a different page after they submit a request a quote with this plugin.
This helps in engaging your customer longer and makes them stay on your website. If you are looking for a simple and effective solution Request a Quote for WooCommerce is the way to go.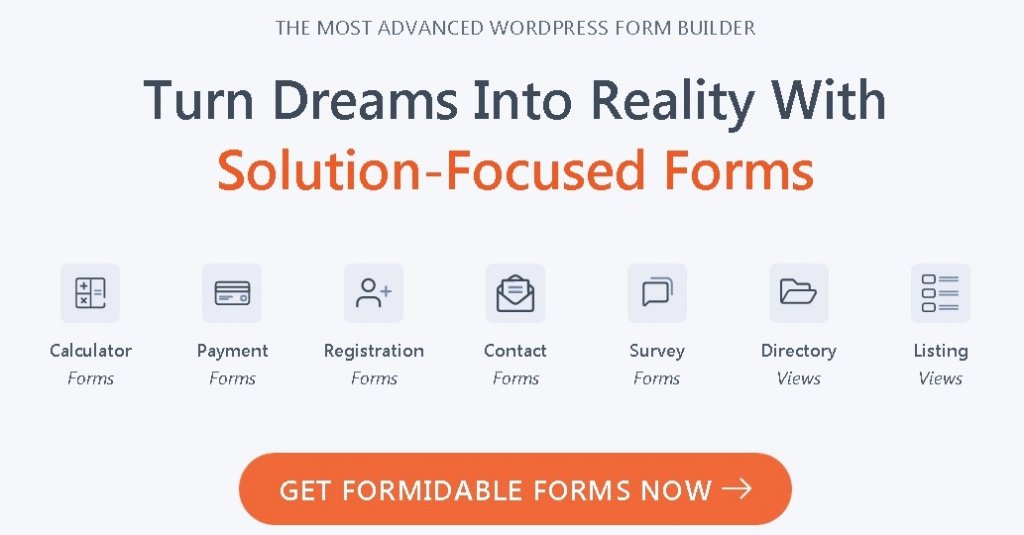 Formidable Forms is a simple and great form builder for WordPress which lets you collect information of all kinds from your customers. It is an all-in-one form builder solution.
Formidable forms' Request a Quote calculates the customer's quote and it sends an email to the customer, right after the quote is submitted.
The drag-drop editing of the plugin makes it easier for you to customize and make changes without hiring a developer. You can add numerous variable customizations to your form. This plugin can also be used for registration or subscription forms presenting a smooth experience.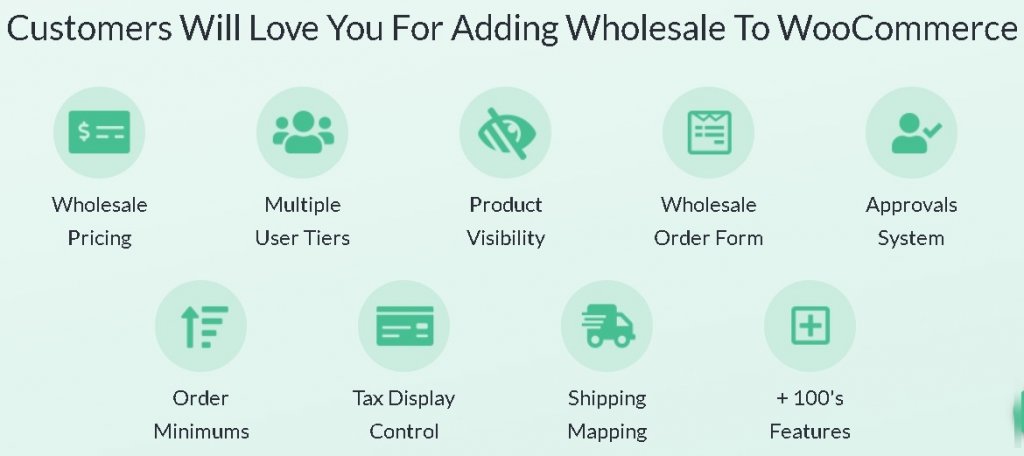 Wholesale Suite is a complete solution package for creating a Request a Quote form for your WooCommerce store. It is packed with Order Form and Prices Premium offering instant quotes for faster service.
Using Order Form, you can display your product catalogue on one page. It is also mobile responsive and makes the products searchable. The plugin also lets you hide or show products of your choice.
With Prices Premium plugin you can set discounted wholesale prices or minimum quote prices or rules. It allows you more control and lets you decide the way you go about selling your products or services.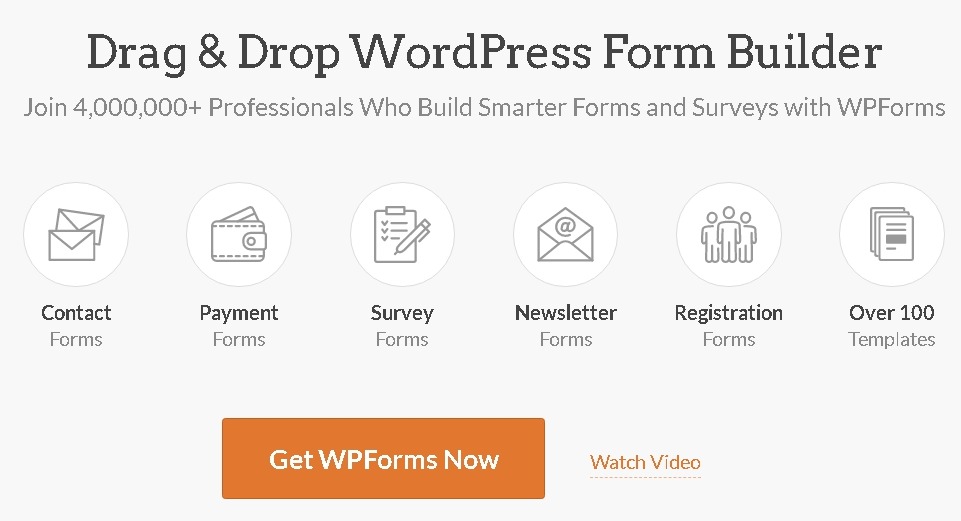 WP Forms is the most popular form builder for WordPress. With this plugin, you can create forms in minutes to receive any kind of information from your users or to request a quote.
The plugin is packed with templates including a Request a Quote option. Furthermore, WP Forms is a drag-drop builder which means you don't need additional coding or any developer to get your work done.
WP Forms' Conditional Logic feature hunts the irrelevant and relevant content according to the user's answers. This helps in giving users options which are relevant to them. For multiple offerings, you can add a drop-down or multiple choice for users to select the field they want to request a quote for.
The plugin comes with several other amazing features and solutions, which makes it the most popular Request a Quote plugin for WordPress.
That's all for this tutorial from our side. We will be glad to hear you out about the plugin that works the best for you in the comments. Make sure to join us on our Facebook and Twitter to stay updated about our future posts.