If I am not wrong, you are looking for the best Divi plugins that will help you to create outstanding galleries and sliders, right?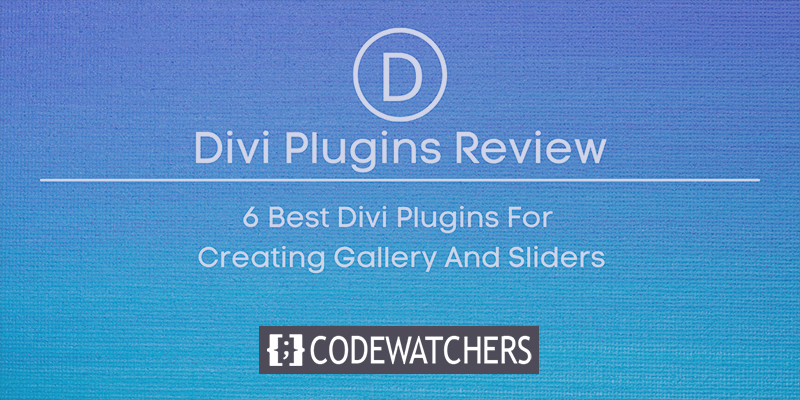 Galleries and sliders are used to display multiple images together on a website. Finding a good feature-rich plugin is quite time-consuming and difficult. No worries, CodeWatchers will help you to pick the right plugins according to your need. Today we rounded up the 6 most popular and highly rated plugins in Divi. We will see in and out of these plugins and see how you might get benefits from them.
6 Amazing Divi Plugins For Creating Gallery & Sliders
Here are the 6 premium plugins that we can use to create amazing galleries and sliders on Divi.
Elegant Gallery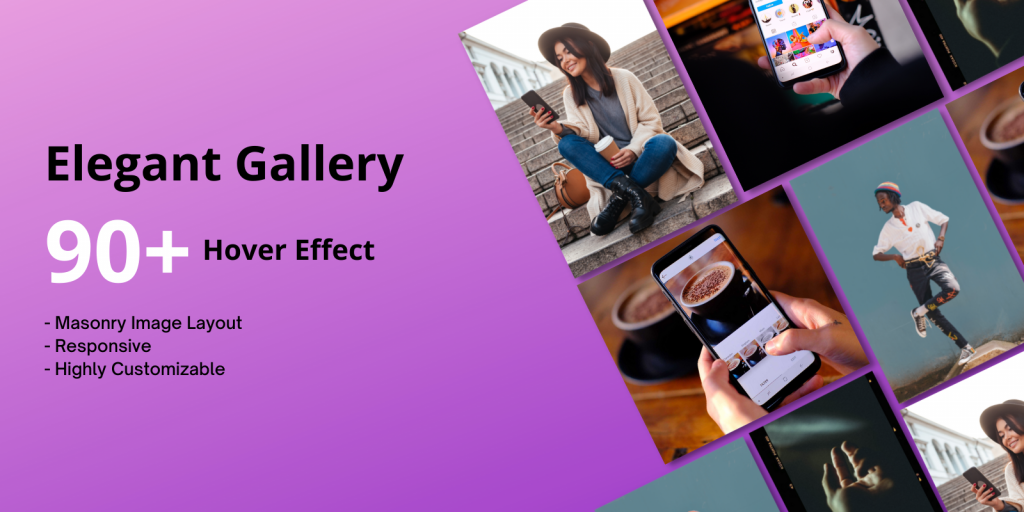 Elegant Gallery plugin is popular with everyone as a versatile gallery plugin, so we put it first. This is a Masonry design genre gallery plugin whose main weapon is Hover Effect. It has about 90+ types of hover effects that you can use as you wish. You can set the image number in each row and define the distance between them, use the background according to your choice, and last but not least - desired hover effects from a massive library. Also, you can add click actions according to your need - it will popup an overlay with the full image size and lead you to more about the topic, image, sections, etc. So far, Elegant Gallery has a very gorgeous premium product from Miguras.
Key Features
90+ Hover Styles
Capability to filter images
Full Control to Show/Hide content
Fast Customer Support
Lightweight & Fast
Responsive
Fully Supported
Full Control to stylize the grid, overlay & popup
Divi Sensei's "Before After Slider"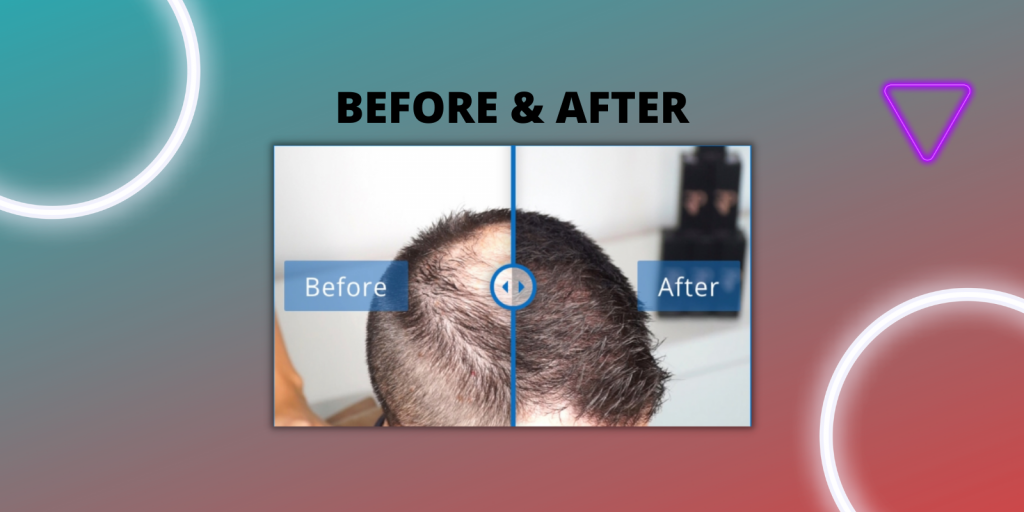 The Divi sensei "Before & After" module is a great plugin to compare images. It's a handy tool for comparison that can be used for industries like artistry, cosmetics, landscaping, automotive, and many more. It's the best plugin in the market for comparison because it's fully customizable and doesn't put a load on your website. It is a very lightweight plugin that generates only 20KB code files, and there you don't have to think twice about junk files. Divi sensei "Before & After" module put two images vertically or horizontally and help the user to compare between them. We assure you -if you are a designer, artist, automobile modifier who turns things into gems from ashes and wants to display both sides of the coin should definitely use this.
Key Features
Compare images with each other.
Display labels on hover for each image.
Display an optional overlay on hover.
Configure the colors of the slider, labels, overlay, text.
Configure the initial starting position of the slider.
Configure the direction (vertically or horizontally).
Customize the label text.
Use custom image ALT texts for better SEO.
Wow Divi Carousel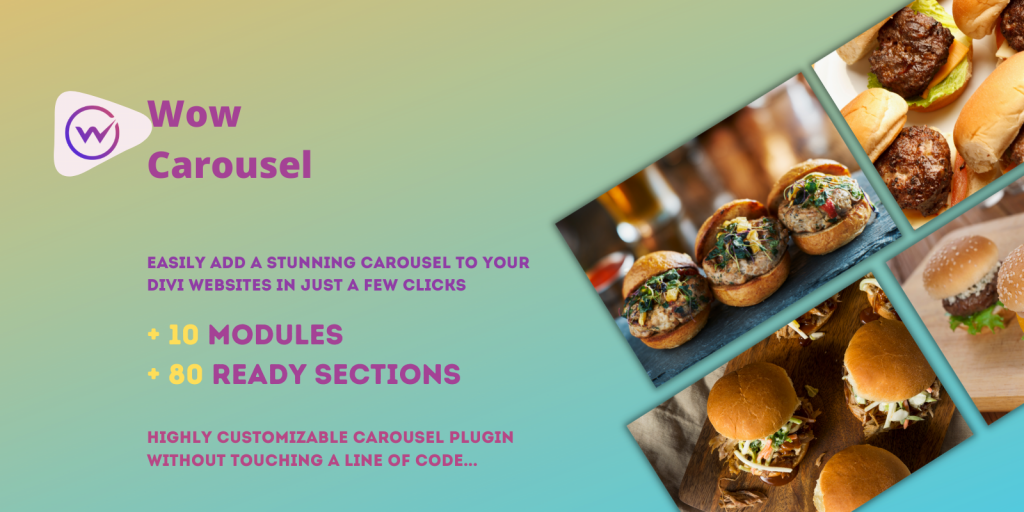 Wow Divi Carousel is a dynamic plugin. You can use it to make a carousel with images, posts, products, team members, testimonials, etc. Surprisingly you can also share social media posts like Tweets or Insta posts as a carousel. It is able to generate carousel subjects from external sources and display them onboard. It's a powerful plugin with blazing fast speed. Also, Wow Divi Carousel is a lite plugin, so it is not definitely a burden to your website. It has some more features that will make you convinced to use this premium product, have a look at them.
Key Features
Fully Responsive.
Fast, Lightweight & Powerful.
Auto Play ON/OFF.
Auto Play Speed Control.
Infinite Looping.
Show/Hide Navigation
Show/Hide Pagination Dots
Fast and Active Support
Divi Full Page Slider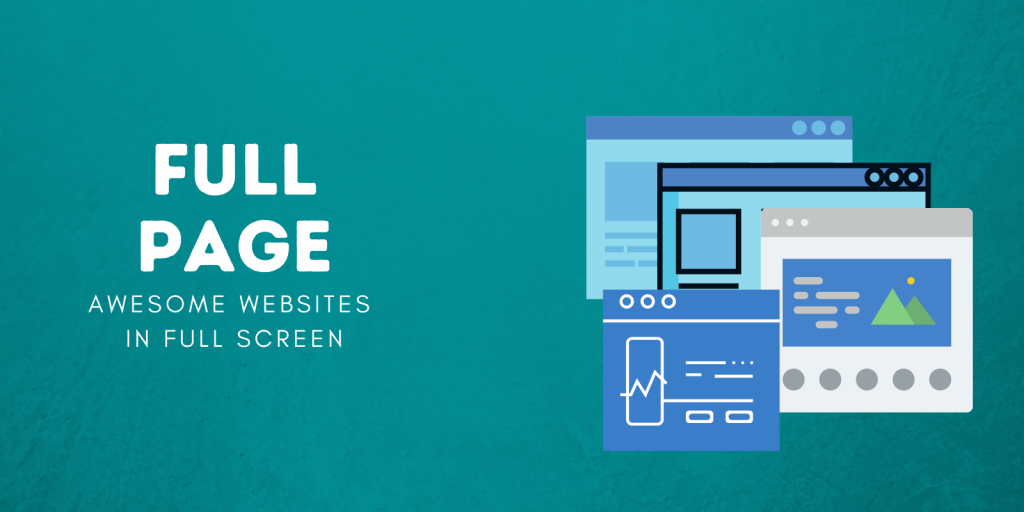 Have you ever thought about creating a landing page website with a slider? Well, Divi full page slider carries the total significance of its name. You can use this plugin to create dazzling effect-rich landing webpages that users can visit by sliding. Store or Service - Whatever the purpose of the website, you can give your visitors a full-page slider viewing experience. You can use a maximum of 10 sliders per slide or column. You can also give different effects to each slide separately. However, videos or anything with HTML tags cannot be used as sliding content. All in all, we found this plugin to be the best for full-page sliding. It has some more features, take a look.
Key Features
Reliable and Fast.
Easy to use.
100% customizable.
Horizontal and vertical slide movement.
Display title, subtitle, and button.
Several background options.
Responsive Layout.
Divi Gallery Extended Divi gallery extended is an awesome plugin to display your images in a masonry style. It is effortless to use, and without adding any CSS, you can display your beautiful images in the most elegant way. You can add multiple columns, assign space between them and put an overlay effect on them. It has a standard masonry layout option, also a dynamic masonry grid option that unlocks more features and displays your images most creatively! In addition, you can put links into images, display a gallery in a lightbox, and filter images by categories. It allows you to add a max of 15 columns in a row and puts pagination control in your hand. Amazing right? Here are some other features that will amaze you more!
Key Features
Fast & Smooth User Experience.
Bulk Edit Images
Fetch Medium, Large, or Full-Size Images on Front-End for Optimized Performance.
Intuitive Image Formatting Controls
Set Background Color & Opacity for Lightbox
Styling Control for Image Title and Caption
Add an Overlay Effect on Hover to Your Gallery Images
Define Separate Number of Columns for Desktop, Tablet, and Mobile View
Divi Carousel Module 2.0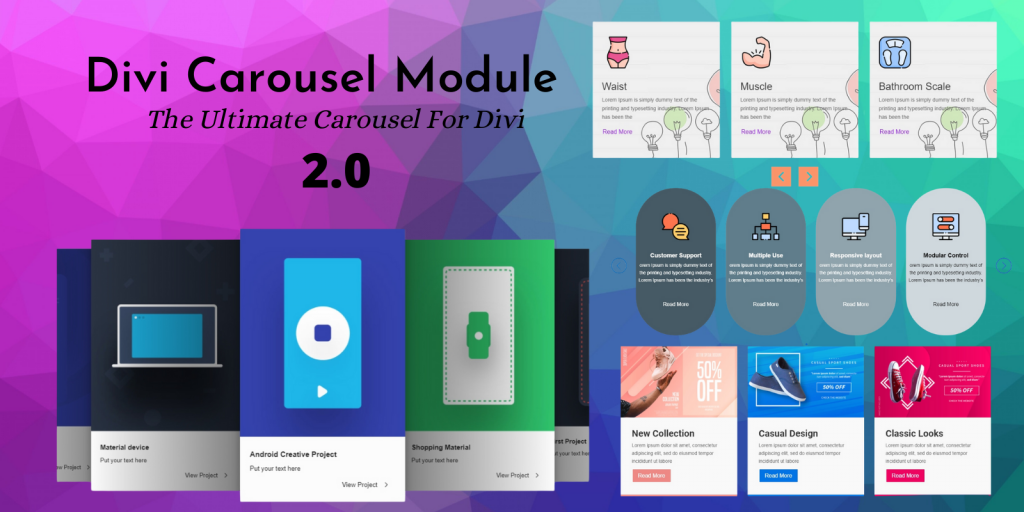 Divi carousel module is a mighty carousel plugin. You can create a carousel of testimonials, products, logos, images, posts, landing pages, and whatnot! It has a massive library of innovative ways to showcase items, and undoubtedly Divi carousel module is an all-in-one module for the purpose. It has some advanced features that allow you to control every section of your carousel. We can assure you that this plugin will defiantly draw a new positive impression to your website. Here are some more features, have a look at them.
Key Features
Huge Carousel Library
Multiple Sliding Options
Custom Spacing Option
Lightbox
Image overlay with or without Icon.
Image border and shadow.
Fast Support System
Arrows with customization and positioning.
Social Icons.
Rating options.
ID & Class for a single item.
Dots.
Equal Item Height.
Final Thoughts
Divi itself is a powerful theme with a wealth of designing options. These plugins act as influencers there. Each of the plugins we discussed in today's post is the best in its own right. We have tried our best to mention which plugin will be helpful for you for particular purposes. I hope you find your desired plugin through this post. If so, a share will be magnificent.
Create Amazing Websites
With the best free page builder Elementor
Start Now