After all, no one likes advertisements unless you're a marketer or own an internet company. Adblocking surged by 41% internationally last year, and there are currently over 198 million active users using adblockers all around the world.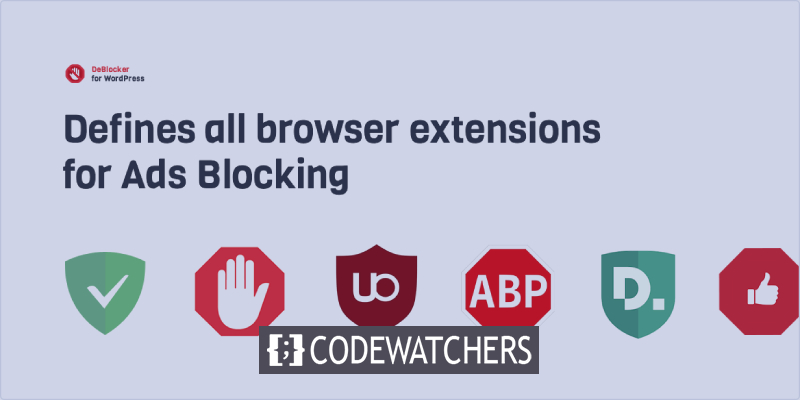 For a WordPress website, it can be sometimes annoying to put so much content for the users online while also not being able to get your ads through. If the majority of your website visitors or blog readers do use an adblocker, here are the 5 best anti-Adblock plugins that you can use.
Top 5 Anti-Adblock Plugins For WordPress
Adblocking is a difficult subject to grasp, and not all of these plugins will function in all circumstances. It's better to think of this as a list of possibilities to check out before settling on the ideal one for your site.
Block AdBlock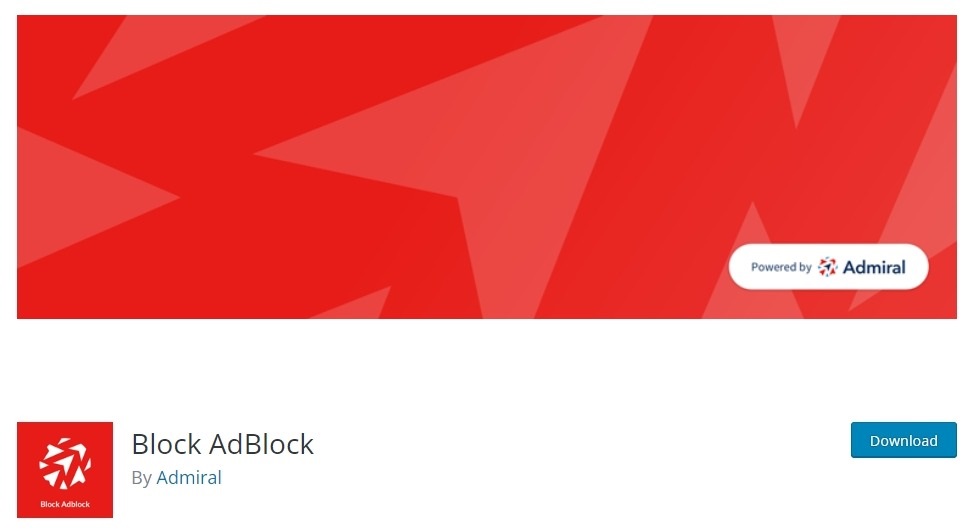 Publishers may use the Block AdBlock plugin to freeze their content until users disable their Adblock add-ons. SEO-friendly material stays locked. This plugin is simple to install and use. Block AdBlock's key benefit is that it is extremely fast.
Simply install it, then go to your wp-admin menu and select "Kill AdBlock Settings." A basic, uncomplicated window will appear. Click "Save Changes" after selecting/checking all of your preferences:
Create Amazing Websites
With the best free page builder Elementor
Start Now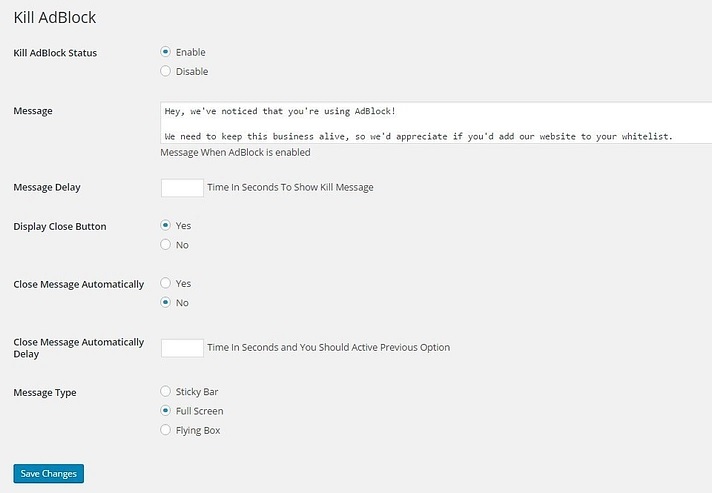 As you can see, you may type your own message and display it in one of three ways: Sticky Bar, Full Screen, and Flying Box are the displaying options. While you can also choose the display time for each message alert.
Simple Adblock Notice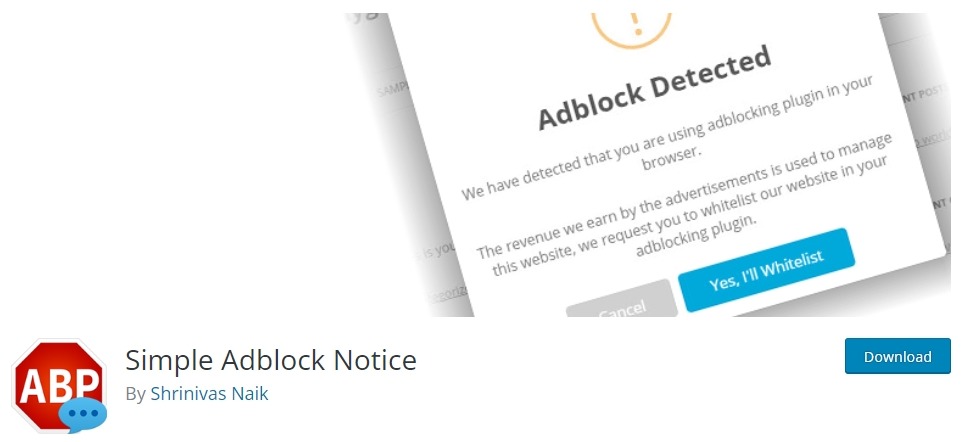 A small plugin that displays a message if the visitor is using an adblocker. This anti-adblock WordPress plugin comes with a free version that just allows you to set the frequency of the notice.
You may edit the notification message, title, and pick which sites the message should appear on with the premium version. Simple Adblock Notice also has a "Strict mode" option, which disables the adblocker and conceals the entire website until the user disables it. Until adblockers are no longer identified, this option renders your WordPress website fully inaccessible. The premium version of Simple Addblock Notice is priced $5 for all of the advanced features.
Ad Blocking Detector This WordPress AdBlocking Detector plugin takes a unique approach to adblocking. It provides you with several shortcodes to connect with your visitors who are using adblockers.
Instead of the original article, you might show them a personalized message. This basically implies that only visitors who disable their adblocking software will be able to read your content.
AdBlock X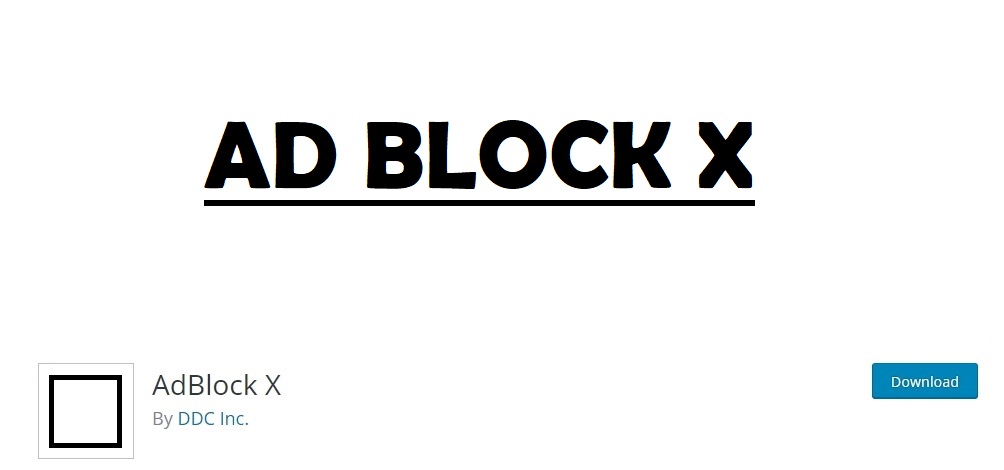 Ad Block X is a simple plugin that allows you to keep track of users who have turned on ad blockers on your website. AdBlock X provides you with information such as unique visitors, visitors who use adblockers, page visits with an adblocker activated, and how many times the blocker was removed at your request.
It provides you with a detailed dashboard that includes several statistics, figures, and percentages concerning the impact of adblockers on your website. This plugin allows you to build custom messages in which you may request that users add your site to their whitelist. You may also select the format in which the messages are displayed.
DeBlocker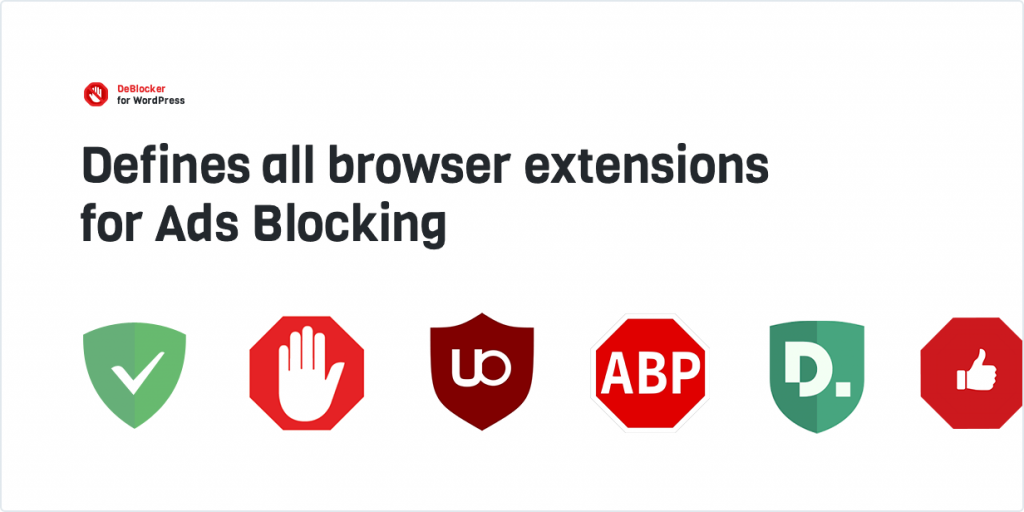 DeBlocker is a powerful utility and cost-cutting plugin for WordPress-based websites. The purpose of this Plugin is to prompt a website visitor to disable ad-blocking browser plugins. Most ad-blocking browser extensions, such as AdBlock & Adblock Plus, uBlock & uBlocker, AdGuard AdBlocker, Poper Blocker, Ads Killer, Adaware Ad Block, Easy AdBlocker, and many more, are defined by the Plugin.
You can alter the colors and size of the pop-up window, change the text or title, and, if required, conceal the message, thanks to the plugin's flexible options. Modal Window and Full-Screen Lock are two DeBlocker themes.
These are the 5 plugins that you can use in order to deal with the AdBlockers. Make sure to search through all of them to find which one works the best for you and your website.
Join us on our Facebook and Twitter to never miss out on our posts and tutorials.