Spectra Builder is a Gutenberg extension that allows you to take the website design to the next level using the blocks. Unlike other Page Builder, Spectra comes directly embedded on Gutenberg which means that you won't get lost because it's pretty much the same interface.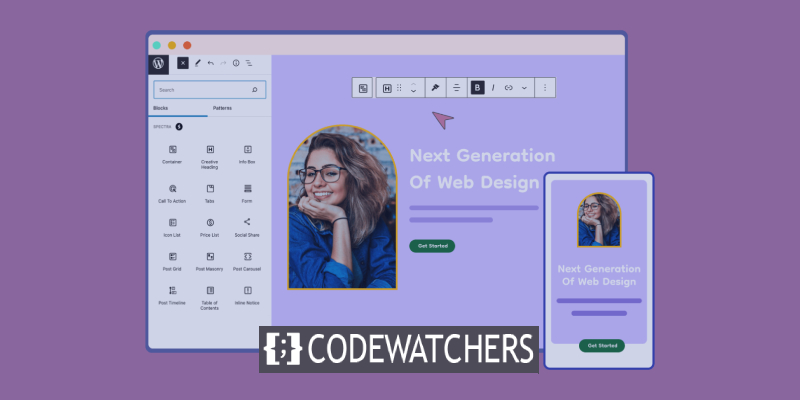 Globally Spectra builder is used on 3 million websites and a growing community. But, for what reason should you really consider using that plugin on your website? In today guide, we'll share 10 reasons you should probably start using Spectra Builder today.
1- Easy to use Interface
As we've mentionned before, Spectra is a more a gutenberg extension that a complete page builder on himself. If you've been using Gutenberg for a while, you'll find that joyful to see your experience inriched, using an already familiar interface.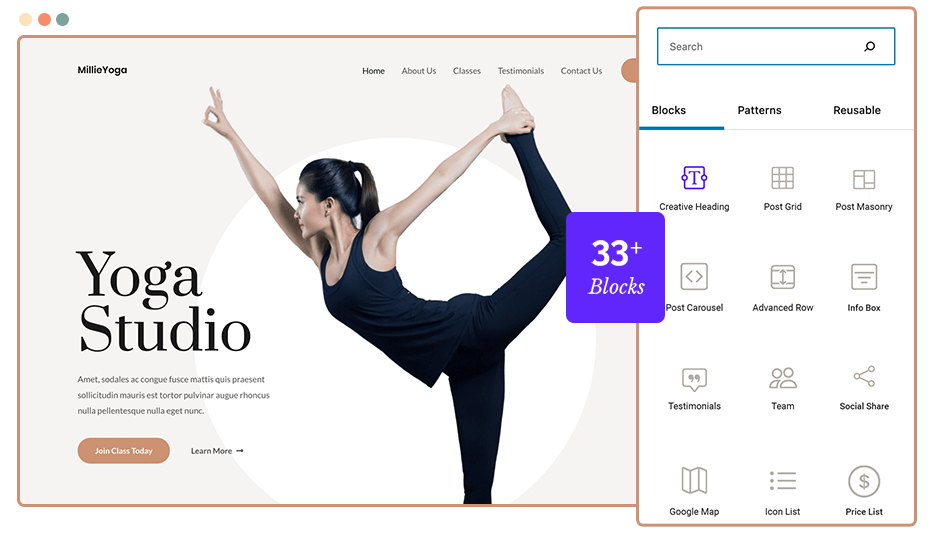 Everything is displayed using the Gutenberg layout. We've never seen such a seamless integration with Gutenberg.
Create Amazing Websites
With the best free page builder Elementor
Start Now
2 - User Experience
By user experience, we're talking about how you feel using that editor. The good news with Spectra is that this plugin allows you to customize some behaviors it has. For example when you click on a block, that immediatelly collapse and that behavior might not be like by everyone. On the settings, Spectra has added a panel that allow you to change that behavior. You need to head to "Settings" > "Editor Options" and "Collapse Panels".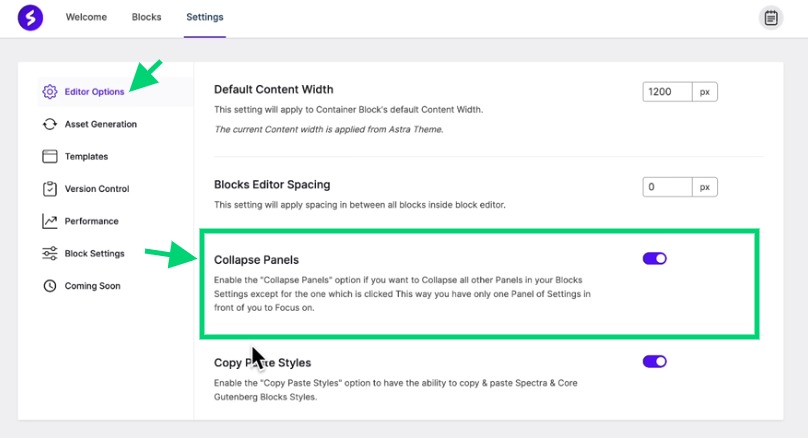 Another interesting behavior is that for every block you work on, it keep the state of the settings and how you left the settings. For example, if you're editing a button and changes the color, after you click on another element and come back that button, you'll still see on the side the same settings as you left it the first time.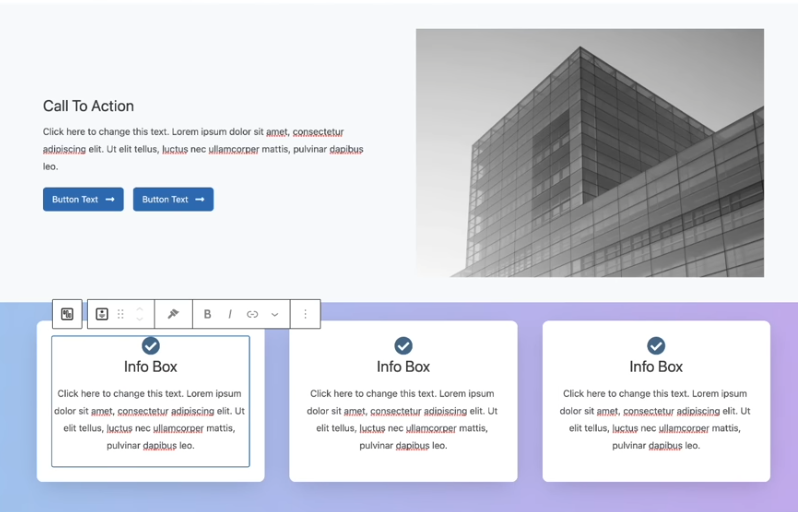 3 - An All In One Solution
Unless other Gutenberg extension that provides a bunch of block, this offer a complete solution. This means you'll need less plugins as it comes with pretty much everything you need. For example, it comes with a coming soon page. There you'll just select the page you want people to see and turn on the feature.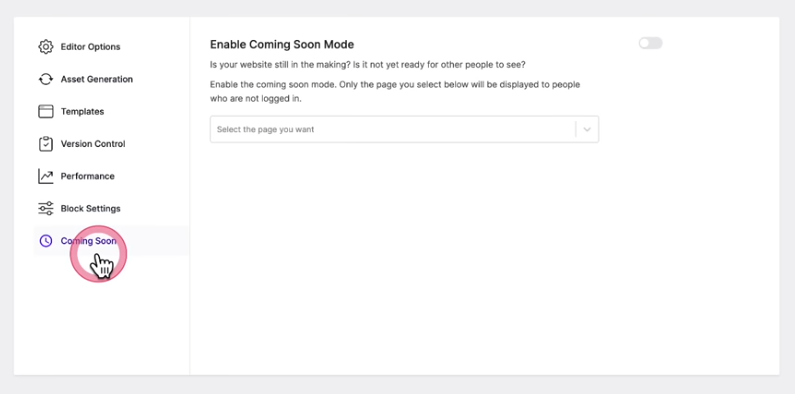 When you take a look at the available blocks, you'll see there are blocks that was supposed to be provided as a plugin. For example if you want to create a form, usually you'll plugins like WPForms. Fortunately Spectra embed a form builder.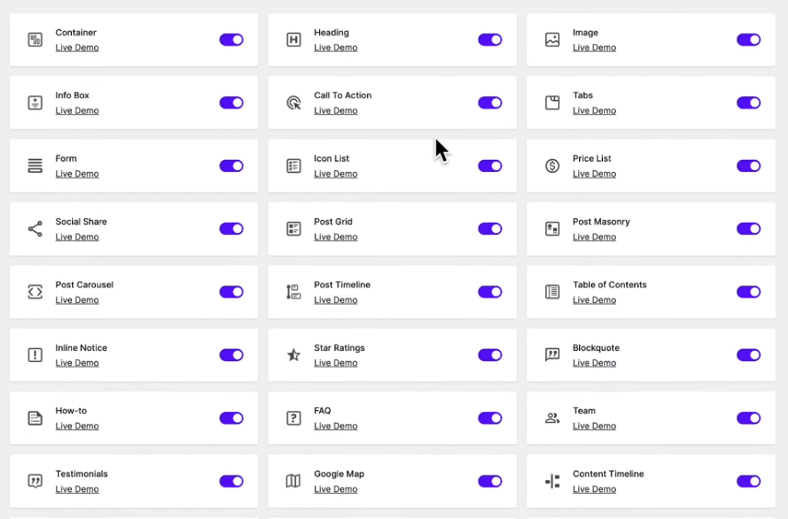 It also comes with social shares buttons, Google maps, etc.
4 - Modular Blocks
All blocks are completely modular. You can choose only the blocks you want to use daily. You can activate/deactivate by category or all globally.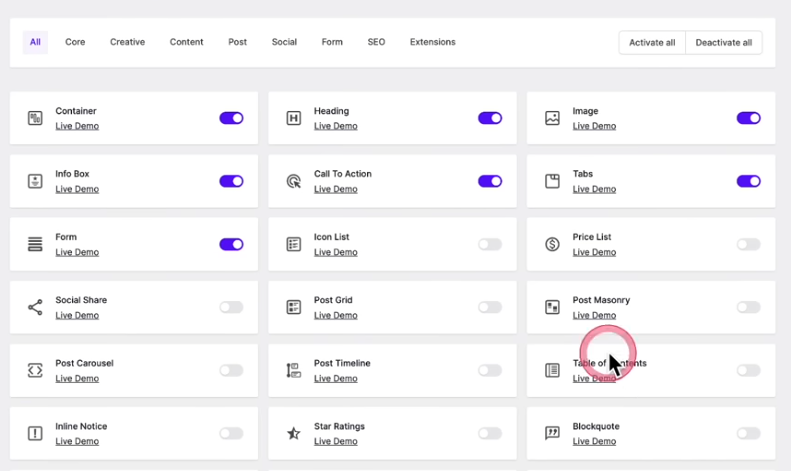 5 - Layout System
This layout system is based on flexbox. It's also what is used on Elementor. This layout mecanism make it possible to create complex, responsive and well shaped layouts.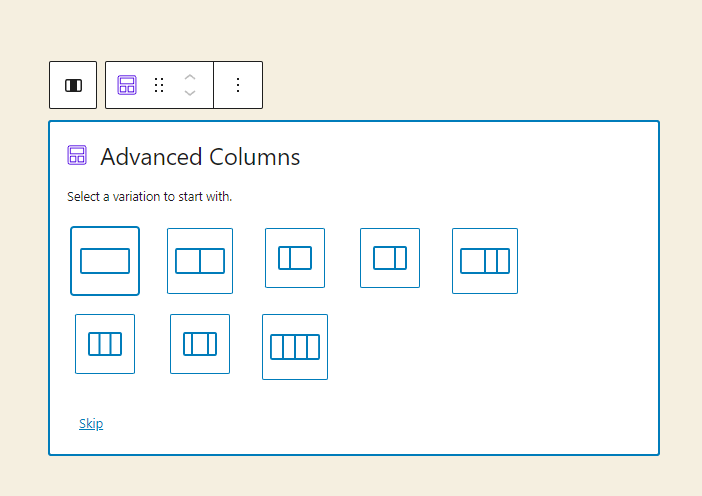 Once you've selected a layout, you'll be able to adjust the flexbox settings on the right panel. At the moment the CSS Grid is not yet implemented, but that will come on updates.
6 - Blocks Aren't Just Blocks
Block can do more than what they are made for. To illustrate this, we have a block named "Heading" that can be used to display a heading on a page. With Spectra, you can see advanced settings that allows you to add a subheading and even a divider.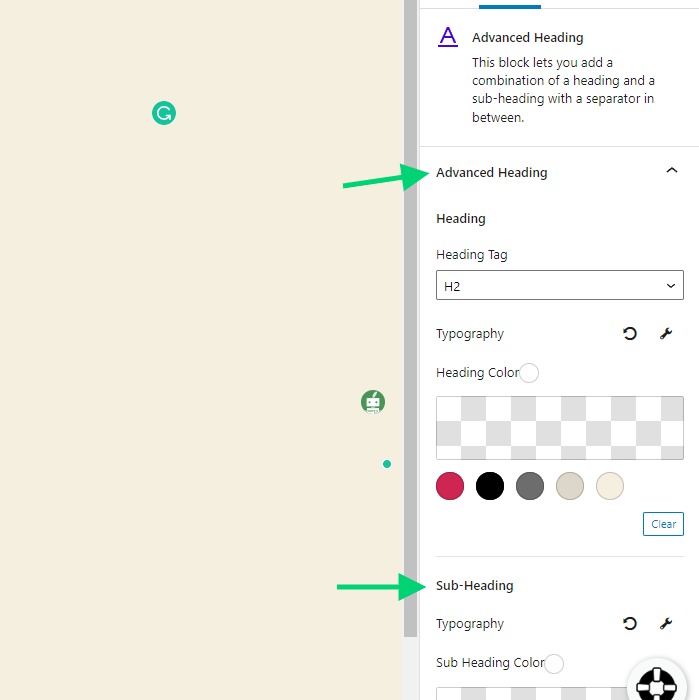 You can also transfort the regular heading into a paragraph and customize many other settings including colors.
7 - Using Presets
Presets comes handy as it provides quick components you can use right away. The purpose here is to make your experience as easier as it can be.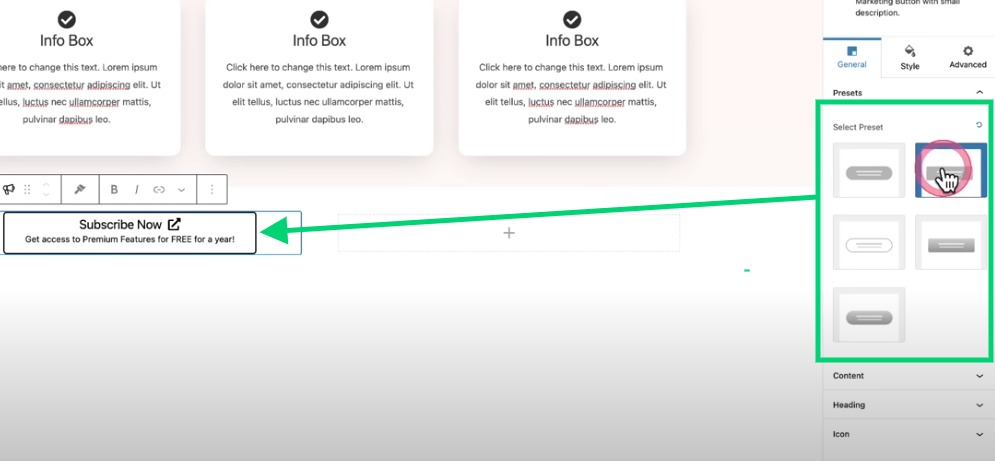 It's a huge time saver as it comes with quick tweaks that you might want to your elements. Those presets also apply to container.
8 - Templates
Just as Elementor, Spectra comes with ready-made templates you can use on your website. They are all professionaly made and you might quickly realize there is nothing more you need to do in order to adjust that template to your needs.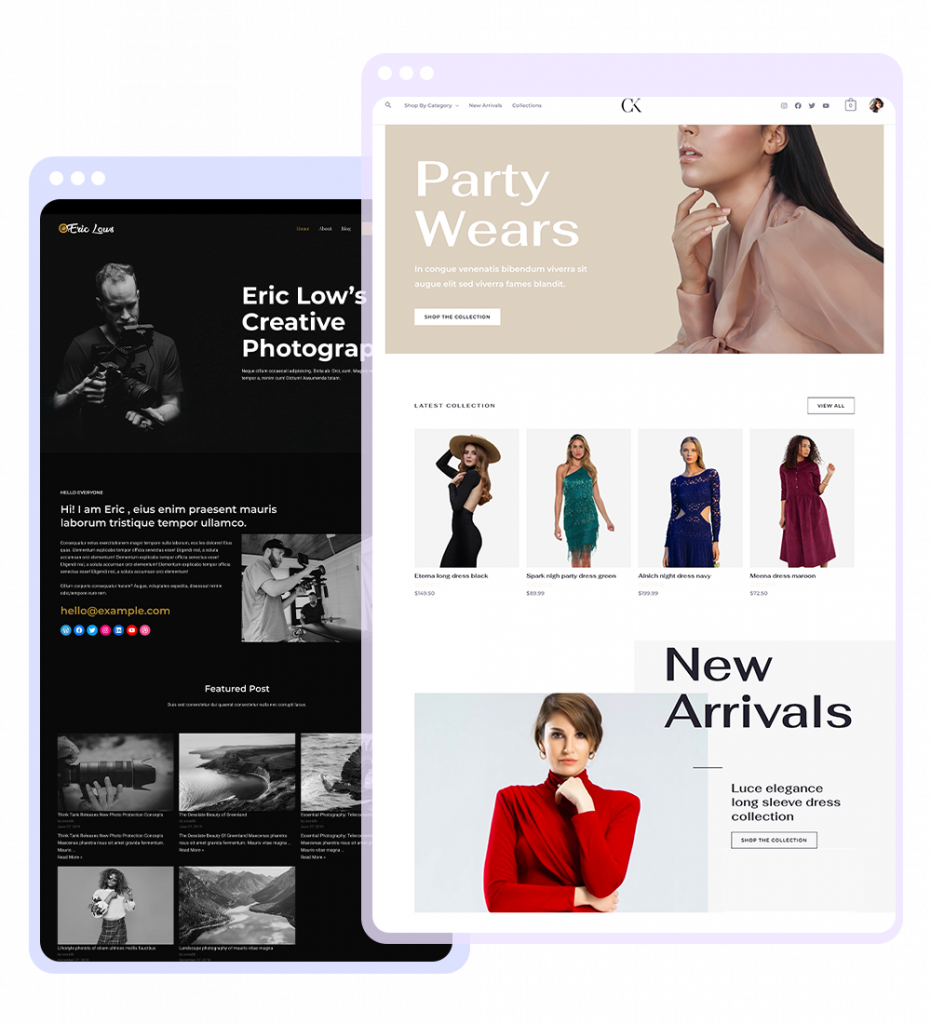 Same as Divi, you can browse template, to have an overview on how the template will look like on your website.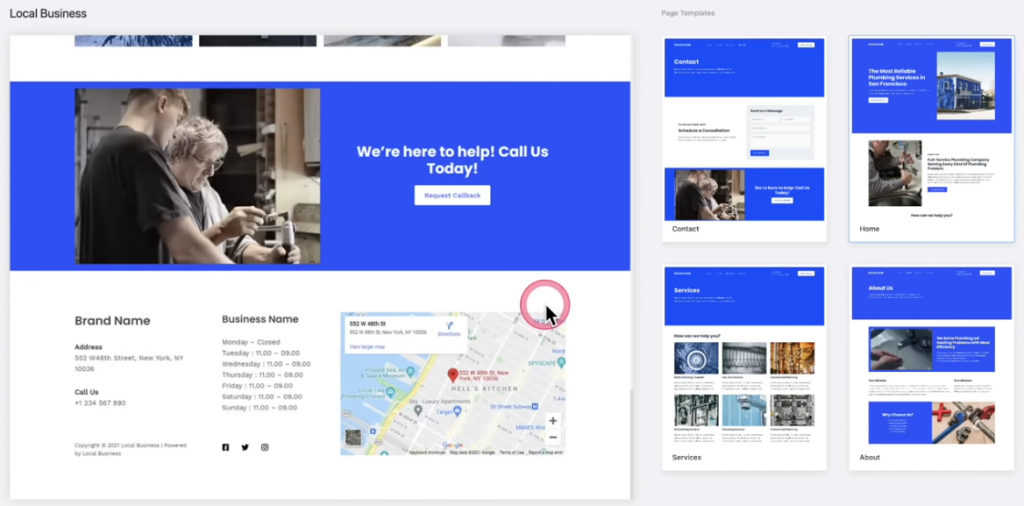 9 - Clean & Less Code Output
One of the major downside with page builder is that they usually produce a massive output. That usually cause long loading time making your blog slower.
Based on Spectra, we should be assured to have a massive performance improvement and that's a good new as we all want to have fast website.
10 - It's Free
Yes, you read it right. Spectra is a free extension for Gutenberg. We might maybe soon reconsider what is the best Free Page Builder for WordPress.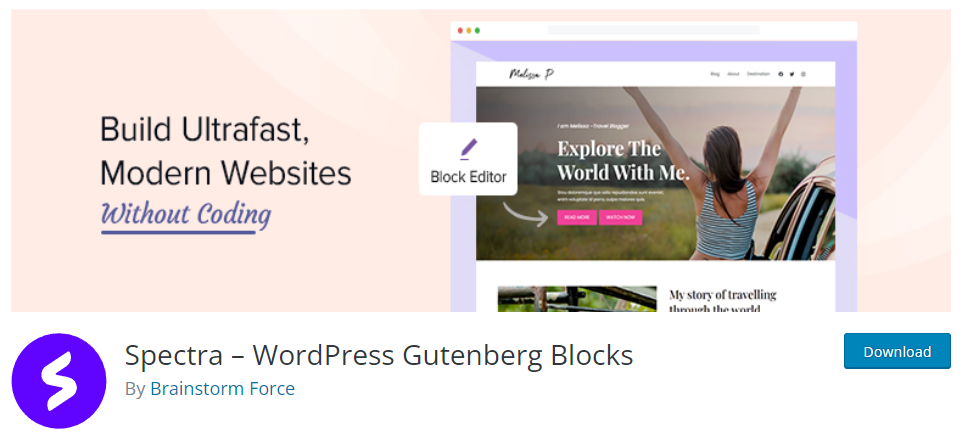 You can start right away, download the plugin to get familiar with it.
Summary
While Spectra is far to compete with popular solutions like Elementor or Divi, we can say there is a huge potential more that what we've seen so far with new comers.
What do you think about Spectra ? Let us know.