It wouldn't go very wrong to wonder that you are reading this tutorial on Google Chrome just like I am using it to write this tutorial. This explains that Google Chrome is one of the most famous browsing applications out there and one of the perks of using Google Chrome is that it's extensible.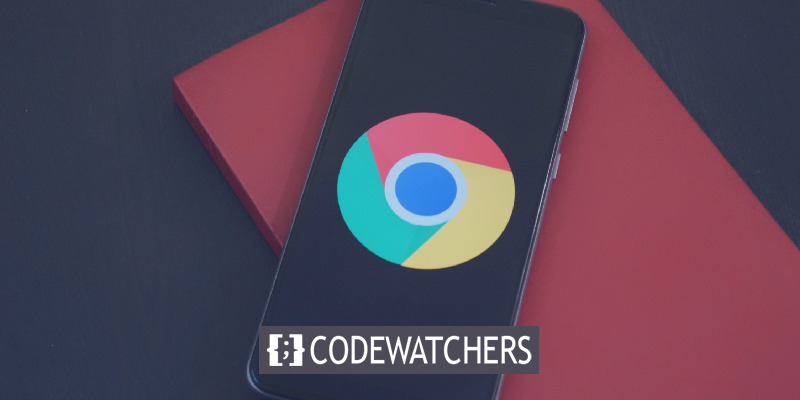 This makes chrome extensions important when it comes down to the most straightforward tasks required to be done quickly. Some fantastic chrome extensions come in handy for WordPress users for many reasons. And hence, we have filtered out the 10 Most Useful Chrome Extensions for you.
1. Scan WP We often land on a beautiful WordPress website and wonder what theme it uses or what plugins they use. In that case, you might stop wondering because, with Scan WP, you can easily detect if or not the site is using WordPress, What plugin they are using and What theme the website is based on.
However, the extension will not be 100% accurate as not all the plugins are used at the front end of the website. But it will be accurate enough to find out the plugins working on the frontend and the website's theme.
2. Grammarly Grammarly is a fantastic tool for correcting typos, grammatical errors and generally improving the clarity and accuracy of your writing. With a WordPress site, you'll be writing a lot of material, and Grammarly can help you make sure it's as excellent as it can be.
Grammarly allows you to correct the mistakes in your content while you are working at it. Alongside WordPress, it improves your text in both the Block Editor and the Classical Editor.
3. WordPress Admin Bar Control WordPress Admin Bar Control is a handy Chrome plugin that allows you to show or hide the admin toolbar for your site with a single click. Suppose you're unfamiliar with the admin bar. In that case, it's the main toolbar that appears on the frontend of your site when you're logged in as an administrator or anybody else with dashboard permission.
Sometimes Admin Bar itself is pretty handy; however, sometimes, it comes in the way of the website's design. This extension allows you to control whether you want to hide it or not.
4. WhatFont Have you ever been perusing a website and fallen in love with the font? With the WhatFont plugin, you can quickly determine what font is used and install it on your WordPress site.
This addon will not only give you the font's name, but it will also tell you the Style, Weight, Size, Line Height, Color, and Source. You may use this extension to get the same font on your website.
Create Amazing Websites
With the best free page builder Elementor
Start Now
5. Clear Cache Shortcut Chrome's browser cache may be a pain to work with when making updates to a WordPress website. The browser cache caches static files from your WordPress site locally to boost efficiency. Chrome will be able to load the local file instead of downloading it from your WordPress site's server every time a page is loaded.
This is usually acceptable. However, when making updates to your site, Chrome may load an out-of-date file from the local cache rather than requesting a new file from the server, which might be inconvenient. Use the Remove Cache Shortcut extension to clear the Chrome browser cache quickly to avoid these difficulties. You may use keyboard commands or click the extension's icon.
6. CheckBot Checkbot is a helpful Chrome plugin that allows you to rapidly examine your WordPress site's SEO, speed, and security.
Checkbot scans numerous pages at once, allowing you to receive a comprehensive image of your complete WordPress site without having to test each one individually. While it also examines a slew of other factors, such as SEO, speed, and security, as we noted before. However, it organizes all of this data into a simple dashboard, so you don't become overwhelmed.
The free version allows you to crawl up to 100 URLs per crawl, whereas the premium version will enable you to crawl up to 10,000 URLs every crawl.
7. Session Buddy Session Buddy is a useful Chrome plugin for managing your tabs. It has a few key characteristics, including:
Create "collections" from open tabs. You'll be able to open a full collection with ease in the future.
Keep track of all of your open tabs in one place.
Look through all of your open tabs and collections.
The "collections" function is the most beneficial choice for WordPress users. Consider having one tab for your main WordPress dashboard, another for the Elementor template list, still another for your site's Google Analytics dashboard, and so on.
8. CLS Checker While many people focus on the load time metrics in Core Web Vitals, Cumulative Layout Shift (CLS) is an important metric that tracks all of your website's layout shifts. When a late-loading ad appears, your text may be pushed down due to a layout shift. However, pinpointing exactly what issues a page has with layout shifts can be difficult.
The CLS Checker Chrome extension can help with this. This extension keeps track of each layout shift on a page and shows you where it occurred. You can use this information to troubleshoot layout shift issues on your WordPress site and improve your CLS score.
9. Last Pass LastPass is a password manager that remembers your passwords and allows you to access them securely from any computer or mobile device.
You must use a solid and unique password for each site if you want to safeguard your WordPress site as well as your online accounts. It's hard to remember all of these passwords on your own, which is where a password manager plugin comes in.
10. WordPress Codex CheatSheet WordPress developers who need to reference WordPress functions regularly and tags may find the WordPress Codex Cheatsheet plugin beneficial.
Instead of opening the whole WordPress Codex website or doing a Google search, you may click the extension's button to get the cheat sheet without leaving the current page.
These are some of the most useful Google Chrome extensions for WordPress users. We hope that this list will help you with your day-to-day WordPress tasks. That's it from us for this tutorial. Make sure to join us on our Facebook and Twitter to stay updated about our posts.